Shaligrams Are Not Fossils
Ten Shaligrams that demonstrate they are not fossils
Historically, shaligrams have been considered fossils that date to around 400Ma and became extinct in 66Ma.
They are considered a specific variety of ammonite that is only found in the Gandaki River in Nepal.
In Hindu philosophy, they are considered to generate positive energy and "are worshipped as Lord Vishnu." Special markings on the shaligram "resemble Vishnu's paraphernalia such as mace, conch, lotus and disc (chakra)."
As these shaligram show, they are formed by energy flows involved in Earth processes rather than being fossils.
1. The Phantom Dancer
This first shaligram has a coherent and more typical "fossil" feature at the center, but the structure has an appearance of stopping while the outer edge, having a ridged structure, blends subtly into the side of the stone.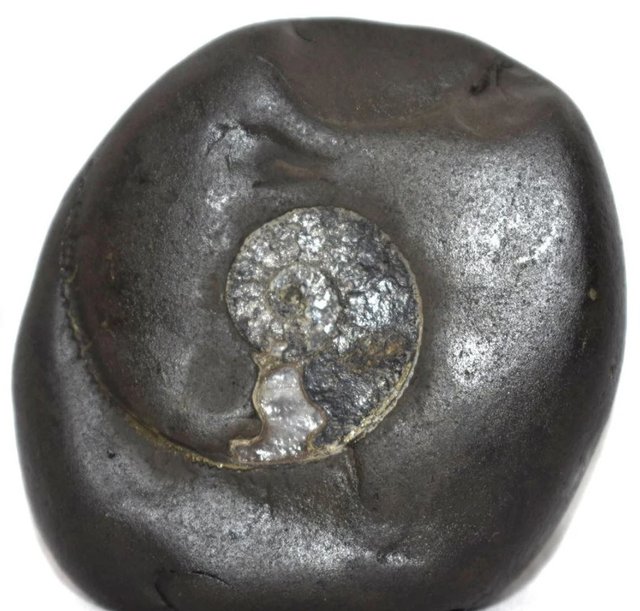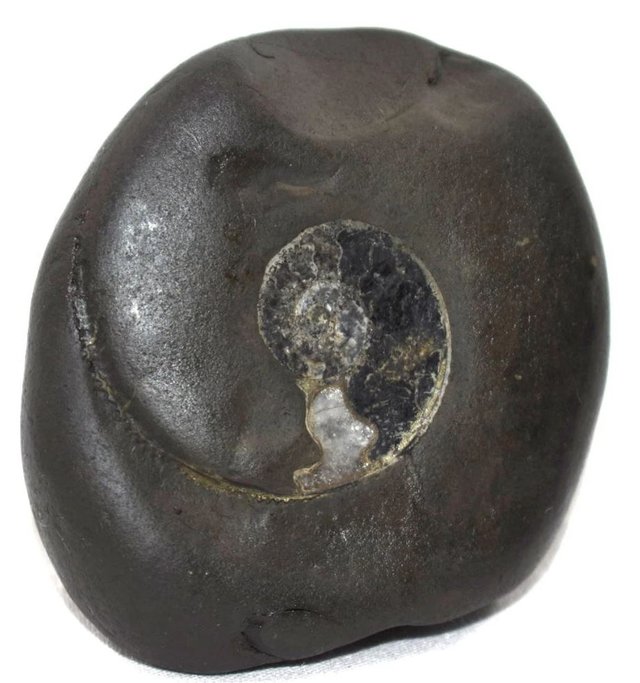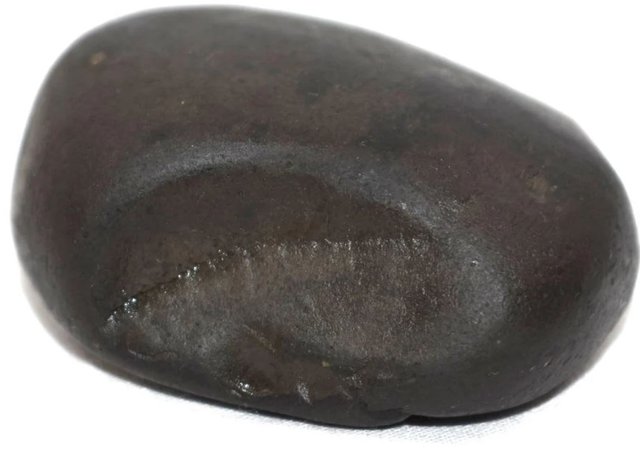 2. The Core
This second shaligram has a very distinct sphere where the upper and lower sections converge at the center, as if it formed a core.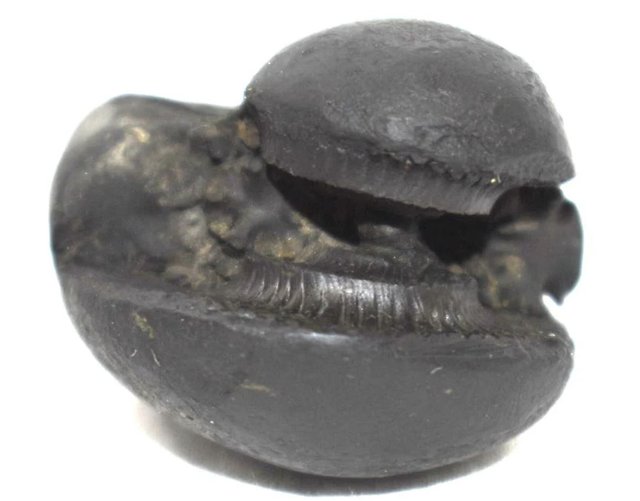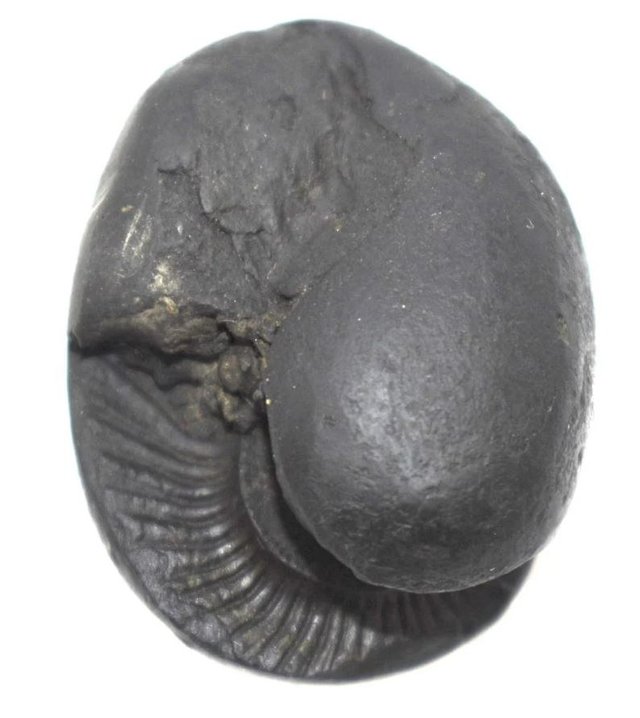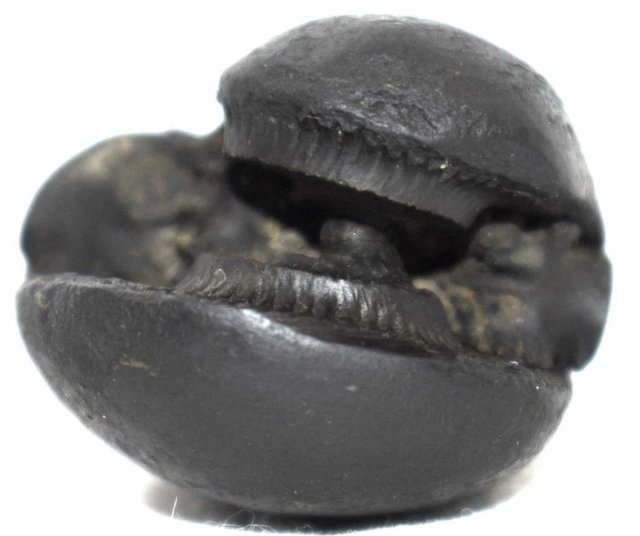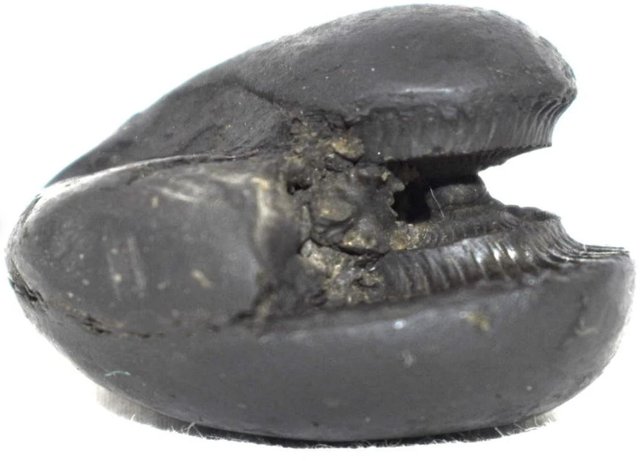 3. The Triplet
In this shaligram's formation process, it has not one but three "fossils." The largest of the structures points perpendicular to the adjacent structure, suggestive of an energy flow relationship between the two.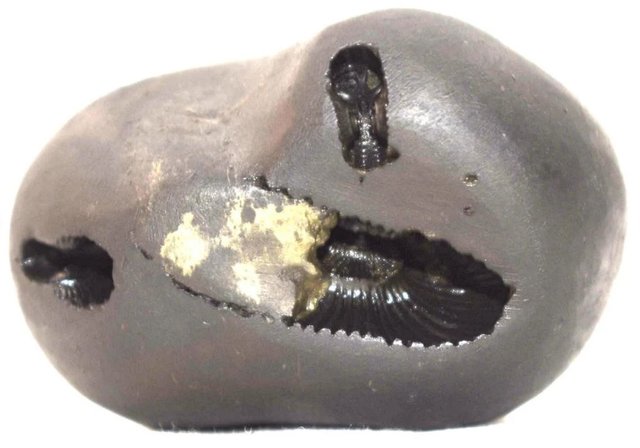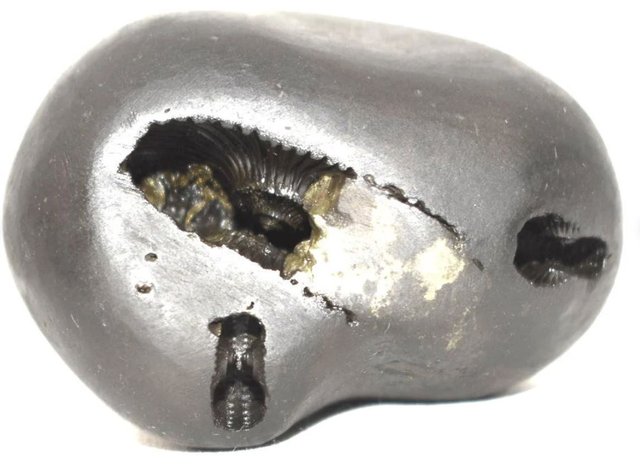 4. The Pile o' Shaligram
Here, a shaligram is shown to have formed in a spiral that grows along a perpendicular axis into a "pile." The initial ridges are distinct and become smoother while the overall shape is maintained as the structure grew.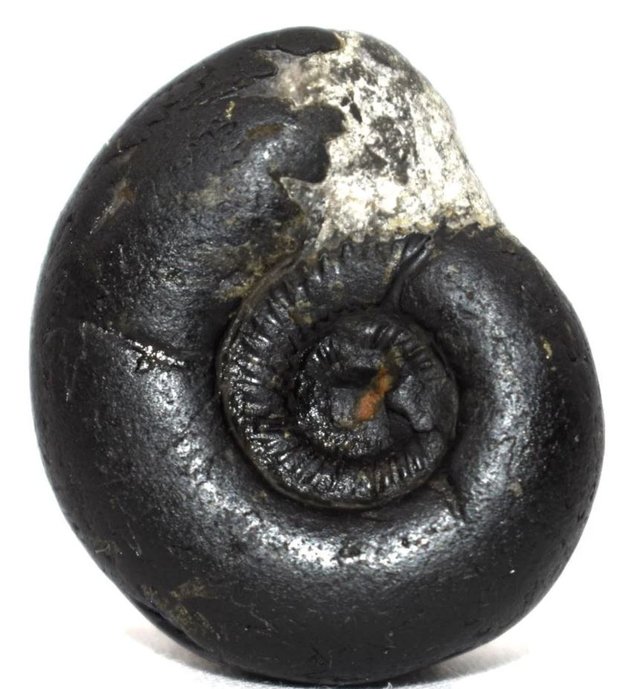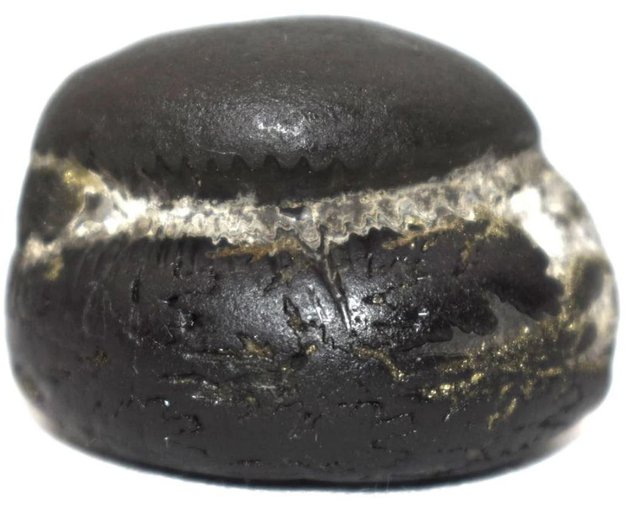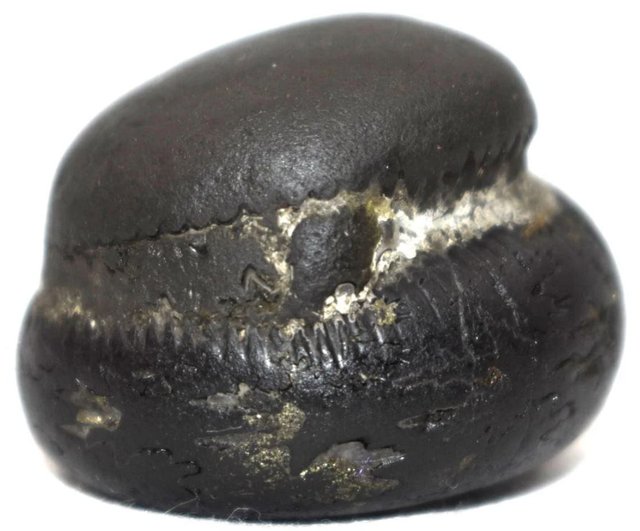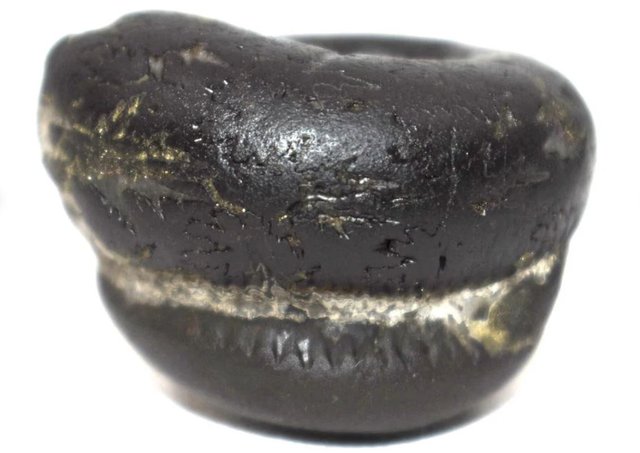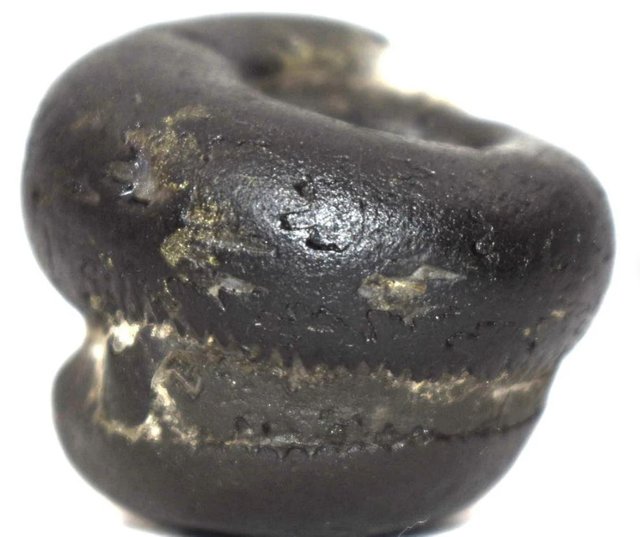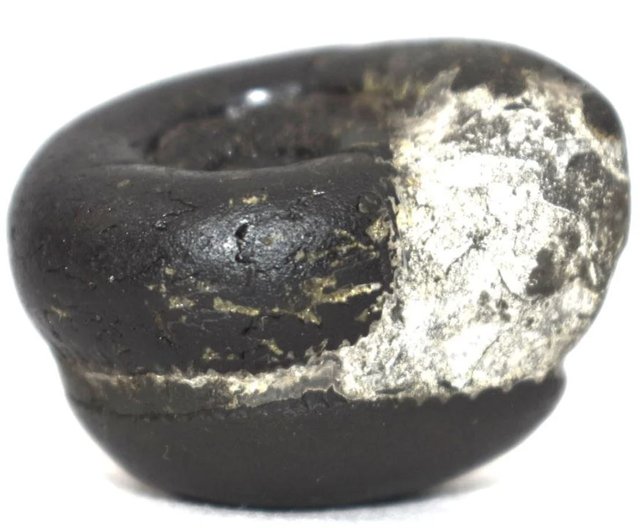 5. The Crashing Waves
In this shaligram, it appears as if the rock was still molten when it collapsed inward into the "fossil" structure, causing it to take a wave appearance.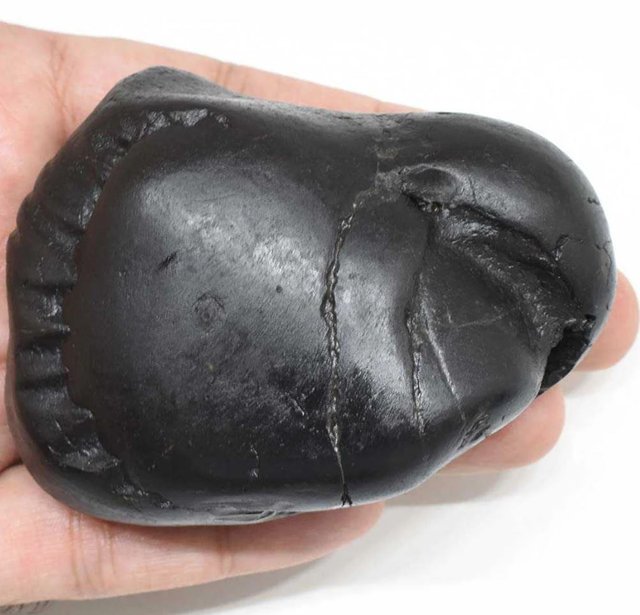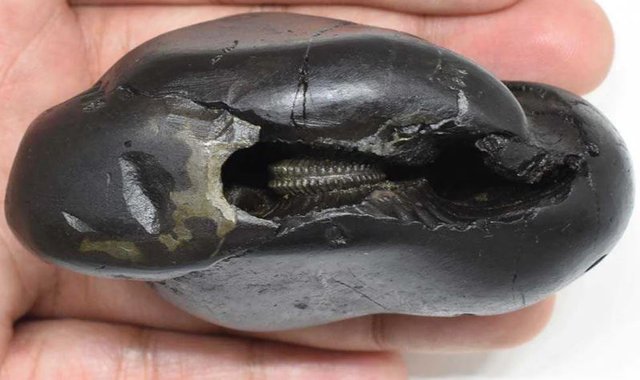 6. Sixth Shaligram
7. Just Peachy
8. Double Decker
9. The Window
Glimmering like a star, this shaligram's center provides an abrupt window into the side of the smooth surfaced stone.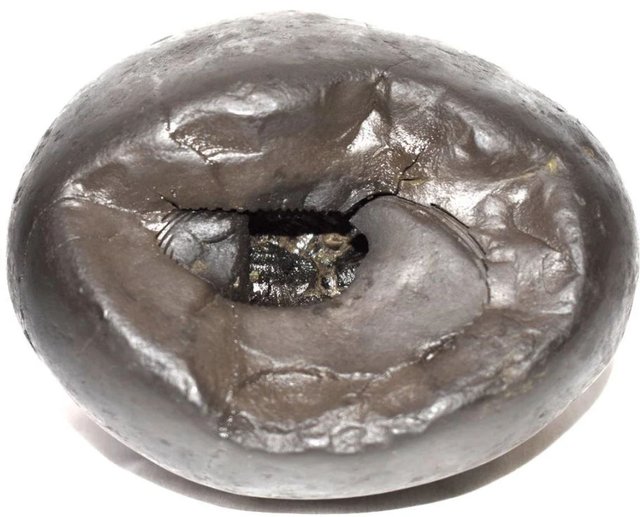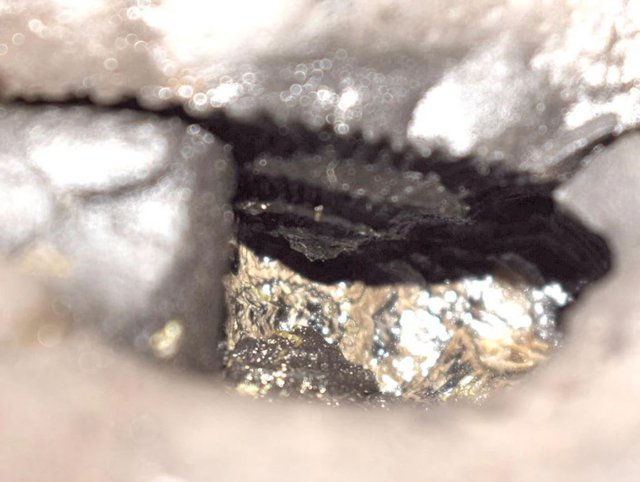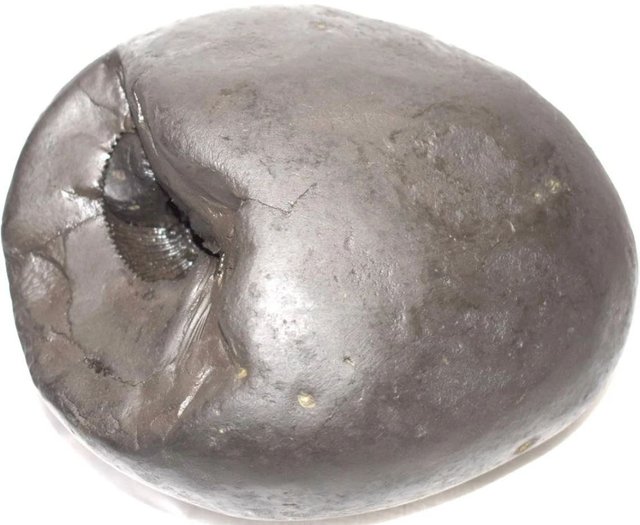 10. The Sphere
Lastly, this spherical shaligram has a gateway into its internal structure.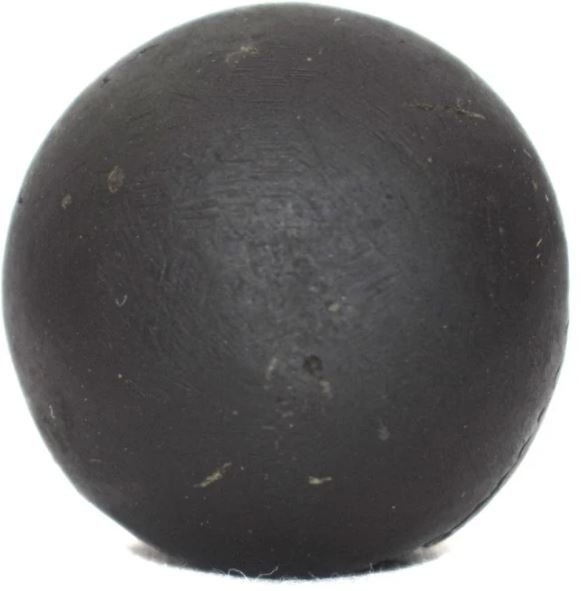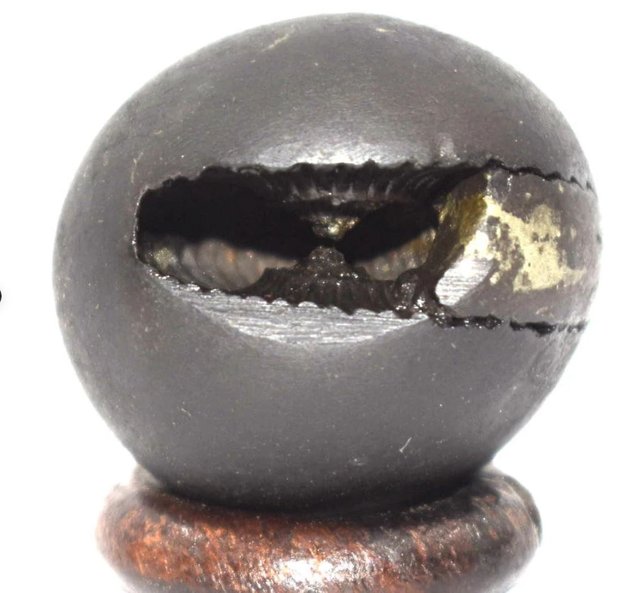 Not "Biological"
While shaligram have been considered fossils, they are the results of geological processes that imprint subtle variations in the conditions of their formation into the resultant stone. Each's unique and shared characteristics make each magnify particular traits of their formation process.
For more information, check out my video exploring these stones and others, Shaligrams Are Not Fossils.