A year went by fast. We did another presentation on rocks and fossils for the third graders.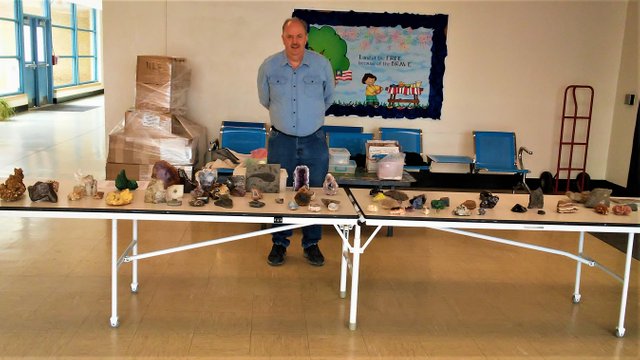 The students hadn't gotten in yet, but Andrea had to get a picture in.
We've done this in previous years and students were more than happy to send letters of thanks.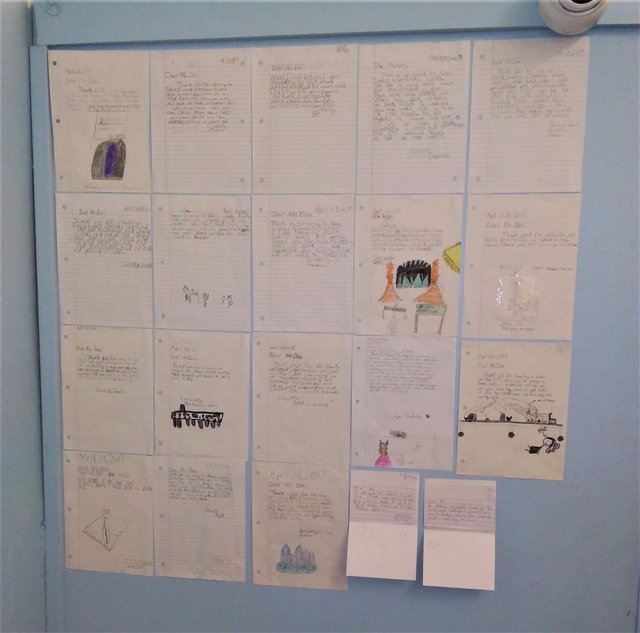 Some letters were very detailed and graphic.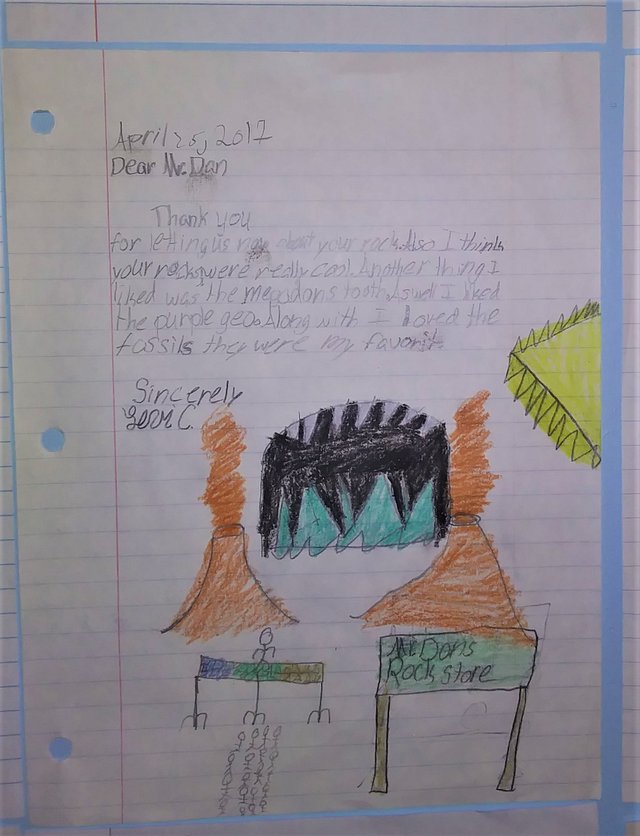 One even pointed out specific rock she had or liked.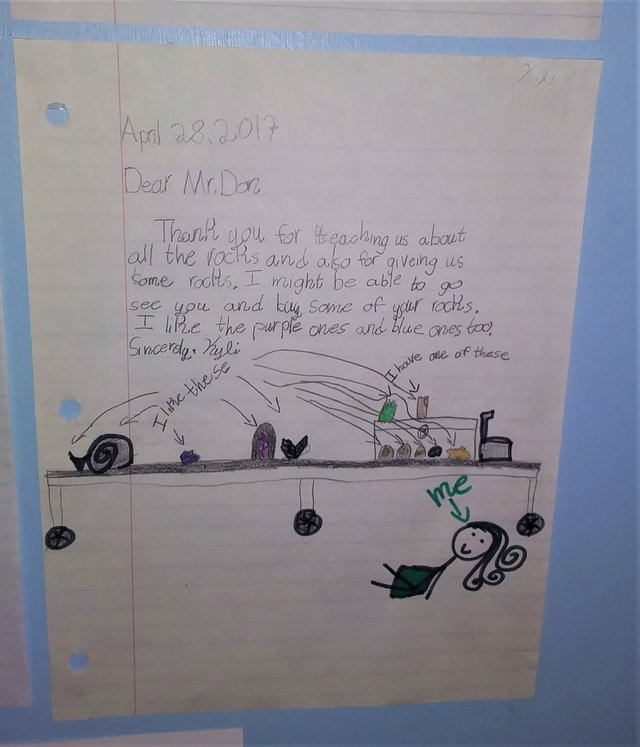 She even made sure we knew where she was in the audience.
Last year instead of letters, they sent one big card.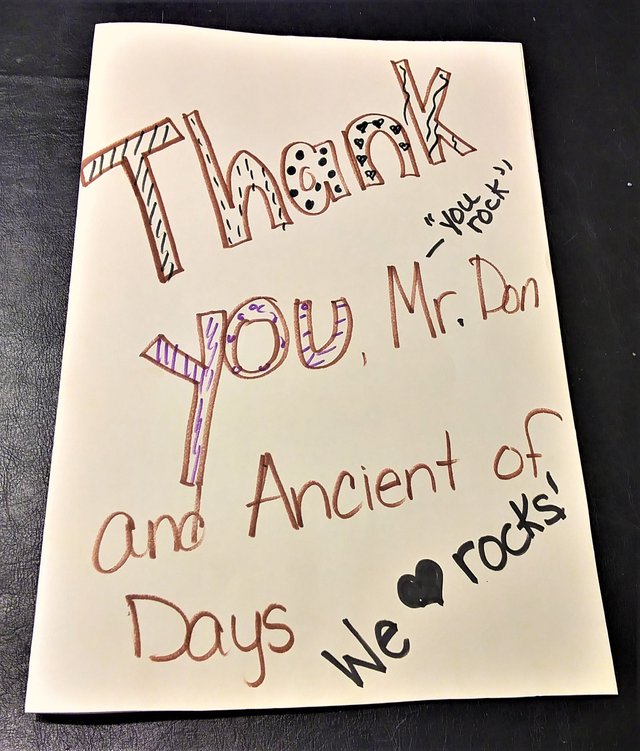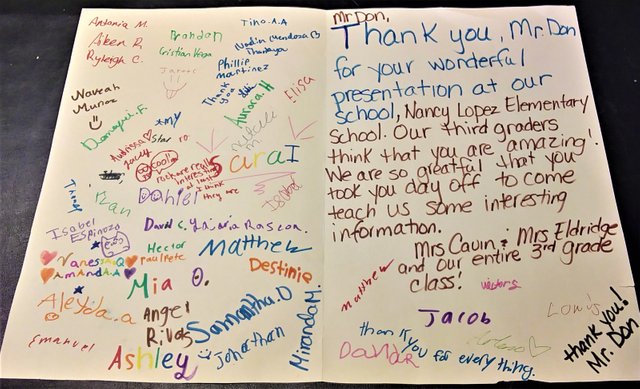 It's always a great joy to see the excitement on their faces as they watch.