From a Lake to a River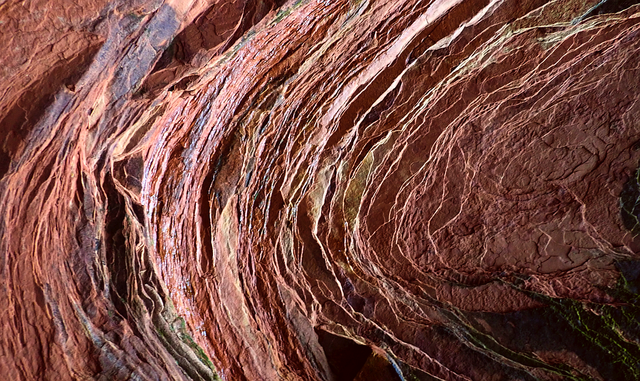 With the progression of time, I have found that my interests and focuses are steadily changing in intensity and direction. This change is often gradual, punctuated with moments of intense polarity and steadied by a tangible destination to steer toward. There are many common threads woven throughout the curving tapestry that I create, offering further guidance when uncertainty looms. If I were to plot the intensity of my energy focus with time, it would probably follow some standard power curve reminiscent of the notes on some distantly recalled lecture about geomorphology.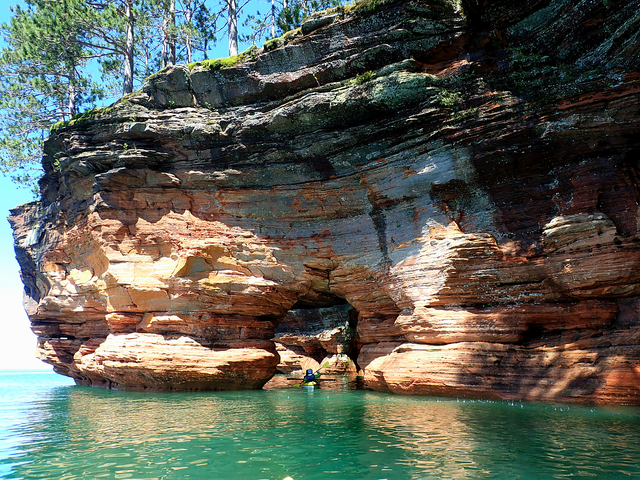 Following that thread, my summer was consumed by an exciting job leading kayaking trips in northern Wisconsin. My days were spent exploring the Apostle Islands and all of the beauty and mystery that encompasses them.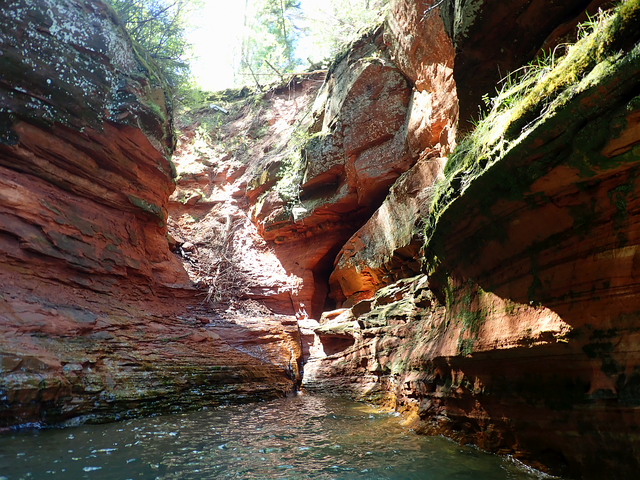 Ancient iron-rich sandstones and brownstones offer spectacular cliffs and sea caves strewn about in coastlines pointed whatever way the winds blow. Waves chop at the formations of white and red pebbly sand that stand defiant when faced with the force of the unforgiving waves of Lake Superior. Red till from the Chippewa Lobe of last ice age is caked atop the earth like geologic icing slathered by a glacial spatula across an irregularly crushed dessert landscape. The unfathomable force of this mass of ice and debris can only just start to be imagined when considering that the Apostle Islands themselves should someday become unified due to isostatic rebound, with no-longer-submerged islands set to make their debut appearance.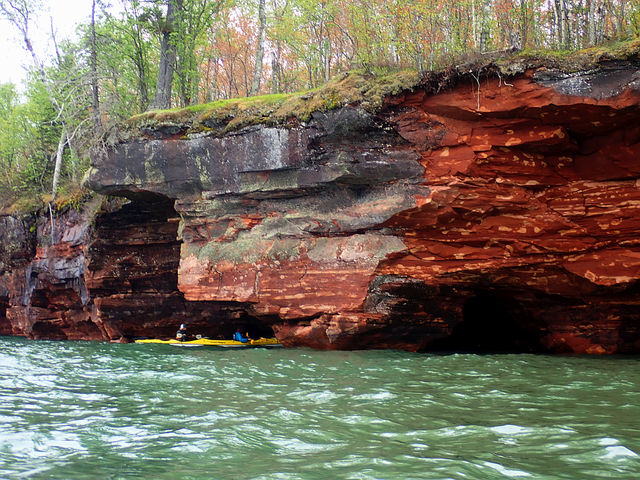 But just as I truly begin to feel at home in the still frigid waters of Gitche Gumee, the long days of summer approach their periodic closure and fall work becomes the focus. When an opportunity arose to spend a semester canoeing down the Mississippi River and discussing the indications and implications of the Anthropocene Period, there was little hesitation. This journey will include an international team of scientists and intellectuals from various disciplines and will involve paddling more than 500 miles of the river.
If time and situations allow, I will try to make some posts along the expedition about what I am witnessing and contemplating. The trip may be specific to a single river, but the implications of the material discussed are much farther reaching. The scope and reach of these posts will be significantly more limited, but if just a few people are moved by the content then I suppose it serves some purpose. If nothing else, it will become a personal log of my thoughts and experiences. Thank you for reading!