This week in the UK, the weather is supposed to be bright, clear and sunny according to the Met Office, but when I left the house this morning at 06:50 what I saw certainly wasn't bright and clear.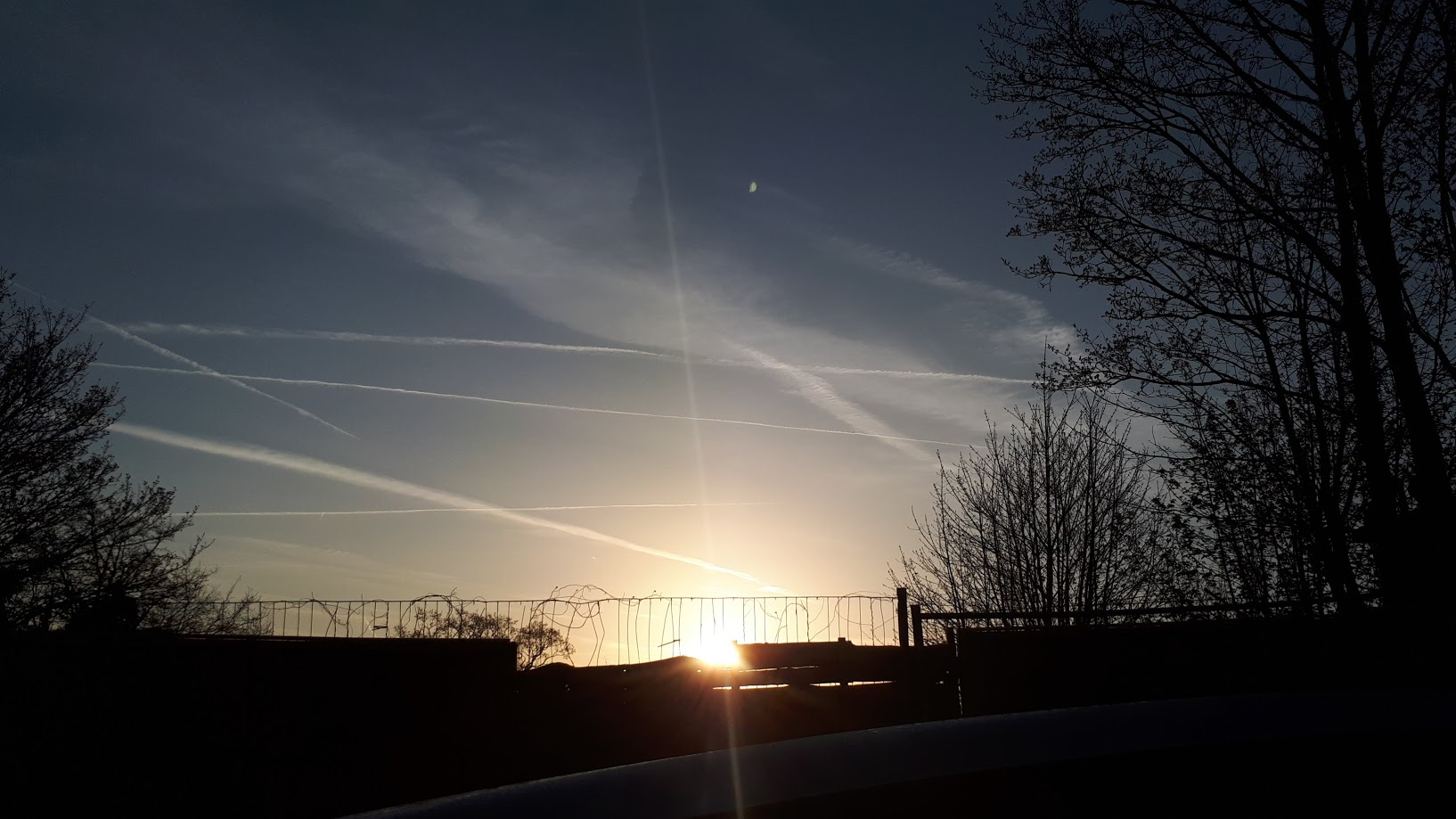 It still astounds me that people are seemingly oblivious to what is happening in the skies above them. Check out this twitter conversation between the UK Met Office (I couldn't resist replying).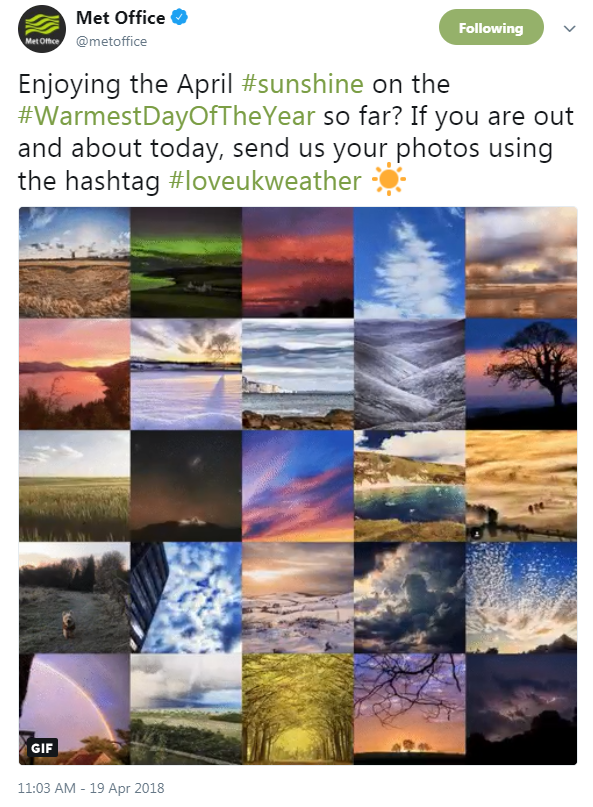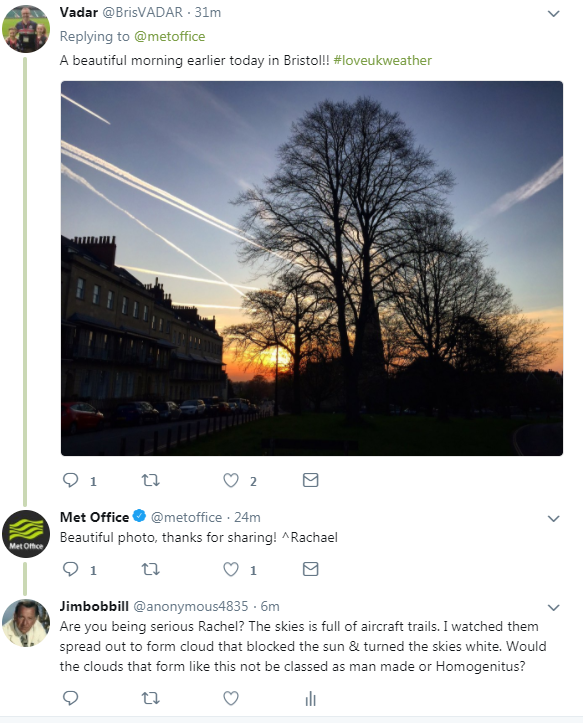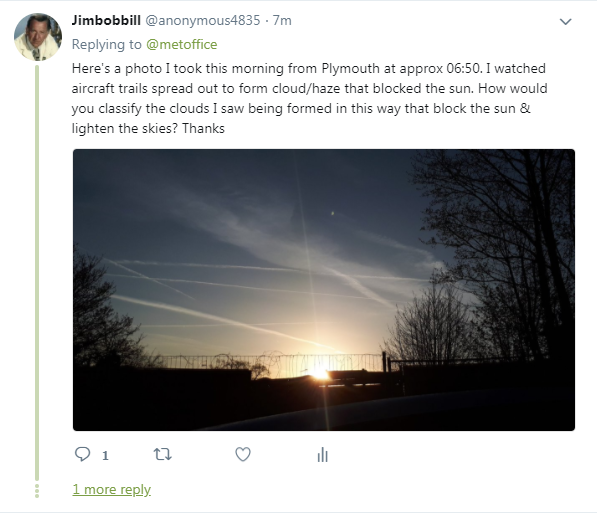 As usual, a few hours after I took the photos, the skies in front of the sun are almost white with the sun sitting behind a haze. It never gets any less frustrating to be told what a lovely day it is and how blue the skies are by people who can't remember the days when the skies actually were clear and deep blue with perhaps a sun shining through that looked yellow !!!
Thanks for reading and stay safe
Jim