MAKING A DIFFERENCE IN THE SOCIETY
---
---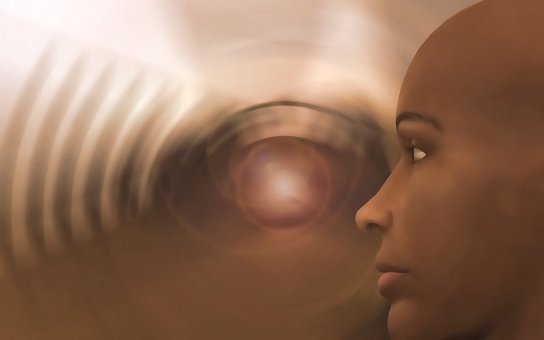 ---
---
STEEMIT EXPERIENCES SHARED BY THE MEMBERS OF GENESISPROJECT
---
Steemit experience shared by @eurogee
Well what can I say? My experience so far on Steemit can best be described as more of trial and error adventure but quite interesting. You know what I mean; kind of bittersweet activities in which I am a player. I will describe myself as a lucky guy, reason being that my first ever post which was my introduction post earned $80+ without me knowing anybody as I stumbled on this program by chance on my own. Perhaps that accounted to the reason why I have been hyper active. That's sweet part of it.

---

The bitter part of my experience was when I erroneously thought that having earned $80+, I would sustain my new found success, earning more than that. Unfortunately that did not happen. In fact, my subsequent post earned nothing. And I felt bad but didn't give up.

---

Steemit is an amazing platform; it has enabled me to rediscover my almost dead writing ability, particularly my ability to write scientific papers. I have been able to meet great minds; those who operate on the same intellectual frequency with myself, forming alliances. That's awesome. Kudos to Steemit!
---
---
How Steemit will become better through me.
---
Steemit experience shared by @samstickkz
I have been working in so many ways with the intention of improving the experiences of those that I brought to this program, and that is an aspect of Steemit becoming better through me.
I have introduced not less than 70 persons to this program and ensured we grow together under the auspices of Euronation and today by extension genesisproject. I don't intend to back down. Next few weeks will be interesting. Just watch out..
My first post (introduceyourself) on Steemit gave me the impression that I've found my dream job, lol. I said to myself.....

you mean my first post gave me $10?

---

I thought I had found my dream job, little did I know that the $10 "was just like getting admission into the University. The first few weeks and matriculation party will give you a mindset that the journey will be that you get mad fun (good pay out) just by little effort.

---

As time goes on, you'll discover that success in the University requires a lot of tone input and making the right friends who are academically inclined will help in your smooth academic journey.

---

Same thing with Steemit, making the right friends and investing time into research will boost your output (payout). Currently everyone on Steemit just wanna try to make friends with whales, no one cares about the newbies; no one wants to be friends with a newbie. I've always been reaching out to newbie and I still do.

---

---

Steemit interview with @ceepee My experience on Steemit has been awesome. I have had the opportunity to improve myself socially, mentally and intellectually. I have come to build benefitting friendship with awesome personalities on the Steemit platform

---

I plan to make Steemit a better place for Steemians;
By making my blog an exciting fun place to visit.
By encouraging and supporting Steemians to continue Steeming with my contest/giveaways.
By interacting and connecting with people through their blogs
By sharing my experience and knowledge to educate, inform, and improve intellect.
---
I am a big fan of creativity, I intend to continuously reward creativity.
---
---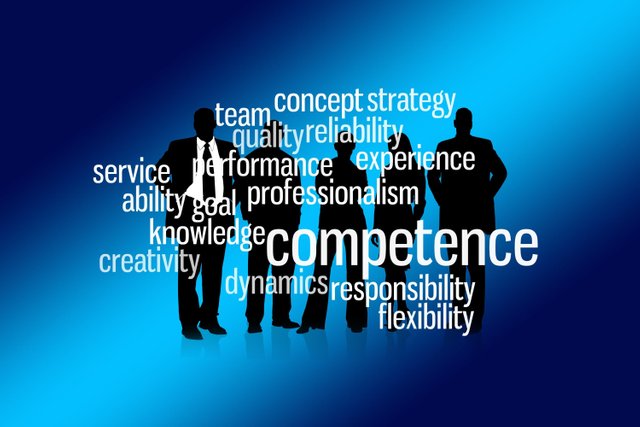 ---
---
Steemit interview with @camzy
My experience on Steemit so far has been good and it has been bad also.
The bad
Joined Steemit on the 17th of May and counting from then to now, it's about five months and I have been active for only a month, quite funny
Well it was the result of my introduction post that made me back down and later came back.

---

The Good My voyage so far on the good side has left me with more to desire. Stepping into the ever frenzy community with myriads of mind blowing articles has helped sharpen my literary blade. Indeed, it's been an ocean I would continue to test its depth with both feet.

---

---

How Steemit would be better through me

---

Truly, Steemit plays host to intellectuals from all walks of life. It could be discouraging for an upstart, I look forward to putting up some tutorials and making my talent useful through my posts to enable them arrive at a better mindset about how the system works and help them improve.

---

---

Steemit interview with @sussan
I was introduced to steemit by @samstickkz.
At first, I couldn't believe that one could actually get paid for writing almost immediately because of my experience with starting up a blog.
I tried to signup but my account didn't get approved.
After two months my account got approved.
I made my introduction post, and I naively copied a post from my BlogSpot blog and pasted on Steemit.

---

---

The post got me $16 and I was excited. The next day I saw $2 on it. I had forgotten that there's no way cheetah would have known it's from my blog. But I felt bad and didn't come online for a while. I finally decided to try again and after a while, I started enjoying the community so much that I got addicted. I really loved the fact that I could get people to read my articles and share their thoughts through their comments. I started interacting more with people on the platform, reading interesting work here is one of the things I love doing. So far I've met lots of people on this Steemit that have also contributed to making the time worth the while.
How can Steemit become a better place through me?
Many people have helped me a lot in this platform, I intend to help people too; Newbies, redfishes.
I also look out for people who signed up but are getting discouraged and find a way to help them so they don't abandon their account.
A lot of projects organized to help the Nigerian community is going on. I have to support these projects in any way possible. Be it contests, live sessions or any other way.
I will also continue to sign up as many people as I can.
---
My Steemit experience so far
steemit experience shared by @plojslydia
Steemit is a wonderful Blockchain, I've met new friends with creative mind and my writing skill is better than before. I have also learnt how to interact and engage on posts.
How Steemit can become a better place through me
Helping new users to get familiar with Steemit through my experience
Investing in Steem power First Help in community development of my local community Contribute to the development of the Steemit community by ensuring that new users do not get discouraged. Make Steemit a fun place with creative contents and ideas
---
Steemit interview with @amec
I got to know about Steemit in a crypto whatsapp group through @samstickkz sometimes around March this year but at first I was skeptical about it, I joined on the 27th of July because I was actually bored and felt like doing something to keep me busy, I made a lot of posts and had to stay online and learn a lot about Steemit because I saw great potential in it...it has been an awesome experience so far and am really glad I joined.

---

---

It might sound ambitious but it's my dream...I believe I can become a Curator in the nearest future and reward posts of deserving Authors on Steemit especially newbies and encourage people to come onto the platform...I also have it in mind to build my own unique community on Steemit.

---
My experience on Steemit so far.
---
Steemit interview with @valchiz
Steemit has been a wonderful place for me actually, I thank God I heard about it even though it was late August. Being a student, Steemit has been my source of income; I recently paid my rent with the money I got paid in Steemit. And thanks to many Steemit mentors; @ehiboss @destinysaid, my Steemit brother - @ememovic, Steemit daughter - @plojslydia and to my other Steemit family for being there for me because without them I might have given up.
How Steemit can be a better place through me.
There are lot of people out there who have never heard of Steemit and many still need guidance on how to be successful on Steemit; my duty is to help and teach them in the right and better way, to make them see how Steemit have been of great help to the community
---
---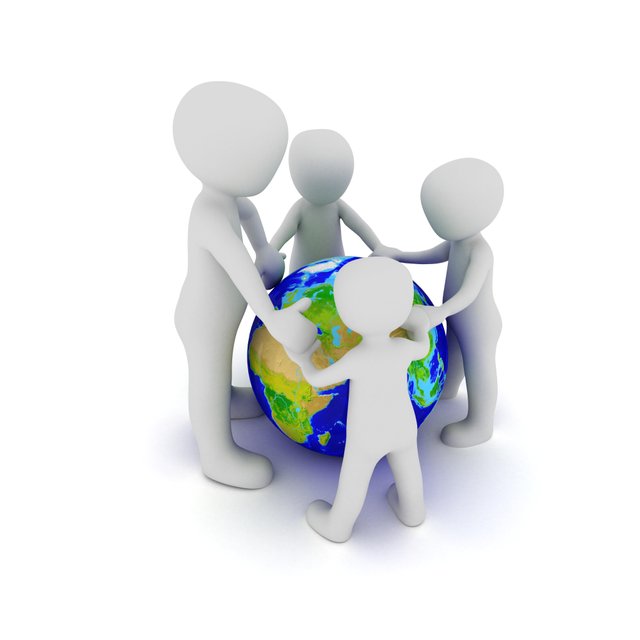 ---
---
Steemit experience by @mimy
Steemit- A fairy tale
Steemit has been an eye-opener to me so far. It's bringing out the best in me. Sometimes Steemit seems like a fairy tale. I have experienced both the happy and heartbreaking times on Steemit.

I can proudly say I am in the right place at the right time.
How Steemit can be a better place.
Through my works!
Through my interaction with others.
I want my voice to be heard and let the voice of the voiceless be voiced!
My pen bleeds and I want it to keep bleeding!
---
---
I joined Steemit last November, although I wasn't exactly serious with it. Back then, I was lucky if I acquired a few cents in a week. My initial account got banned for plagiarism. This event discouraged me greatly and I left for a while. A few months ago, I returned and sought to prove that I have something in my head. During my time here, I have spoken about some things no one else spoke about. I've exposed many of my friends to the gospel of Steemit and I think I have been contributing positively to the community.
---
---
MAKING A DIFFERENCE IN THE SOCIETY @samminator
Before I proceed, I'd love to remind us that we have to be different to make a difference.
The truth is, we all have something in us that'll make us to be uniquely different.
These unique gifting's are deposited solely for the purpose of affecting the world around us.
The question is: HOW HAVE YOU AFFECTED THE WORLD AROUND YOU?(In Steemit; emphatically)
Believe me, it's really not how long you've stayed that matters, but how well you've stayed.
Most times, we could allow sentiments to becloud our sense of judgment; thinking that Steemit is all about votes and whale-hunting. Believe me, there are more to this than it's just seen peripherally. Steemit is a community.
Have you ever asked yourself; "what will I be remembered for?"
Most times, we only extend our acts of kindness to corners where we expect to receive favor in return. But, permit me to say this: The best form of kindness is the one shown without hopes for payback. And more often than not, these are the ones posterity rewards the most.
My advice to us all is: do good to all, don't stop doing good, do some more good. Posterity will not forget you
See you at the top.

---

---
Making a difference in the society by @drigweeu
The phrase "making a difference" is considered a cliché, but it is packed with a very powerful connotation.
As an individual and a unique entity, one is naturally self-serving, and self-obsessed. We are naturally consumed with the "I" conundrum.

---

---

How do "I" make it quickly?
How do "I" earn high?
How can "I" become a whale?
How do "I" earn like the whales?
Rarely does the word "WE"; factor into consideration, in the minds of most people.
But that is were "making a difference" becomes significant.
Because inspite of the fact that we are individually wired and programmed to look out for ourselves, our well-being, and to improve our own status quo on Steemit; if we can positively affect the conditions of the newbies, the redfishes and the minnows on Steemit, then we can proudly say we are "making a difference".
---
---
It takes a person of difference, and an uncommon mind to change and impact on the well-being of new Steemians. Steemit being a virtual and rather convoluted social media world requires individuals, who would make a difference, change the norm of selfishness, cater for the new entrants and help channel their creativity in the right direction through proper guidance and mentoring. Only a person with a magnanimous heart can drive such a trend with conviction and purpose, and positively affect the community by "making a difference" for the newbies and minnows who are still struggling to find their bearing.
---
---
Are you such a person?
Steemit is a community, it has no ability to make a defined impact in our society if we didn't make impact in and on Steemit community thus whatever we inject will determine the difference it's going to make on our general society thus our difference. At this point I have to paraphrase... It is the action, not the result. We have to uphold first the right thing. It is not must that there will be a result at our time. But we won't stop applying actions that will yield results. We may not know the end but our little beginning and actions can produce great results in future. By Mahatma Gandhi

---

---

What can I give? I tried as much as I can to get my friends I to Steemit, also open a broadcast for those yet to be friends. Hold so many webinar, not easy trying to explain why it's important for one to build SP before looking for money. As I move each day, I carry a little bit of burden by hearing questions like, When can I withdraw my dollars? , I didn't even make enough dollars today and so on. As days go by it carries its burden and brings a positive difference of acceptability within them and also in community at large.

---

---

I'm happy seeing smiles on their faces, knowing fully well that we are at right track.

---

---

We have to uphold value system, we have to promote quality and originality, we have to love by actions and not by closeness and favor, and we have to build a community of understandable elements. All these we achieve to make our place a better one with difference.

---

---

Each of us can work as a team to make a greater impact. I believe I have a difference to make but I believe greatly we have a greater difference to make.
We can make Steemit a better place thus in extension make the world a universe of gold.
---
---
We have a better you in value, norm and social life.
Have a better you in love and understanding.
We see no one lacking in any form.
I have just a point to make a change, I have just a life to make a difference, possibility is all I chose, then I have no excuse than to do what's so right to make a difference.
---
---
Special thanks to;
For writing, compiling and editing this lovely post, remember to check them out. Stay tuned for more from members of the genesisproject
This work was posted on the account by @plojslydia
---
---
@genesis-project is the official steemit account of the genesisproject community. It was created with the aim of helping the community growth, encouraging members of the community on steemit, creating proper social, networking and marketable skills among Nigerian and general steemit authors. We aim at putting the "quality" back in quality posts.
---
---
---
---