Genesis Network Report | November 2018 | $GENX

Welcome everyone to the November Genesis Network Report
Since we haven't done this for the first few months of our inception, we'll cover since our initial block post (~2 mo back).
Community Recap
The Genesis Network community has been growing substantially over the last few months.
Discord has grown to over 1000 members
Twitter has grown to almost 900 followers (over 300 in November alone)
LinkedIn company page and Telegram chat are now live.
Markets
Though the markets are in shambles, $GENX has slowly been growing in marketcap and volume. During November, the price of $GENX grew from 8-10 satoshis to approximately 20-25 satoshis. There was a substantial influx of volume on TradeSatoshi early in November raising the price up to 75 satoshi, but has since then stabilized.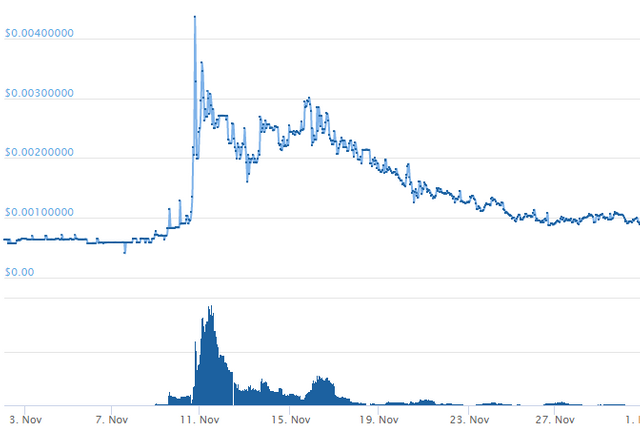 Growth in this market right now is tough due to the steady loss of interest from people just in blockchain for financial gain, so the fact $GENX is holding on is great.
$GENX has been listed on a community favorite STEX
Community voting allowed us to be one of three coins that get to join CryptalDash exchange for week 23. We're currently in discussion with the CryptalDash partners about integration.
Network
The state of the network is strong!
$GENX difficulty and hashrate saw a significant boost in November when the initial influx of volume happened. Since then has stabilized and has been hanging around the 30-40 ksol/s range and around 4k difficulty.
This is great for the network and has also shown us how great the Zawy 12s LWMA difficulty adjusting algorithm is. On a target of 60 second blocktimes, we've maintained an average of 60 seconds even through the spikes in hashrate.

$GENX nodes are also growing, with the largest concentration in the United States, Serbia and the Russian Federation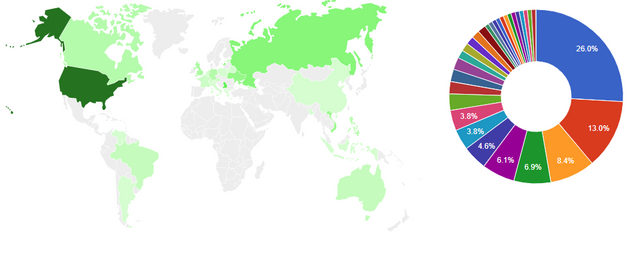 Development
Masternodes
Masternodes are currently in testnet and being worked on by our primary developer Loki (hashtobewild). ETA of launch is still unknown at this time due to wanting to implement a few more features prior to launch and more testing.
Proof-of-Stake
In full disclosure, current proof-of-stake (PoS) code being utilized by the vast majority of blockchains is substandard at best. There are vulnerabilities that we have found in this code and will be doing more R&D into a better solution. The team is currently addressing Avalanche as a potential consensus protocol. More on this to come in the next few months.
Ecosystem
As the blocks grow, our knowledge base grows as well. The team has began doing a significant amount of R&D into payment processing systems on and off the blockchain. Unfortunately, with most payment processors and cryptocurrencies claiming decentralization, we've found they're utilizing centralized nodes to process transactions. Fortunately, we have been working on solutions to implement our systems with raw transactions and masternodes. In turn creating true, decentralized and (most importantly) secure platforms for our ecosystem. Plan on seeing more of this in the new year.
Misc
Some misc. development that's going on as well is as follows:
Web wallet (utilizing raw transactions)
Chrome wallet extension (utilizing same web wallet code)



sneak peak

Logo/Color/Website redesign (~EOY/January)


sneak peak

QT wallet redesign
Final Thoughts
Markets will recover for cryptocurrencies. It's very resilient. The team at Genesis Network are continuing to pursue some great things for the community and will keep you all updated and posted with latest news. Please utilize this time to spend the holidays with family and friends and let's get ready to do wonderful things together in 2019!
- Shelby Sowell
Genesis Founder/Project Manager
https://genesisnetwork.io/