I'm a Neanderthal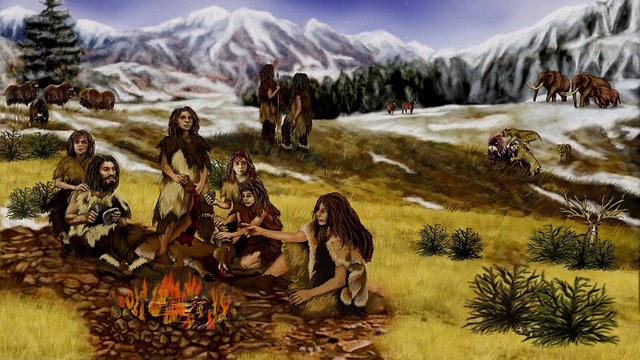 I had my ancestry DNA done by 23andme. It turns out I have Neanderthal DNA.
Apparently, there were three different types of humans. Homo sapiens (that's us, the one type that survived), Neanderthals, and hom erectus.
23andMe tests for Neanderthal ancestry using 1,436 markers from the genome. 23and Me report on the total number of Neanderthal variant copies -- between 0 and 2,872. However, the most 23andMe has found so far is 397.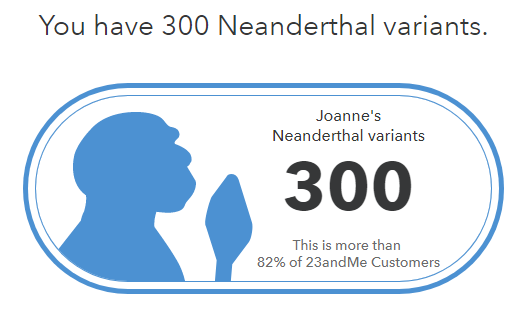 If you have Neanderthal variants, you have a direct Neanderthal ancestor. That ancestor would be grandparent to the 250th degree.
I have 300 variants. There are 240 variants where I have one marker and 30 variants where I have 2 markers.
According to the report, I do not have markers for having less back hair, being a little shorter, and having straighter hair than average. Oh, and I am also no less likely to sneeze after eating dark chocolate than average.
Overall, here is where my ancestors are from: