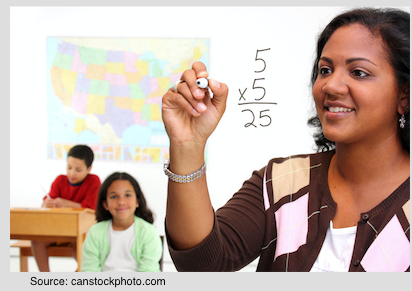 In some Western countries where men do most of the paid work, you might expect to find the sexes to be more or less balanced in their overall workloads, after you add women's predominance in doing childcare work to women's paid work. That is not so, at least in Canada. The next chart shows that women are ahead of men as regards caring work done for parents and spouses.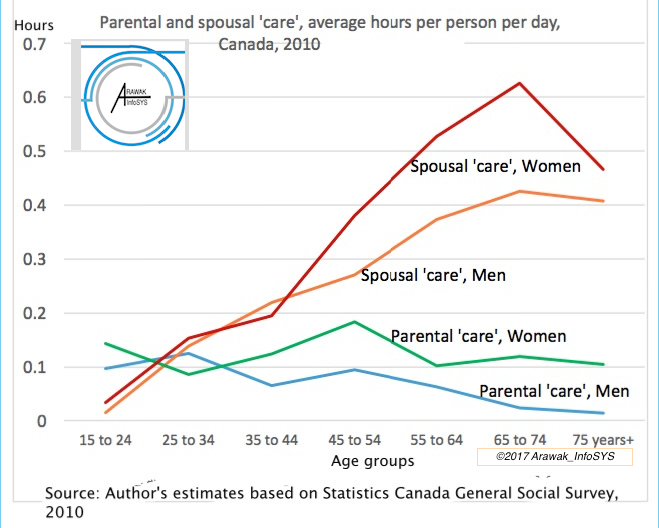 In the age range where parental care activities might tend to rise as we move upward from one age group to the next, the curve for men tends to be falling and that for women tends to be rising.
If we examine the higher age ranges where spousal care becomes a greater preoccupation than parental care, we find that women's devotion of time to husband-caring is considerably more impressive than that of men's use of time in wife-caring.
So, when you add together what women are already doing in childcare work, their paid work, and their unpaid parental and spousal caring work, we see a pronounced gender imbalance of workloads over the life course. The data shown above are for Canada only, and so it might be good to find similar data for other Western countries.
Note: "Caring" has a special meaning here. It includes activities that are explicitly named "help for the spouse/parent doing X", as well as other productive activities where the spouse/parent was present and which by virtue of their content are reasonably deemed to be activities that benefited (at least partially) the spouse/parent. Think of these as unpaid work outputs that were at least partly on behalf of the spouse/ parent.