I Ate 24 Chicken drumsticks/wings @ KYOCHON 1991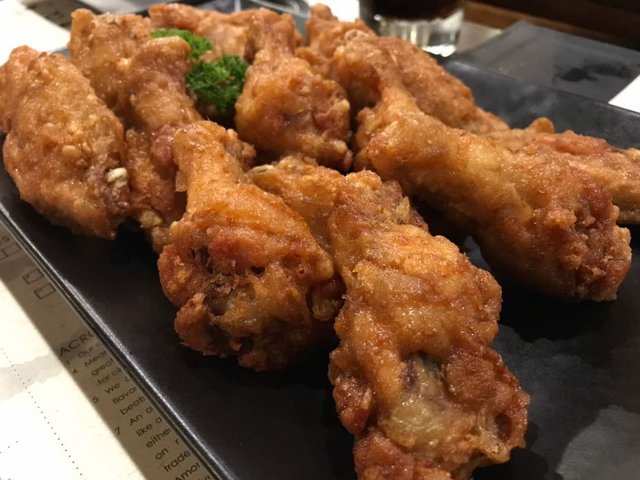 This is by far THE BEST place to indulge in properly marinated chicken wings and drumsticks. Joanne and I ended 'guilty pleasuring' ourselves... Okay... that sounded wrong but u get my meaning. We were having our weekly Fats Be Gone regime back then in the morning and when I arrived, I was already asking her what we should have for lunch.
All I said to her was,"Let's have something GOOD"
And let me tell you, this was the best lunch decision ever! If you have not been to Kyochon 1991 for their chicken specialties, then you've NEVER really eaten chicken. I have friends who told me that the chicken wasn't good, but for my taste, it is definitely one of the best marinated chickens around.
Kyochon 1991 promises three things to their customers.
To NEVER EVER serve fast food.
To use only 100% natural ingredients.
To use only the healthiest, fresh chicken.
The chicken are chilled, never frozen to keep it's freshness and it is free from growth hormones.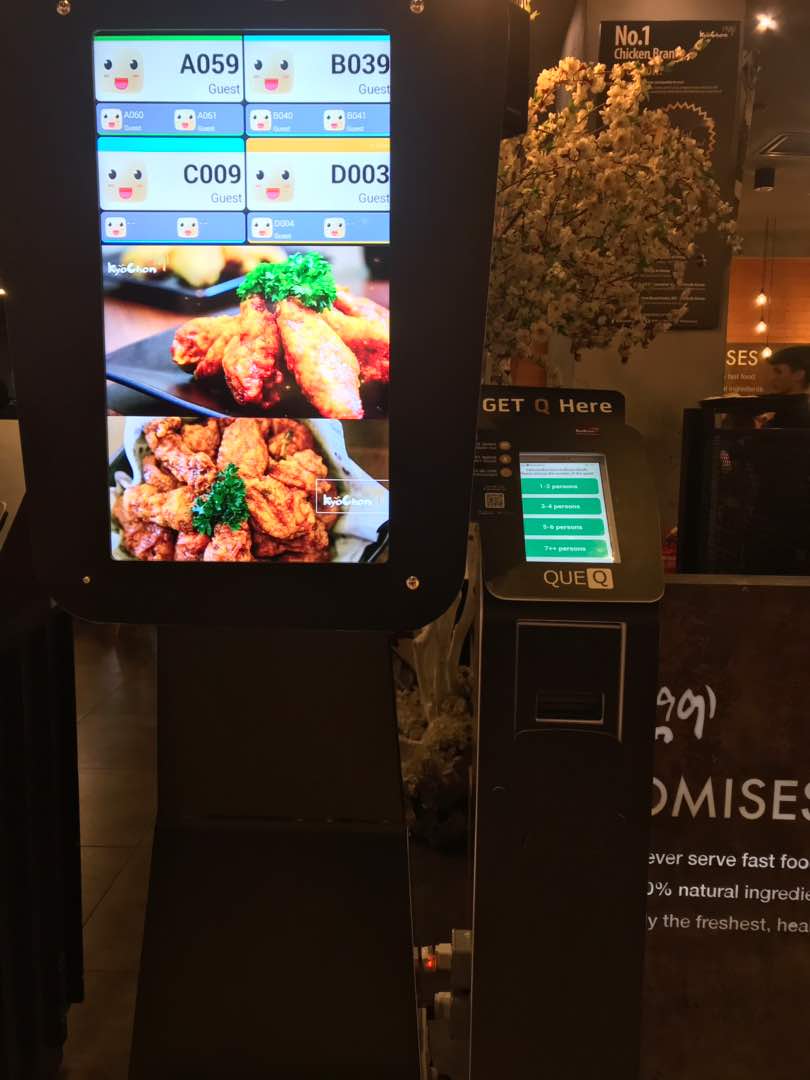 Joanne and I were greeted with a queuing machine and in my mind was about to give up but the cravings trying to remember how crispy and delicious the chickens are was strong will enough for me to stay. The last I had these tasty chicken wings were about a year ago, and that wasn't even a feast. The last time I came to Kyochon 1991 was with my family and the four of us ordered like 8 pieces of chicken which WASNT ENOUGH.
Though I mentioned the chicken was delicious, the portion and size of the chicken wings and drumettes were small. Probably cause of it's 'no growth hormones' which was cool. So.... Joanne and I ended up ordering 32 chicken wings/drummettes.
YES! No KIDDING. We ordered 20 Soy Garlic Chicken wings/drummettes and 12 Honey Chicken wings/drummettes just for the two of us.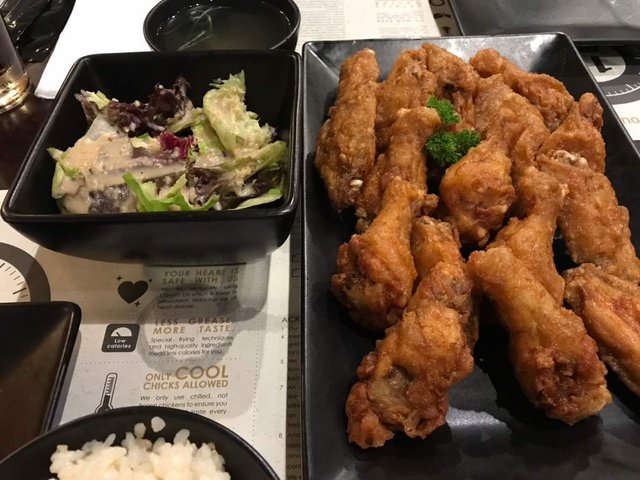 20 pieces of soy garlic original chicken wings + salad + soup + rice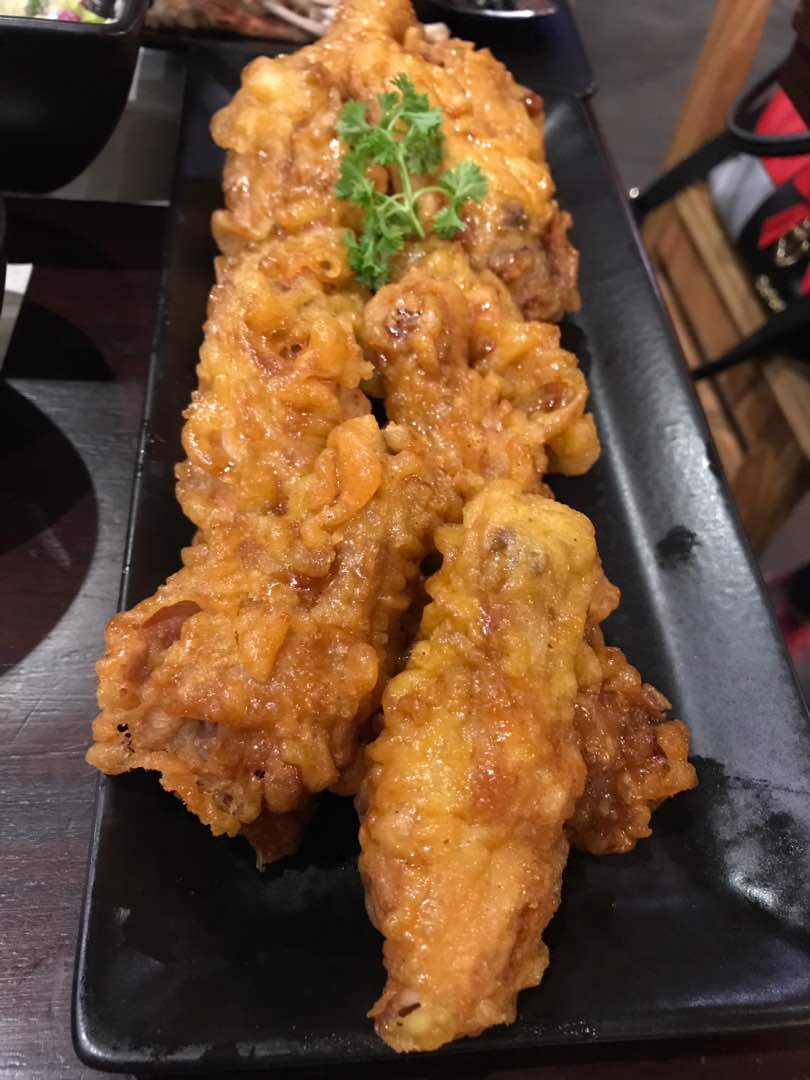 12 pieces of honey chicken wings
The table beside us literally had eyes wide open when our orders arrived. Even the waitress who took my order had to make sure that I knew what I was ordering or getting into. But there were no regrets. We took our time chatting and eating the delicious chicken wings and we managed to finish everything.
Btw, I forgot to mention that I'm in no affiliation with Kyochon 1991 but their food is just THAT awesome.
I LOVE KOREAN FRIED CHICKEN!!!
Oh and did I mentioned that their chicken wings are one of the tastiest, most properly marinated ones I've eaten at a restaurant? Not forgetting that they have a few branches in Malaysia. You can head on to https://www.kyochon.com.my/menu/ to check them out! A question before I end my post, and hope you can reply with a comment down below :
'Do all fried chicken tastes this GOOD in Korean?'
---
Thank You
If you like what I do, check out my other posts on meetups, animation, and designs.
Get your Personalized HIVE Profile Signatures
DM me on discord : zord189#7776
Credits to @yunayuna for this portrait
---

---