Still in quarantine? 10 films you must see!
To cope with the quarantine by the Covid-19, I present a guide to movies selected by me ... With theaters closed the only option to enjoy a movie is indoors. These are the titles of different genres that I bring for you. Most of these films you can get on different platforms to see without leaving home.
The quarantine is not yet over, although there are already countries that are beginning to make daily activities more flexible, we should not lose what we have learned so far. It is necessary for all the actors in this episode of humanity to do our part. Don't forget to stay home, wash your hands and maintain social distance. Remember by doing these three things we can prevent. It will be a long time before this ends, but sooner rather than later we will recover our normality.
Onward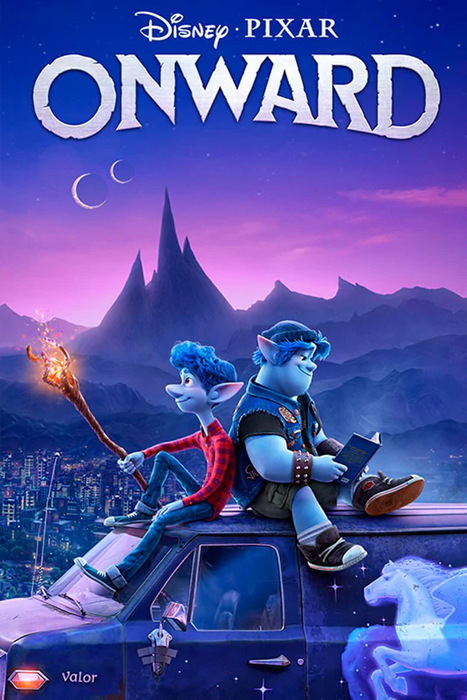 In a world full of fantastic creatures, two brothers will start the adventure of their lives looking for some vestige of magic to bring back their father who died when they were very young. Join Ian and Barley Lightfood to discover the bond that these brothers have without knowing it. A story to enjoy as a family. PS: You will end up loving your brother more after watching this movie.
Timmy Failure: Mistakes Were Made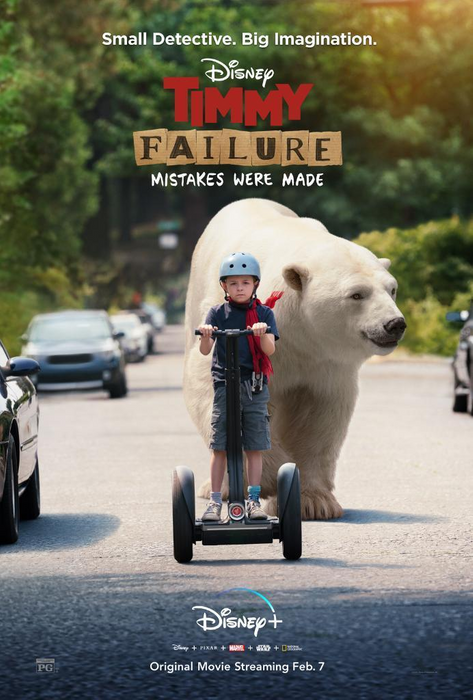 Timmy is an imaginative boy, he runs his detective agency called "Total Failures", it is the best agency in the city or the country, but for Timmy it is the best in the world. Together with their imaginary friend, a 700kg polar bear, they will be in charge of solving the case of the lost backpack, but not before getting into the most complex situations. For Timmy life works differently, discover the vision of this child with an imagination as big as the sun and that perhaps everyone should have from time to time.
Toc Toc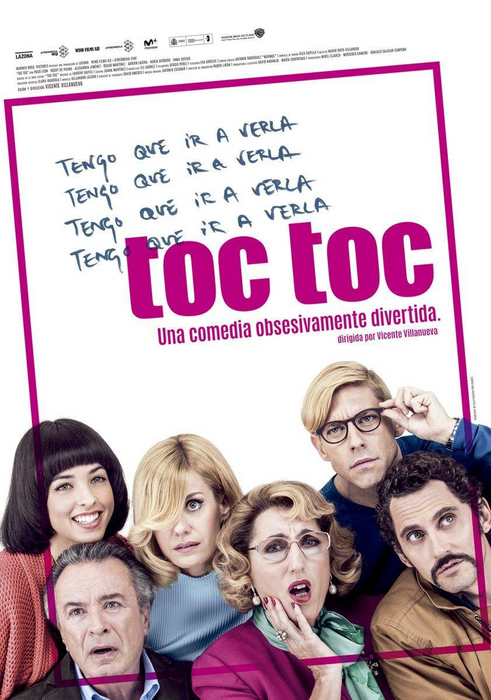 Spanish Movie premiered in 2017 Thanks to the different platforms we can enjoy the history of a group of patients with compulsive obsessive disorder who are waiting for their Doctor, but this is delayed, so everyone will try to deal with the different disorders or obsessions. A movie that will make you laugh and reflect at the same time. Take advantage of the quarantine to enjoy this film.
The Kid Who Would Be King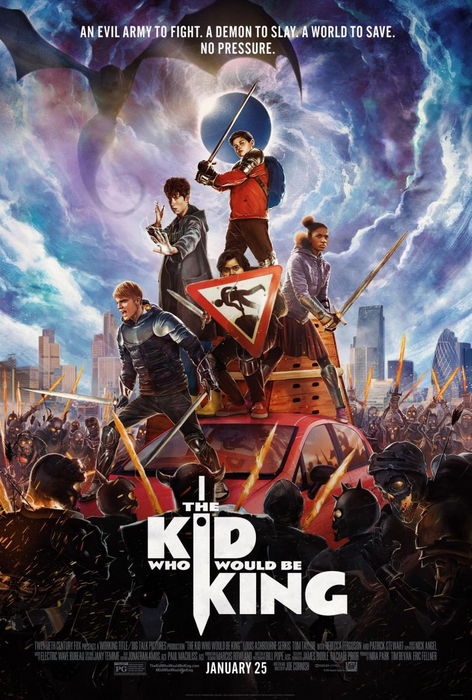 We all know the stories of the Excalibur sword. the one that grants the powers to King Arthur. But this is not the story of Arthur, it is not the medieval era, it is the modern era. The kid who would be king narrates the life of Alex, a 12-year-old boy who one day for reasons of fate finds the Excalibur sword. He together with his friends and the mythical magician Merlin will start an adventure to protect the world from the destruction that the evil sorceress Morgana wants to cause.
Interstellar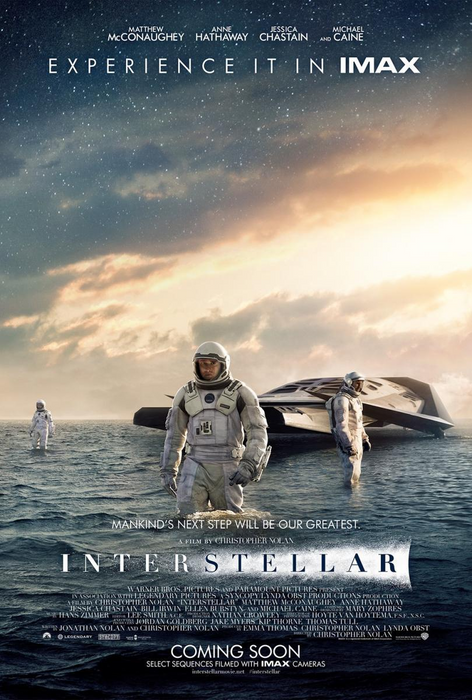 Many surely already know the incredible story Christopher Nolan tells with the film Interstellar. It is impossible for me not to include this masterpiece in the list of movies to see in quarantine. With a duration of almost 3 hours. Planet Earth is slowly dying and the fate of humans will depend on a group of astronauts traveling through a wormhole looking for a new home for humanity in the far reaches of the galaxy. Interstellar is a mixture of theories that really exist and fiction. If you have not seen this movie yet and you are a fan of theories of space travel, this movie is for you. .. It should be considered a classic of modern cinema.
"I recently saw the movie The Patriot. Mel Gibson is the protagonist. which led me to consider the contribution that this man has made to the art of cinema. I asked myself how many movies acted or directed by him had I seen. in order to choose my favorite. the conclusion came to me quickly..."
Hacksaw Ridge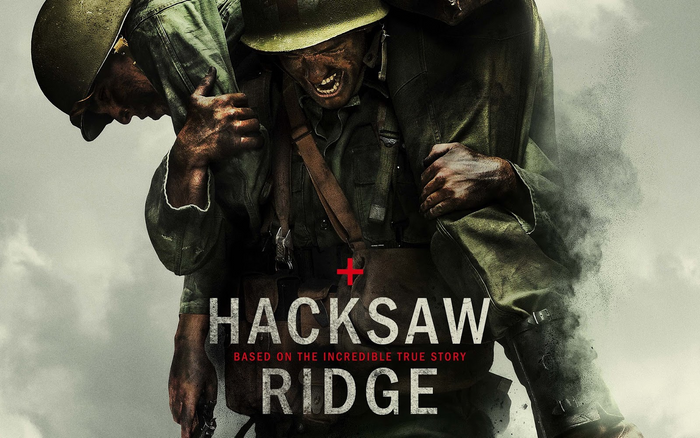 It is a 2016 American drama and war movie, directed by Mel Gibson. Andrew Garfield and other Hollywood stars make up the cast. Maybe what you least want to do while you're at home is think about wars from the past. But the history of the United States is full of wars. In this case we will travel in the past to the time of the Second World War, precisely to Okinawa, where Soldier Desmond Doss, the first conscientious objector soldier who refused to use weapons, victim of persecution and expletives, managed to do what no other soldier could never do. He came home and was awarded with the medal of honor by President Harry S. Truman... Yes, I know. I did not tell you what Desmond did, you have to find out yourself by watching this impressive film that will move you.
The Hobbit trilogy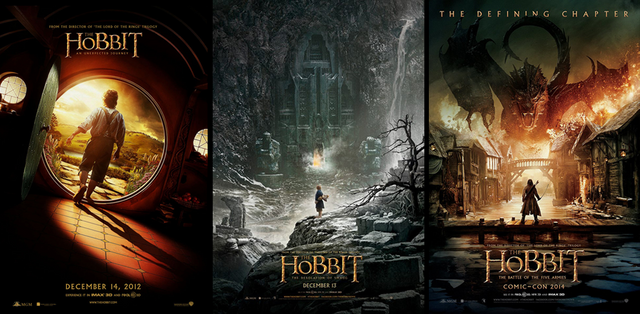 This trilogy is by far one of my favorites. They spared no budget to adapt the story of a single book into three movies filled with fantasy, adventure, elves, dwarves, hobbits, wizards, and dragons. In case you ever wondered what would happen if we gave Peter Jackson a lot of money to make an adaptation of a book to a movie, The Hobbit is the answer. Do not stay bored at home, enjoy these three movies it will be worth watching one after another.
Coherence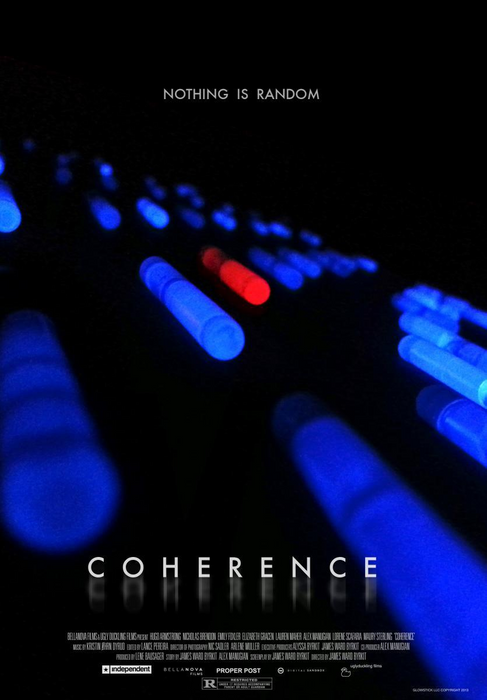 A low-budget science fiction movie, that's Coherence. But it is these films that demonstrate that much can be done with little. Coherence is a true gem of the most underground and independent cinema, a contemporary masterpiece that is placed in the panorama of essential films of the cinema culture. This film tells us the scientific premise that speaks of strange disorders suffered by some Finnish inhabitants with the passage of a comet in 1923, and the famous theory of the Cat by Schödinger that more or less comes to say that various realities are possible until a specific event is triggered that annihilates them. All this will happen in a house, as you read, the setting is limited to the living room of a house. There are no great scenes or spectacular special effects, that does not prevent you from enjoying this highly recommended story that will leave you speechless at the end