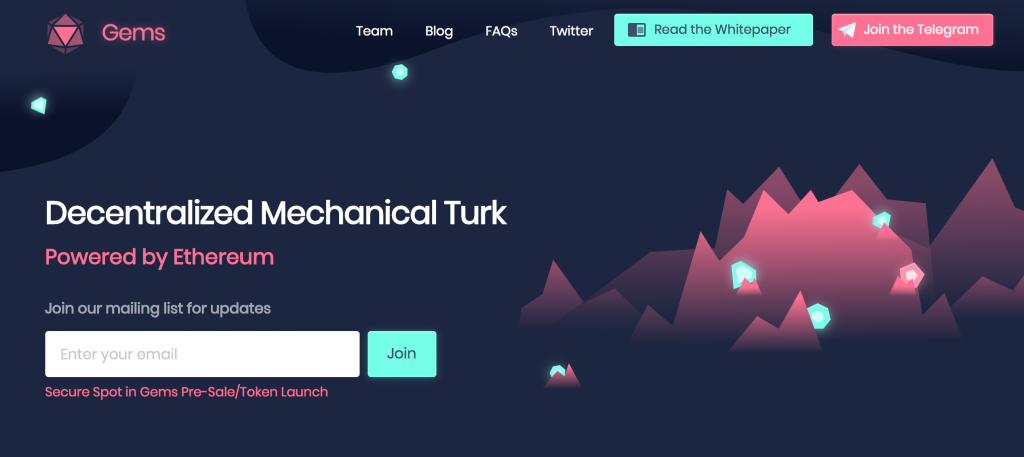 Among so many ICO's hitting the market almost every single day, we rarely catch the glimpse of some really worth our investments.
GEM's happens to get my attention among many, where I am confident, not just because of the hype around it, but because of the team behind it, community, and most importantly the IDEA.


White listing is now open, but they being more creative just like Quantstamp, to make the community involved.