Una foto diaria "Cumpleaños en cuarentena"/ One photo everyday "Birthdays in quarantine" (4/365)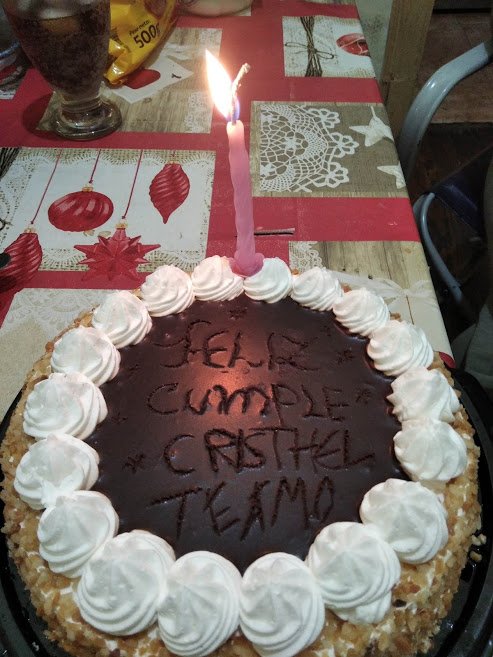 Foto propia
Own photo
En tiempos difíciles es preciso agradecer y si se trata de un año más de vida, pues con mucha más razón. Celebro y agradezco a Dios estas tres décadas de vida y le pido por un mejor porvenir.
Un cumpleaños inusual pero perfecto, una rica torta y todo el amor de mi novio.
In difficult times we must be grateful and if it is one more year of life, then with much more reason. I celebrate and thank God for these three decades of life and pray for a better future.
An unusual but perfect birthday, a nice cake and all my boyfriend's love.

Traducción de deepl.com. Translation from deepl.com.