Only if People Grow their Own Food...!
One doesn't need to plant all sorts of food to get food-secure, it's enough to plant the essentials, better with a community, at least within own house/ apartment/ flat wherever you're living, it's not that difficult and slowly it grows and you get enough.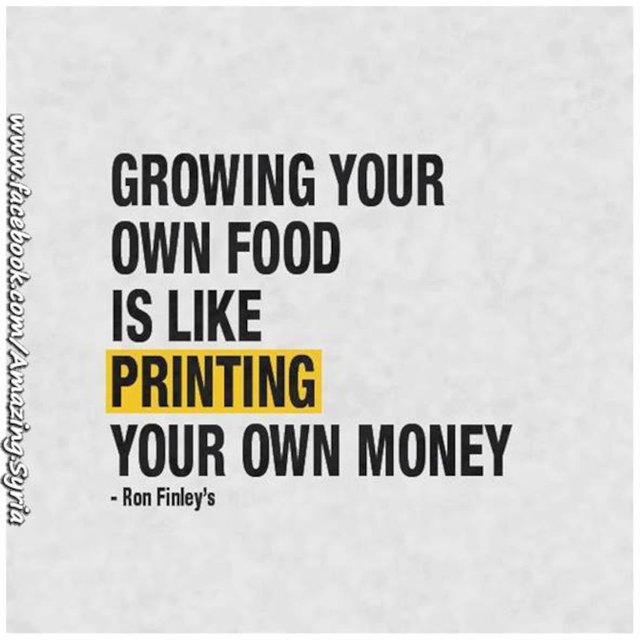 Growing your own food is like printing your own money- Ron Finley's
You can continue to buy your food from the shops but what happens during times of crises, say maybe a pandemic hits one day in the future and the government decided to enforce a movement restriction, God forbid, in some authoritarian country and you're stuck?
Start with something and see how it goes, you'll never go wrong, the main thing do not buy genetically modified seeds or saplings, at least you will feel the joy of watching it grow and then picking the produce, it also helps teach your children or family on the importance of nature, think about it, then take a look again at the above image and the quote with it.
Image source: New Syria FB page.
---