You can now long or short hive on Futures 😊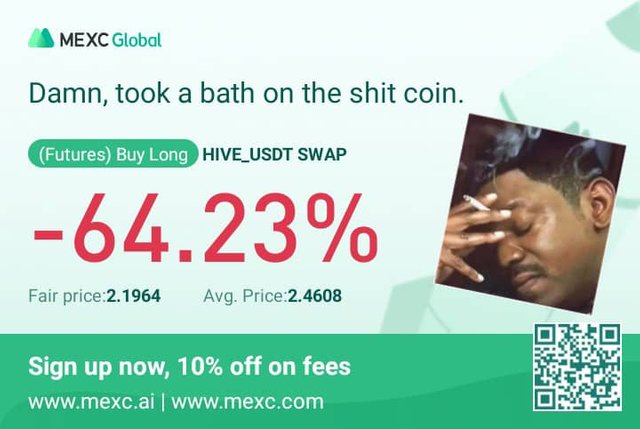 Hey guys. Due to the excitement and everything that we are having in the crypto space recently I found out that you can actually trade hive on futures. All you need to do is get an MEXC exchange account, fund it, then you're good. The excitement made me I enter an "unplanned" trade this afternoon. I saw hive retracing back to $2 and longed with a good margin 🙁 but unfortunately we are in a kind of down trend, a total bitch move from me 😂 and it's not going as planned, but I'm really excited that we can have it on futures, just like Bitcoin, Ethereum, Cardano and other high market capped cryptocurrencies in the space. It is a very big boost for the community and I think this is a step towards the recognition $HIVE truly deserves.
I just want to show some of the steps I made and the mistakes in this trade but I really don't care to lose a good chunk of money. I'm just thrilled by the opportunity to short and long hive in or a bull market🙀 (if you know what I mean 😂).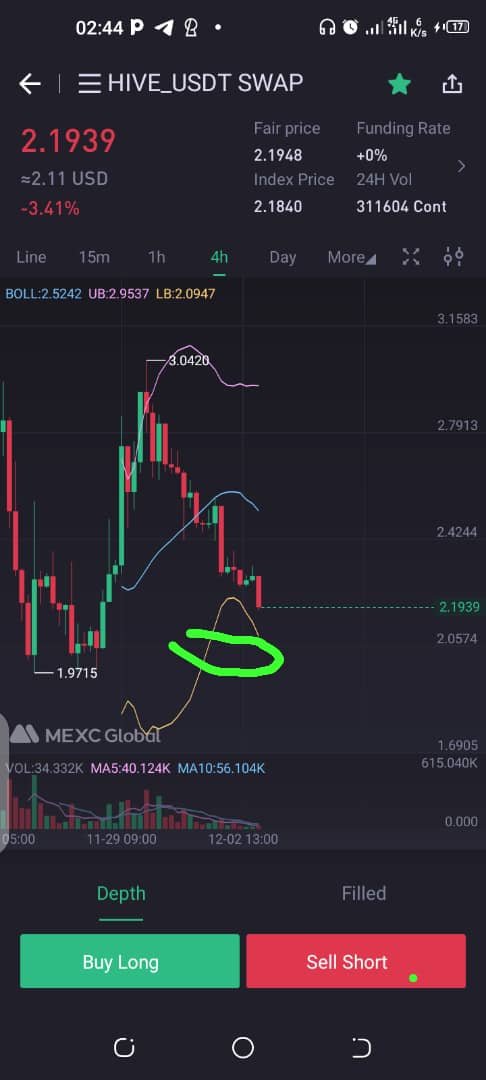 Honestly, I should have waited for support at $1.95-$2.05 here😬 but I got in anyway due to the excitement😂 also due to believing we might get a lower high. But I was wrong😩.
I didn't set stop loses just until now that I checked the charts again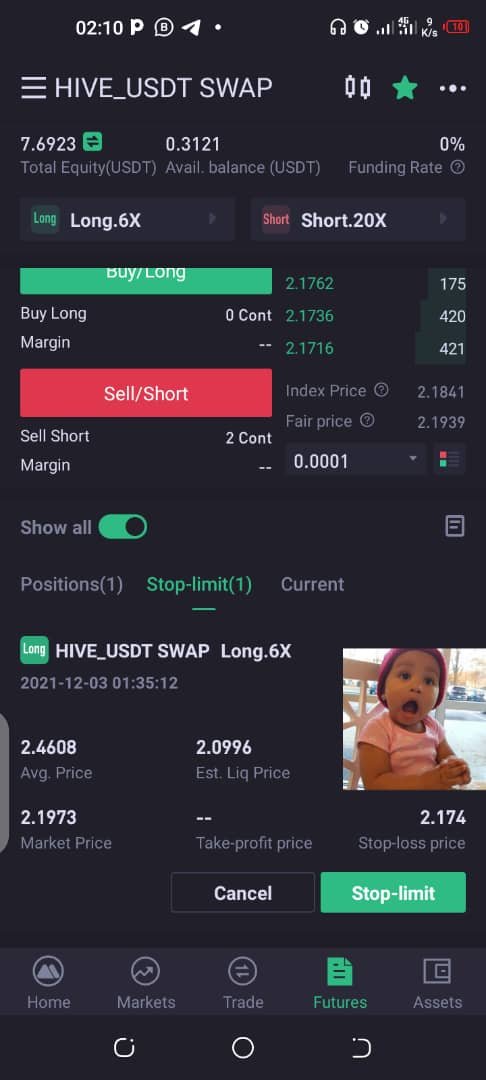 Stop loss at 2.174 definitely gonna hit lol.
PS: Only trade what you can afford to lose. I'm not a financial advisor and not responsible for any of your loss. If you need a financial advisor, you know where to get one 🔞.
I hope we get more news that bring people to notice the community. It's been a while since I posted and I'm really happy to be back. I'll catch you on the next one. Thank you.