Steem price is UP!
Greetings everyone! There's a movement on steem's price that I know many of us are waiting for. Steem is now up by approx. 43% and is currently priced at $0.23. Lucky for those who have a lot to sell.
Photo is from Coingecko


This chart is from Binance STEEM-ETH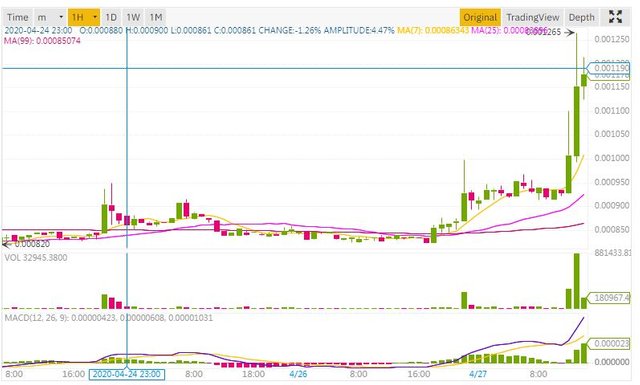 Let's see if this activity will keep going on and on.
Happy trading everyone!