This morning, we were busy doing some digging next to the side of the house trying to fix the disastrous drainage and this little character was spotted hiding alongside the wall. I took pictures and released it a small distance away.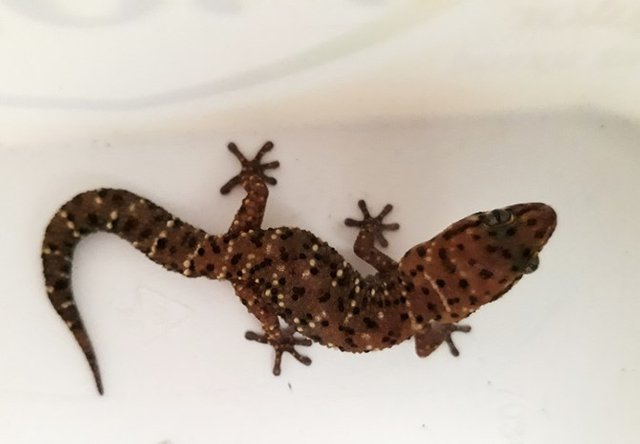 Transvaal thick-toed geckos (Pachydactylus affinis) are common in the area but I have never lived anywhere in Johannesburg and had these near the house before, perhaps it is only because the house borders the natural area. These beautiful geckos are less common than the tiny little Cape Dwarf geckos and nocturnal whereas the Dwarf geckos hunt during the day. Usually, they have very fat tails but this one must has used up its fat stores over winter. In summer, the tail is about twice the size.
Because they are nocturnal and tend to stay around the ceiling, my cats don't catch these as often as they catch the Cape Dwarf geckos although they are worst at catching and murdering the skinks.