We are all in support of the unarmed Palestinian people in their ordeal against the Israeli occupation .
You do not have to be an Arab or a Muslim to support an isolated people that is enough for you to be a human being .
We are with the Palestinian people and not against the Israeli people, yes to achieve peace in the region , yes to coexistence of the two peoples while respecting the right of the unarmed Palestinian people .
This is a picture I received through the wattasab for an American citizen carrying her child on her back and a sign in her hand written in it .
You don't need to be muslim to stand for #GAZA . YOU JUST NEED TO BE HUMAN .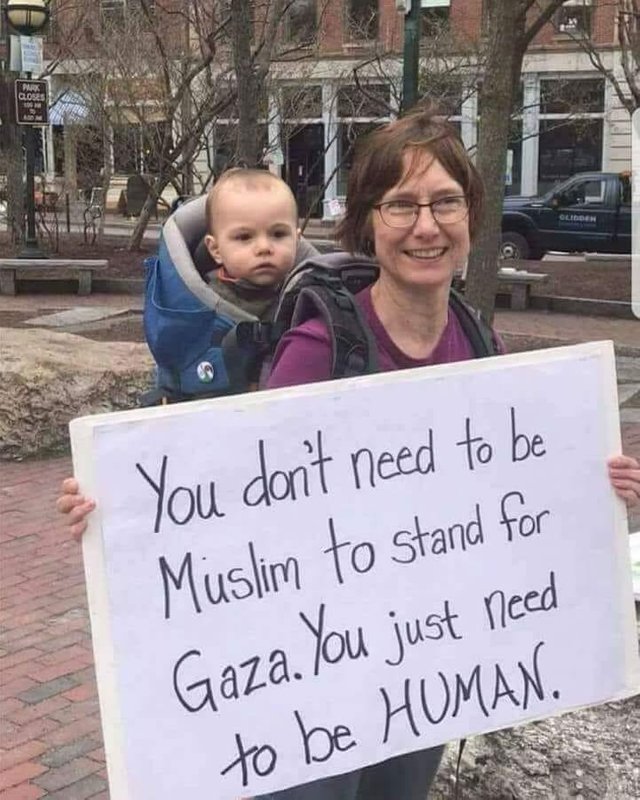 Thank you, Madam, for the positive impression that you have, we are a human being before all, and we must support each other for the sake of peace all over the world.
Resteem comment and follow