My entry to The Gaugan IA Contest on Steemit - Week 22
Hi There.....Do you like to draw?
I do.....I have followed a few years of art academy also.....Classes for Still-life.....Classes for Figure and Portrait.....Drawing with dry pastels.....Oil painting and Aquarel painting 😄
Here is a post on my regular blog about How I got into drawing.....If you are curious about what I draw you can go take a look https://seadbeady.blogspot.com/2020/02/how-i-got-into-drawing.html
But have you ever heard of the Gaugan contest or the Gaugan beta program?
I had never heard of until I saw a post of one of my friends here with her entry to this contest
https://steempeak.com/art/@steemean/the-gaugan-ia-contest-on-steemit-week-22-or-o-concurso-gaugan-ia-no-steemit-semana-22
The program lets you draw and then using artificial intelligence it makes a painting of it. I can tell you that I had a lot of fun playing around with it since I had never tried anything like it before.
So here is the result the software program generated from my basic drawing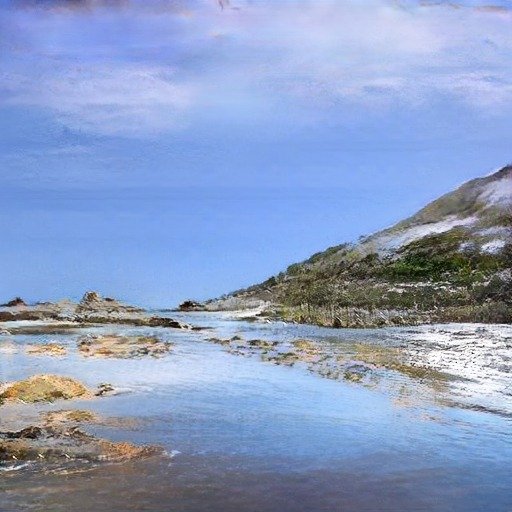 Now isn't that a place you would love to visit.....When all the craziness with this virus ends of course.....At the moment we aren't going anywhere.....But they can't forbid us to dream and think of places we would love to visit one day 😋
And then this is my basic drawing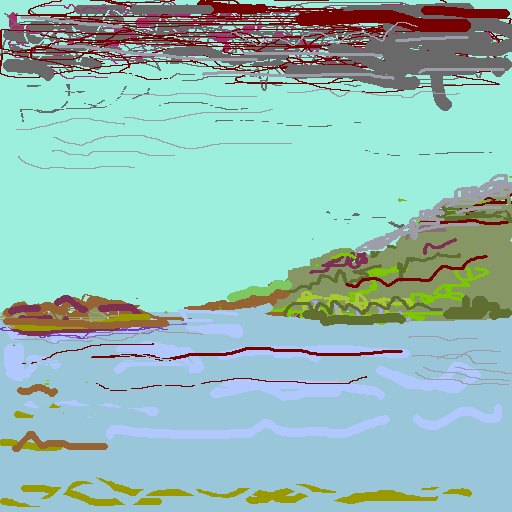 Can you see that I really played around with it.....I still had to learn how to handle this program.....It took me a while to figure out what effect I could get with the lines and trying out the different features.....But I sure was happy with the result 🤗
Be sure to try it out and enter the contest too when you are at it 😀
Hope you like my blog post.....Until next time.....Have a great day
Renata (Seadbeady)
Behind every unique handmade piece is a lot of hard work. It's a labor of love and every piece you buy will make someone's day a happy day.
Want to be on my blog next time ?? Want me to review your product?? Just send me an email 😊