Team Gathering @ Sukiya My Town
Hi Steemian! After working for some times, I started to realise vendor life could be a lot more interesting than what I imagine. It's true that we might need to travel to different working locations, but we could engage to different job scopes and make more friends. It helps us to enhance our competency in the market and also broaden our eyesight.
I am very thankful that I am able to have my second project go live in my career path recently. So last week my project manager organised a lunch gathering for the team together with users that have been participating in the developing process. We went to a Japanese style buffet restaurant named "Sukiya". There are a lot of branches in Klang Valley, but we chose the one in My Town shopping mall over Pavilion. This is because Pavilion's branch is on a first come first serve basis.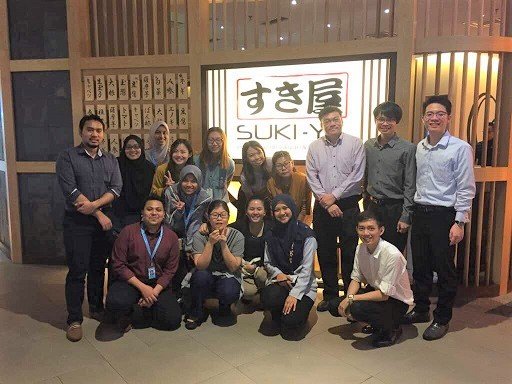 You can choose two from four soup base which include shabu-shabu, sukiya, kimchi and miso. There is a variety of food choices on self service basis.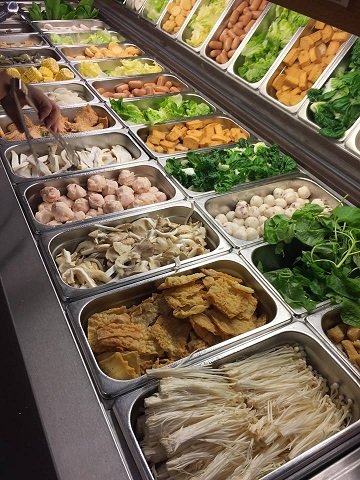 You can also order chicken, lamb or beef slices from the staffs.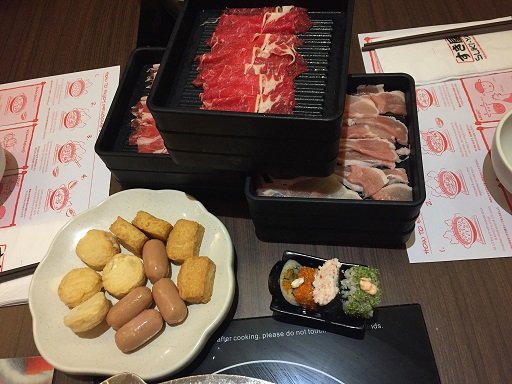 Besides, they serve Japanese sushi too. You can also order a-la-cart menu with additional charges like raw salmon, fried dumpling and tempura, to name a few.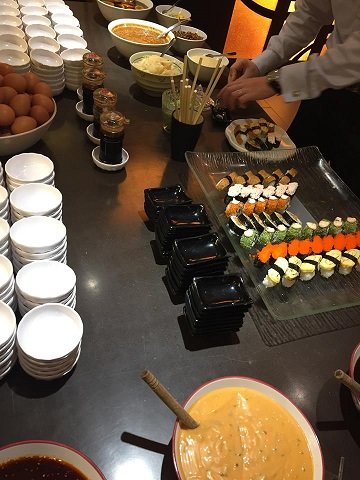 We enjoyed the food and environment very much. Thanks to my project manager for the treats. And also thanks to the team for the quality time spent. 😄