#Good day dear mates!
It has passed couple months since I published my post abbout my garden. But finally I have a little time to tell you about my gardening epirience at this autumn.
And of course this post timed to the October SteemIt Community Garden Journal Challenge initiated by @simplymike.
---
First of all I need to say that in Moscow region the first snow fell. And when I woke up all around was white.
---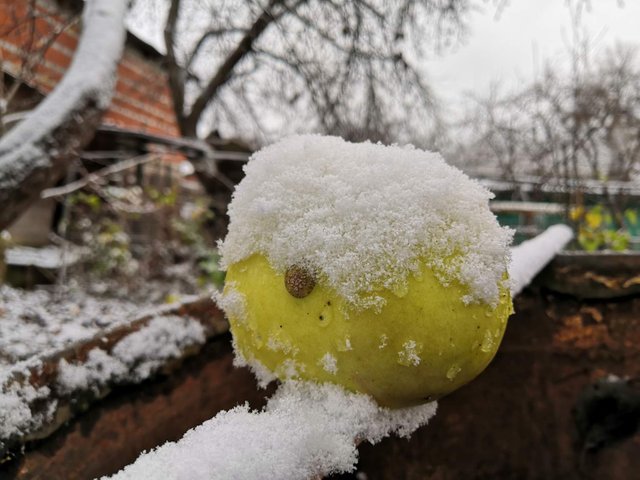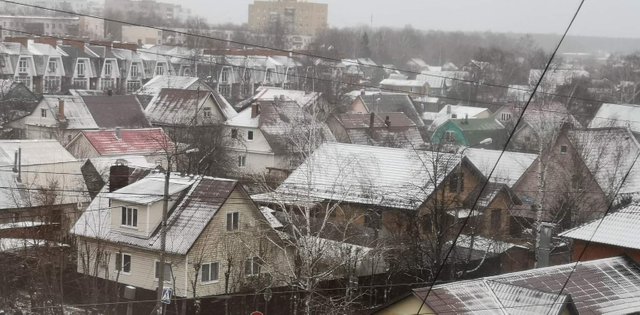 ---
And when I came to my garden I saw under the snow late autumn flowers, roses
---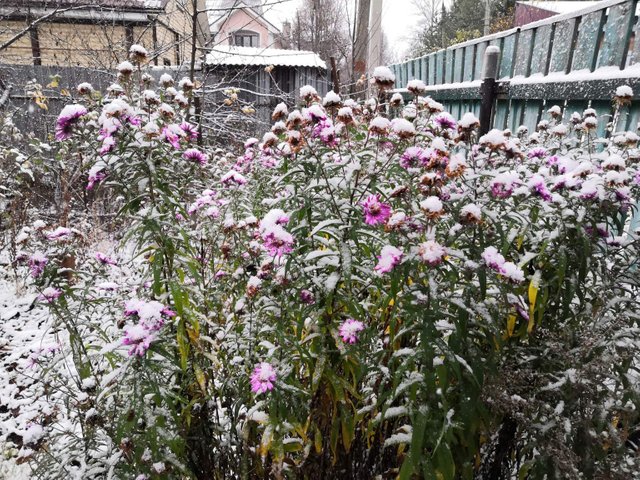 ---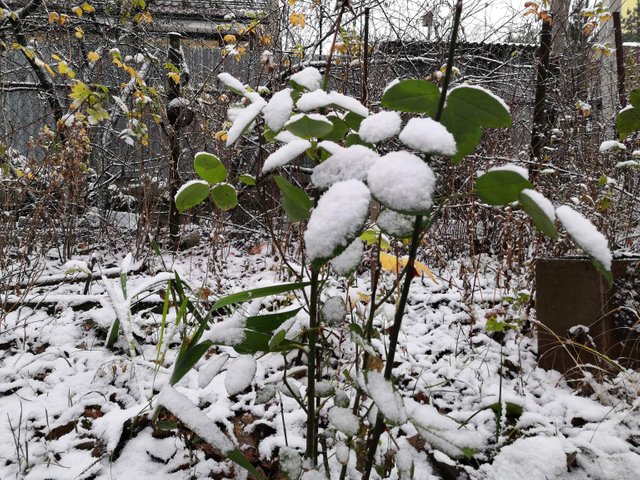 ---
Plant of lavander was also covered with the snow
---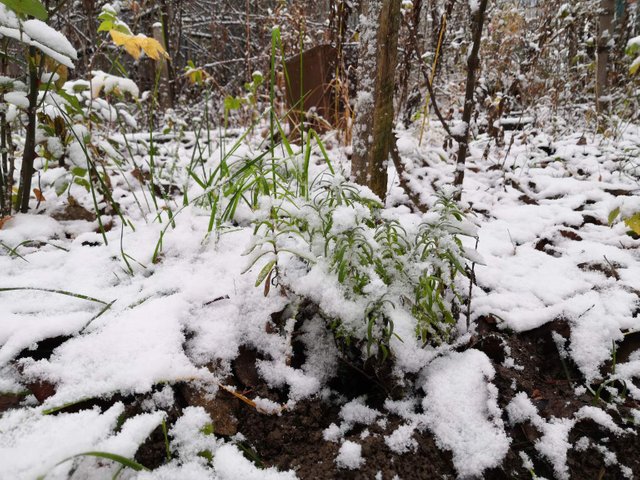 ---
Poor plants of arugula, and parsley also appeared under the snow
---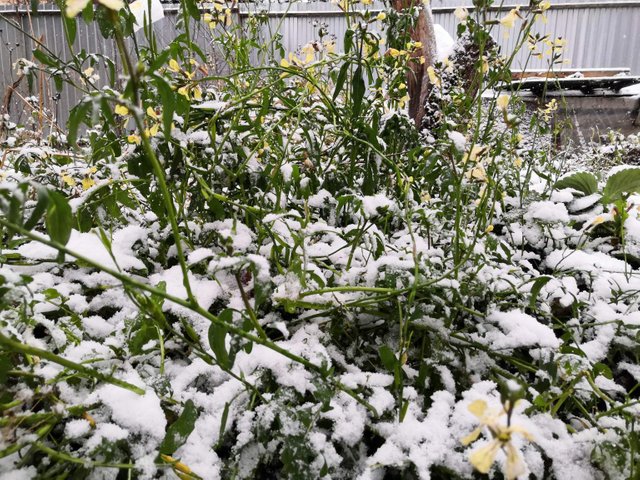 ---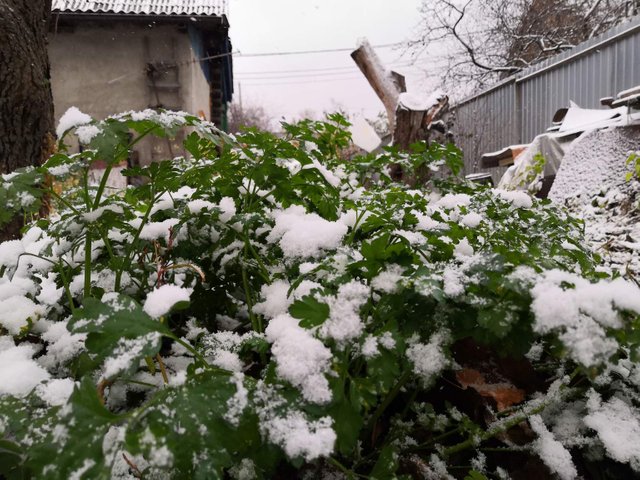 ---
Even grape which I decided not to take off as long as it possible under the snow.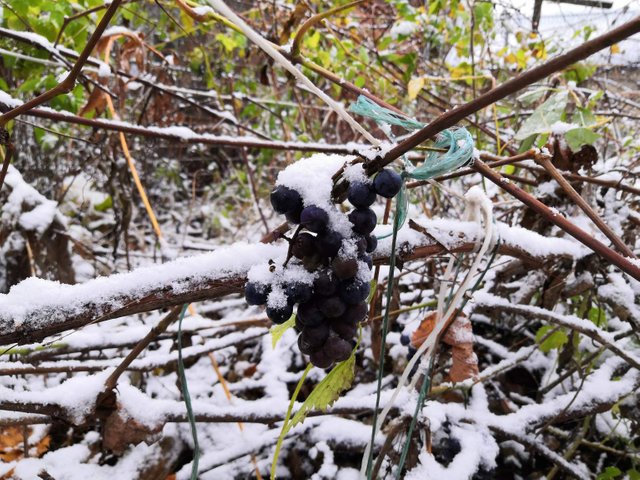 ---
So now I must admit that active garden season is over for me.
And last berries of strawberry will never become red till next season.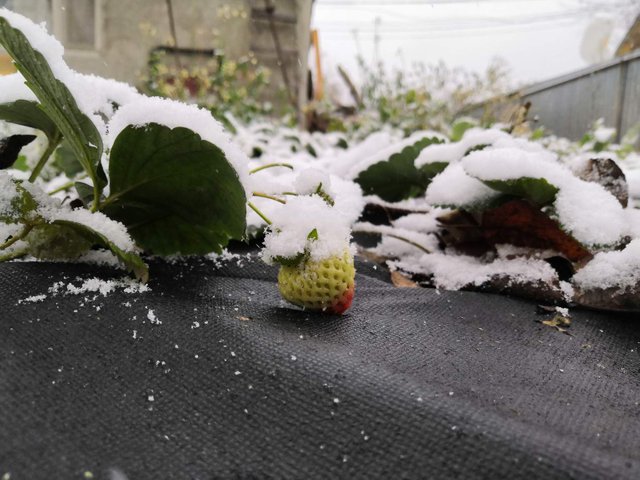 ---
But fortunately I could collect two harvest of strawberry in this year. About first I've already told in my July post.
And the second one I took at the begining of October.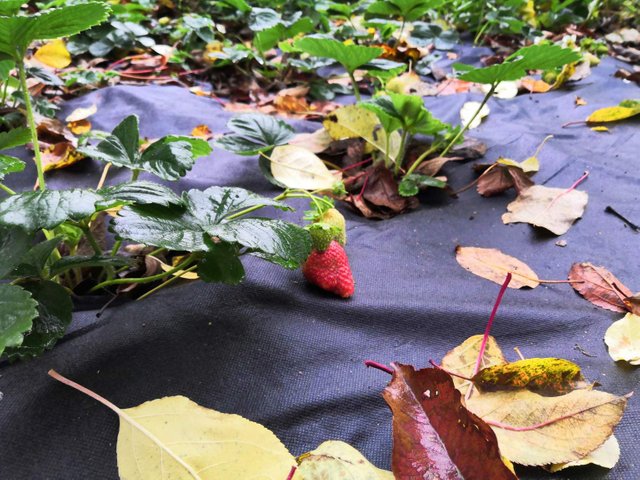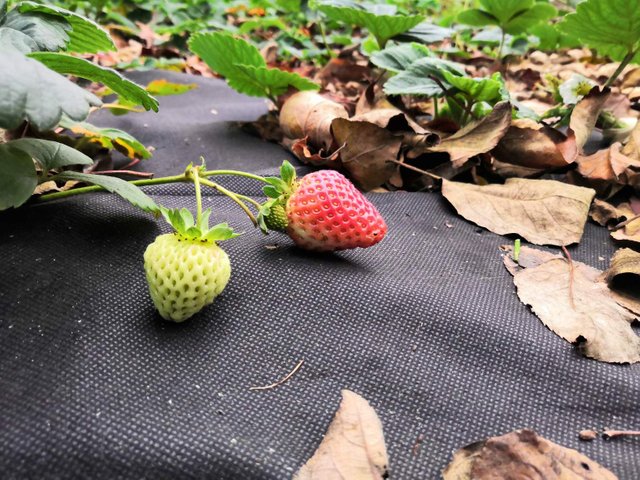 ---
Of course due that fact that autumn was not so sunny as summer this strawberries weren't so sweet but they had taste and smell of summer!
---
The next one point for me that at this time I collected my first harvest of Munchurian walnuts.What I am very proud of. Since it took me a long 5 years to get the first harvest.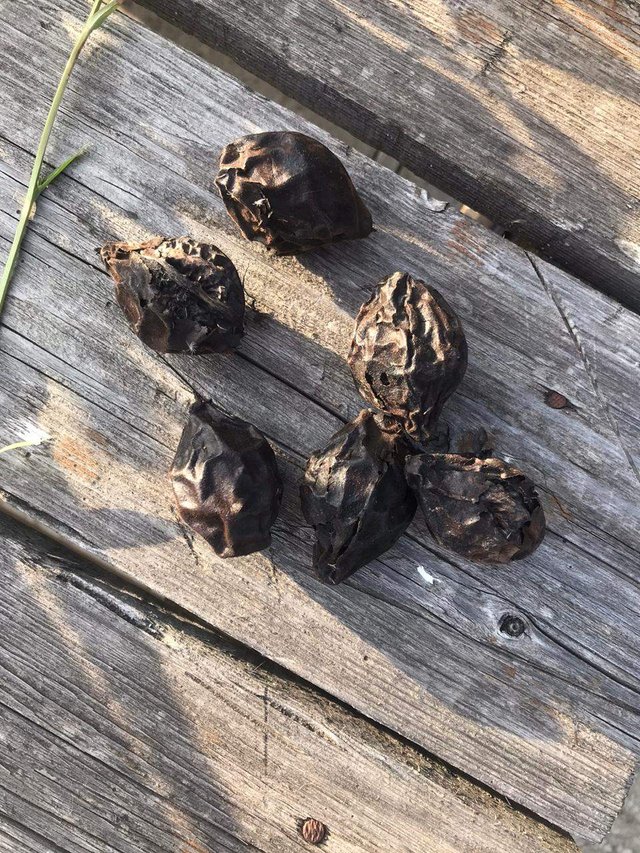 ---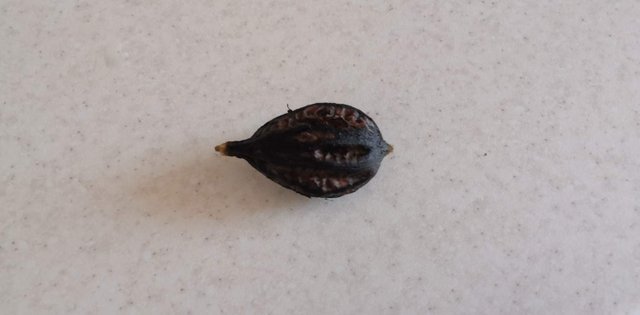 ---
If compare it with other nuts for me it has unusual taste. But anyway I'll grow this walnuts thuther!
---
Now let's go thuther!
At the end of September - begining of October I collected blackberry.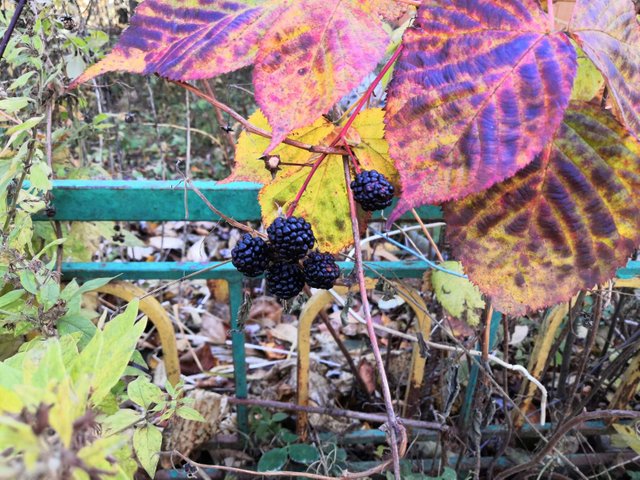 Grape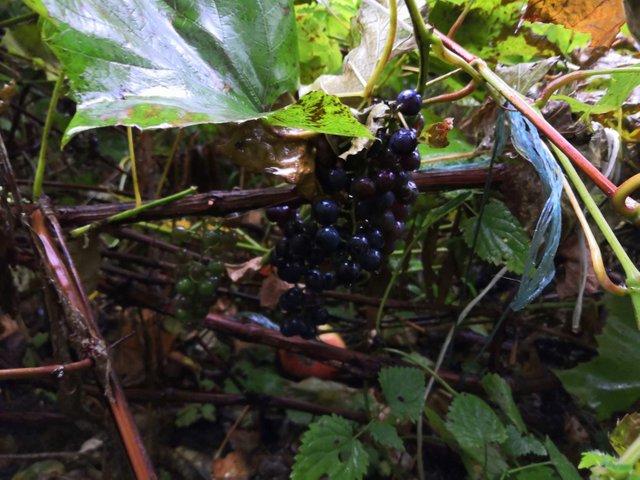 Berries of Shisandra chinensis.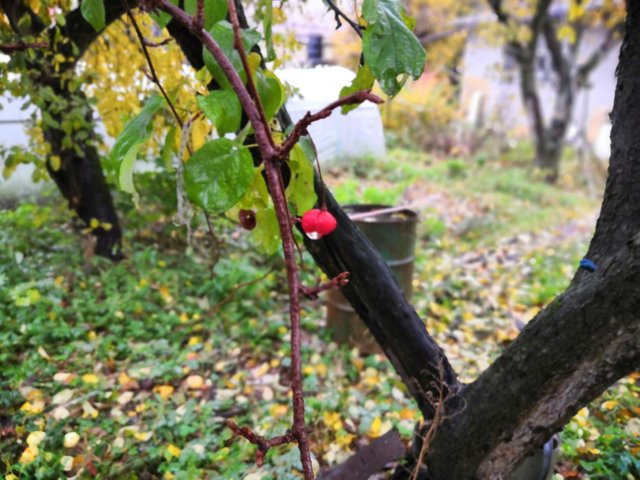 Tomatoes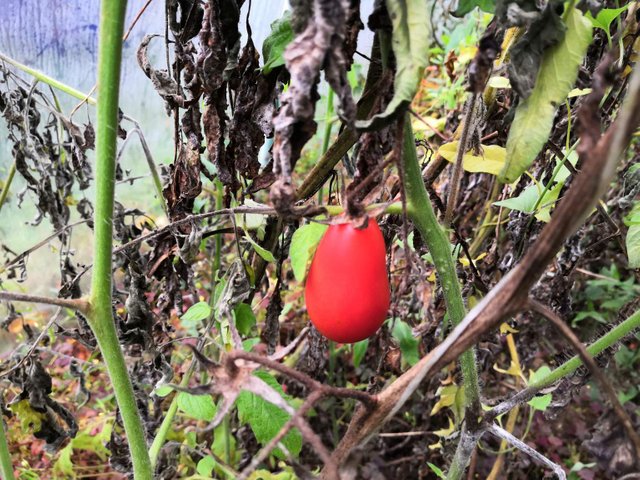 And of course I collected a little bit apples for my family.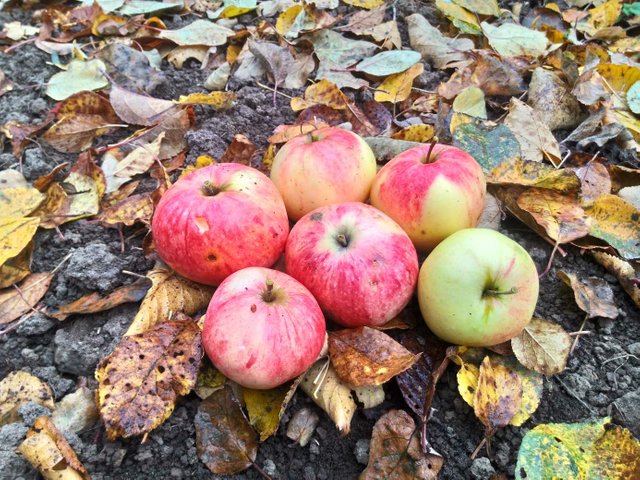 That's all for now!
Thank you for reading! Sincerely yours @travoved!
Posted using Partiko Android