Hi Steemians,
I am joining the Steemit Community Garden Journal Challenge for the second time. To those who are not yet aware this is an initiative of @simplymike you can read more about the challenge on this post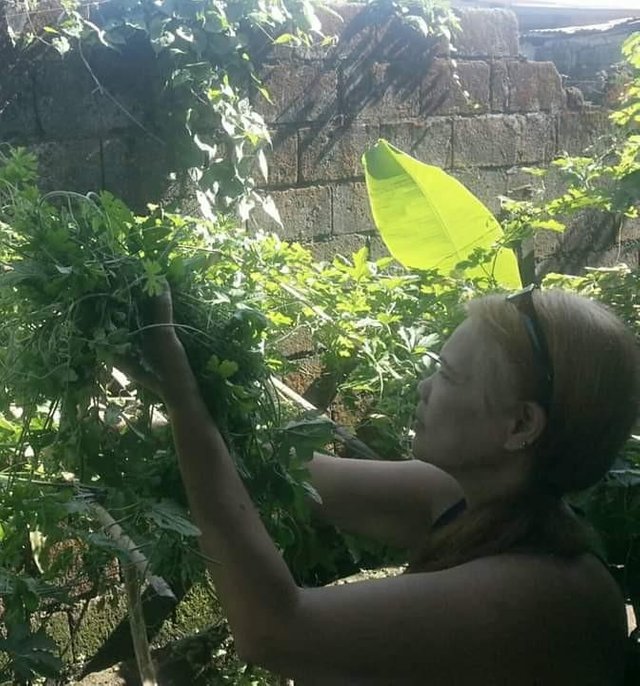 For this month, I was able to grow bitter gourd alone. The dry season from previous month left my small backyard garden to dry out and almost all greens wilted. Later that month we started seeing some rain which helped revive my plants specifically the bitter gourd. I was harvesting the young leaves on this photo which we use to flavor our soups.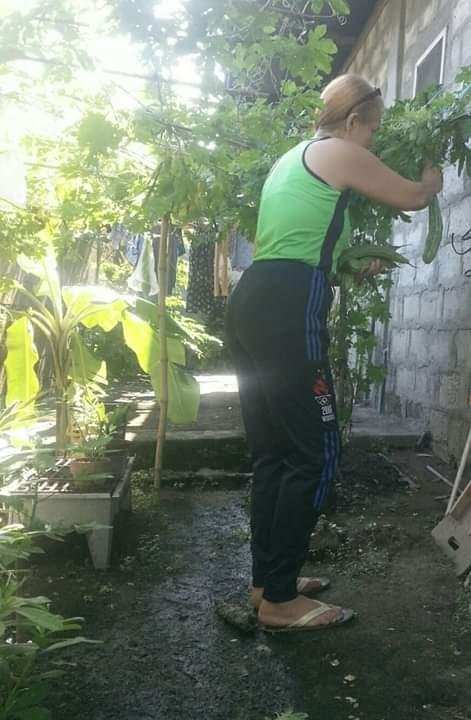 This morning I checked if I can harvest some bitter gourds so that I have something to share with you. Last night I happen to see simplymike's post which got me excited. On this photo the fruits are ready. If you notice we have a small banana growing on a plant box and beside it a thin papaya trying to survive.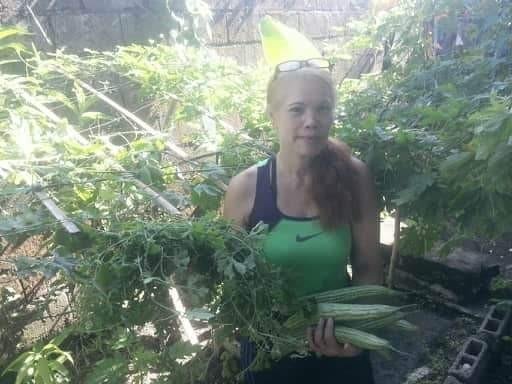 So far the fruits and young leaves of the bitter gourd look promising.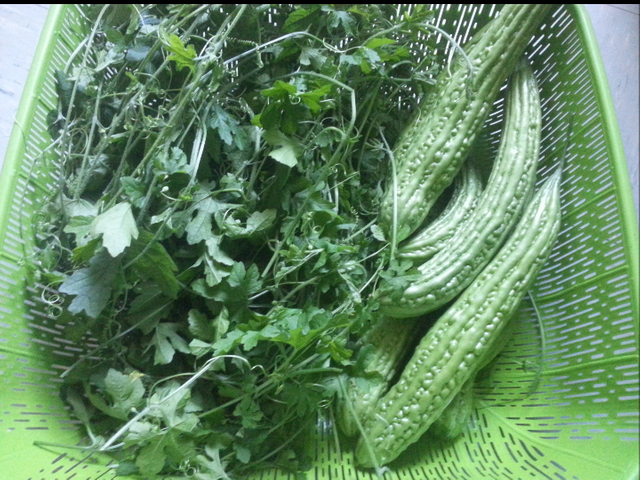 We have enough harvest and these on the photo I will give to my parents and tomorrow I will harvest a few more to distribute to my friends.
It was not a good month at all because the tomatoes and other herbs did not survive the April heat. It is only towards the end of May that a bitter gourd vine survived and thrived.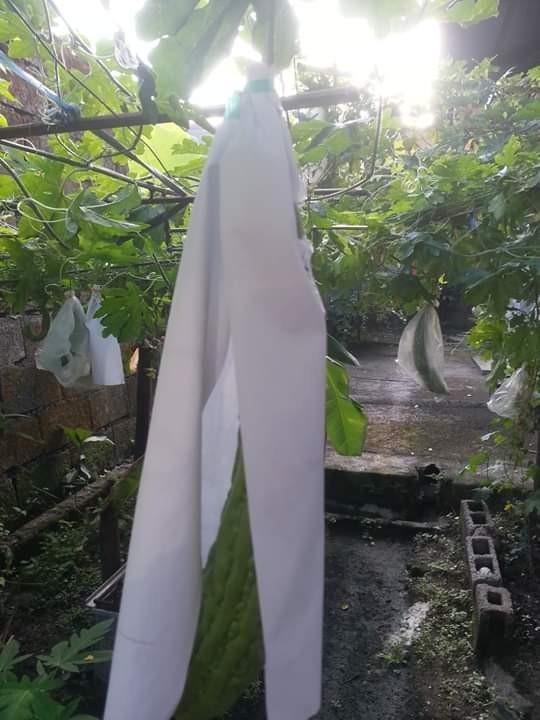 I didn't see any major pest problem but it had been my practice to cover the fruits with plastic or paper to protect them from insects that suck the sap.
I don't have a big or fabulous garden but I am happy to have grown my food for our own consumption and that is already a big win for me.
Thanks fellow Steemians and garden enthusiasts
@allyson19