Pea loves to try everything around her . She thinks that she can do whatever we do and proves herself to us by giving us a hand.
At first, I was annoyed that she'd always disturb me whenever I do something. But I realized that it will help our daughter be more responsible if I let her help out.
I get to spend more time with her, which is a plus!
For our first "major" mom and daughter project, we transplanted our home-grown garlic, onion and potato seedlings to pots.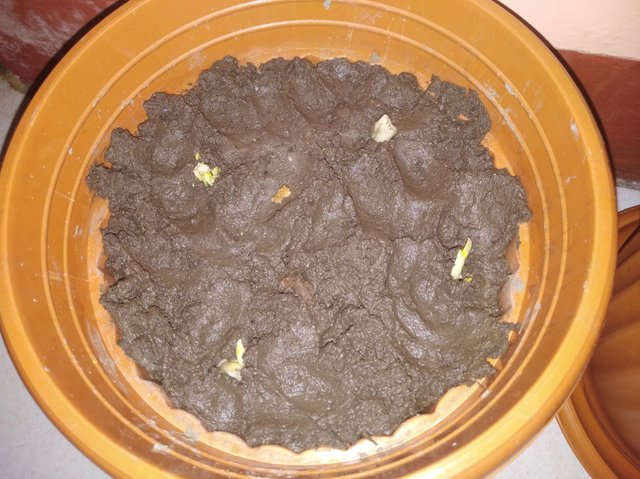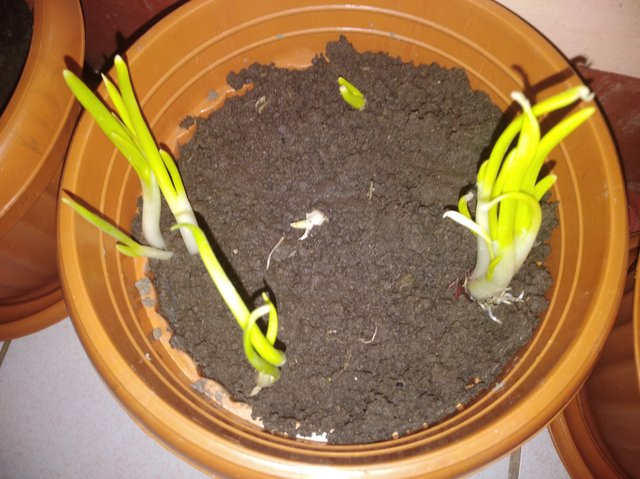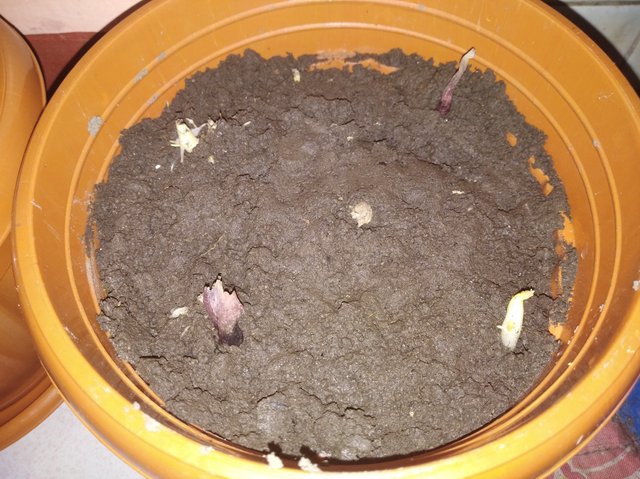 We were both happy of the result. We showed it to her daddy when he got home. We both got big hugs and warm kisses from him.
What a wonderful treat! ♥