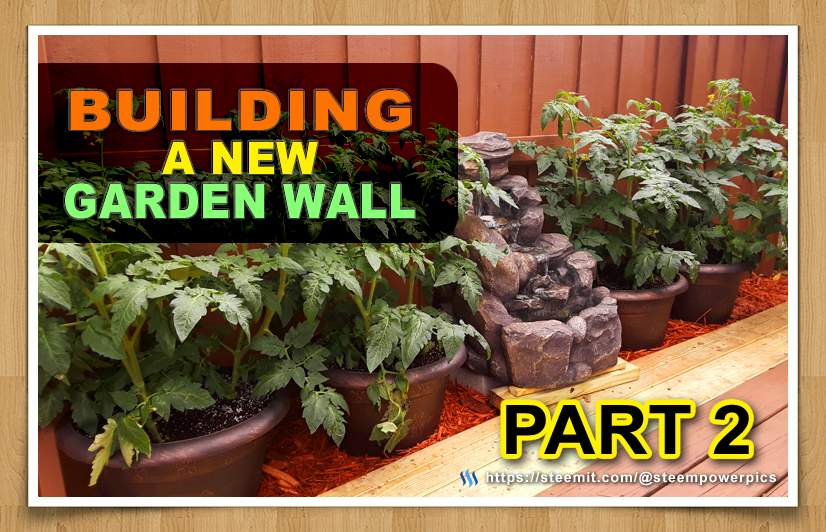 This past weekend we completed the new garden wall I posted about last week. The wooden lattice was put up, hanging herb baskets added , and I installed a drip irrigation system.
A note from my previous post:
A few months back I wrote about Hurricane Irma passing through and tearing the place up along the way. We got very lucky compared to the islands in the Caribbean, but still had to deal with the inconvenience of widespread property damage. Over the past several months we have been discussing what we wanted to put in its place. Should we just put a hedge, rebuild the same type of tiered garden, something more simple? We decided on a more simple privacy/garden wall that would be easier to maintain, but still have an area to grow some basic food items.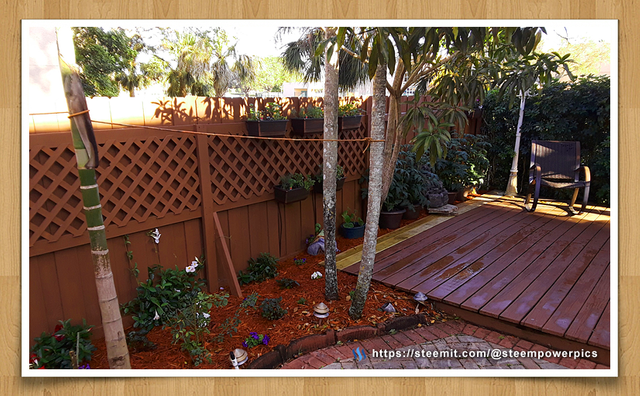 The final garden is looking good and all the pots have their own drip irrigation installed with an appropriate 'gallons per hour' regulator based on the plant it runs to. We are looking forward to the summer when the red and white flowering vines should be covering the left side lattice. That will look very pretty.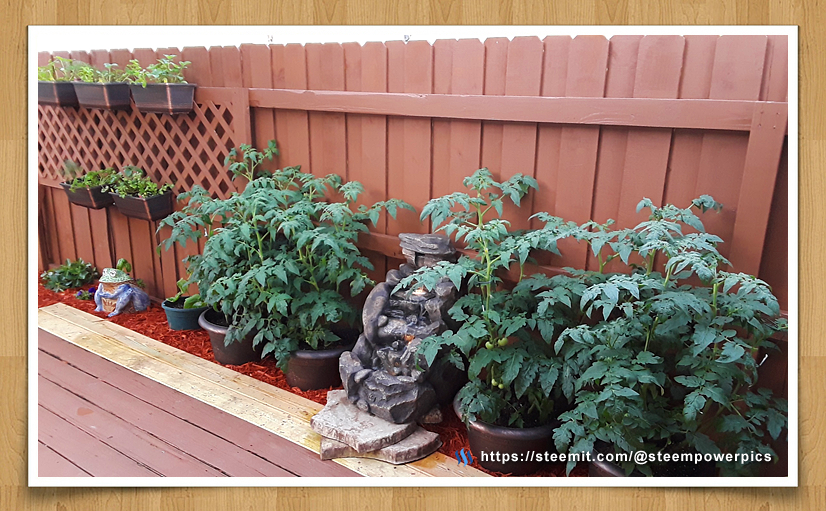 Potted Tomato Plants with a Cool Rock Waterfall that lights up at night.
The tomatoes will be given free reign of this space to grow up to the top of the fence. As the cucumber vines grow up the lattice, I will decide where I end up guiding them to maximize the space.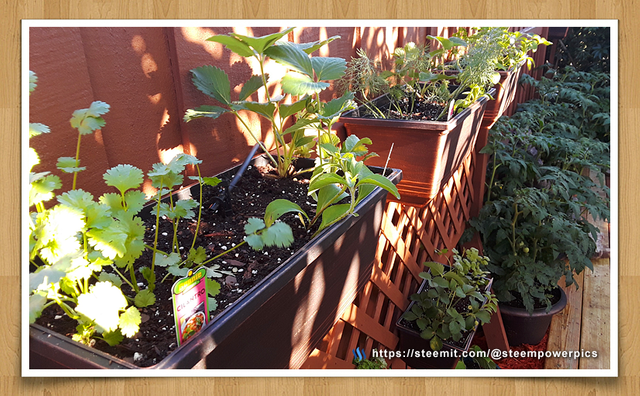 5 hanging baskets with a mix of herbs and strawberry plants.
The hanging baskets have a faux-metal finish with an accent color that amazingly matched the paint color of the wood. That was not planned, just a happy coincidence. Each basket has its own 1/4" drip line on a 1 gallon per hour regulator off the main 1/2" water line.
The baskets have a mix of Parsley, Cilantro, Dill, Basil, Stevia, and Strawberries.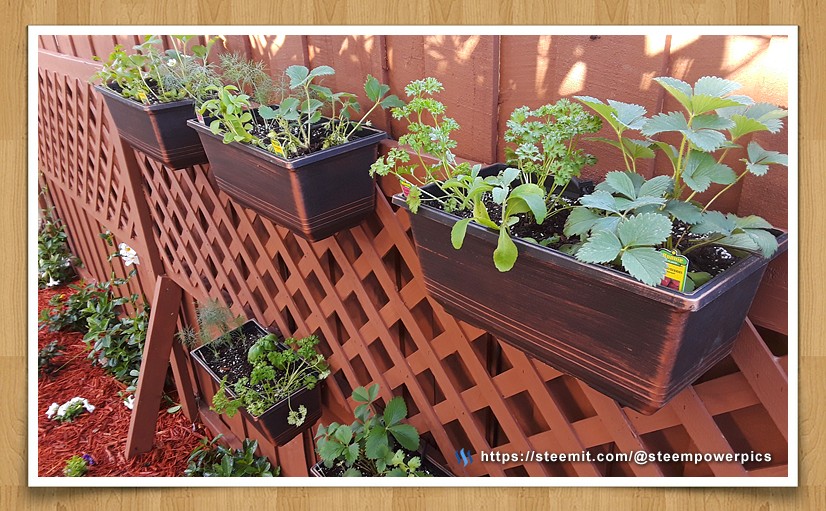 5 hanging baskets with a mix of herbs and strawberry plants.

A panoramic photo to show the whole thing in one view.
So that's it, my part in this build is done. Now we just have to wait a few weeks for everything to grow and start providing some tasty tomatoes, cucumbers and herbs.
This week I will focus on finishing my front hydroponics garden and getting our back sitting area and koi pond back up to par so we can enjoy the space this year.
---
Let me know what you think, please leave your comments below.
As always, please upvote this post and follow me if you like my work and want to see more.
If you think others will enjoy this
Please ReSteem it!
Thanks for reading!