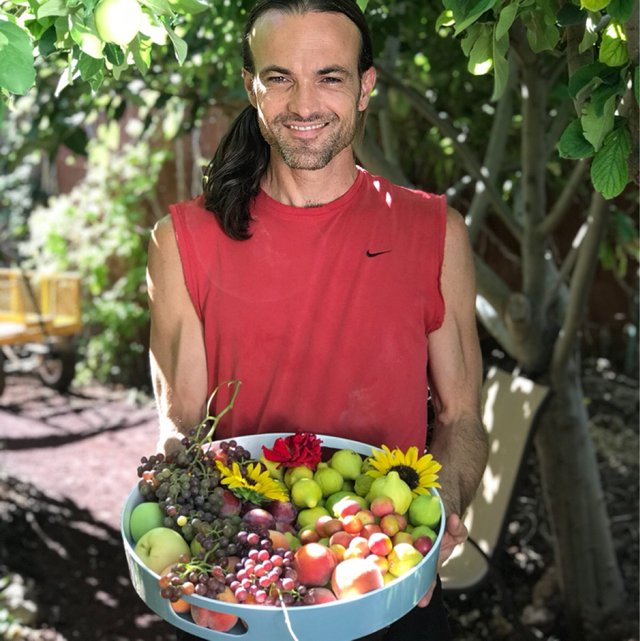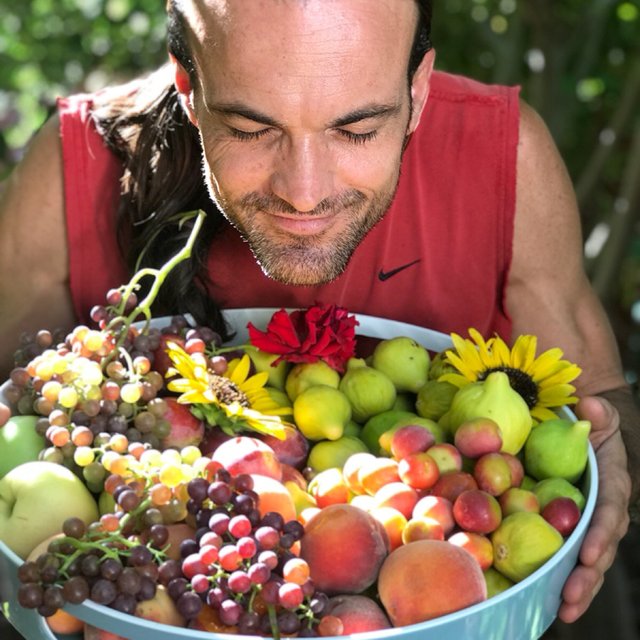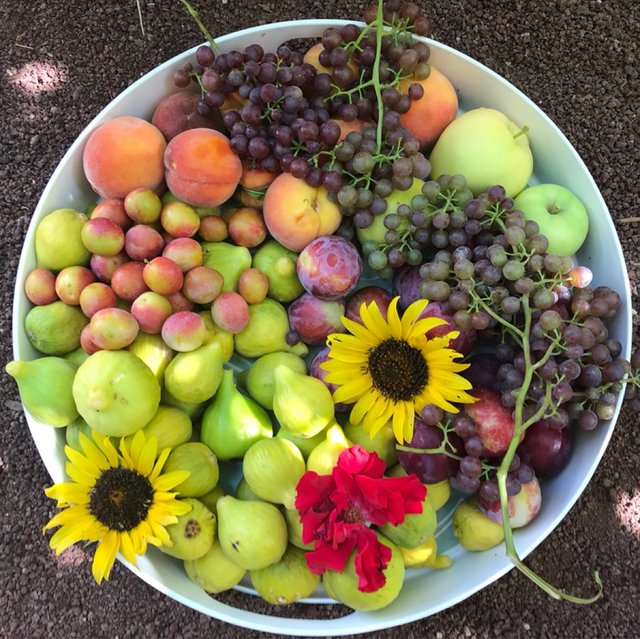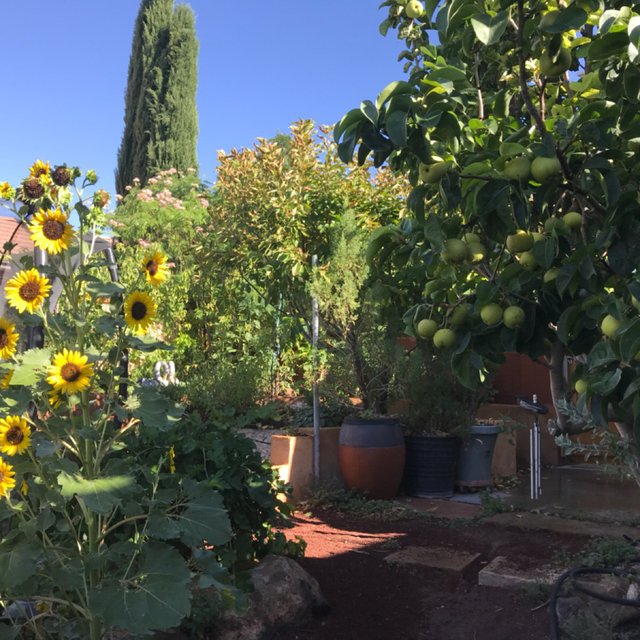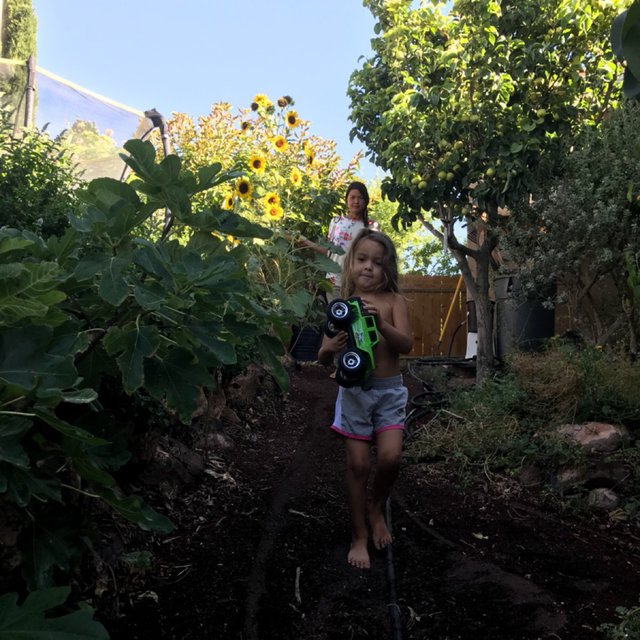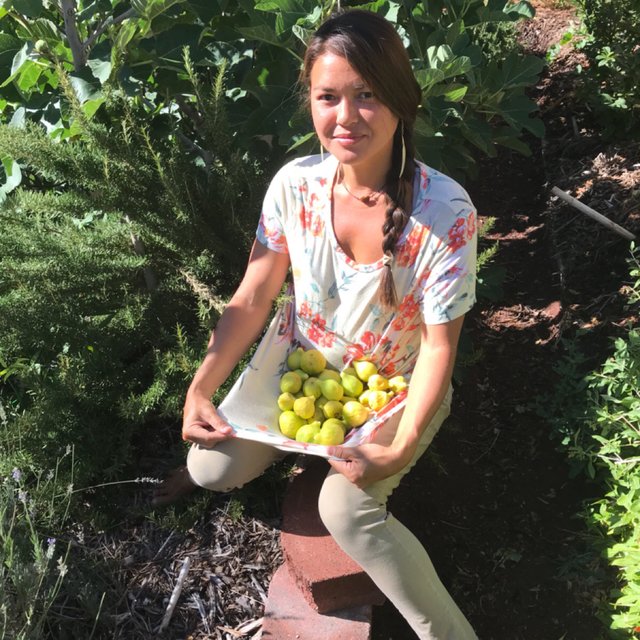 ---
We are so blessed and grateful to be able to share our passion for growing our own fruit in our urban neighborhood. This food forest is 10 years old and really starting to offer us bountiful harvests. Each year the bounty grows! Each year I see this property as appreciating. In fact, the neighboring homes have both been sold and then purchased by new owners...each one stating that they purchased the neighboring homes to be near the food forest! The curb appeal! I hope this idea of urban food forestry spreads far and wide! It works!!!!! We testify!
Pictured in this harvest this morning are: grapes, peaches, apples, plums, pluerries and figs! Cheers to our food freedoms steepshot and steemit! We appreciate all of you!!!
check out a full video tour of our food forest right here: https://steemit.com/vlog/@rawutah/summer-harvests-figs-peaches-plums-and-pluerries-vlog-11
If i could recommend ONE book...for others wanting to explore HOW...to do this in their neighborhood...I would recommend Toby Hemenway's book: "Gaia's Garden" second edition. Worth every single penny!
https://www.amazon.com/Gaias-Garden-Guide-Home-Scale-Permaculture/dp/1603580298/ref=sr_1_1?ie=UTF8&qid=1530550466&sr=8-1&keywords=gaias+garden
---