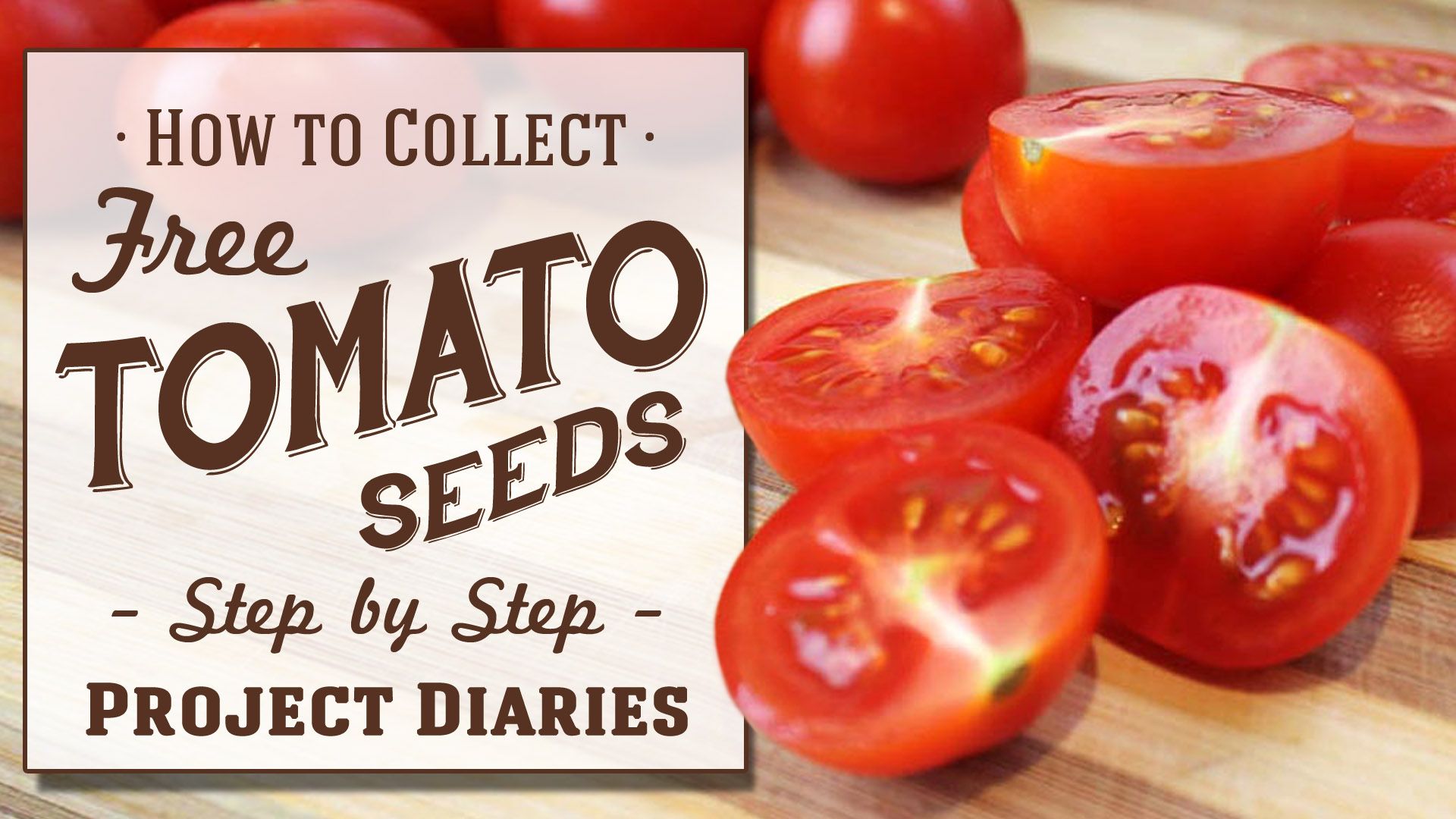 Today's Project Diary Video I will be showing you a quick and simple way to harvest FREE Tomatoes Seeds. You can collect seeds from shop brought Tomatoes or if you're out for lunch and you've spotted a delicious Tomato in your salad it's very easy to discreetly collect the seeds at the table. :)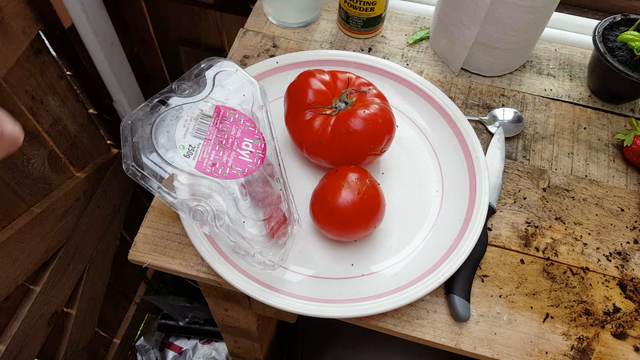 From beginners to expert gardeners, Tomatoes are one of the most popular to grow annually because they are one of the easiest and most fruitful crops you can grow from seed. You can use exactly the same technique to harvest the seeds from any variety of Tomatoes.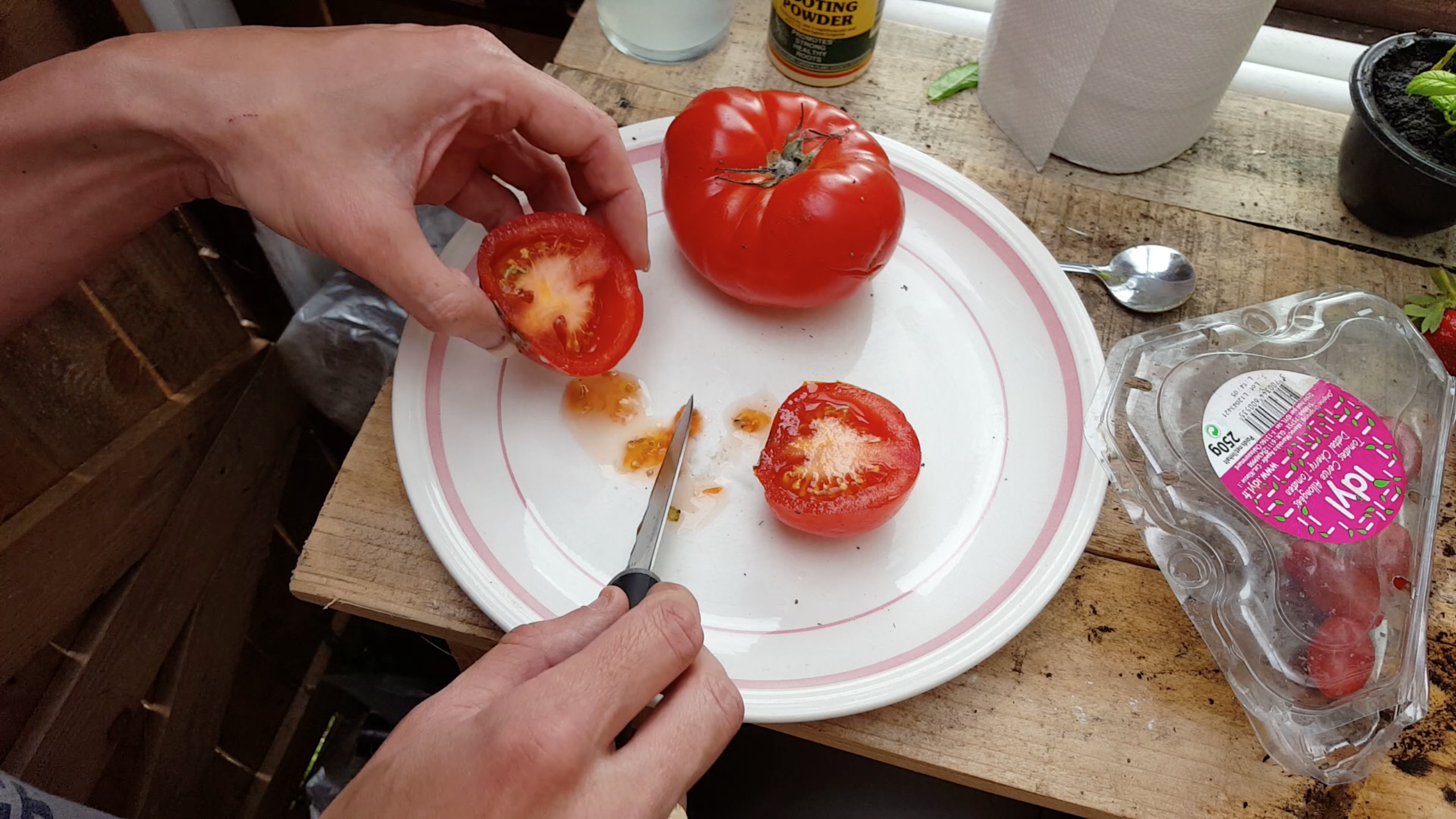 No fancy equipment is needed. All you'll need is a sharp Knife, A Teaspoon, Some Kitchen Paper, A Plate and a Tomato of your favourite variety. I will show you a step-by-step how to guide in the video link provided at the bottom of this post.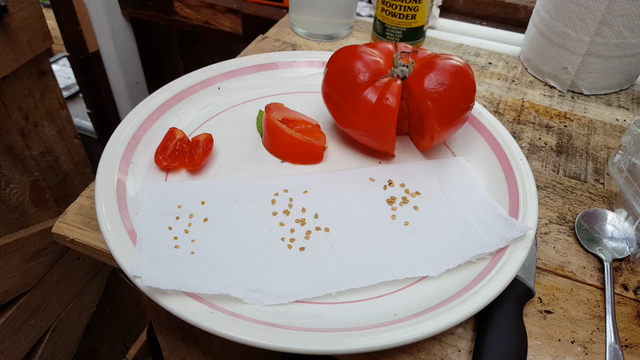 Once you have harvested your free seeds it's a good idea to store them in separate seed packets as all Tomato variety seeds look identical, despite being from a tiny Cherry Tomato, regular sized Tomatoes or the larger Beef Tomatoes.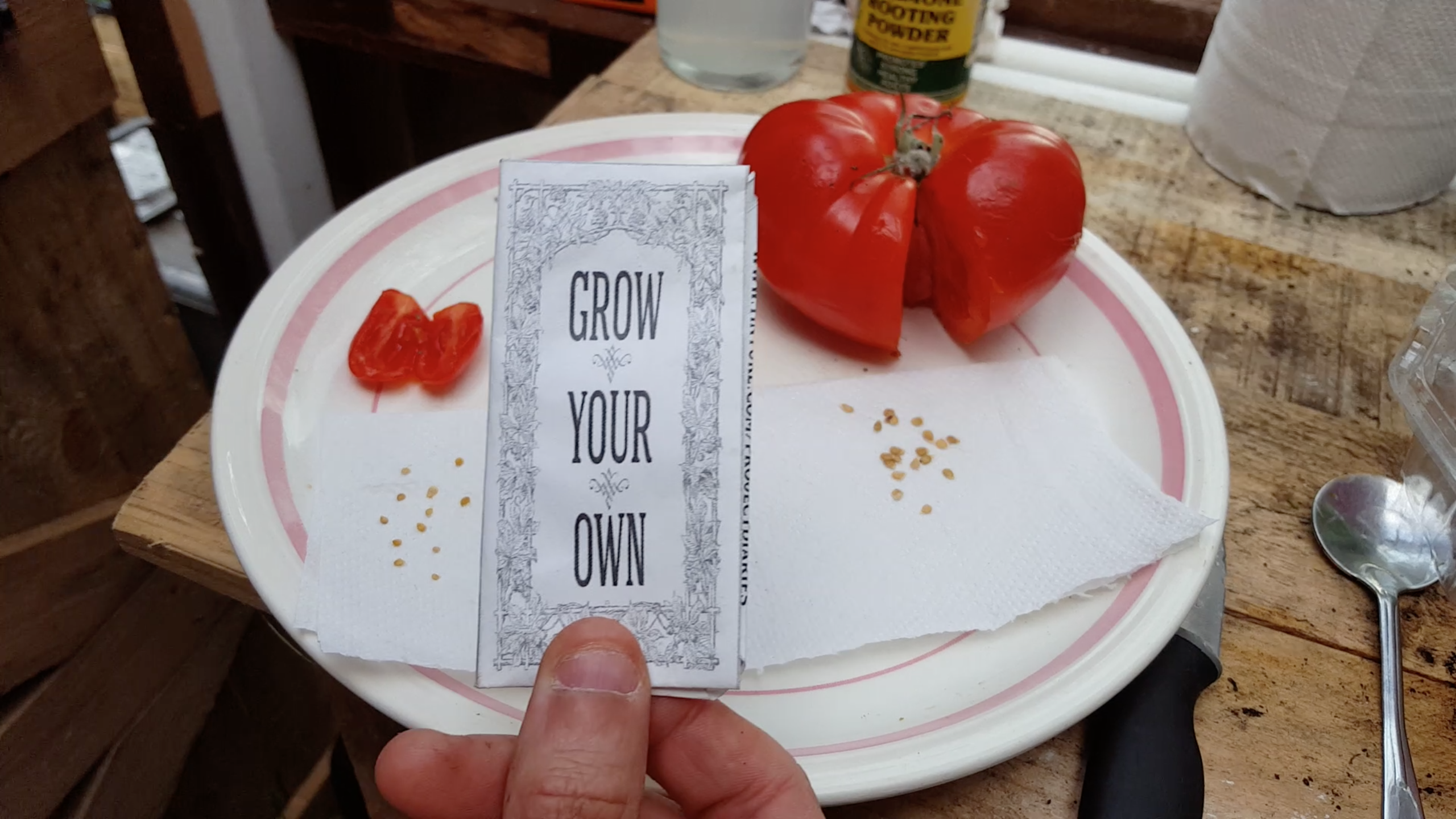 If you are interested in making your own Homemade Free Seed packets here is a link to my tutorial. No glue or scissors needed and they're all made from junk mail https://steemit.com/gardening/@projectdiaries/how-to-make-free-seed-packets-no-scissors-or-glue-needed
Please feel free to resteem this and upvote if you found it helpful.
★ IF YOU HAVE TRIED THIS OR ANY OTHER PROJECT DIARIES VIDEO AT HOME I'D LOVE TO SEE PHOTOS OF YOUR PROGRESS VIA MY FACEBOOK GARDENING GROUP: https://www.facebook.com/groups/projectdiariesHQ/
I'm hoping to make more Project Diaries Videos in the Future so please help me by Upvoting this Post, Sharing this Video link, Subscribe and clicking the thumbs up button via Youtube.
Please Subscribe/Share/Follow/Like
YouTube Channel: https://www.youtube.com/projectdiariesHQ
Instagram: https://instagram.com/projectdiaries/
Facebook: https://www.facebook.com/ProjectDiaries/
Twitter: https://twitter.com/Project_Diaries
Pinterest: https://uk.pinterest.com/projectdiaries/
Paypal Donations: https://www.paypal.me/projectdiaries
Thanks for taking the time to read my Post.
ENJOY!!
Check out the video link below.