Vermiculture 101: Establishing A Worm Farm
Composting with worms will require utilization of several key process for optimum success. To start a worm bin there must be right kind of worms used to compost. The worms will require food as well as bedding for them to live and thrive in. Anything that rots is food for the worms and as for bedding, moisture is the key ingredient. Finally the bin needs to be stored in the proper conditions to ensure safe and happy worms.
Red wigglers unlike night crawlers, prefer staying near and on the surface to feast on organic matter, while night crawlers will burrow deep in the ground during their natural life cycle. This is why red worms are the worm of choice for composting. There are various websites where worms can be ordered online, but local bait shop or worm farm nearby might be a better alternative.
The worms will need more than just kitchen scraps to survive as they lack teeth and digestive enzymes of their own. To digest their food the worms will need not only the microorganisms of rotting soft organic matter, but grit sand and soil as well, which lodges in their gizzard. Utilizing the natural biosphere of fungi and bacteria that lives in the earth these worms will digest any organic matter.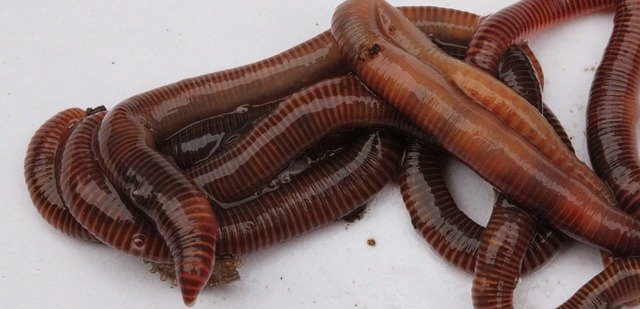 Source
Worms enjoy eating vegetable and fruit scraps, while being sure to avoid citrus peals, acidic fruits, animal product, and oils. Some foods they enjoy is corn meal, coffee grounds, crushed egg shells, used tea leaves, oatmeal and aged animal manure. Pasta and breads that are overly starchy can be used in moderation. The worms will also eats their bedding but it is important to supplement their diet with food wastes. As the colony grows in size, they will require a larger food supply.


Source
Bedding as well as food is required for the worms. The bedding needs to hold moisture and preferably be something that the worms can eat as well. Some examples include peat moss, shredded newspaper, ripped up card board, aged compost, yard waste, fall leaves, wood chips or shavings, straw and hay, coconut coir, composted or aged manure, paper towels or napkins that do not have cleaning chemicals or grease. It is best to utilize a large variety of materials for their diet and bedding and to keep it moist. Creating layers of different materials, and covering the top of the materials with cardboard or moist newspaper will help to maintain moisture.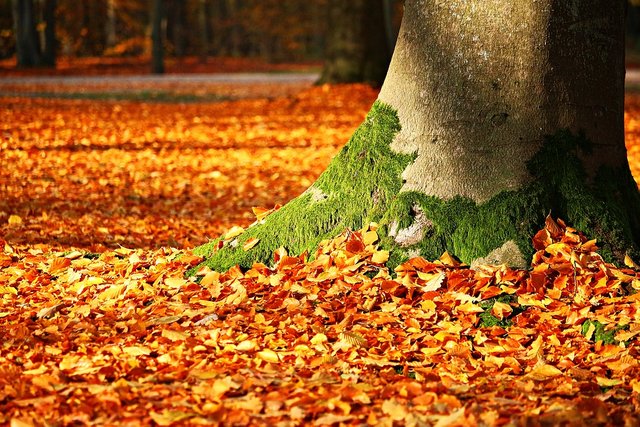 Source
If their environment and food supply is in proper conditions, the worms population should double within 90 days. The worms are hermaphroditic but it requires two worms to reproduce. They will create cocoons that have many eggs and each egg that produce several baby worms. The worms will automatically self-regulate their population as their numbers increase. This will mean you can split the colony to either seed new bins, or populate your garden with worms.
It is important to store the worm bin in a warm and safe environment. If it is not sealed tightly, scavengers and rodents will be attracted to the food waste inside the bin. The worms require an environment that is above 40 degrees Fahrenheit but below 85 degrees. The bin could be buried in the ground to ensure proper conditions, on a shaded porch, or inside a shed or garage. The bin could even be stored in the kitchen cabinet as if maintained properly it should not create any odors.
Following these steps, a happy and healthy worm farm at any scale can be maintained to produce valuable casting and worm tea. The garden loves these additions to its soil as well as most any houseplant. With the right ingredients, dedication, and love, a worm farm is a great project for any family to learn about nature and the food cycle. Helping to save the landfill from overfilling, practicing vermiculture, everyone could help reduce and recycle their waste; making small changes in a permaculture journey. Growing together, building bonds, making improvements one step at a time with nature as a guide, all for a better tomorrow.