First Day of Summer in My Garden Shire
I'm celebrating the first day of Summer in my Garden Shire! It is turning out great and the most fun is sharing the produce with friends, family and neighbors.
Comparing February 24, 2018 to June 22, 2018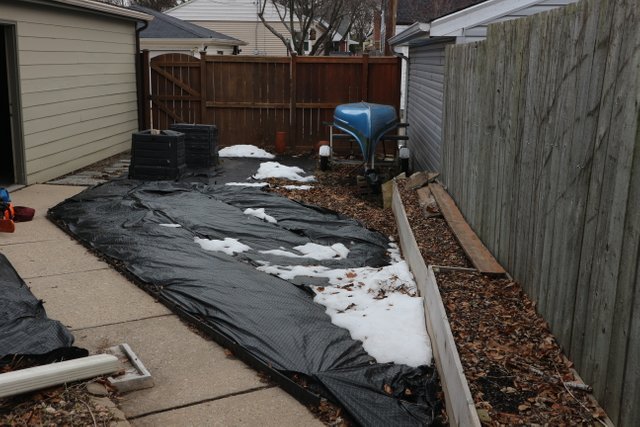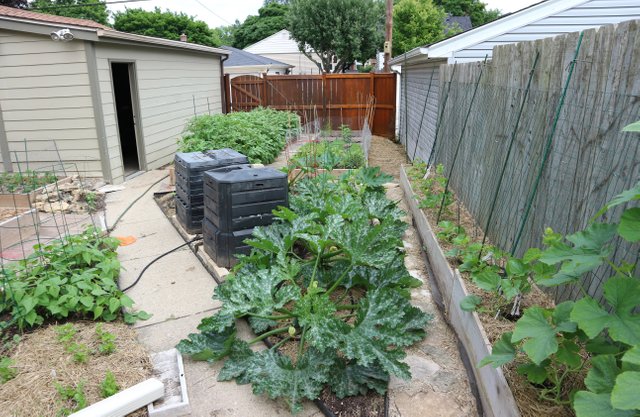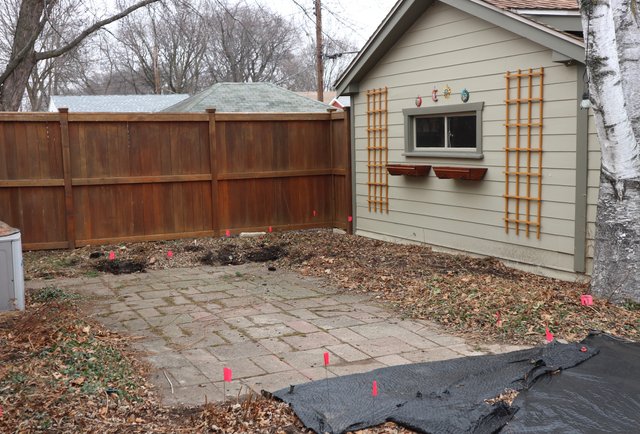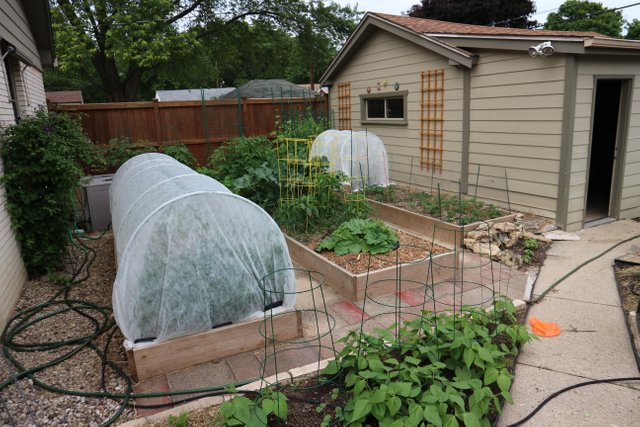 I have to thank my best friend Jim again for helping me make this garden dream a reality. He showed me how to cut wood in the process of leading the construction effort. I love putzing in the garden: weeding, tying vines, nurturing, bug hunting, trimming, guiding, fertilizing, staking, harvesting — always something to do. And of course, just walking around, looking at the plants and watching them grow is relaxing. The hoop tunnels have made all the difference this year. And also I'm doing a better job of managing the flea beetles that used to swarm around the compost bins and suck the life out of my plants. Not this year! Maybe they'll make an appearance after the next stretch of hot weather, but so far, very few flea beetles. I've gotten tons of lettuce and multiple harvests of collards, chard, kale, mustard greens, spinach and parsley and the plants are still going strong under the hoop tunnels. This is my first serious attempt to grow strawberries and the patch was doing great. I was monitoring it closely and munching on strawberries everyday. Then we had a stretch of really wet weather and I let my guard down and bugs and mildew attacked. Darn it! I'll keep a better eye on them next year and will definitely do some strawberry renovation once they are done fruiting.