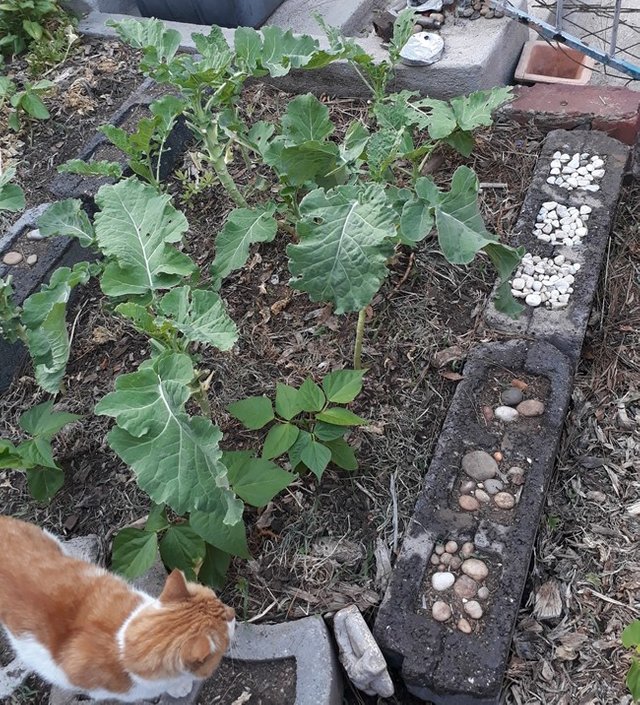 Kale has already been picked a couple of times and that's Tom photobombing
It has been extremely hot and dry this spring but I sowed seeds anyway, I just have to make sure that I water the garden daily and so far, the results have been encouraging: I have eelworm in the soil which is poor and sandy. These nematodes are most active when temperatures are above 28 degrees Celsius and the tell-tale signs of the root damage they cause is plants that wilt easily and don't thrive but so far, the seedlings are doing well even though the temperatures have been in the 30s for weeks.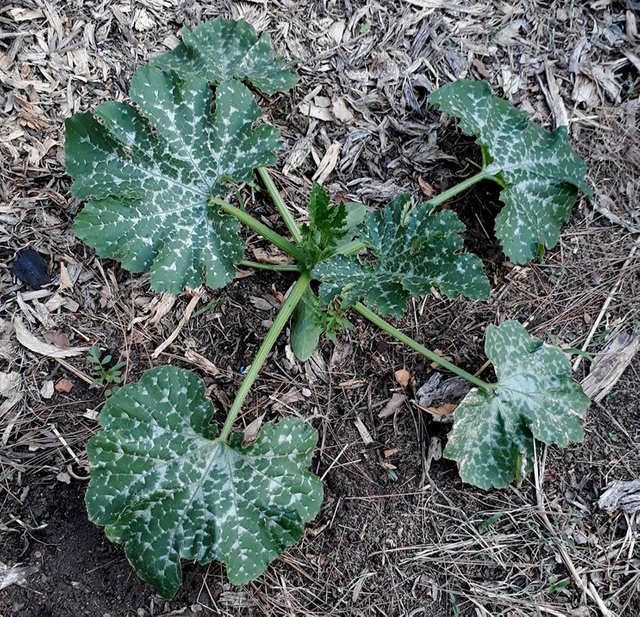 Last time I grew zucchini, they always wilted at midday but so far, these are doing well.
Beans and sweetcorn. Those are runner beans and they are growing too fast for the sweetcorn so I will probably need to make something for those tendrils to find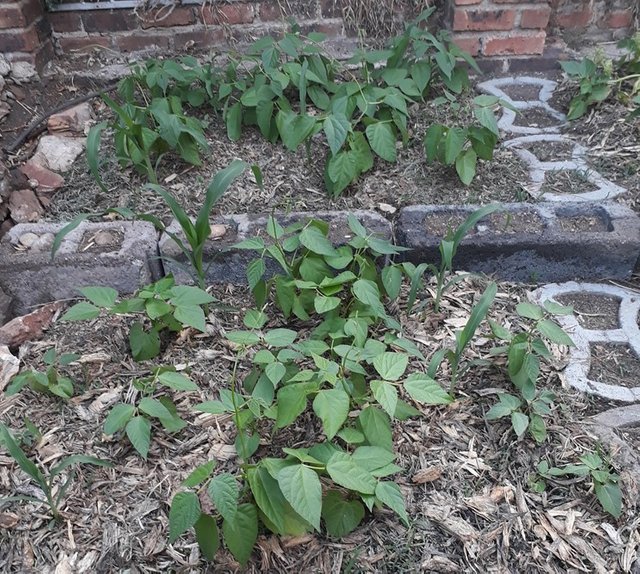 Im considering the improvement in the soil to be a direct result of the heavy composting and mulching of I did. I read that fungi in the soil control nematodes so I got to work using the composted remnants of the Ombu tree that I cut down in January. As a member of the Pokeweed family, it is more of a giant weed than a true woody tree so it composted really quickly. The massive roots also rotted, leaving big holes in the ground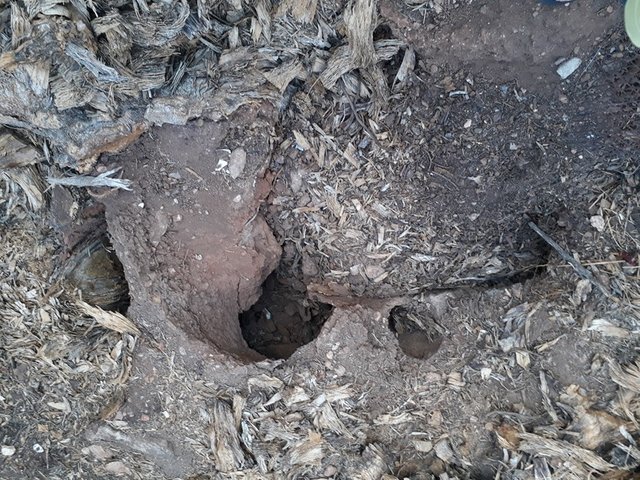 I planted so many beans this year for 3 reasons:
The soil is really poor and it will take a few years to build up nutrients but beans are nitrogen-fixers so they will tolerate such poor soil as a pioneer crop
The soil is also infested with beetle grubs, which like to bite plant roots and I read that they dislike legume root systems so hopefully the heavy bean cropping will reduce the numbers.
I love green beans
The spinach already bolted in the heat so I will make sure not to sow it as a spring crop again, only in winter. I think I only got 2 harvests from it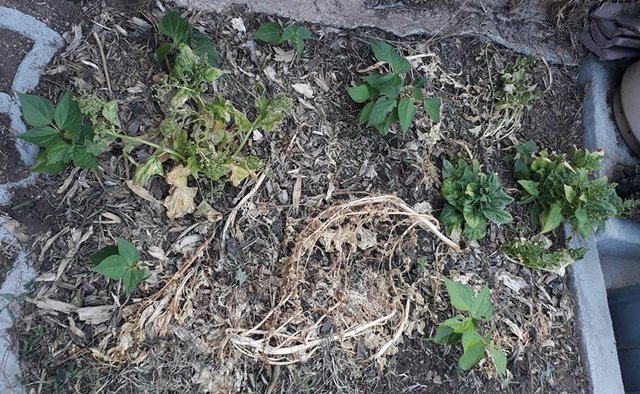 My indestructible iceberg roses got over their hard pruning and are blooming madly and finally starting to become bushes instead of weird spindly neglect survivors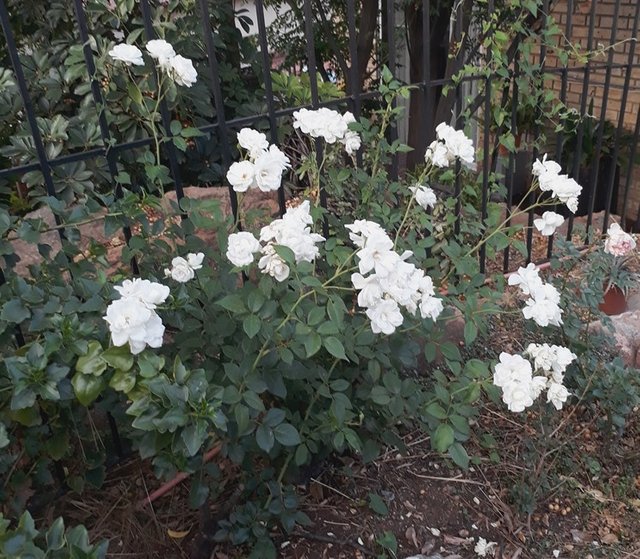 Finally, some of the things I found while sieving the vegetable soil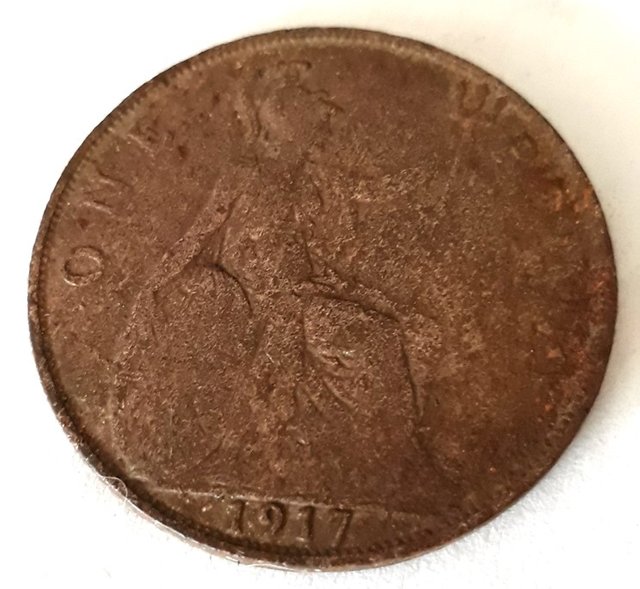 A 102-year-old English Penny, from the days when this was an English colony and later, part of the commonwealth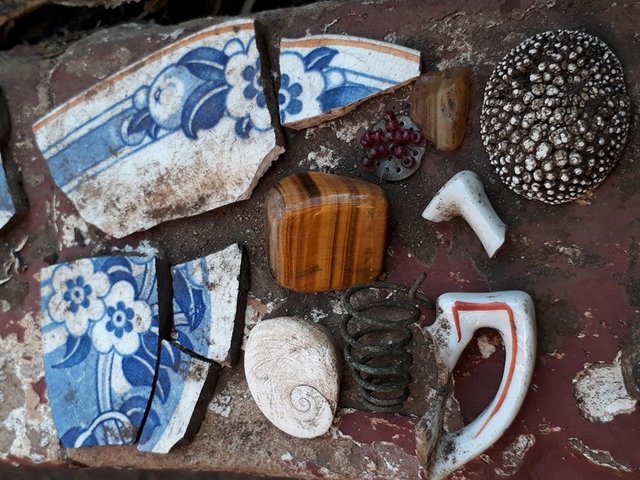 Odds and ends that find their way into the soil. There was also an assortment of rusty objects and bullet shells, mainly .22 and various other coins and old glass bottles, mainly medicine bottles and all sorts of broken pieces
Posted as part of @simplymikes October garden challenge