Inspiration for Starting a Basil Garden and Basil Growing Tips ~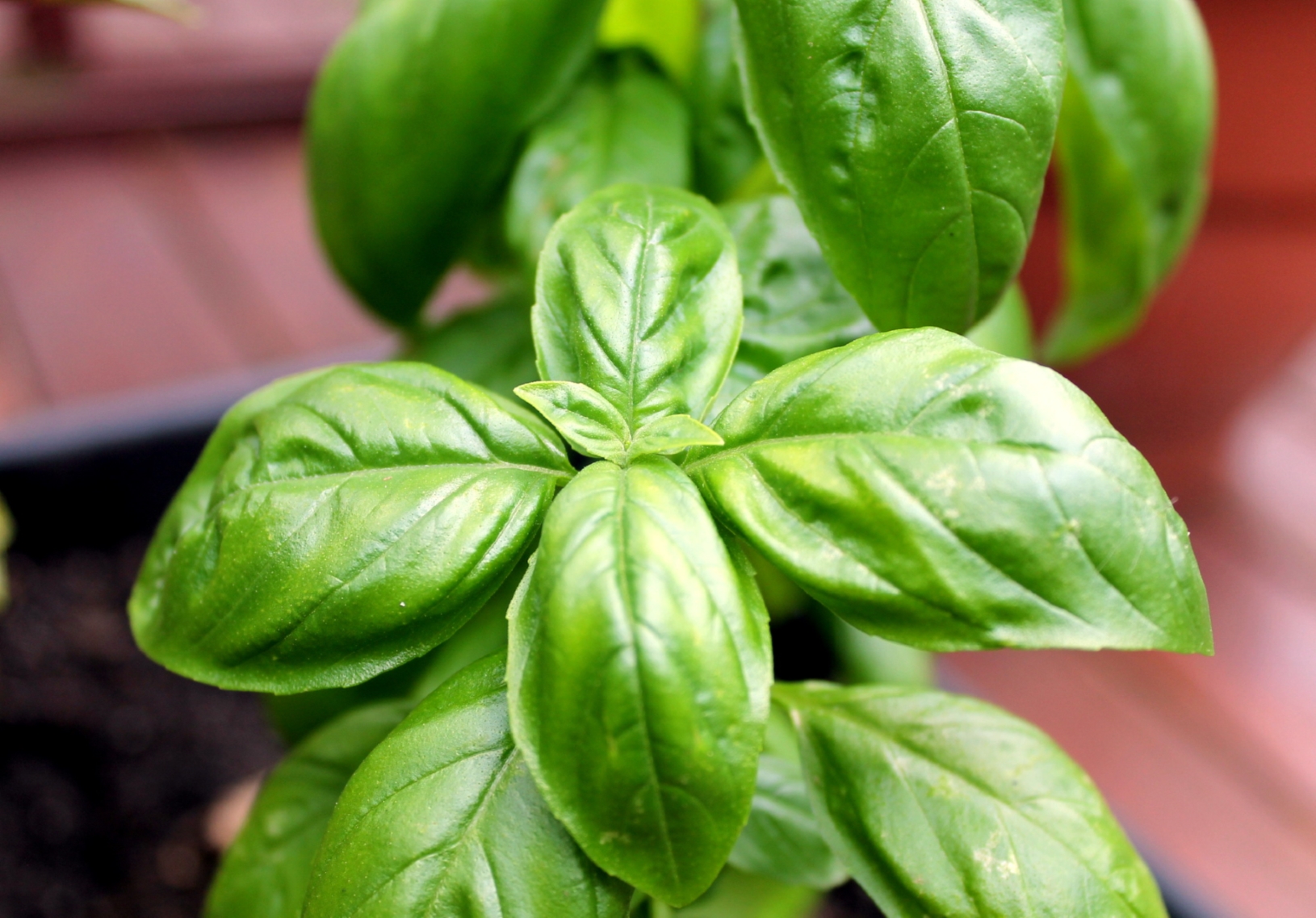 Basil is an easy herb to grow and care for. But if you're like me, you need some instructions for growing plants and keeping them alive.
Basil is one of my favorite herbs to grow and cook with. I love its pungent aroma - sort of lemony with a hint of pepper. And the flavor is great, too. Add a few sprigs of basil in a salad or pasta dish, and it will make it taste fresher and liven it up.
Basil Varieties
Genovese: A type of sweet basil, most often used in pesto, but you can use any basil: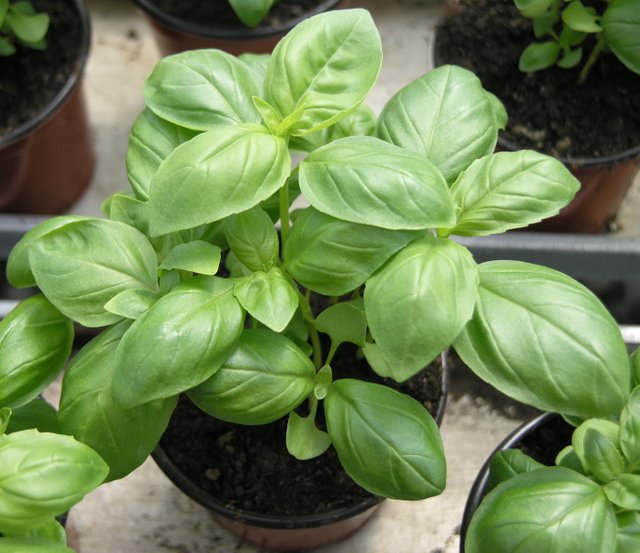 Fine Nano: This basil plant grows in a round shape and has small leaves
Lettuce Leaf Basil: Known for its large, curly, green leaves, this sweet basil is milder than other sweet basils: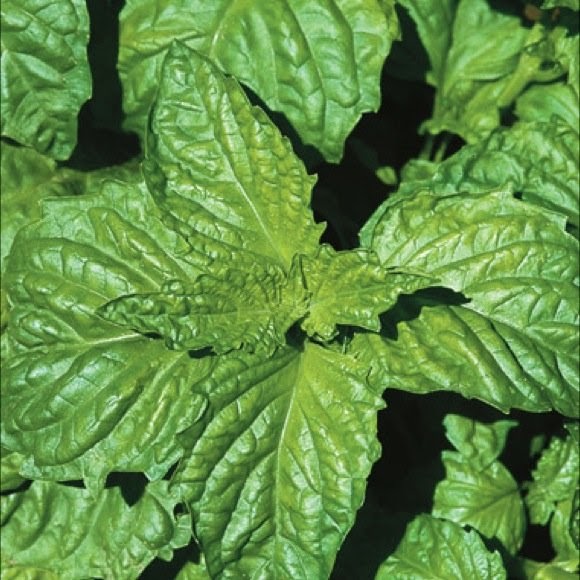 Toscano: An Italian heirloom basil, the flavor is more subtle than Genovese.
Classico: A sweet basil used in sauces, pesto & about everything else you could use basil for!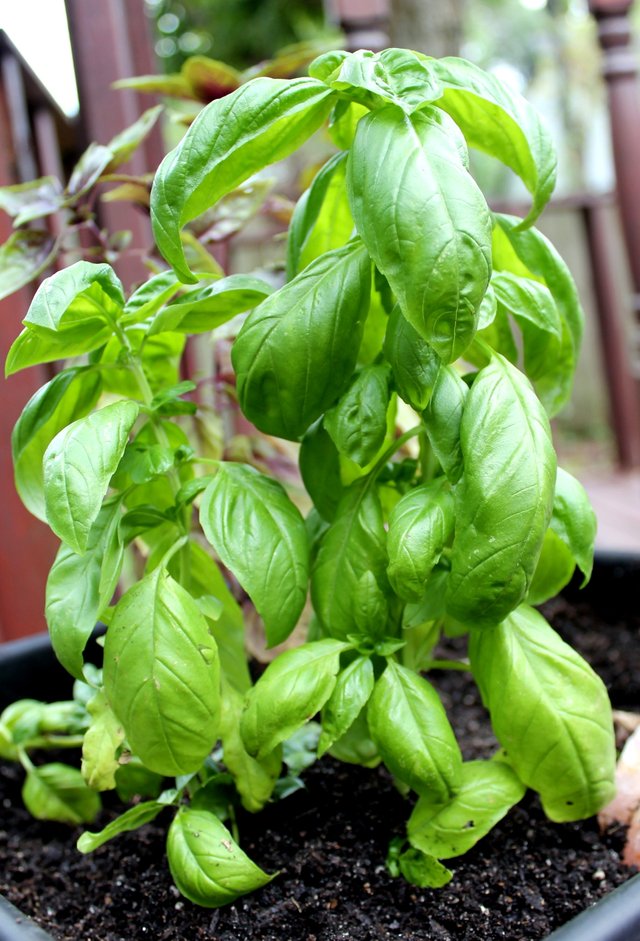 Sweet Dani: A citrus basil, with a strong lemon scent
Dark Opal: A purple, sweet basil, that tastes like other sweet basils but can be used to add a nice color to recipes: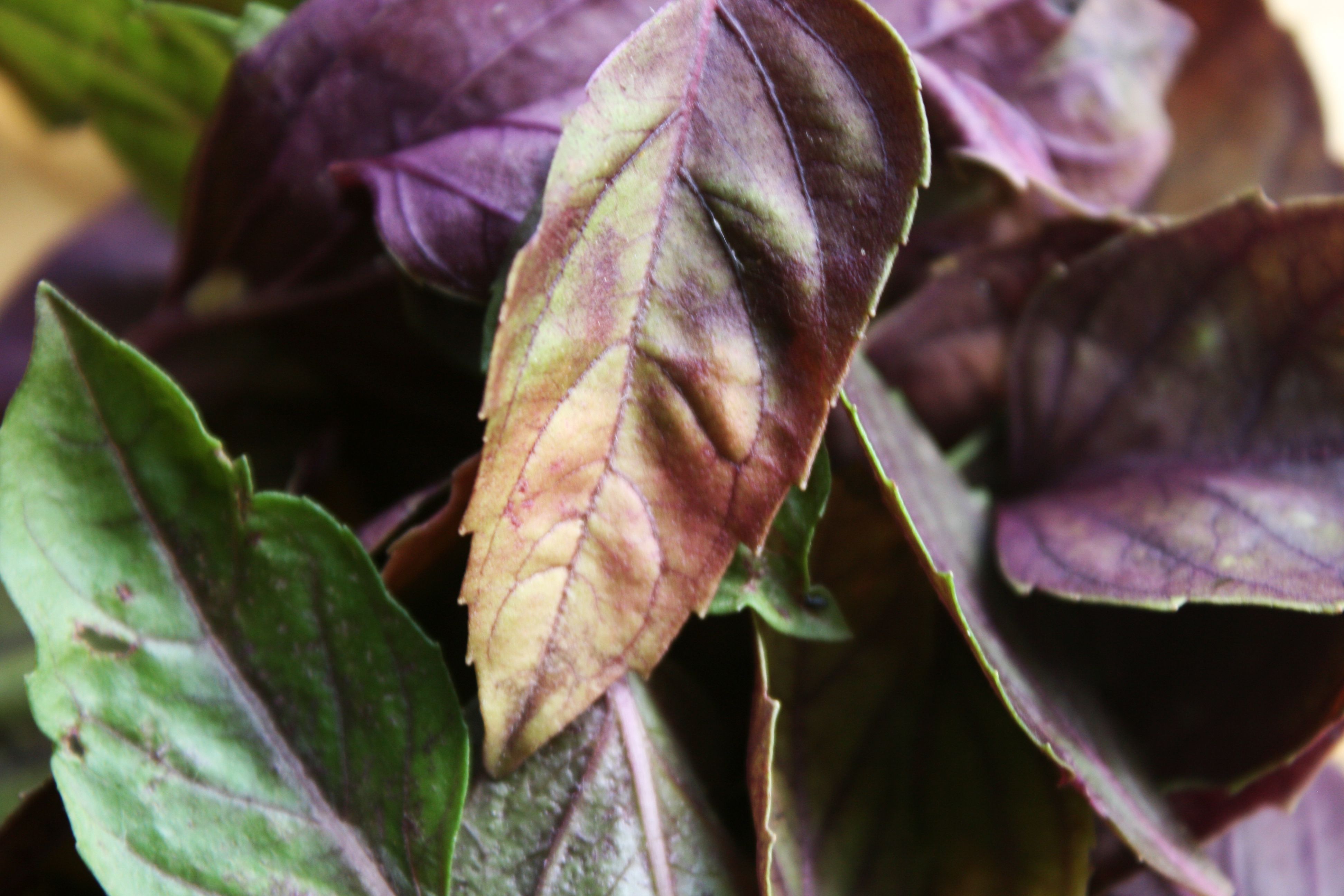 Holy Basil: Edible but also used for stress relief and boosting the immune system in Ayurvedic medicine: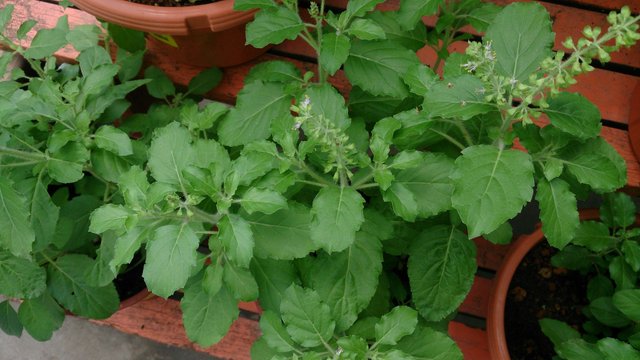 Spicy Globe Basil: A sweet basil that grows in the shape of a small shrub with small leaves: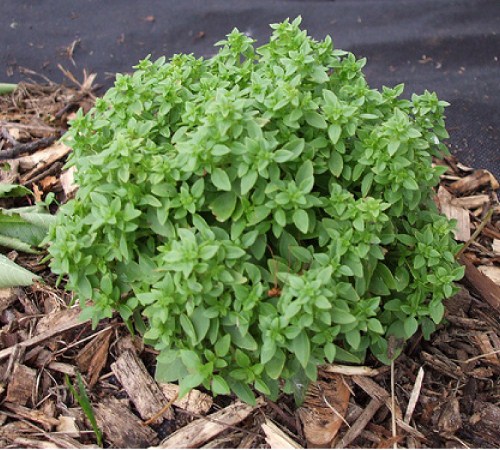 Thai Sweet Basil: Has a spicy licorice flavor, and is used in many Asian dishes like Thai basil chicken and spicy sesame noodles: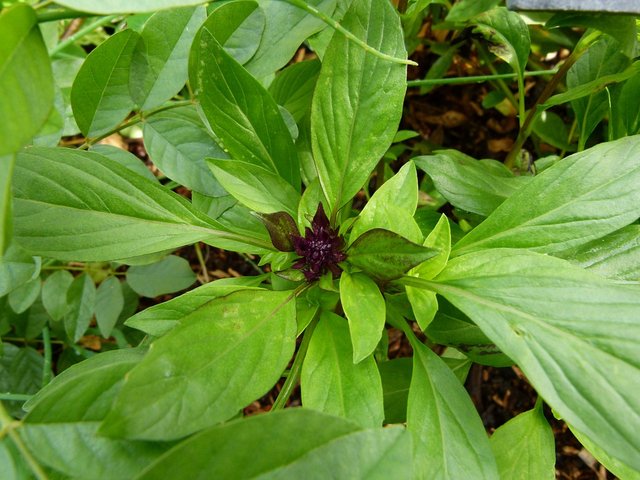 Two basil varieties I'm growing right now are purple basil and Italian large leaf basil:
Instead of growing them from seed, I bought them ready to be transplanted - my favorite way to grow plants!! I have grown basil from seed before but I'm impatient and love knowing I don't have to worry that my seeds may not take or the young plant may die. That's no fun ;(
Purple basils are by far my favorite type to grow.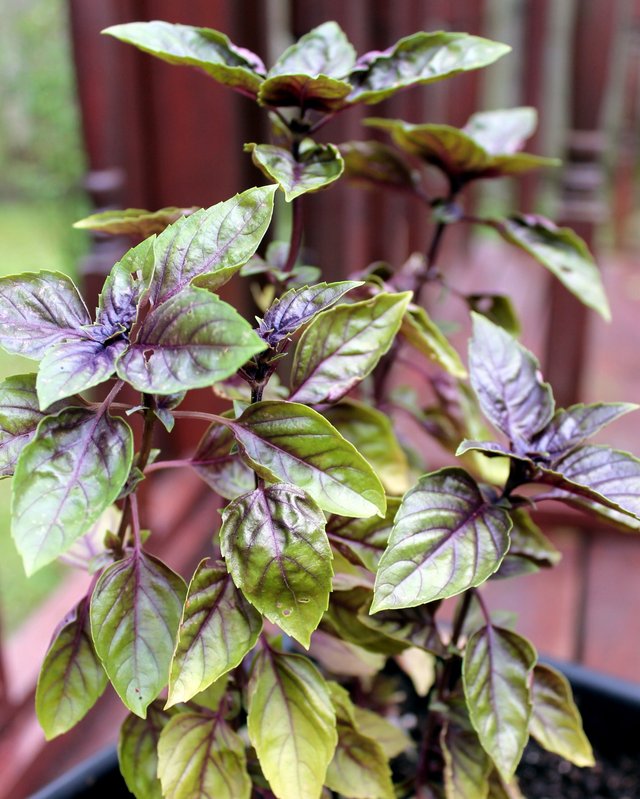 I just love the beautiful purple color, mixed with the vibrant lime green.
Growing Basil Outdoors
Sunlight: Basil needs at least 6 hours of sun each day to thrive
Spacing: Each plant should be spaced 12-18" apart
Planting depth: container deep
Moisture: Basil likes to stay moist
Temperature: Bail likes to stay warm (above 50 degrees F)
Basil Companion Plants
. . . . . . . .
Some images were taken by me. All others were from these sources: 1, 2, 3, 4