Mini Greenhouses from Recycled Windows.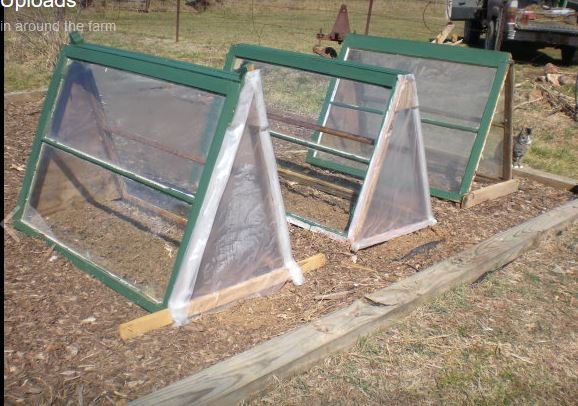 My husband and I moved to our family property after it had been left abandoned for about a year. The garden area was completely over grown. In and effort to start reclaiming the garden we started small. We had so many other things to tame and also get settled in.
My husband had stored this reclaimed window from a V.A. hospital for about 15 year before we met. He happened to be working there during a remodel. They are about 2.5 tall and 4 foot wide. We thought it would be a great way to get some plants started early and to warm up the soil for other things.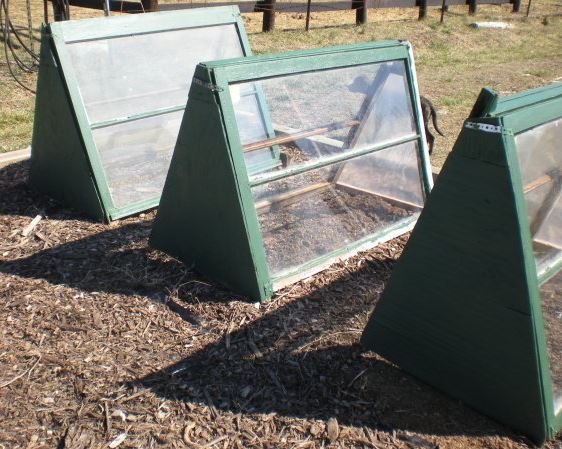 We just hinged the tops add a solid North side with a small removable vent at the top. Thought I had a picture of them removed, bummer I don't. The heavy plastic covering on the front that we were also able to open and close.
These windows served us well for several years for starting plants and protecting others. We also have a few more left and some we repurposed as windows for our chicken coop.
Yes, it was very much a pain to store these windows for that long of a period of time, and two moves! Was it worth it? You bet! I still have at least 3 more of these and one frame in storage.
As a side note I have to say that I was amazed that these windows were even in existence about 35 years ago in a hospital but the did.