Chandler Blueberry
I've always loved blueberries whether cooked into pancakes or muffins, mixed with Greek yogurt for breakfast, or just eating them by the handful. Lots of antioxidants, too. So last year I decided it was time to plant some blueberries of my own. And not just any blueberries - I wanted big tasty blueberries. So my search led me to a variety called Chandler.
Supposedly these bushes will produce berries the size of quarters - just what I'm looking for!
When I got these last spring they were dormant stalks about 12" high. I dug dawn about 2 feet to load good soil around the plants. They survived the winter and are looking healthy.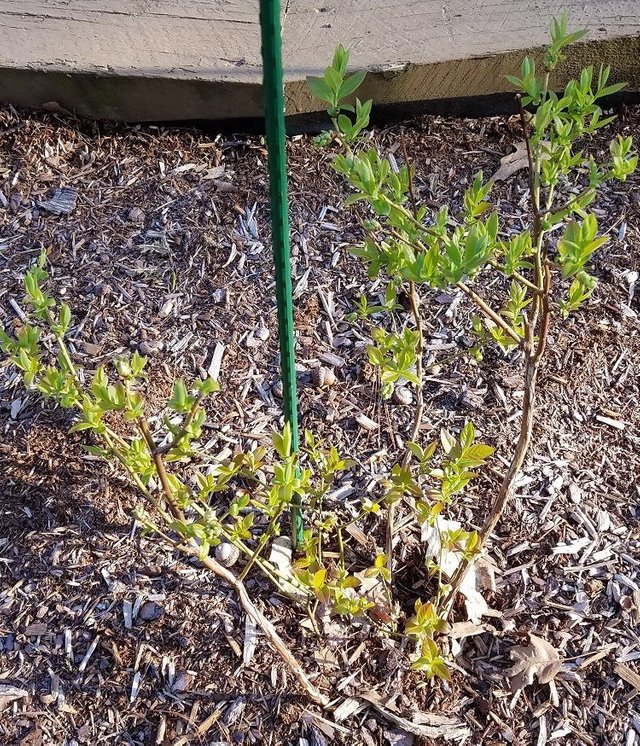 And there are quite a few blossoms although I don't really expect to get much of anything until the 3rd year. Patience is required if you want giant blueberries :)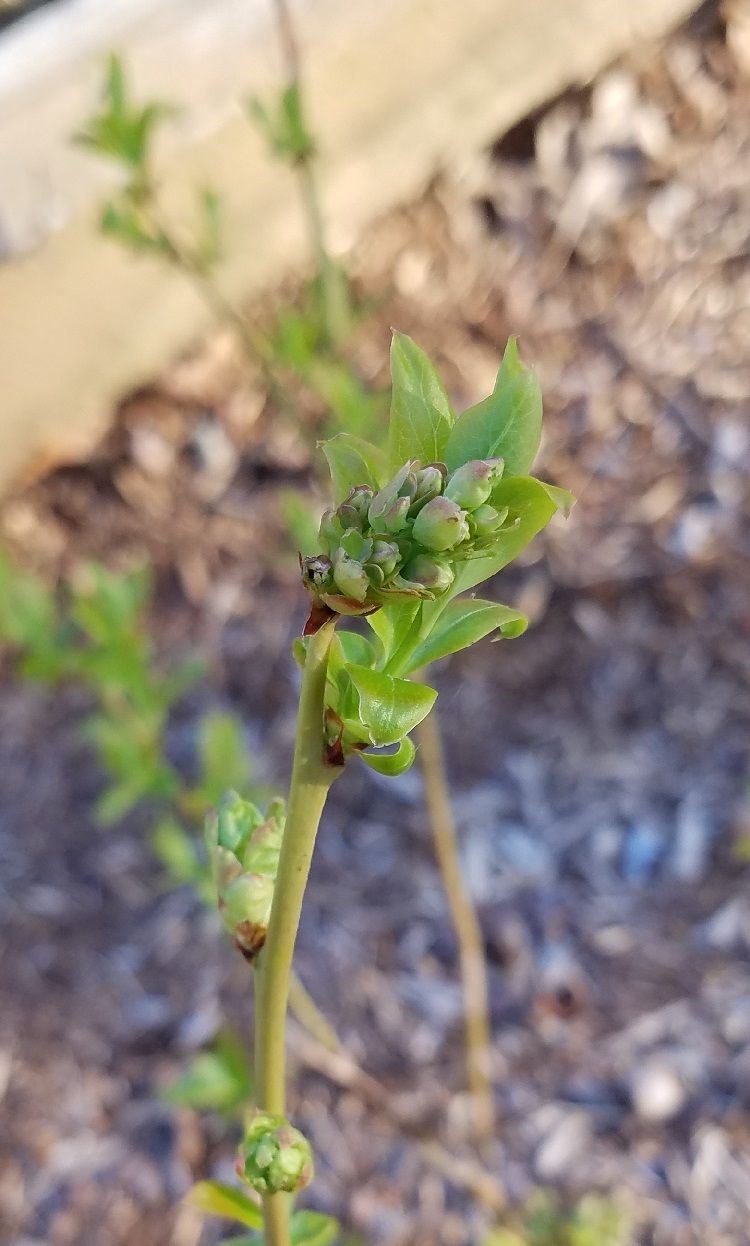 Next time I'll give a raspberry report and also an update on the raised vegetable bed - fencing is up!