Planting Day!
So it was finally time to put some vegetables in the ground. We did some head scratching as to the best way to arrange things and came up with what's in the picture. The bed is oriented roughly North/South so the sun is to the closest side of the bed in the picture. So we tried to put the vegetables that will grow the tallest in the back.
The rear has organic Heirloom Roma tomatoes. In front of those are a row of organic Romano beans. In front of those a (4) jalapeno peppers, and in the very front a couple of organic yellow squash and cucumbers.
The fencing isn't up yet but I'll be setting up the near side so I can open it for access as needed. So the other sides are fixed and I've planted some organic peas along each side where they'll be free to climb the fencing. I'll also be able to run a line from side-to-side if needed to support the beans, if needed.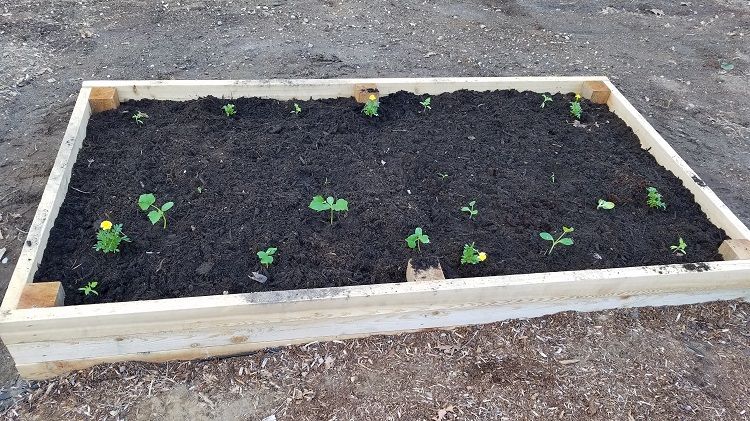 Next post will be on getting the fencing into place and then onto the 'Water Scarecrow'. And I'll have an update on the world's largest blueberries and also some good news on raspberries!
If you'd like to follow along, subscribe at https://steemit.com/@gsm1974