Get your nutrients on a small-scale place such as a window sill. Easily.
In reaction to #WINDOWFARMCHALLEGE, but also just because it is a time for next article, you will now see how easy&healthy it can be to plant your own veggies - even if you have such a minimalistic space as a window sill. We will focus on vegetables which can yield you the best outcomes with a minimal space.
Sprouts & Micro Vegetables
Sprouts and micro veggies are loaded with nutrients and they are so compact that you will not be able to eat them all, if you will fill up your window sill with them. It is a nonsense to write just another article about it, just a good search phrase in your favorite search engine will give you tons of content.
So just for a simple start.
Sprouts
Mung beans, sunflower seeds, pea, chick pea, radish, alfalfa, fenugreek, lentil, and broccoli.
All of these can be sprouted, you just need to check the sprouting time and when it is best to consume them.
During sprouting, your duty will be to wash them and change the water they sit it.
Sprouting is made in water.
Please refer to many internet sources available to get the perfect instructions for food of your choice.
And the start is pretty easy - you sometimes even do not need the seeds - just go to shop and buy organic sunflower, pea, chick pea, lentils... and they will serve well.
Micro Vegetables
When sprouts turn into plants, these are called seedlings, or also microvegetables if you think about them in coulinary perspective. Of course, now you need not only water, but also some quality soil.
How to start your Window Sill Garden
The easiest way is to get some seeds. You can find packages online, or you can go to your home&garden store to find some. Of course, you can also turn your sprouts into microveggies.
Pak Choi, Kale, Garden Cress, Mustard, Leaf Radish, Cabbage, Red Cabbage, Beetroot, Amaranth, Basil, Lettuce, Dill, ...
What you will need:
Internet to find out specific instructions for each seed
Seeds - easy and fast way, instead of playing with sprouts as you are gonna to plant many
Herb container with even borders for easy cutting - or just reuse plastic boxes from the store
Water Sprinkler
Optionally a plastic cover for greenhouse effect. Of course, you can also use glass, but it can be heavy and dangerous
Sprinkling Morale and a bit of patience.
Scissors for harvest :)
What you can get?
Nutrients
Weight loss
Fresh salad every day
Good habits
Go and try! Your first sprouts can be done as soon as in 48 hours! Microveggies can be ready in 10 days!
It is SO simple to start that I made one small just for this article. Get back to us soon to see the harvest ;)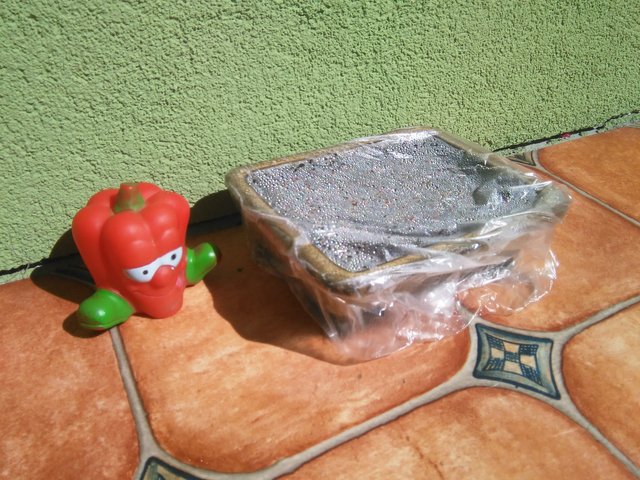 Enjoy gardening!