It's that time of year.....sit back and relax, crack open a Bud(weiser) because there are Buds Buds everywhere!!! (does anyone actually drink budweiser anymore?)
It's blooming time here in growing zone 6b and here is a bud on my tree peony. Tree peonies can be a little tricky, but mostly, just DO NOT cut them back in the spring or you won't have any flowers! If you need to prune, do it right after the blooms have faded. The tree peony is my first bloom in my garden.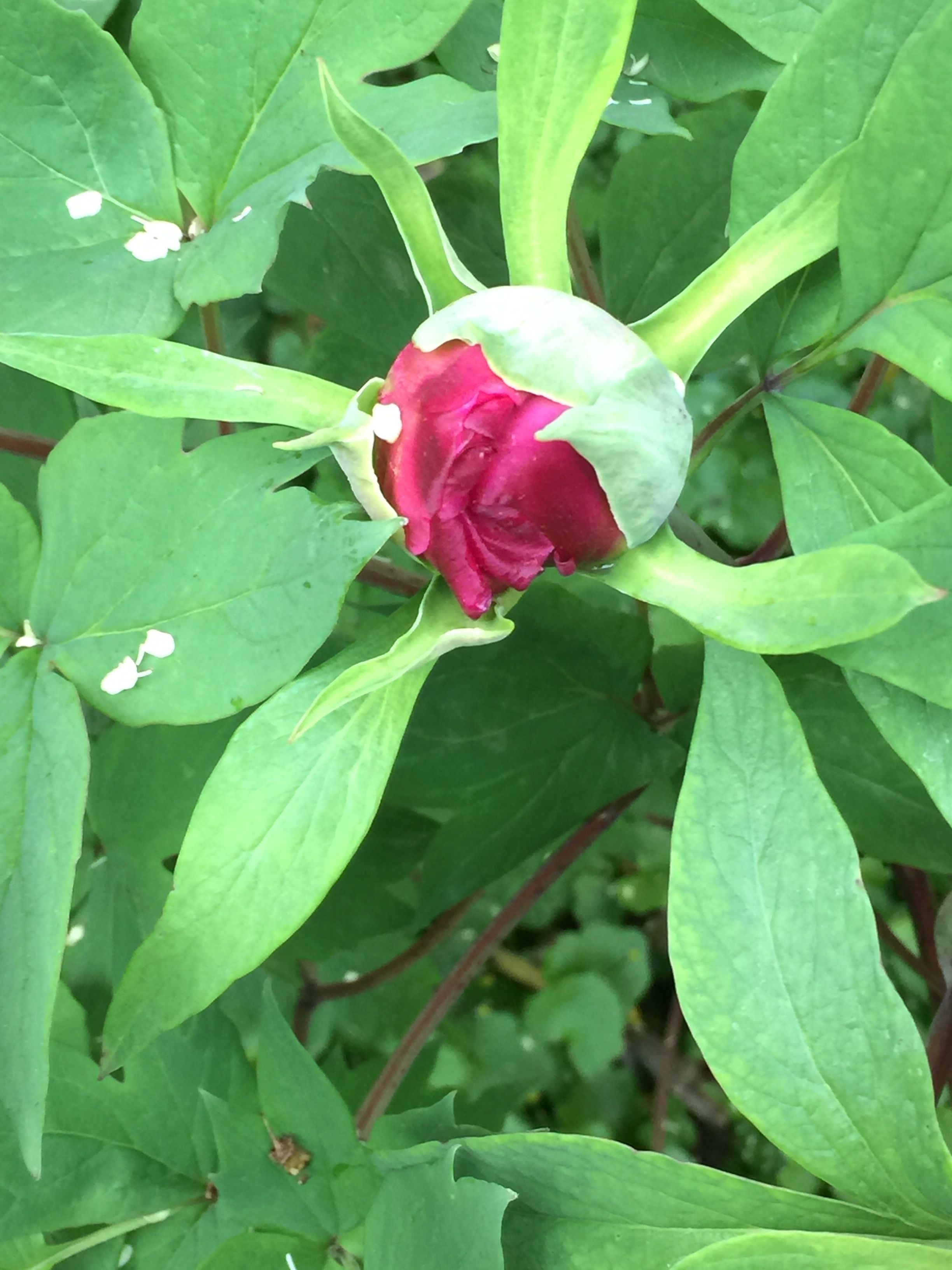 Only 3 flowers this year, but I love them!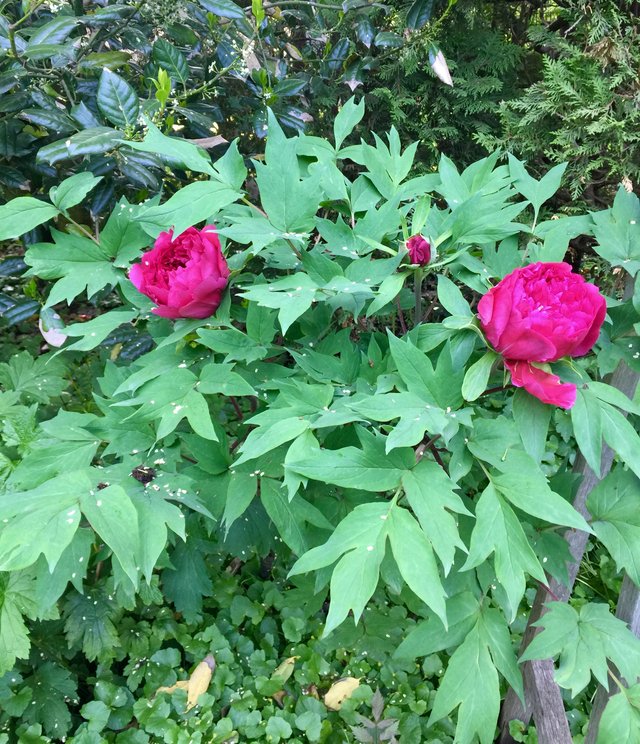 They are SO showy!!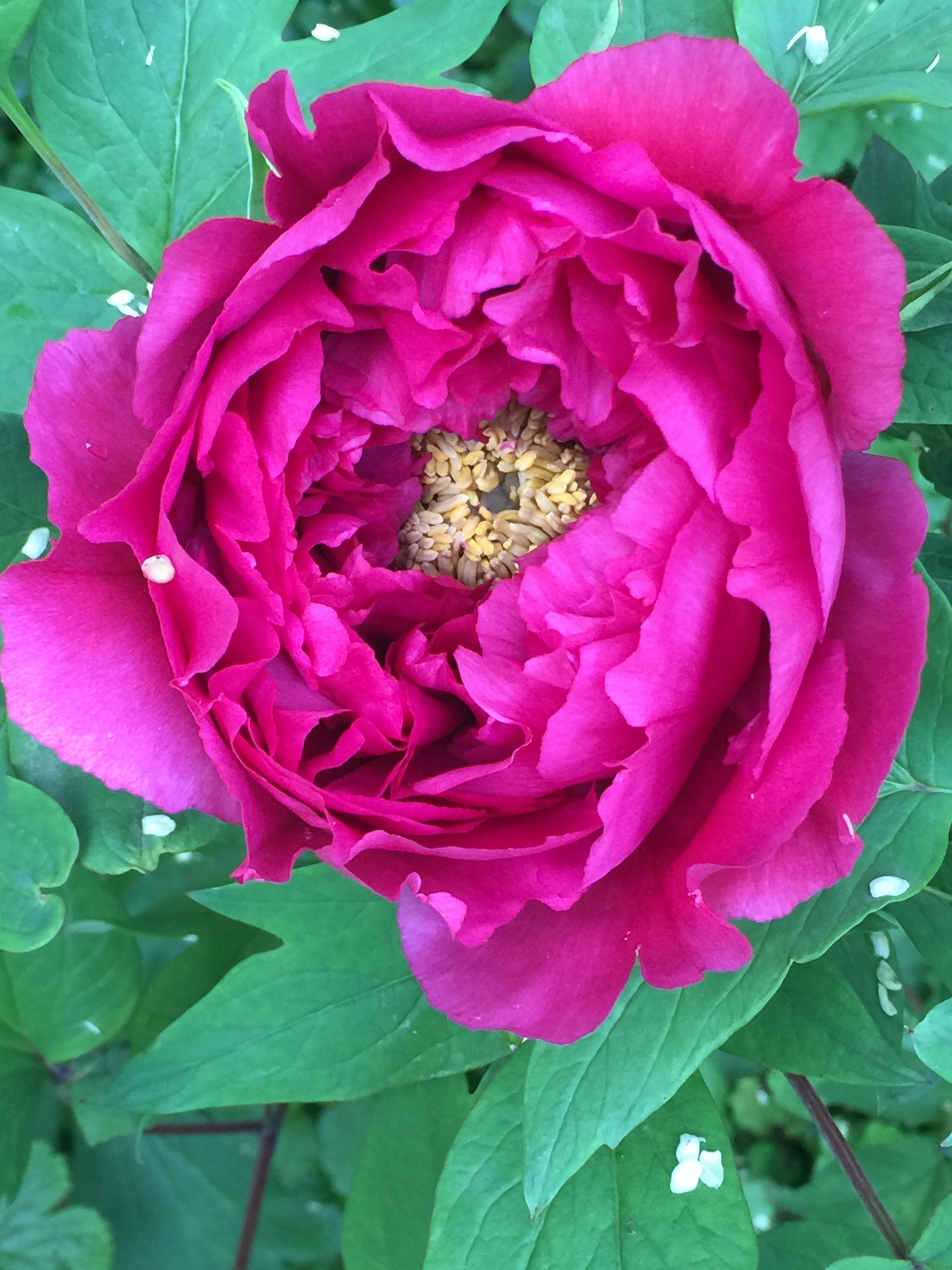 Here is a bud from my 'regular' peonies - a mix of dark and light pinks. They probably won't open until the end of May or early June.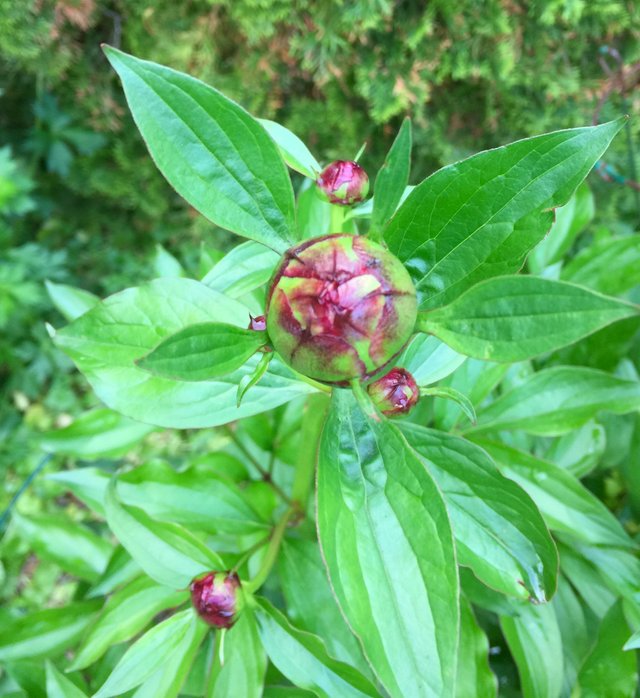 All of the buds, getting bigger everyday. Oh my, I see that you can see some stumps in the background here. I had to chop off a couple of 30 yr old arborvitaes - they basically popped out of their holes after the wet snow storms in March/April. I just haven't replaced them yet.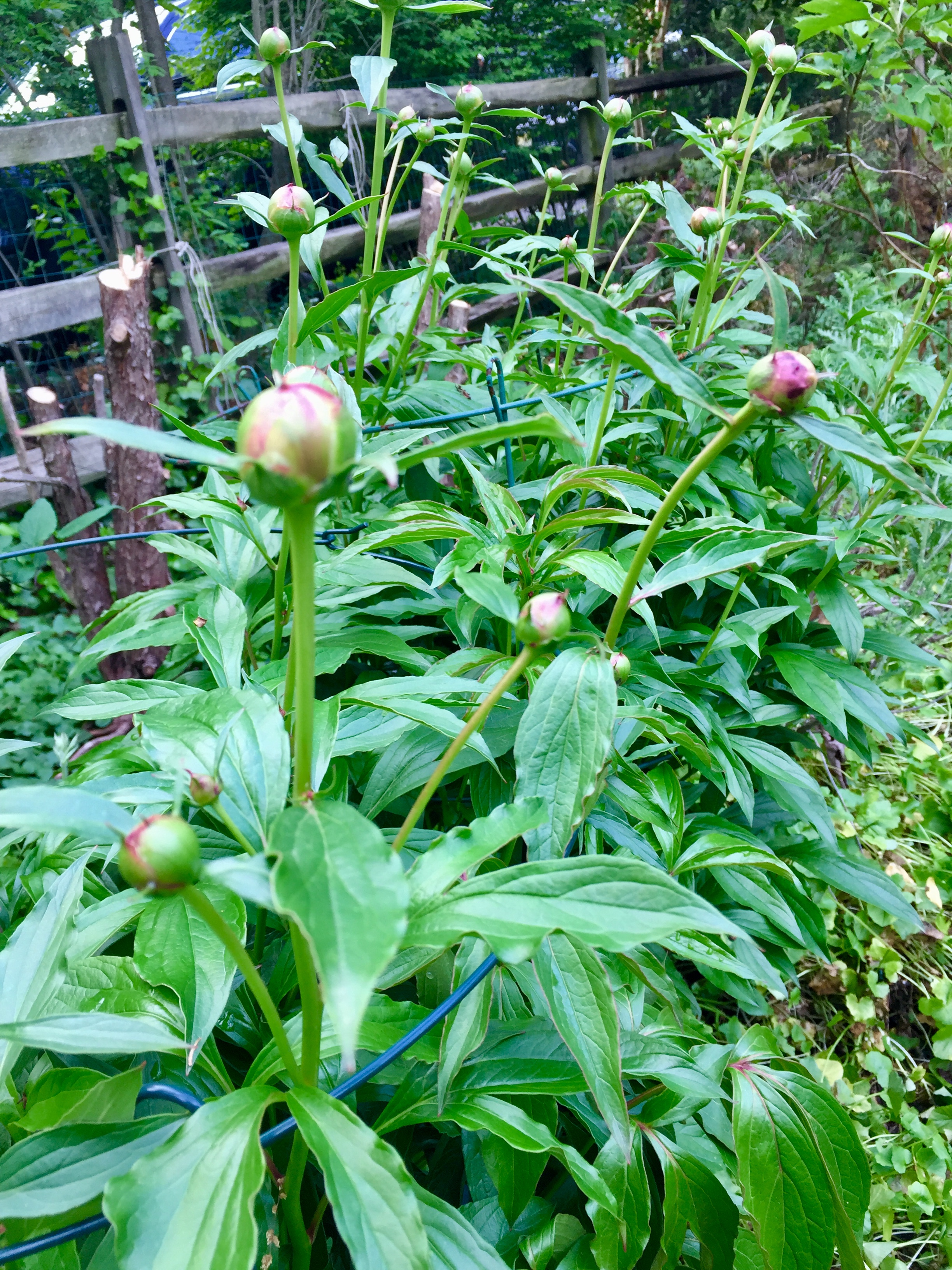 Here is a clematis bud. I think it will be the 4th year of this plant. Remember the saying about clematis...Sleep, Creep and Leap! First year, they grow slowly, 2nd year they creep up a bit, 3rd year the leap into huge vines!!!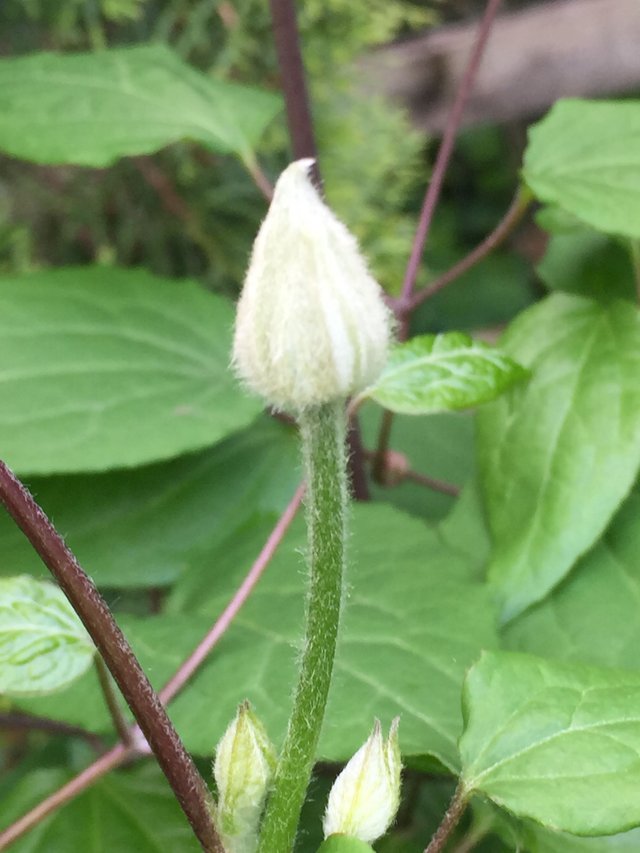 Rhododendron 'Roseum' I have a whole corner filled with these. They'll bloom in June and are always magnificent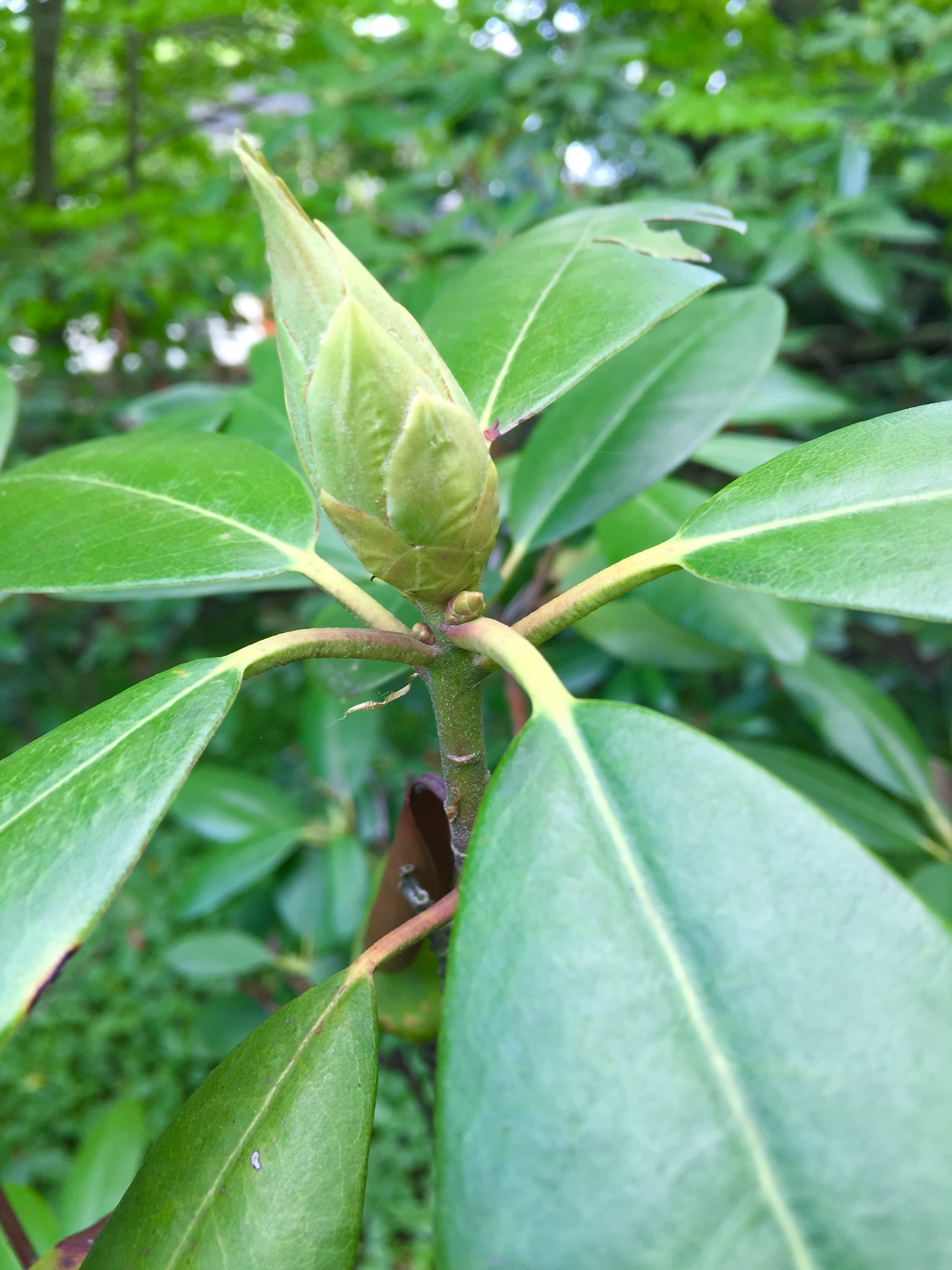 Hydrangea macrophylla This hydrangea blooms on old wood from the prior year. So make sure not to cut off the stalks in the fall or the early spring! My hydrangea will have a mix of blue and pink.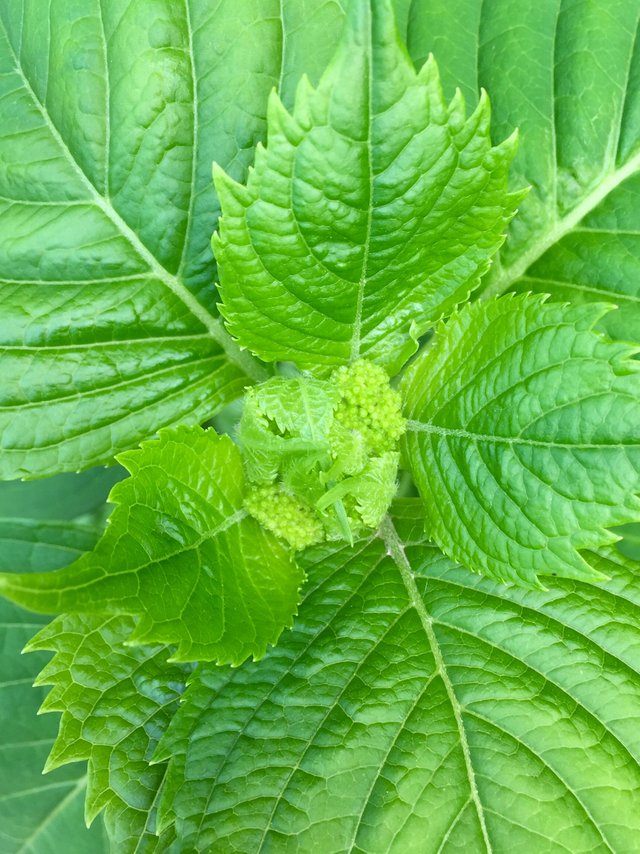 And lastly are the azaleas! Some are already blooming, but these double blooming 'carpet' azaleas have a few more days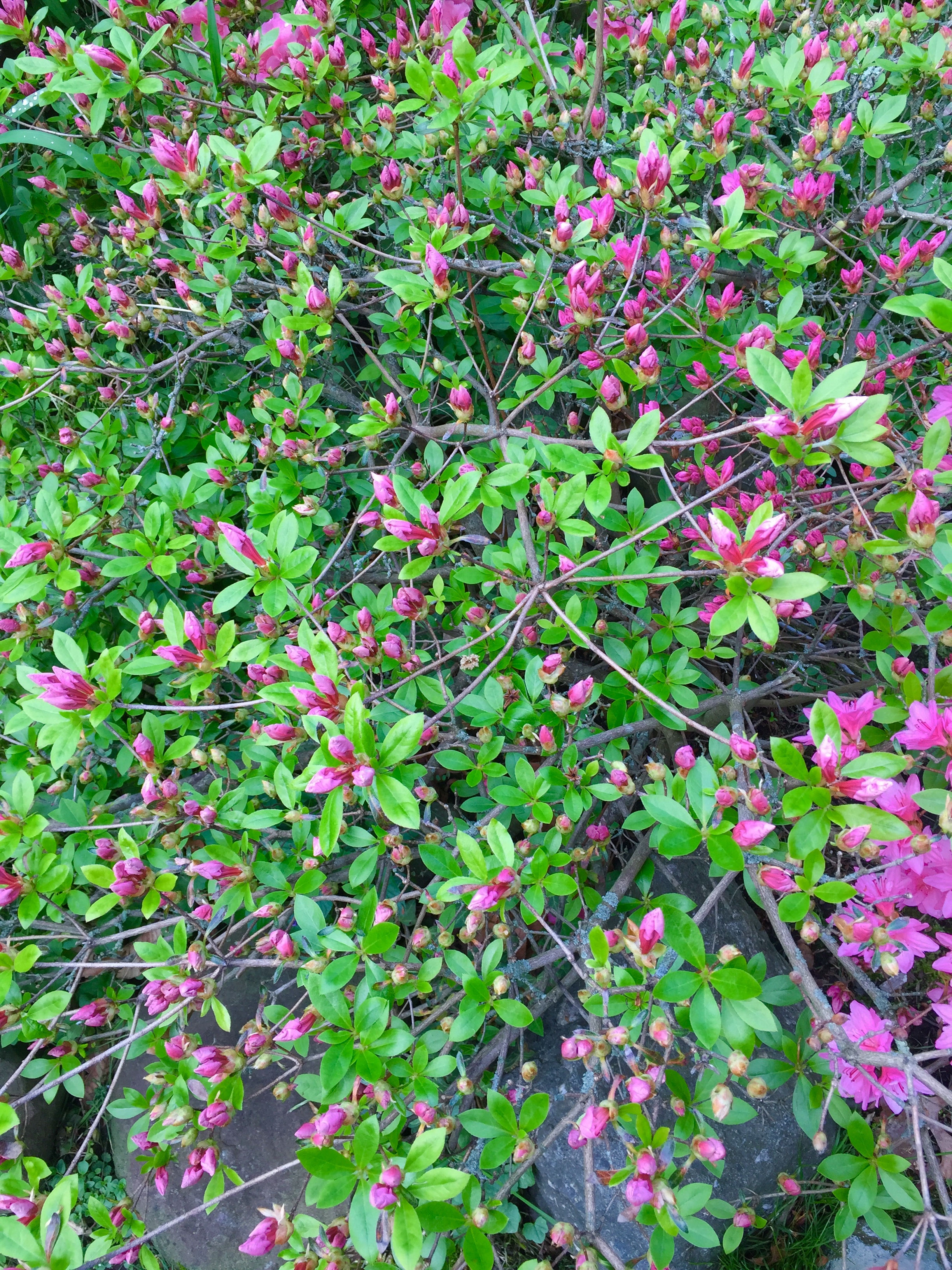 shown here with my little stream bridge. I ought to do an all season display of this view ;0)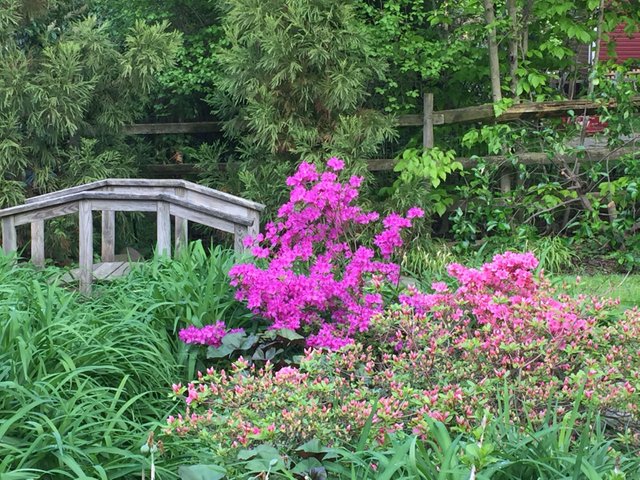 Enjoy SPRING everyone! This Bud's for you!!