Wow!! Tomato Season is Here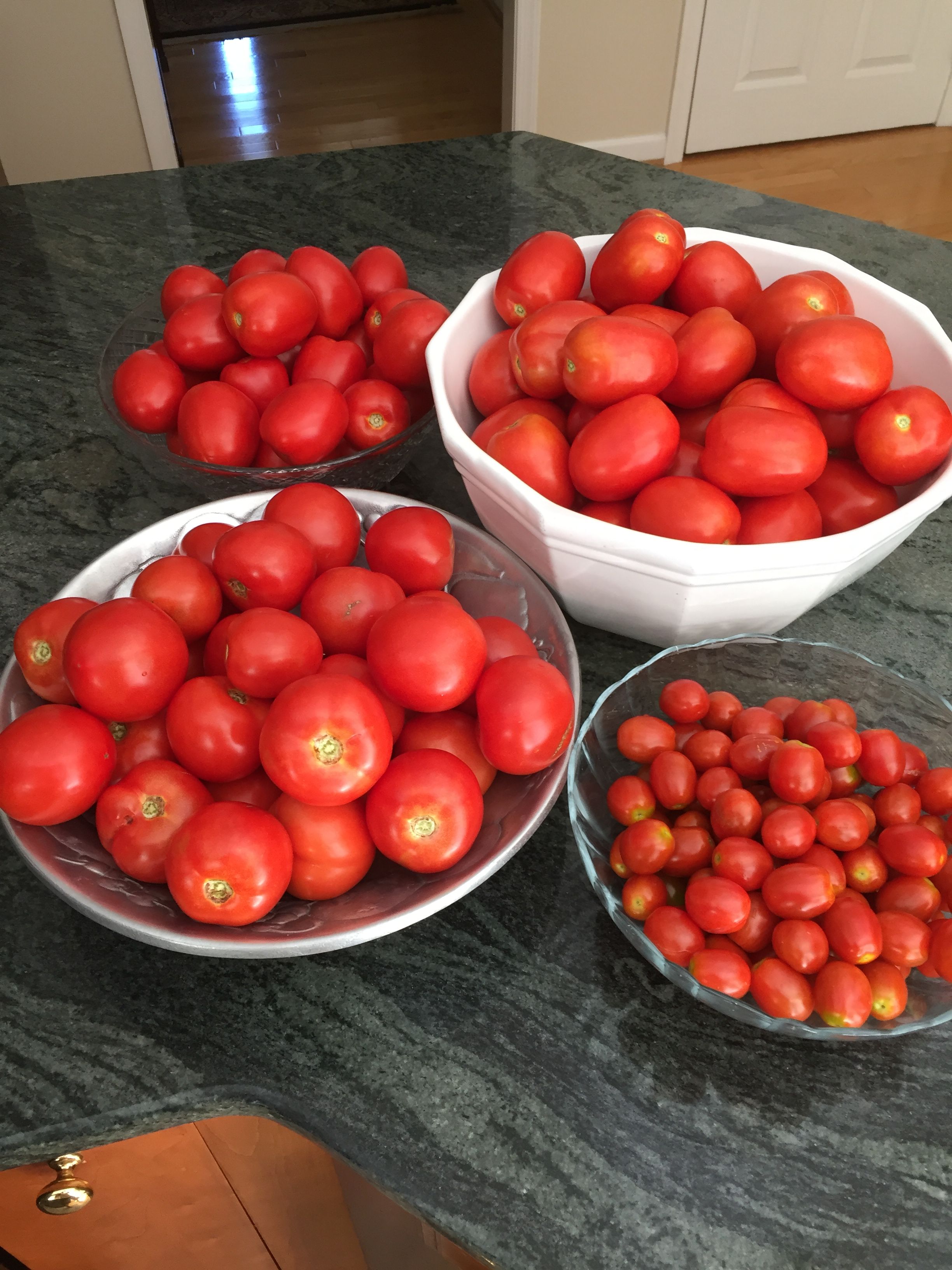 So the three varieties of tomatoes I plant are coming in fast and furious. My plum tomatoes are in the two back bowls. They all get frozen and used for cooking. My early girls are in the front left bowl and grape tomatoes in the right front bowl. They get eaten as fast as physically possible without getting a tomato rash. The remainder are distributed among friends and family and some are frozen along with the plums.
This harvest is from six plum tomato plants, three early girl plants, and one grape tomato. I expect a harvest like this every week for a while but the plums will slow down in late August and then possibly pick up again briefly in September before they are done. The early girls should go through September. I'm going to be getting my dose of lycopene!
Thanks for reading. How is tomato season for everyone else out there?