Lima Beans Incoming
My favorite bean is probably fresh limas. Frozen, canned, or dried limas do not compare to the ones picked and shelled from the garden. This of course does not come without a fair amount of work. These fantastic beans must be grown, picked, shelled and cooked. To me this is a minor price to pay for a delicious nutritious meal, especially if you enjoy gardening like I do.
I grow to varieties of lima beans, bush and pole. My bush once looked like this: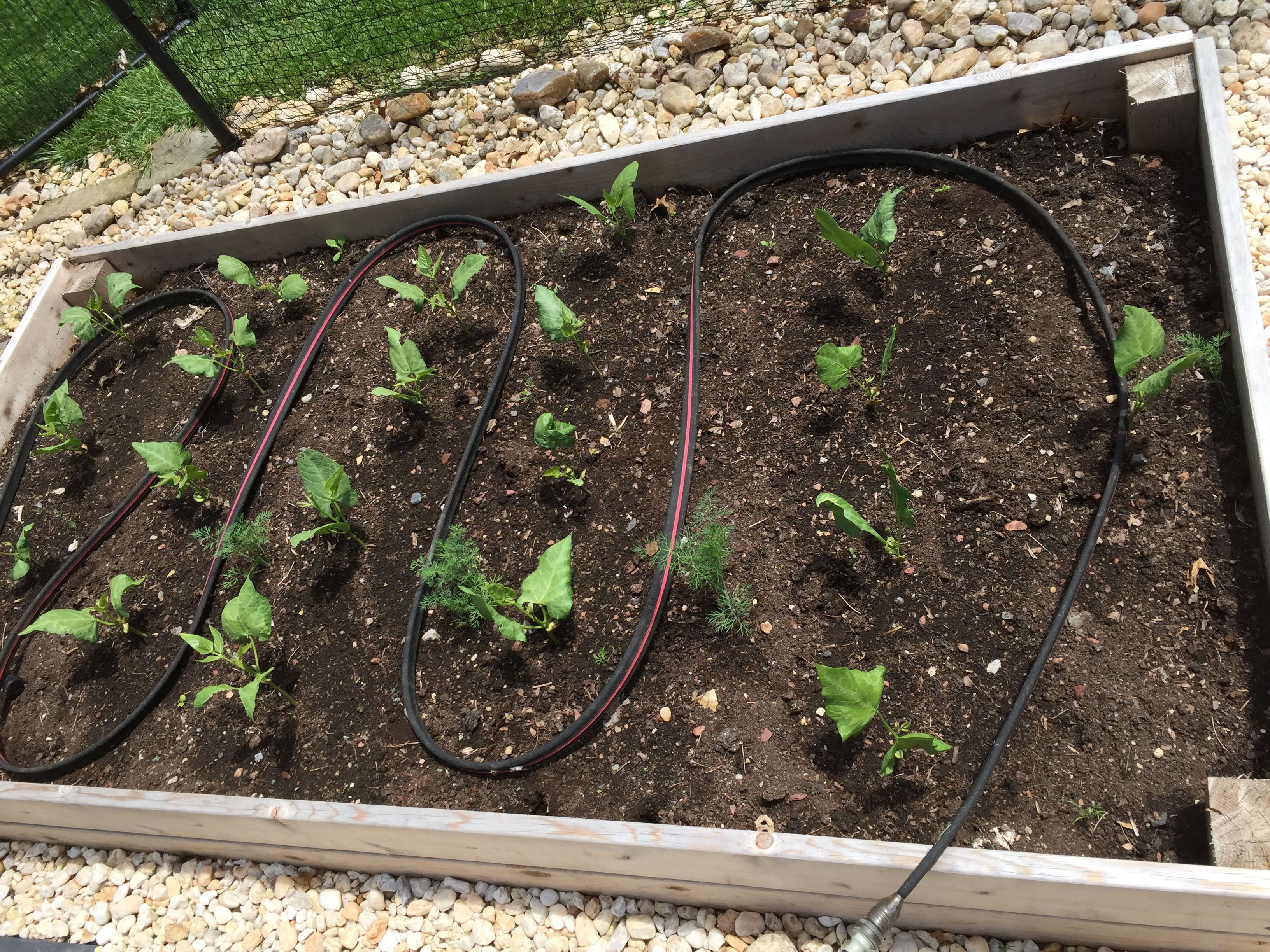 And now after producing for over a month (and getting chewed on by beetles of course) they look like this: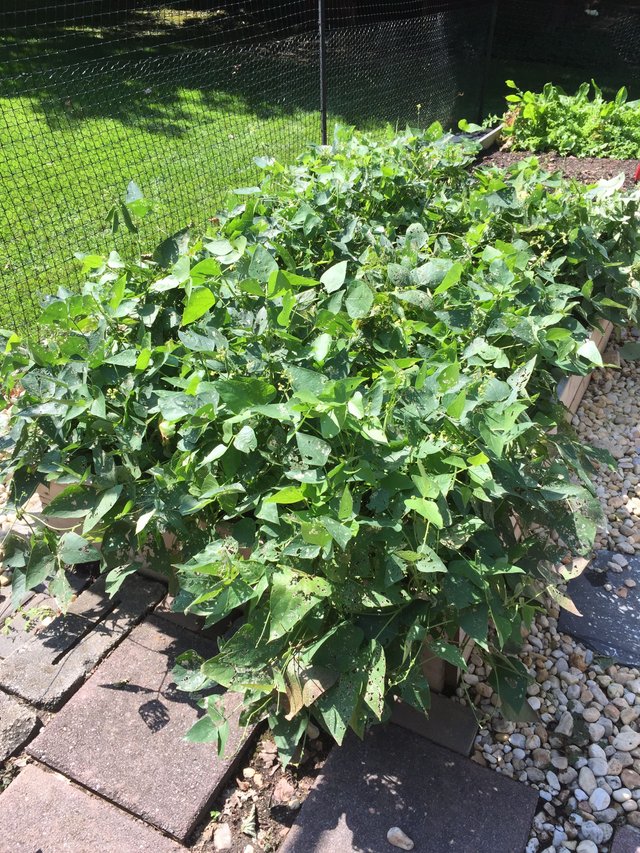 My pole beans have matured nicely also, but started producing a few weeks later than the bush variety. Here they are in May: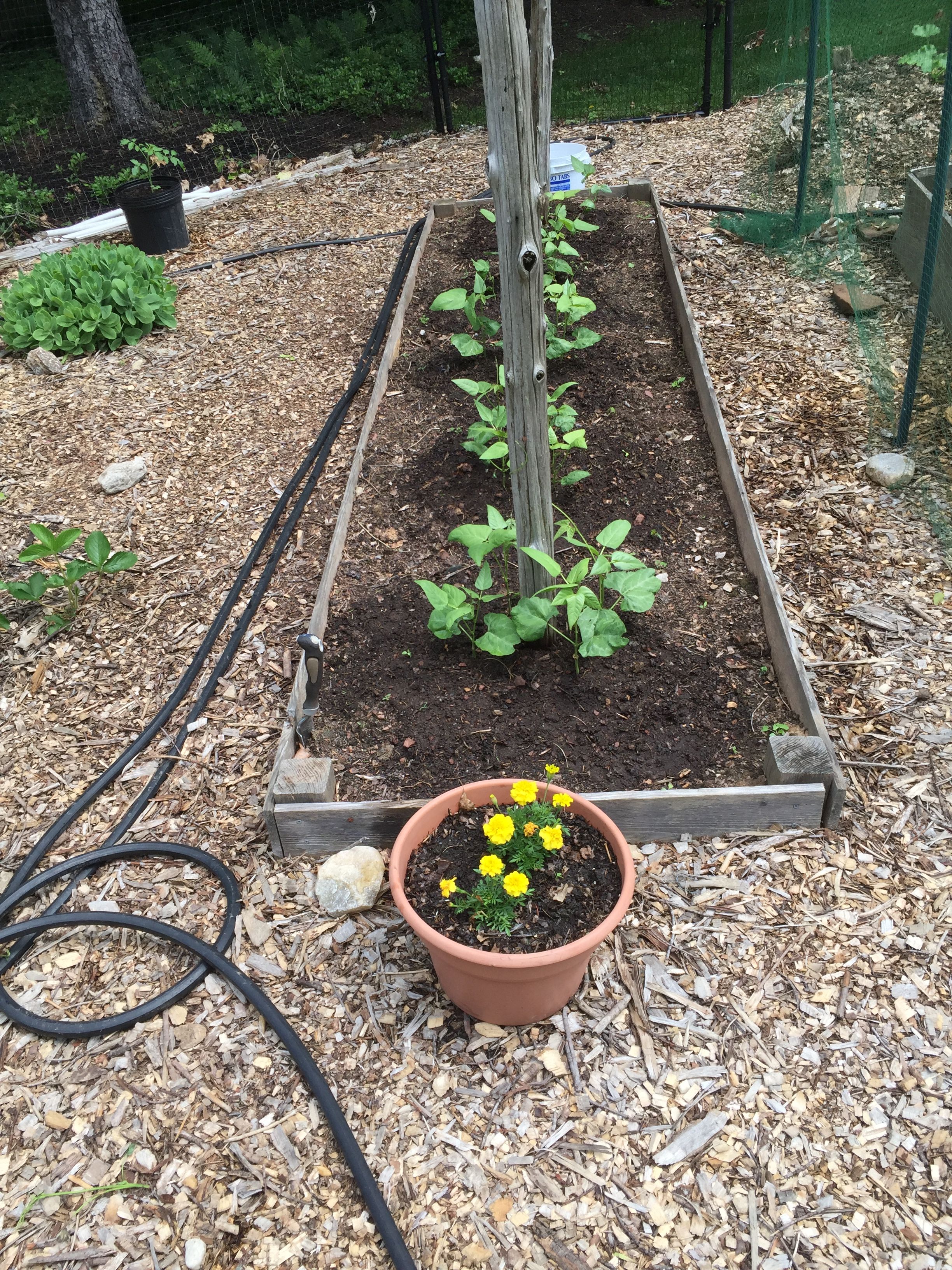 And just a couple days ago: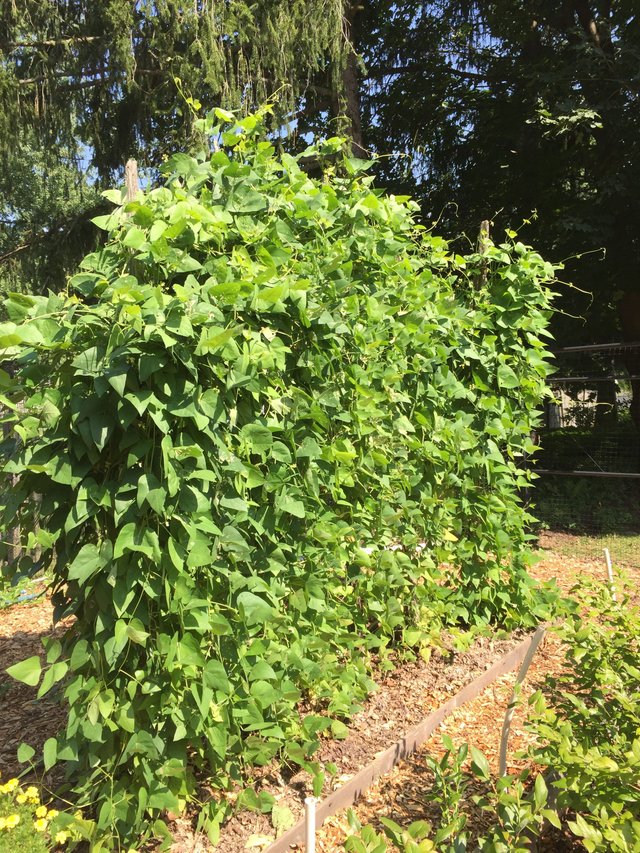 In addition to the taste, other thing I like about lima beans is they are easier to harvest than regular string beans which need to be picked every two or three days. I harvest limas once a week. Of course the downside is the shelling.
So this week was my seventh harvest and probably my best so far.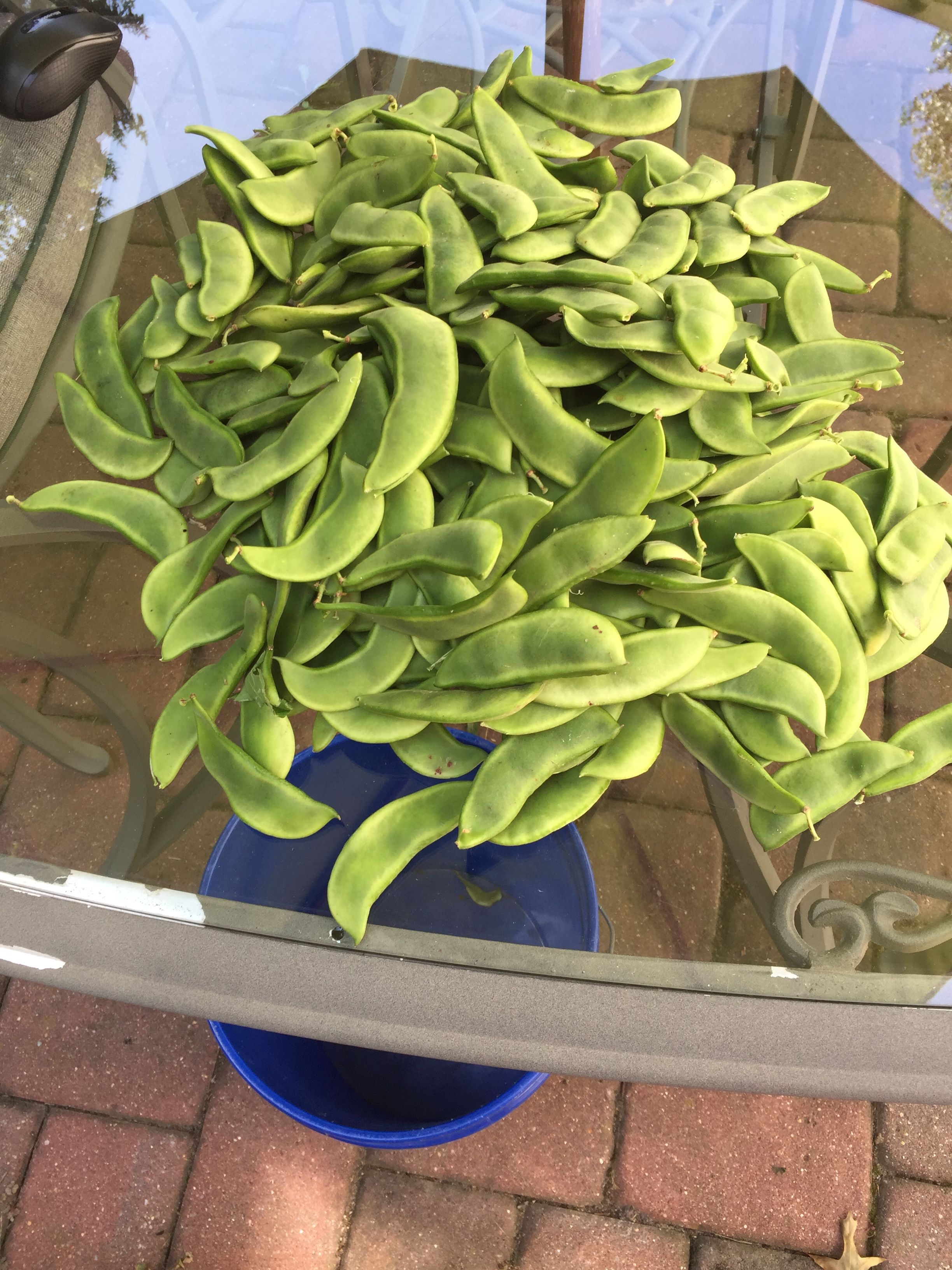 And after about a half hour of shelling: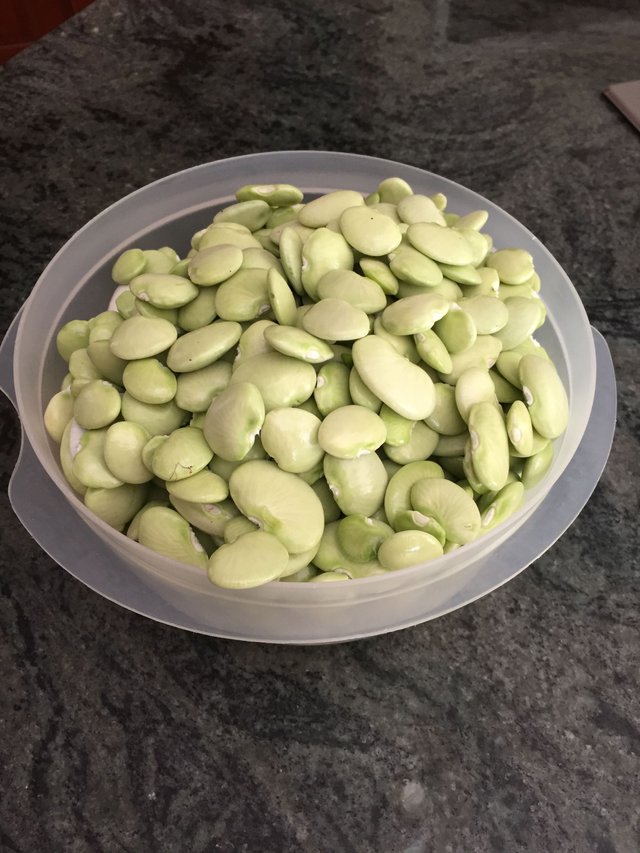 I like using my limas two ways. The first is a strait lima bean dish prepared with some of my Pontiac Red Potatoes mixed with caramelized onions.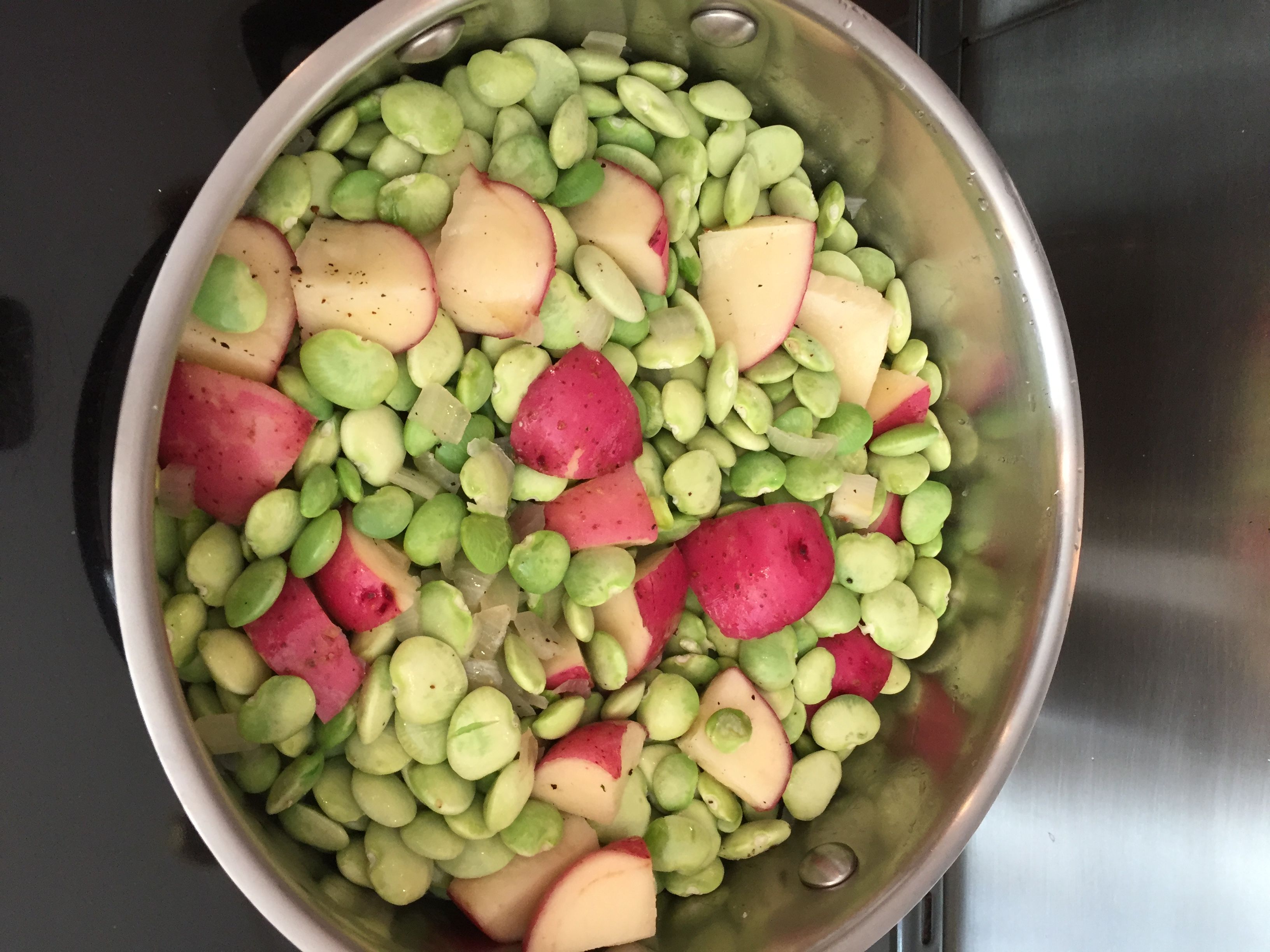 I just sauté the onions and add the potatoes and limas with a little water and turn the heat down to low. After simmering for 20 or 30 minutes they are ready.
I also like them in a vegetable soup. If I have a lot of limas I don't put many other vegetables in however. I usually include carrots, celery, onions and a little tomato for color. In this one I also added some asparagus but not many (asparagus season is long over for me so I had to buy these). I like the focus to be on my fresh limas since I enjoy them so much.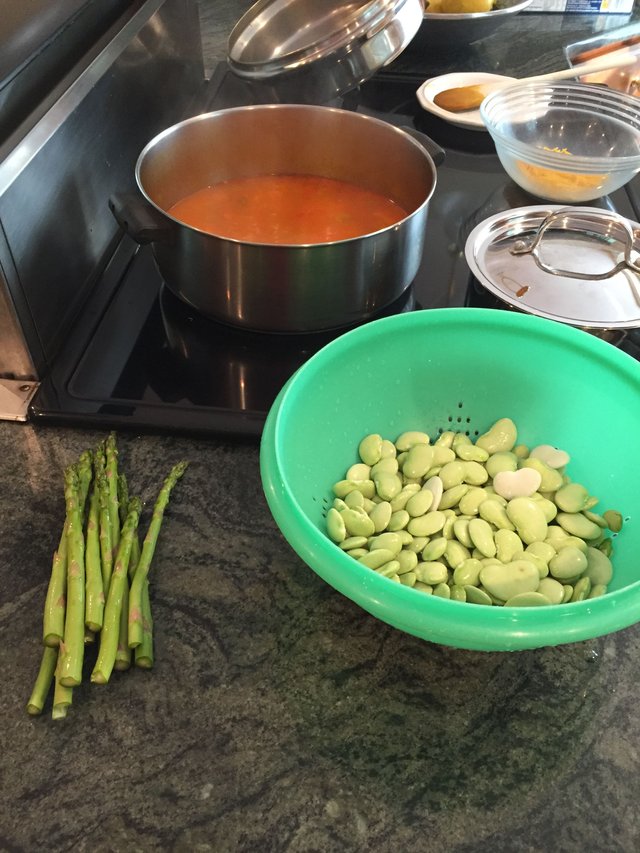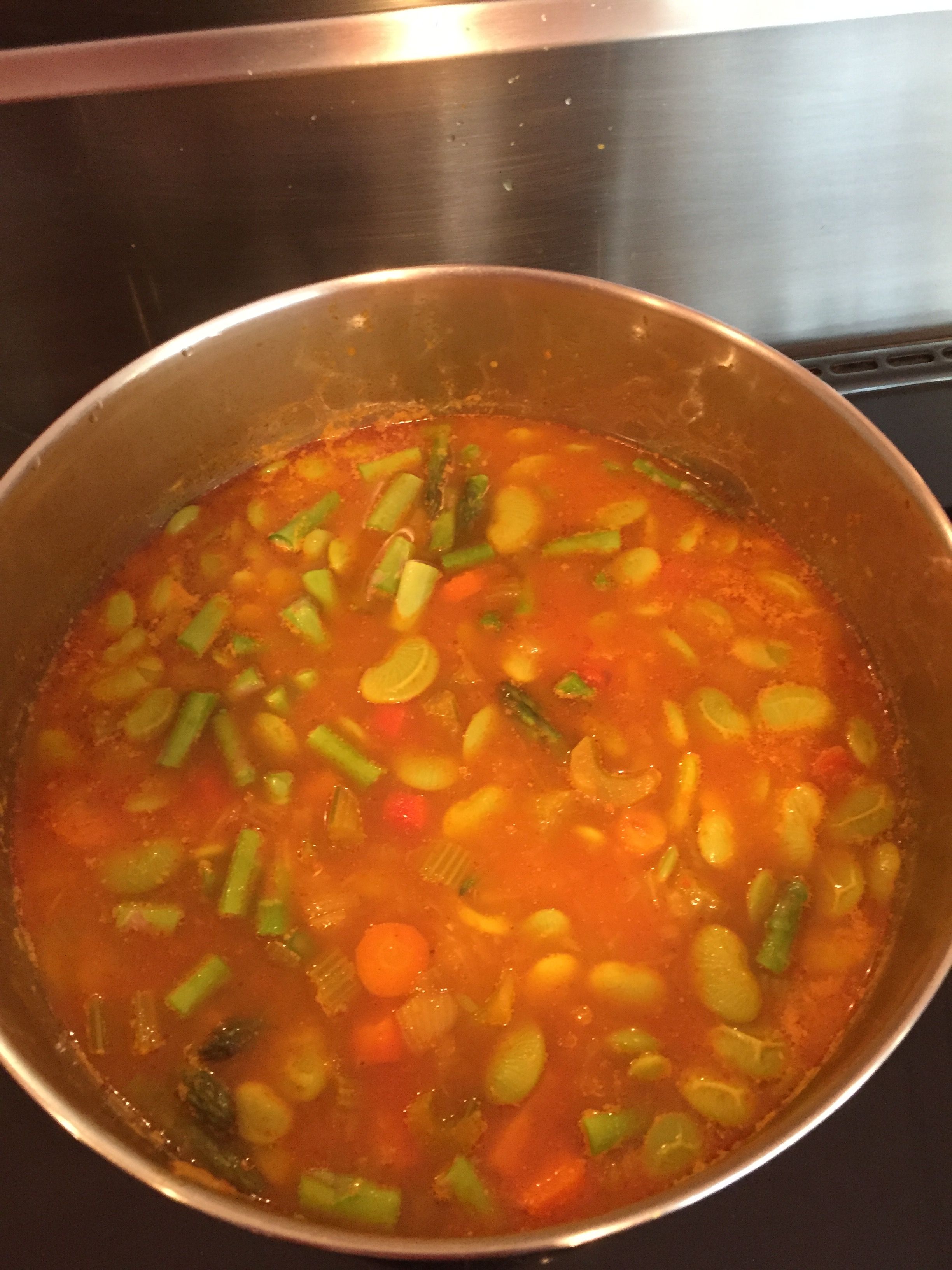 And here is the finished product served with pasta.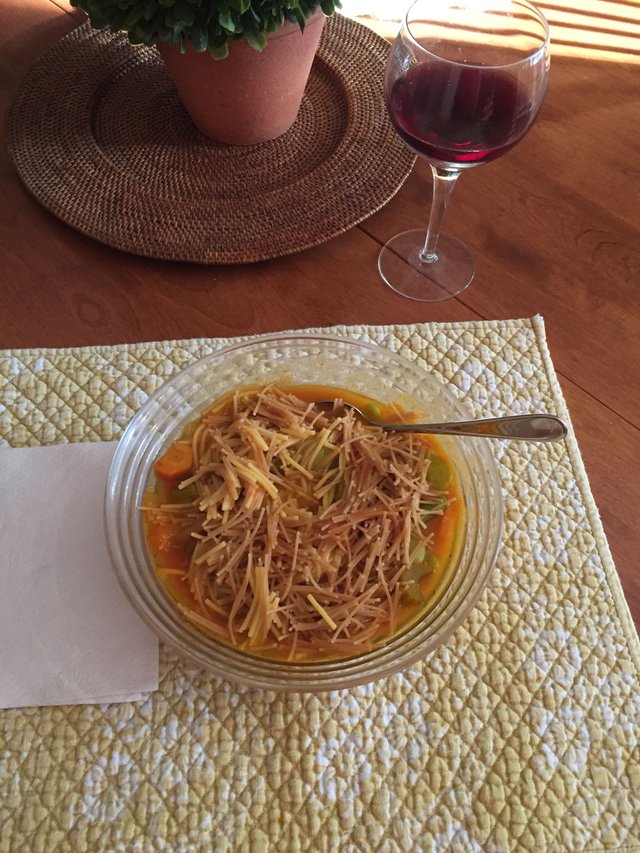 Thanks for reading. If you enjoyed please upvote and resteem.