Herbs Need Little Attention
The biggest challenge with most herbs is keeping them under control. Perennial herbs need little water once they are established and can grow in poor soil without any fertilizer. In fact fertilizer may actually hurt them more than help them. I grow four perennial herbs: Rosemary, Thyme, Chives, and Oregano; and keep them in a small dedicate box separate from my other beds.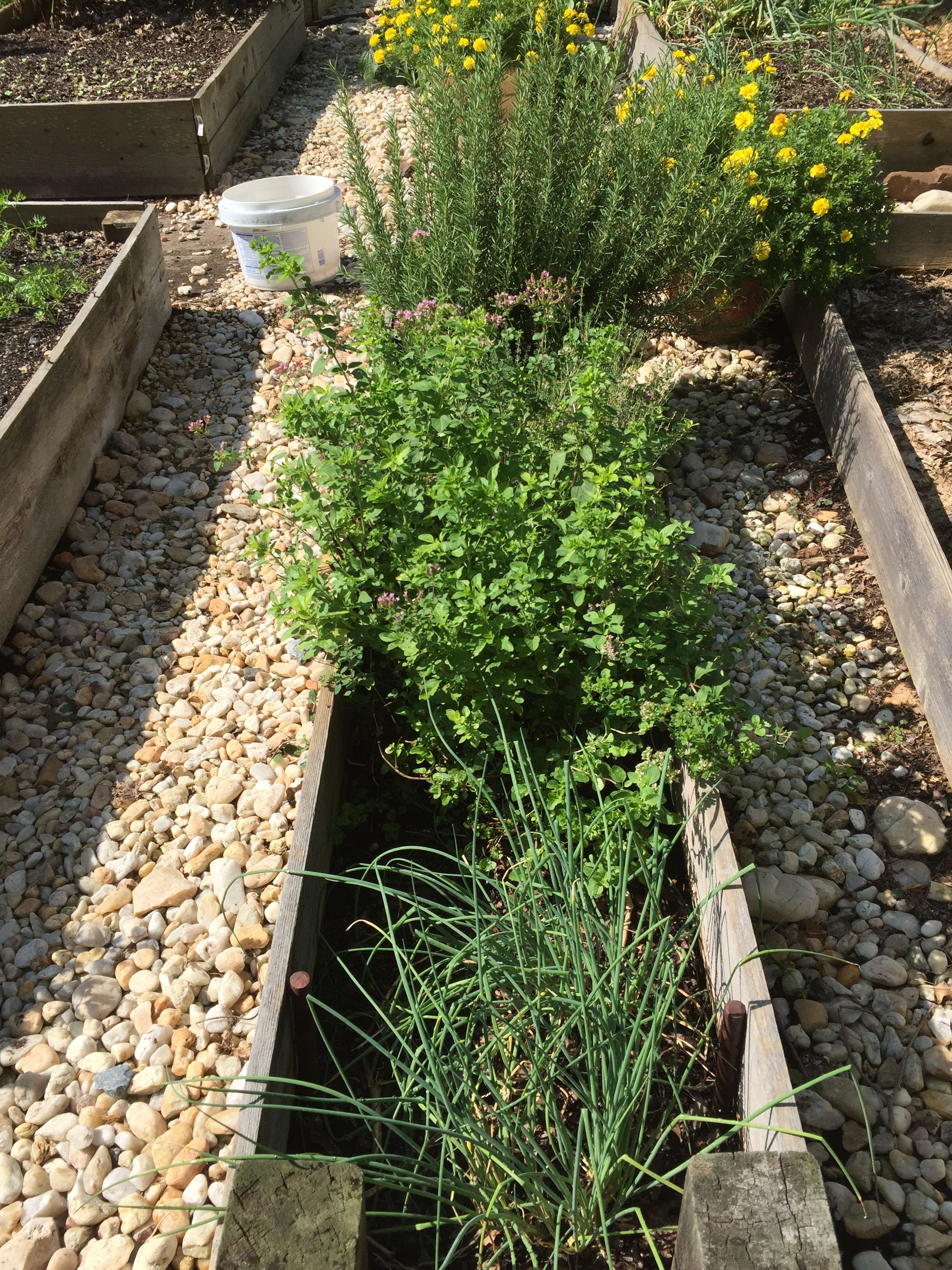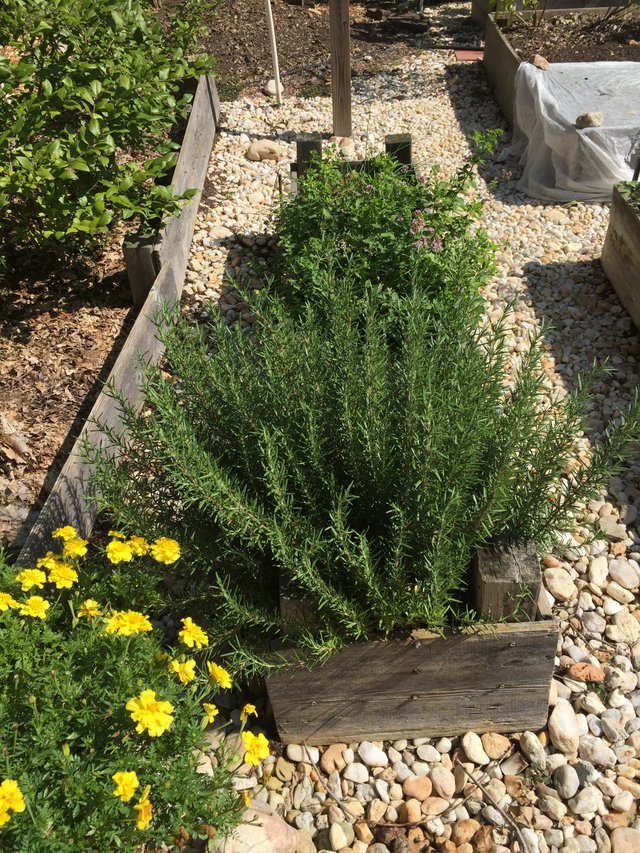 Rosemary is the only one of the four that does not always survive the winter here in zone 7. This plant did survive last winter and has grown rather large this summer.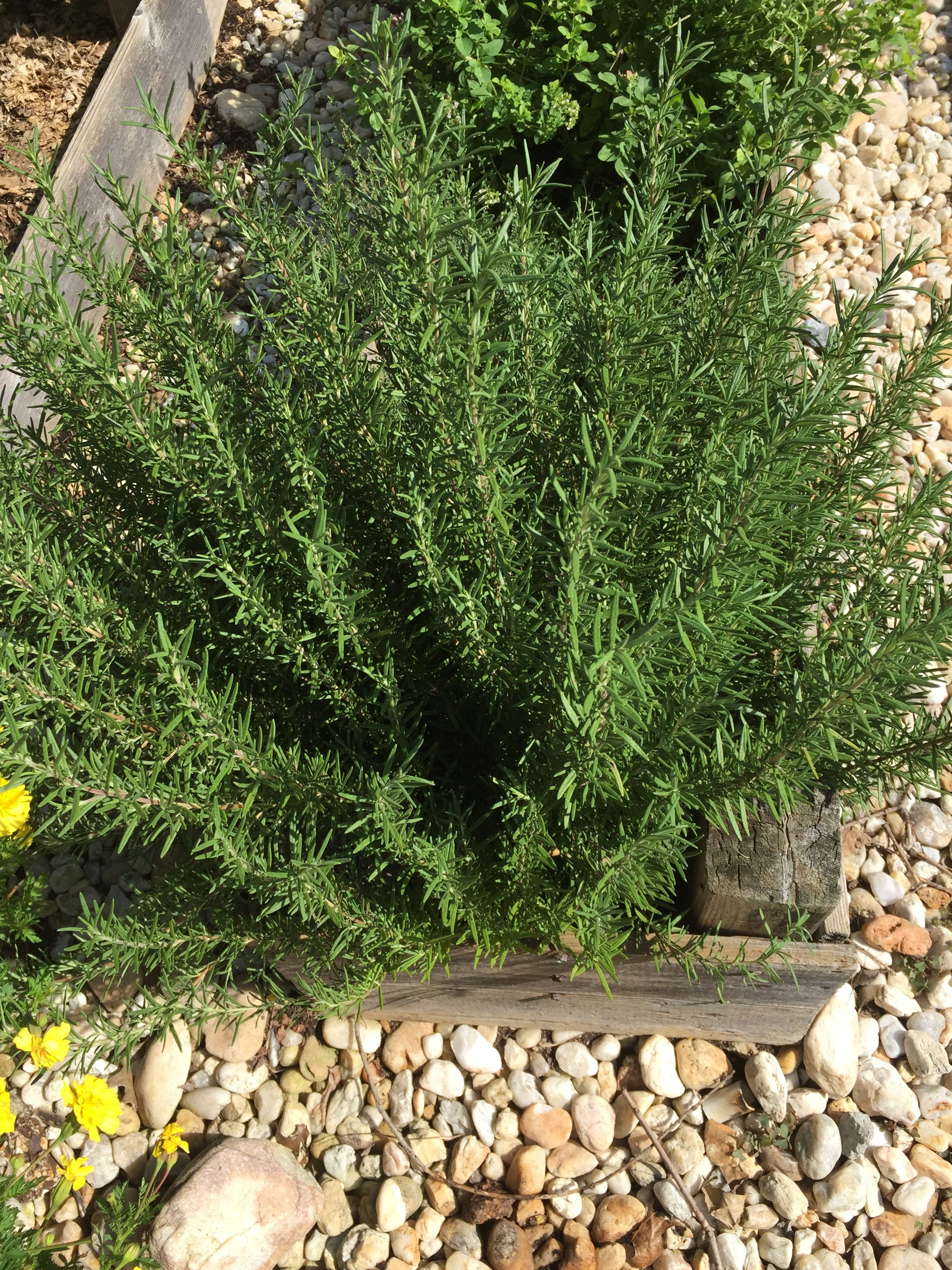 In December before the harsh winter weather sets in I cut it back hard and store the cuttings in a plastic bag in the refrigerator crisper draw. It lasts all winter and by the time it dries out my next plant is usually ready for picking the following year.
Thyme always seems to survive the winters here so I usually don't replant it unless it becomes unruly with a lot of dead wood. This plant was just put in this year so it is in good shape.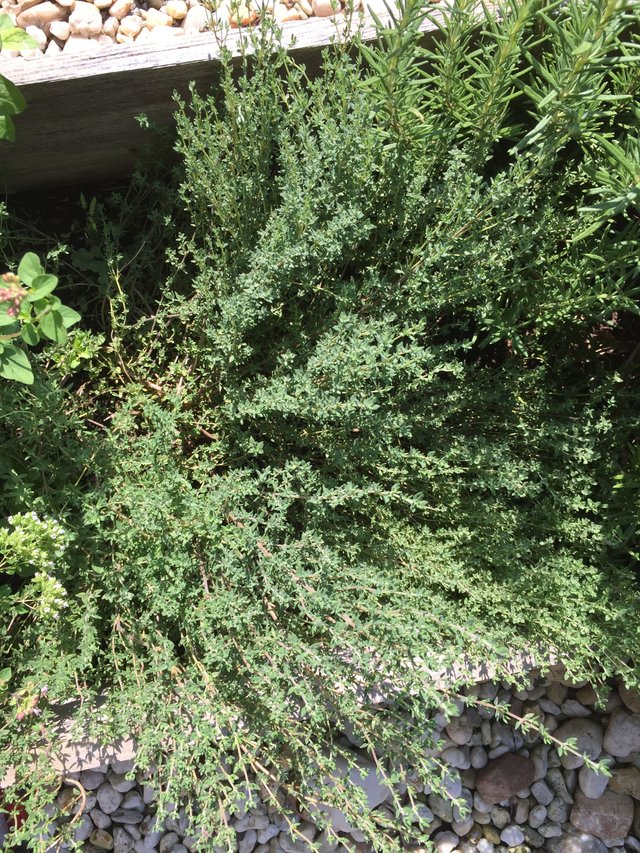 New chives pop up every spring from the existing root system and provide early garden onions for my salads. I cut them back in the fall and cover with some leaves or compost to provide a little protection but that's probably not even necessary. They form pretty purple flowers in May and I will encourage them to drop their seeds to thicken up the plants for next year if they have become a little sparse.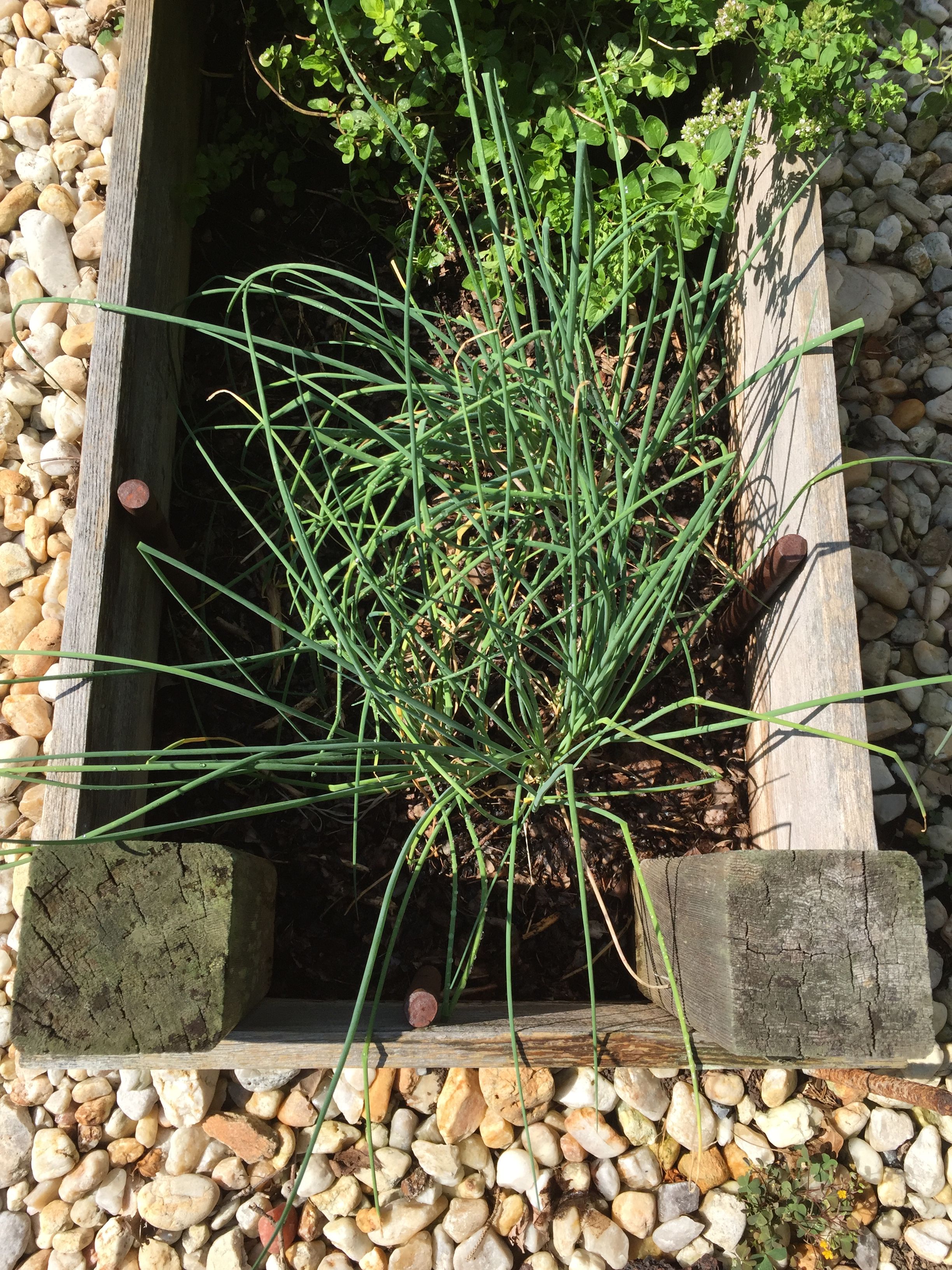 Oregano is the most evasive and needs to be cut back a number of times in the summer. It gets a nice purple flower and attracts a lot of pollinators so I try to let some of the flowers go.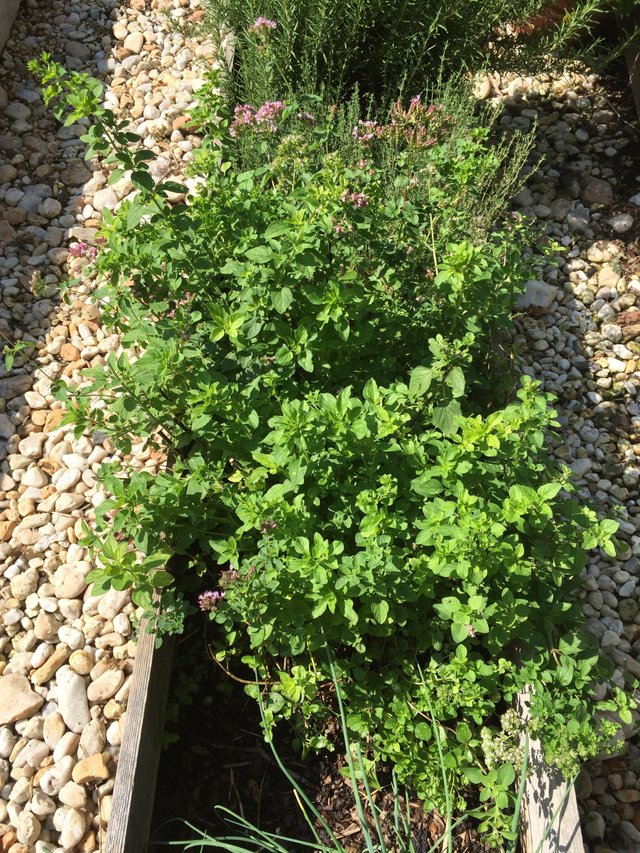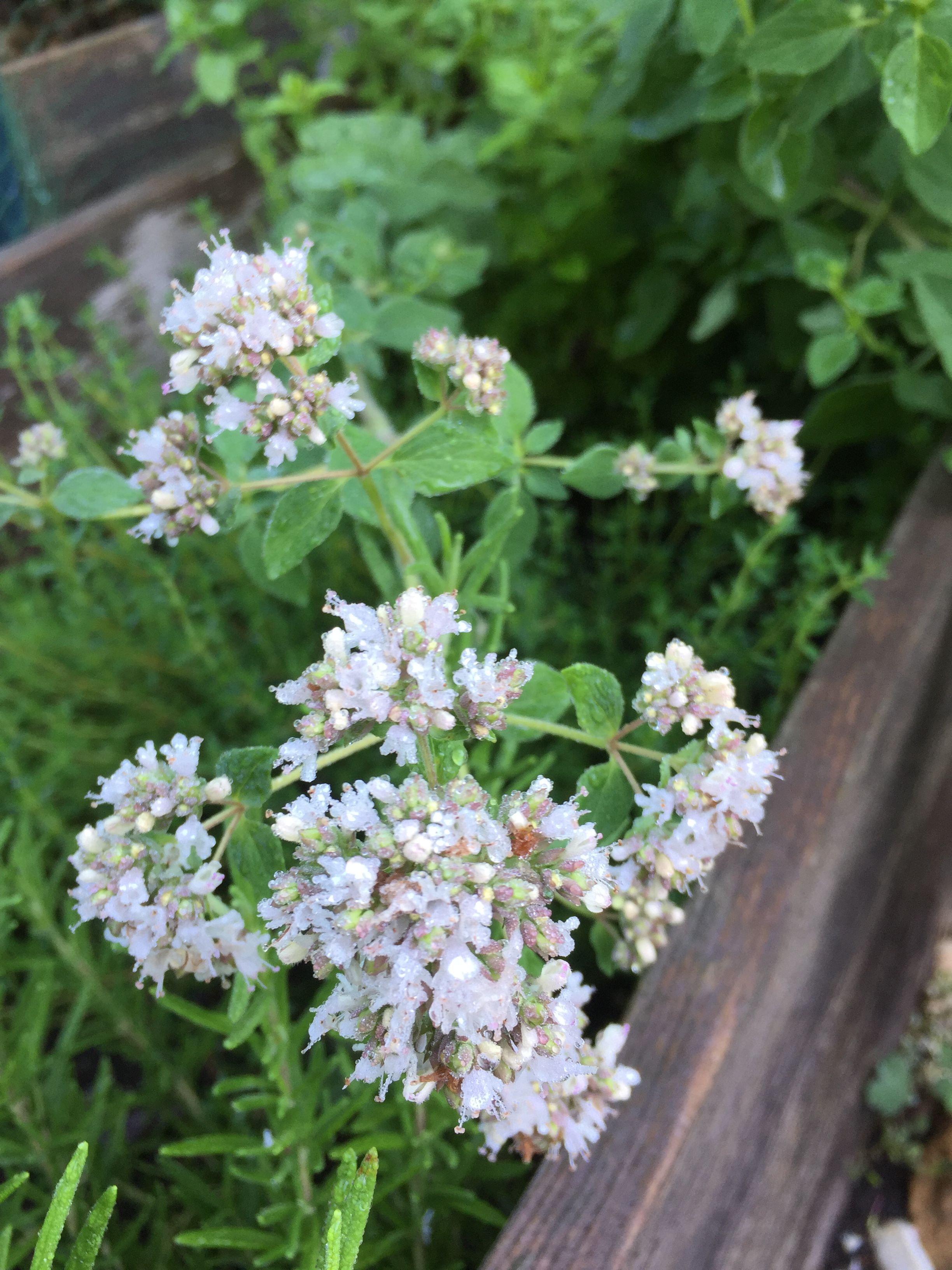 I grow two annuals in addition to my perennials – basil and parsley. These two herbs are not without problems, at least for me. Basil gets Downey Mildew every year in August which is a disease caused by spores in the air which blacken the underside of the leaves and turns the tops yellow and then black. Eventually the leaves start wilting and dropping and the plant begins looking very sick. Beautiful basil plants that once looked like this: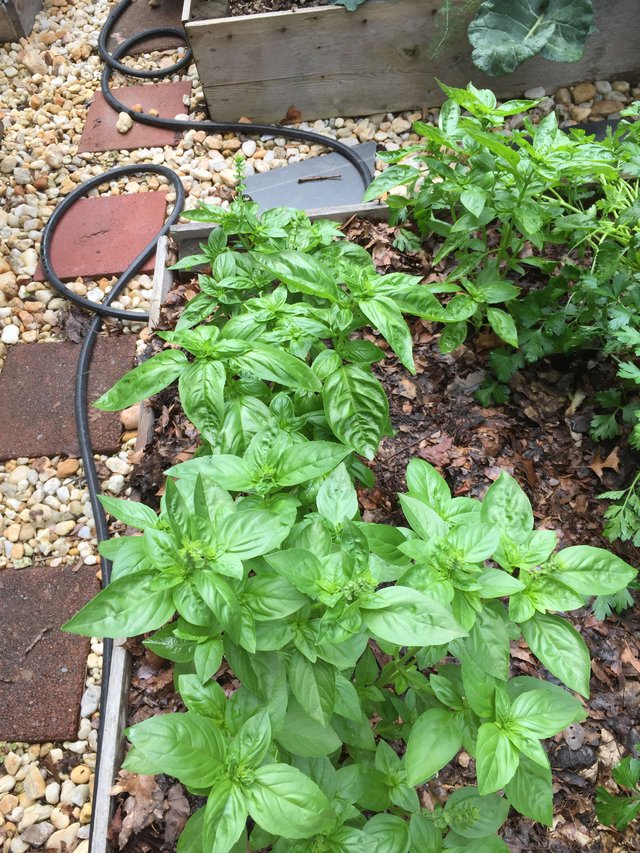 Now look like this: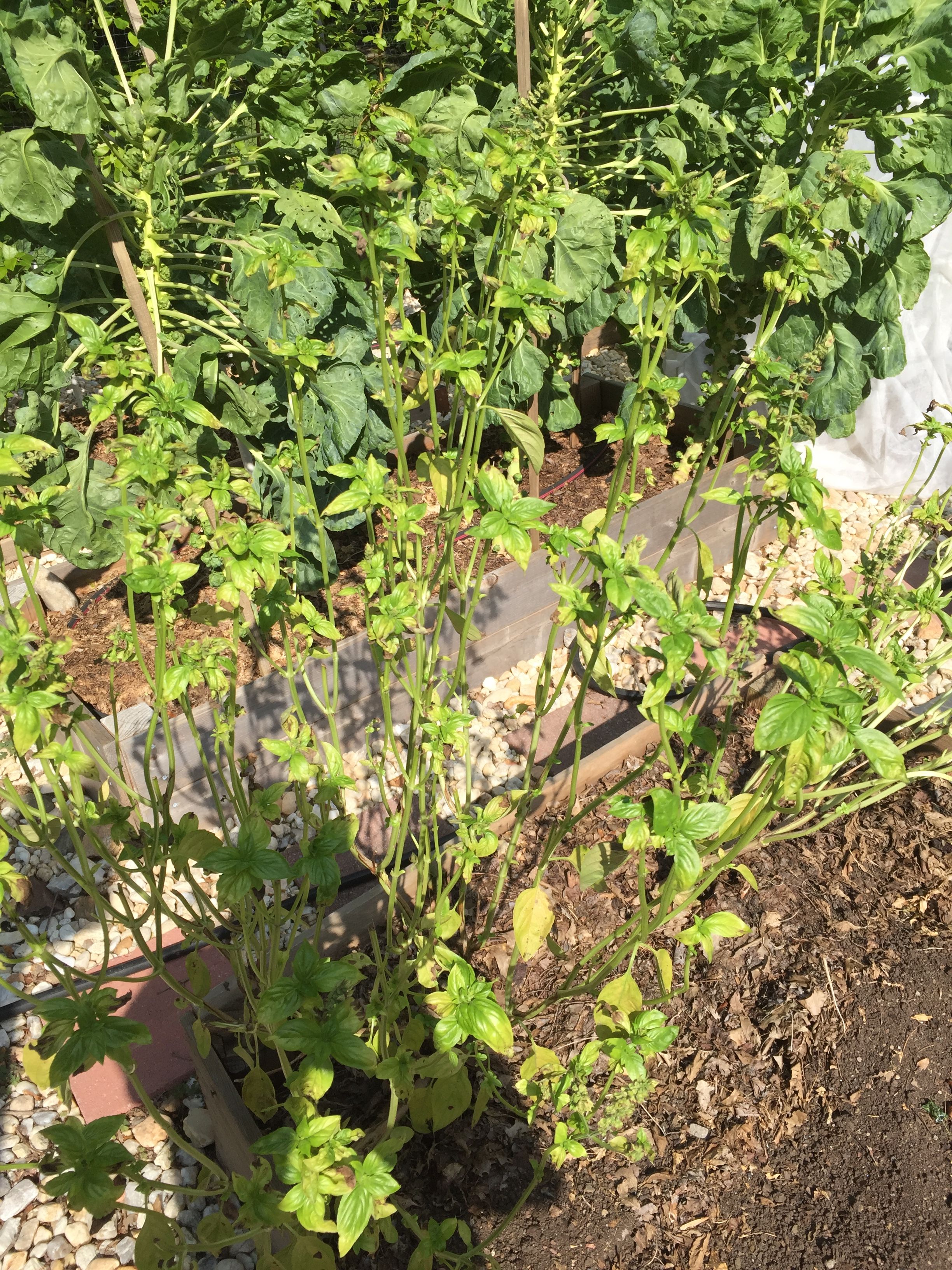 And it happens fast. Usually it only takes a week for the plants to go downhill and die off. I planted new ones but they are struggling with the disease also. I'm trying neem and one is responding nicely so hopefully I can keep it going for a while.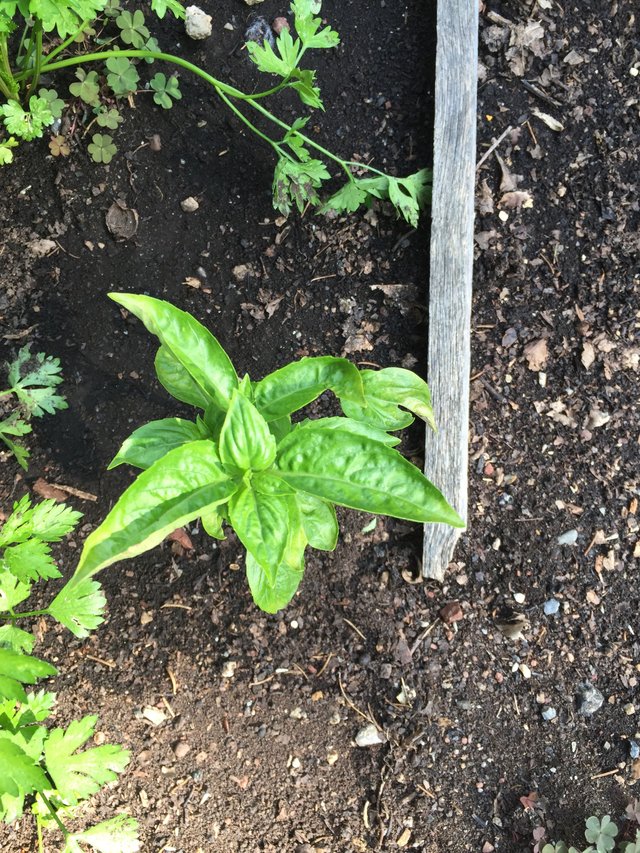 The problem I have with parsley is its tendency to bolt very early. I anticipate this every year now and reseed in July so I have parsley for the fall. It's doing well.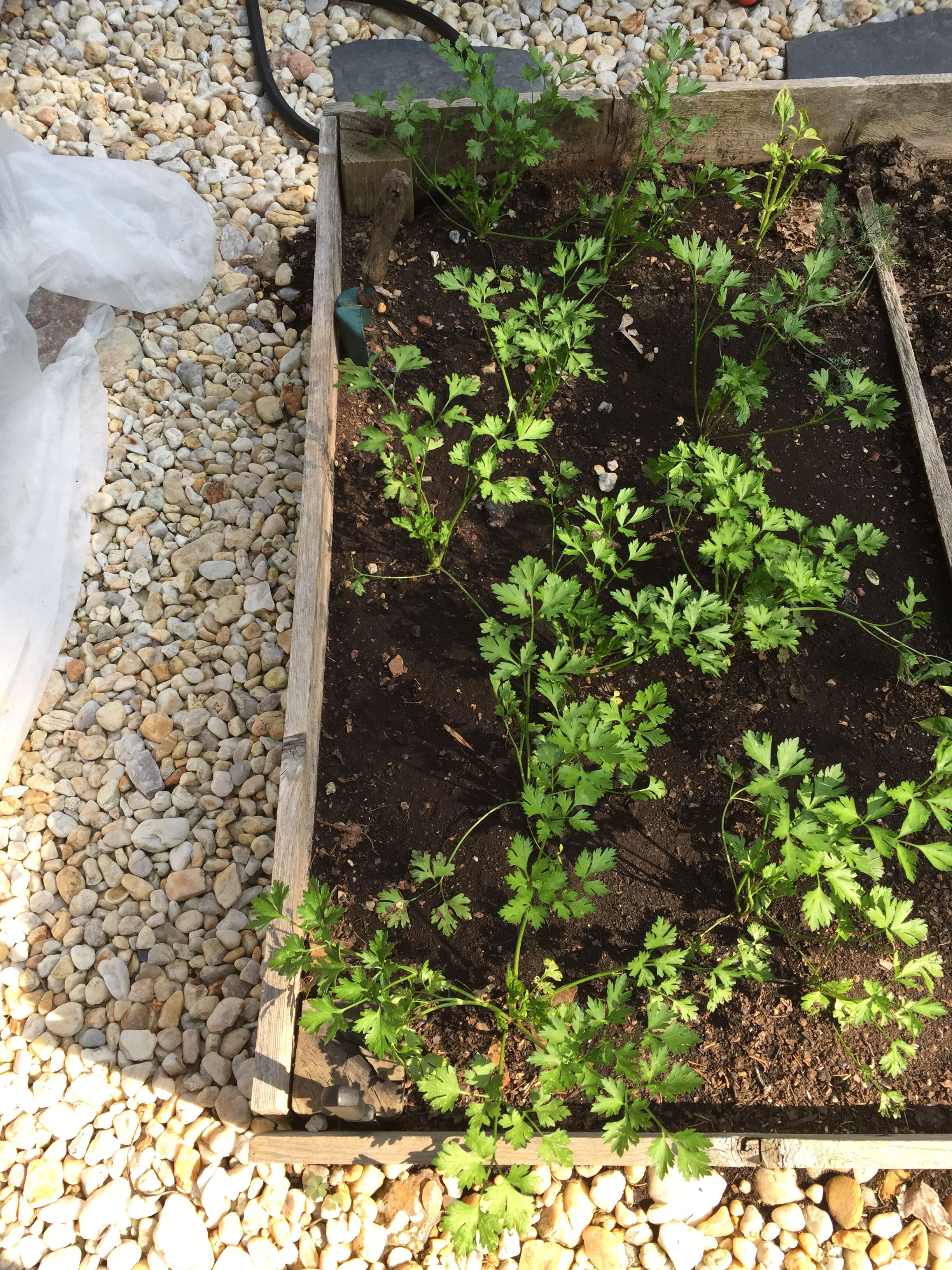 The only other herb I grow is Dill and that is more for attracting beneficial insects as I've talked about in previous articles. It does a great job of attracting parasitic wasps and is very aesthetic scattered through the garden when it flowers.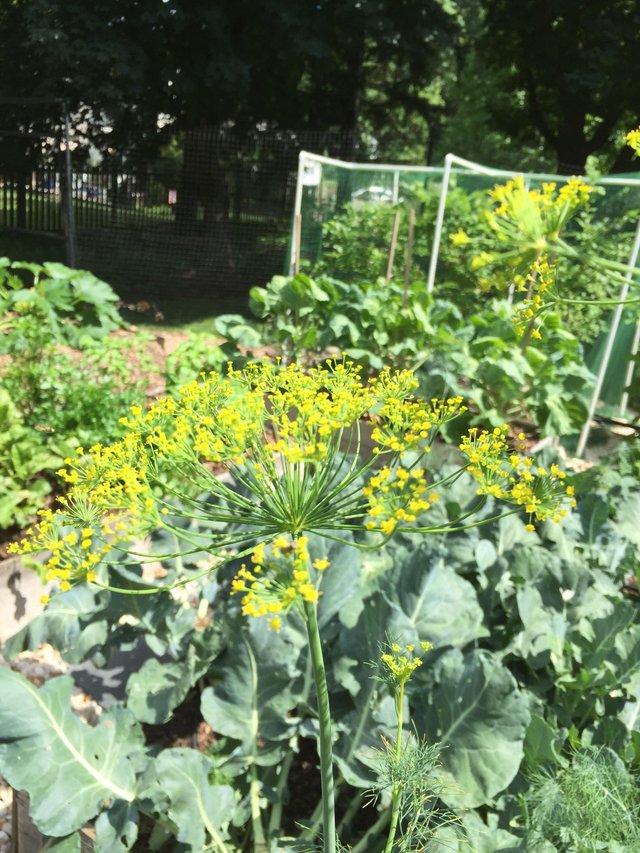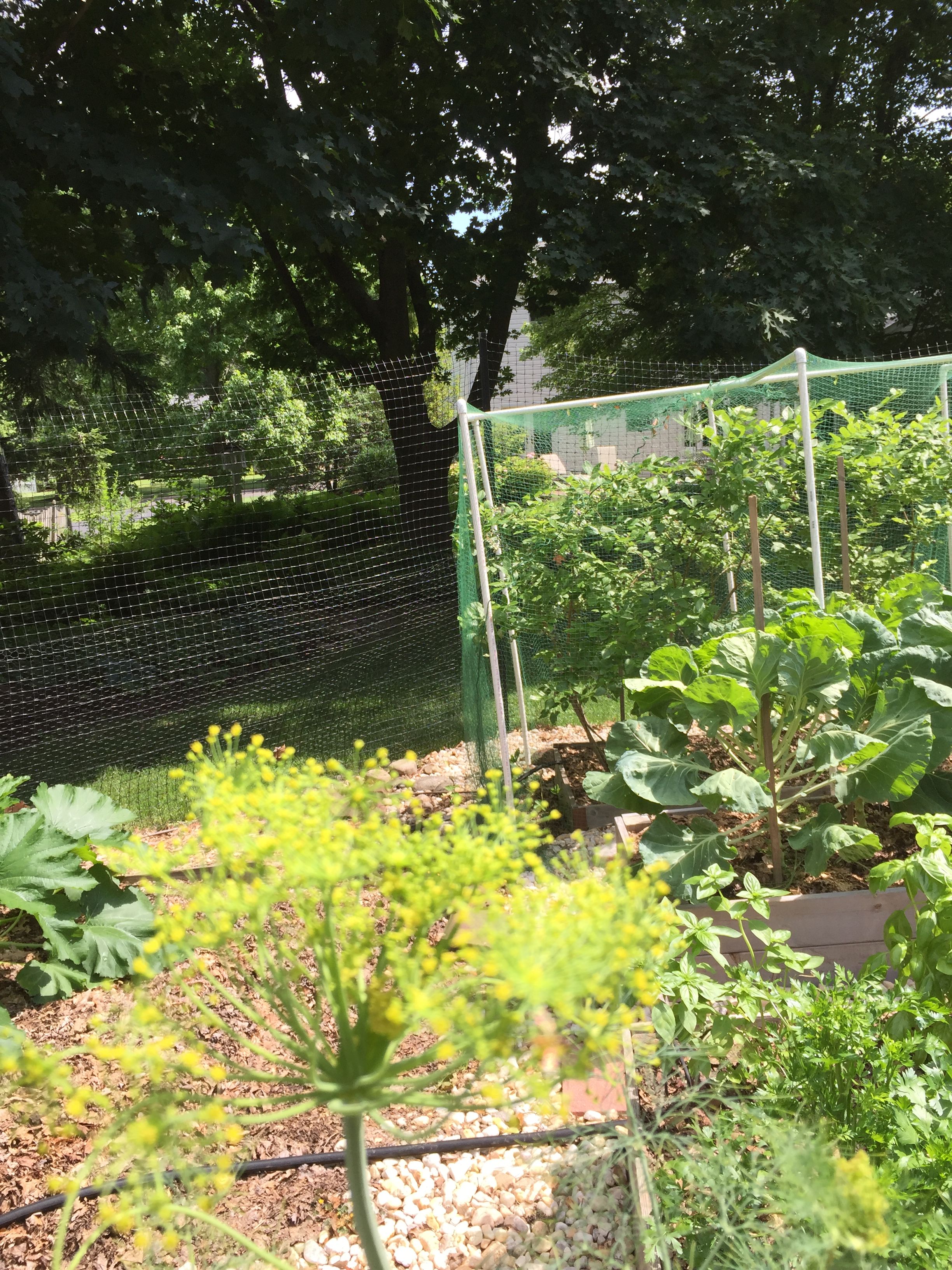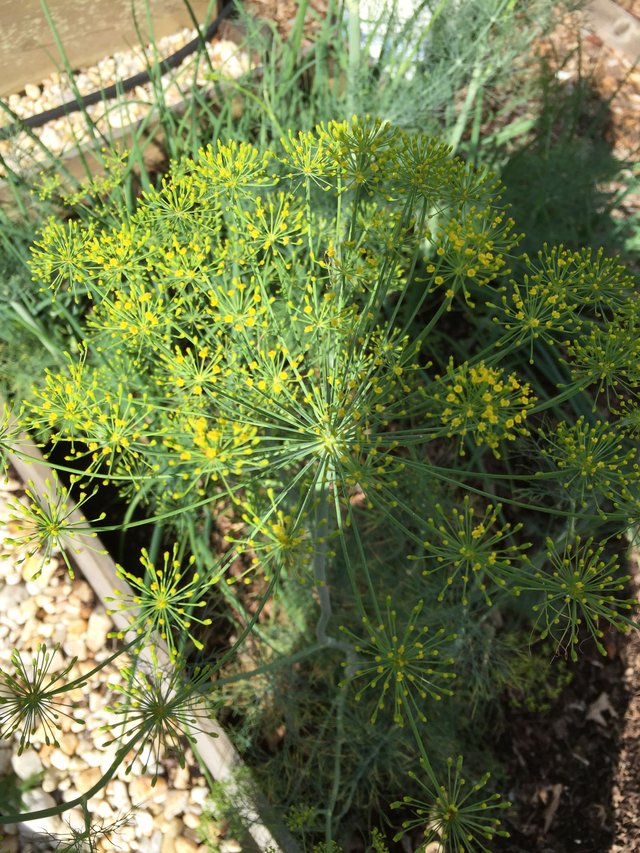 Dill does not really need to be reseeded every year since it does a great job of doing that on its own. I actually find myself pulling out much more than I keep. Another weed ugh….
Thanks for reading my herb post. If anyone has a cure for basil diseases please let me know.