Getting an Early Start on Tomatoes
To get tomatoes early in the growing season I plant big healthy early girls that I started 6-7 weeks earlier in my basement under my grow lights.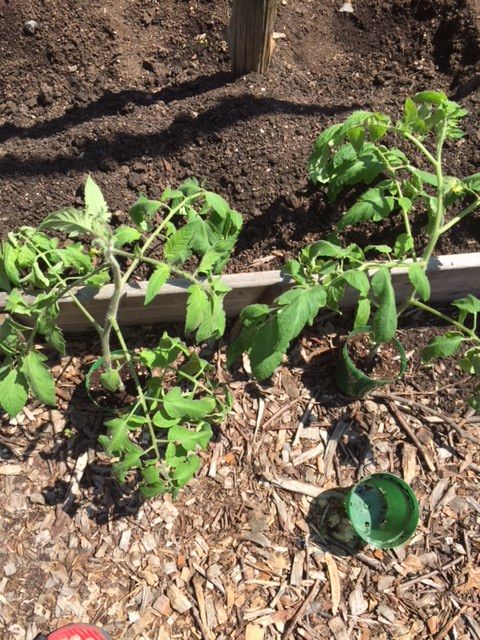 I take a chance and put them in two weeks before the last frost date but have boxes ready to put over them if a frost should occur. I start by digging an elongated hole approximately 6-10 inches deep but taper the depth toward my tomato stake. I dig this hole a couple weeks early so the sun has an opportunity to warm the hole that my warmth loving tomato plant will eventually go into.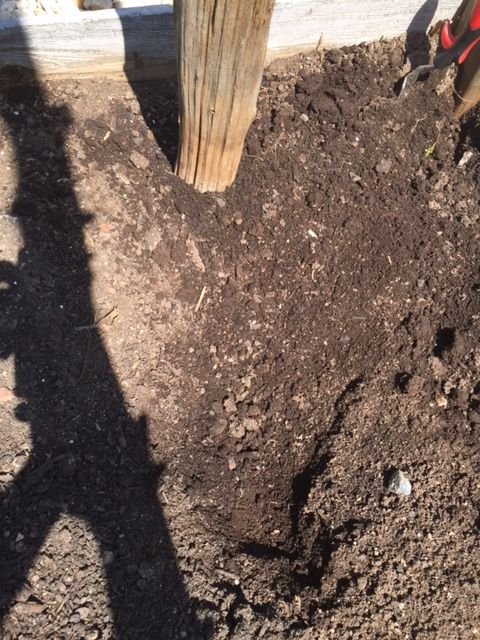 I break off the lower leaves so only the top 4-6 leaves remain.
Then I lay the tomato in the hole with the root bulb in the deepest part of the hole and the top of the tomato plant resting against the stake. If I dug the hole too deep or shallow I adjust it until the hole is just right so the plant is laying nicely in the hole with the top of the plant against the stake without the stem being bent too much. It's important to be careful when bending the plant because it will break obviously (take it from experience ugh). Hint: If the stem does break I actually have had luck taping the stem as long as it is not totally detached.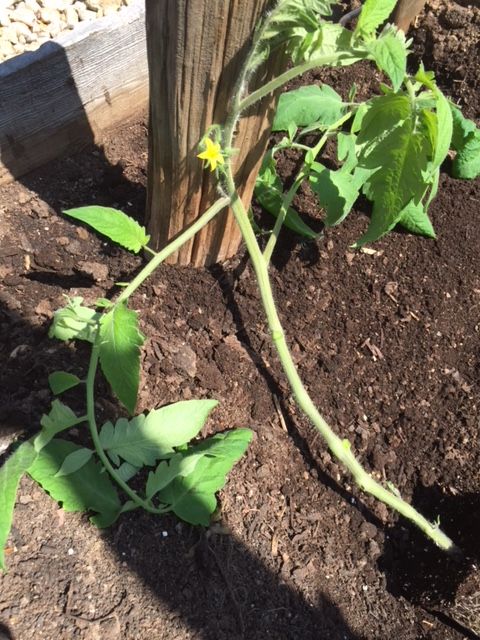 Now it's time to bury 2/3 to 3/4 of the plant and allow all that stem to develop a healthy root system. I try to push the warmer surface soil down into the hole to give the plant a nice warm start.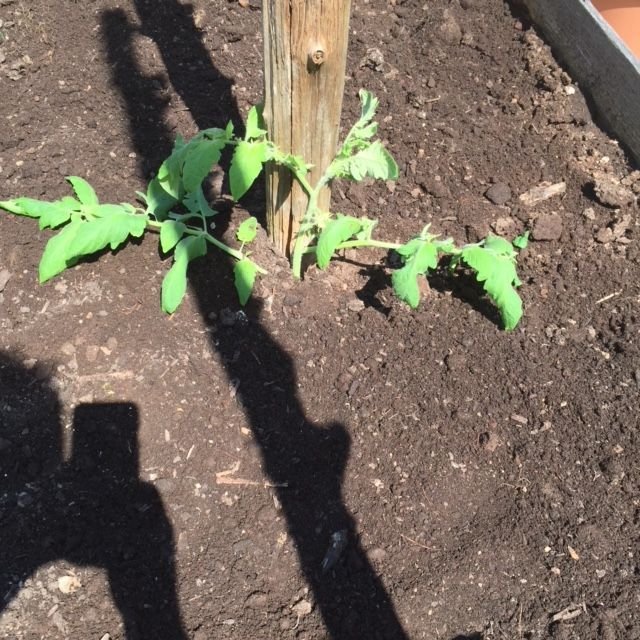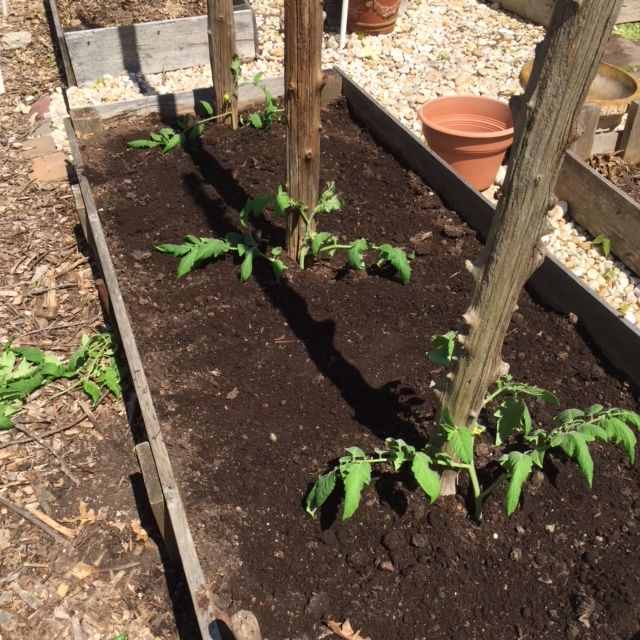 If my plants are not big enough to use this technique I just dig a normal hole but the important thing is to get them in deep so your root system can develop properly. Don't be afraid to break off the bottom leaves to get more stem into the ground.
If all goes as planned this technique should give you tomatoes 3-4 weeks sooner than most of your neighbors. I'll do a follow up later in the season and let you know how things are progressing. Good luck and thanks for reading.