Eggplants – A Heat Loving Plant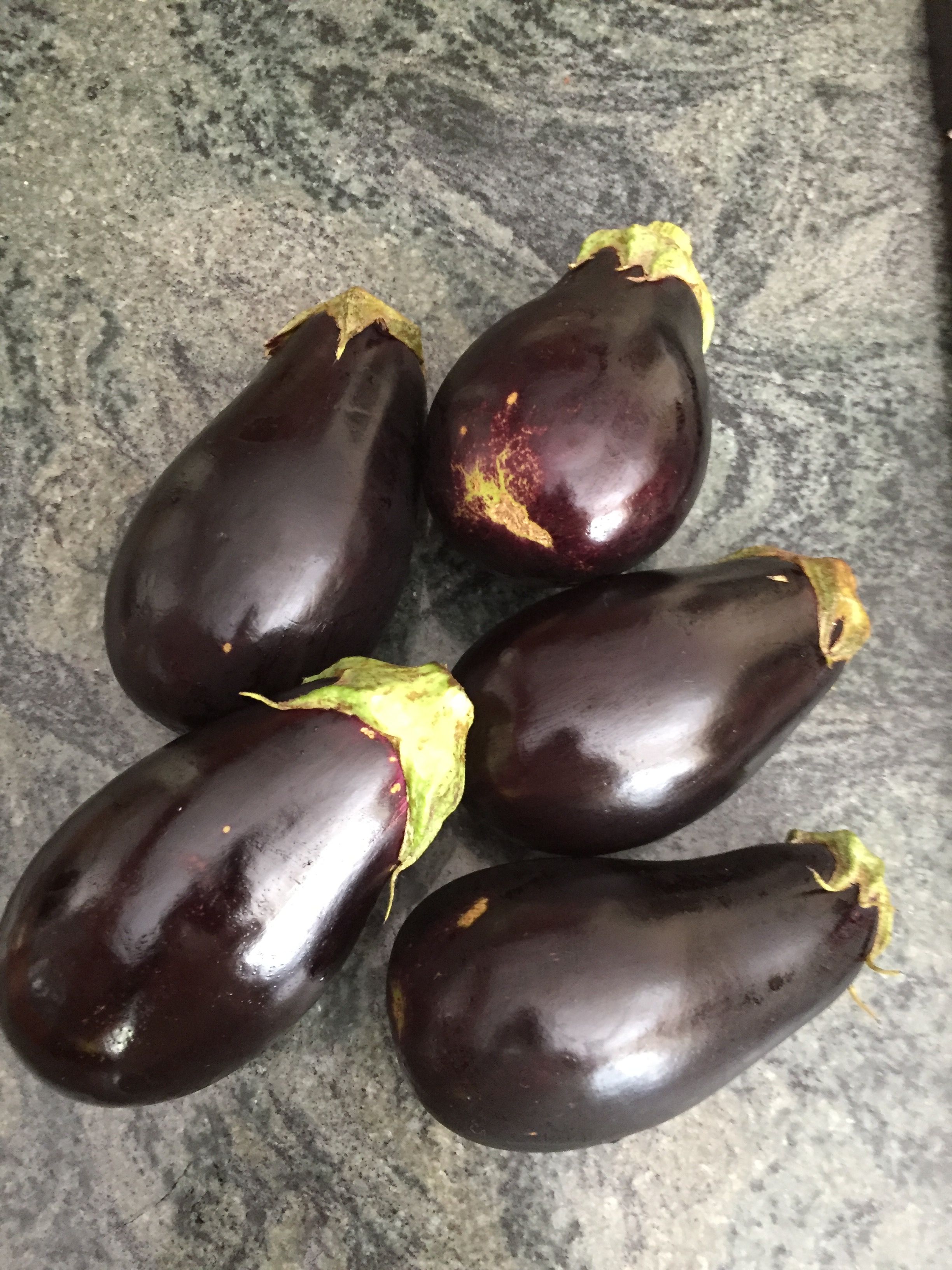 If you live in a climate that is typically hot during the summer months you may want to give eggplant a try. I live on the border of hardiness zone 6 and 7 and I have no problem growing good eggplant crops most years. While I try getting a jump on my tomatoes by planting early girls the beginning of May, I generally wait until the second or third week of May before transplanting my eggplants into the garden. This way the ground has more time to warm and any chance of frost has past. Some years I warm the bed further by laying clear plastic down a couple weeks prior to planting.
I normally work in organic matter when planting eggplant. Like tomatoes I also put a handful of Epson salts in the hole to give my plants a boost of potassium. I usually fertilize with fish emulsion a couple times during the first few weeks to get the plants going. After that I simple keep them evenly moist and wait for my crop to come in.
My eggplants grew well this spring under my grow lights in the basement and by early June I had a good head start.
By the middle of June I was getting nice blossoms.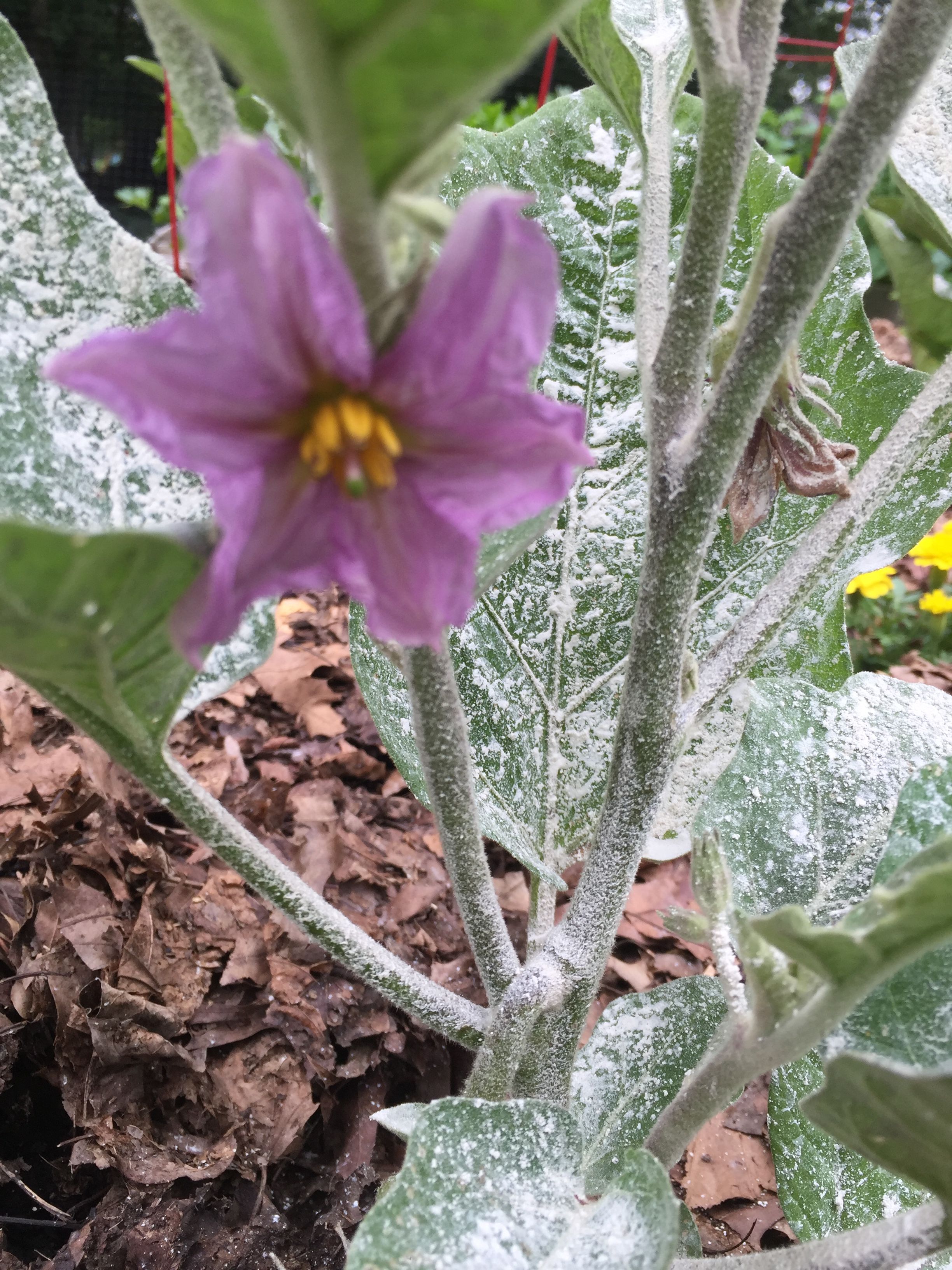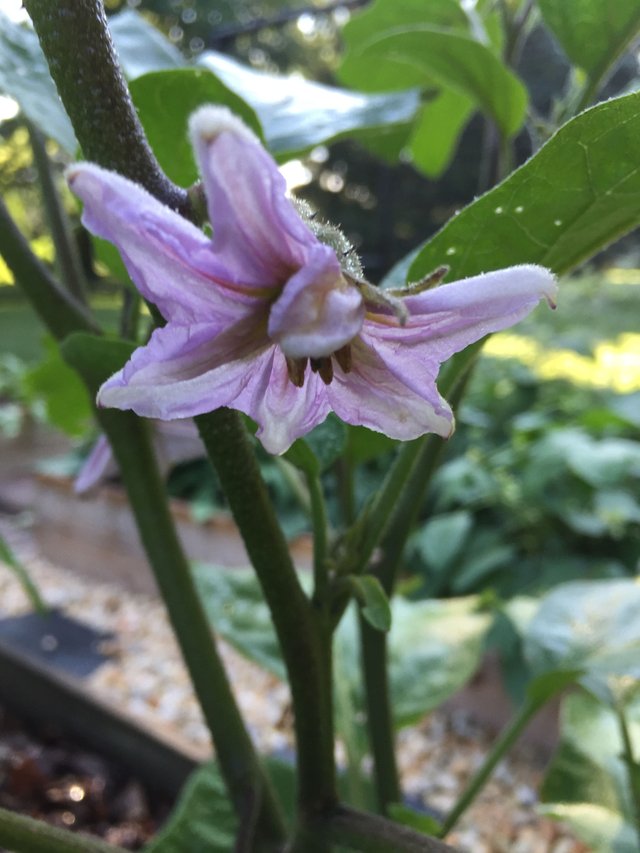 By the beginning of July I was beginning to get some nice eggplants and the plants had grown to a good size.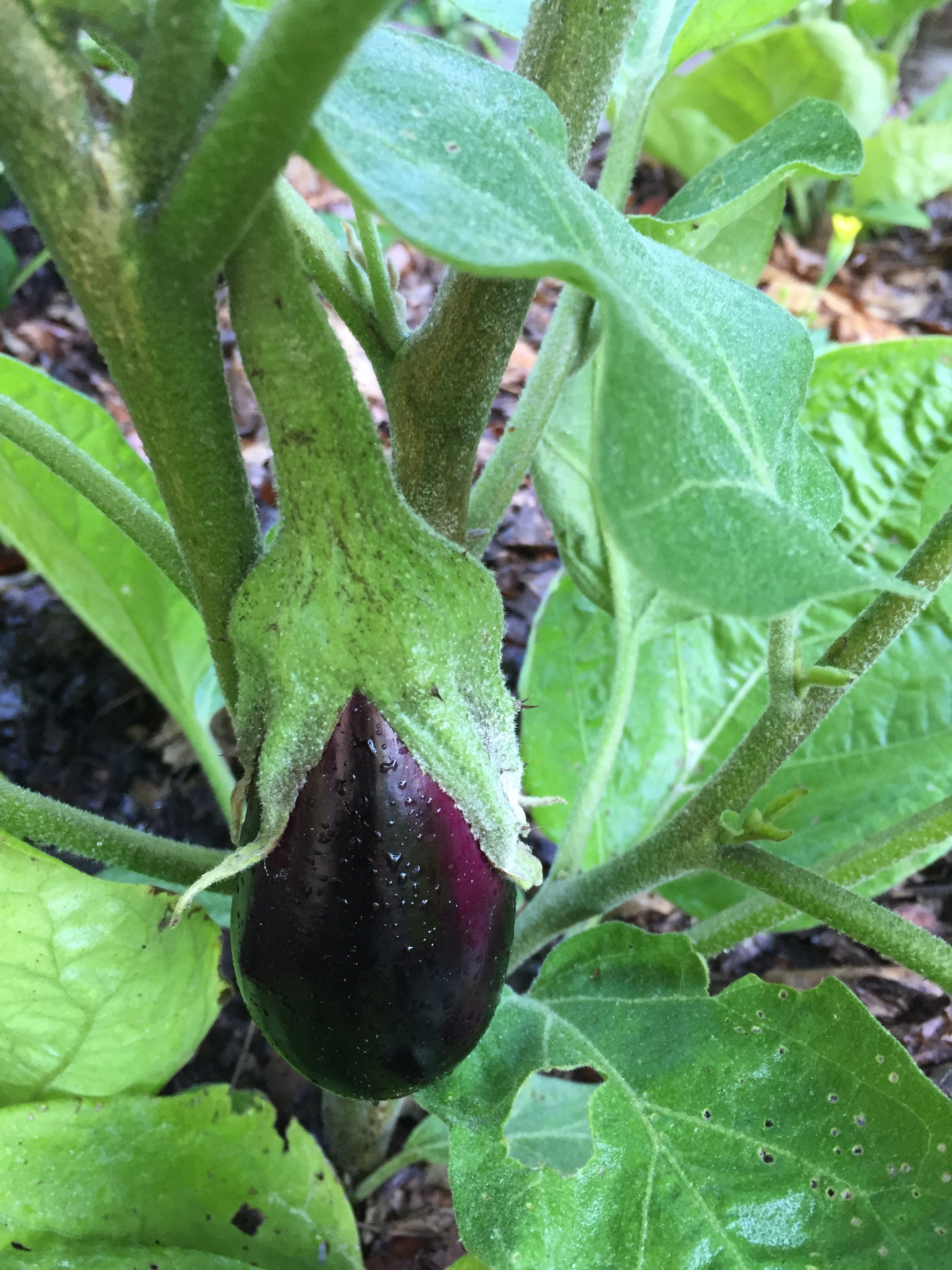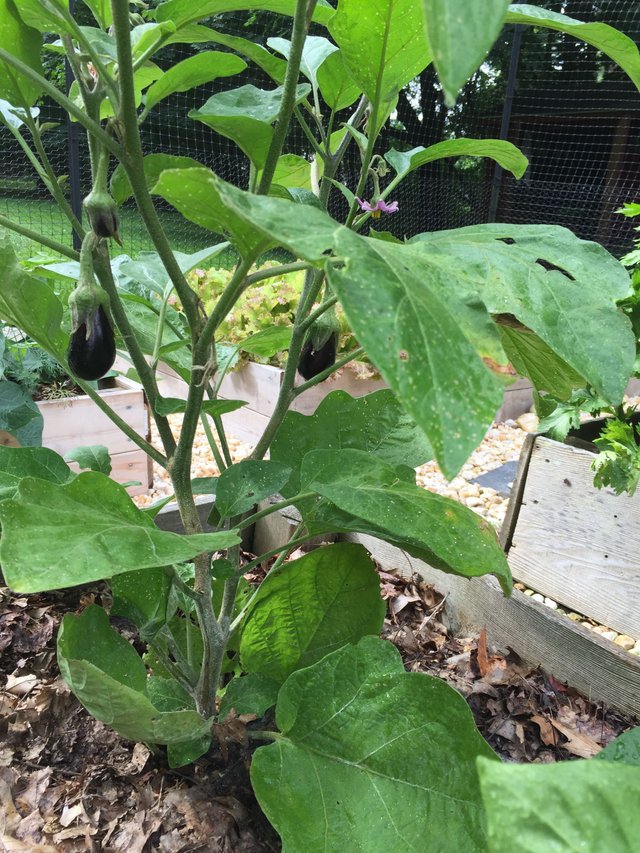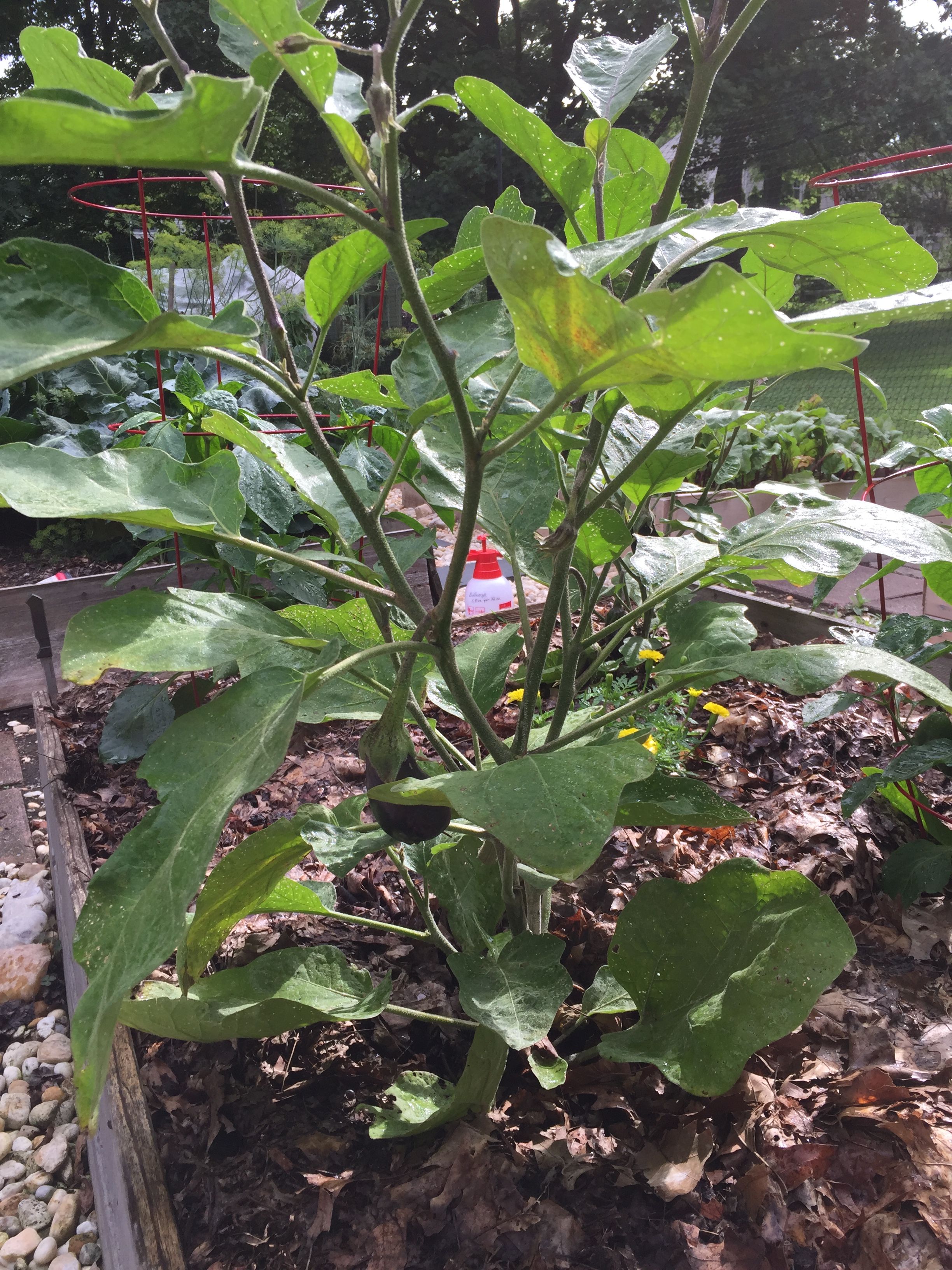 I can't write about eggplant without discussing the biggest problem with growing them – the dreaded flea beetle. For those of you that live in an area that does not have this pest, consider yourself blessed. You should be able to grow a tremendous crop of eggplant. For the rest of us it is critical to keep this tiny black bug under control or they will put pin holes in every leaf on your plant and your harvest will suffer considerably. I use diatomaceous earth and neem/sal suds mixture but they can't be totally eliminated, only controlled. And if you're not around to reapply your pesticide after a rain, then you will have problems.
The flea beetles seem to feed mostly when the temperature and humidity are high. I noticed that many years the plants come back to life in the fall after the little pests go away and produce a nice fall harvest so don't give up on them if your plants look sick towards the end of the summer.
Thanks for reading and please let me know if any of you have a good solution to the flea beetle problem.