A Flood of Cucumbers
When cucumbers start coming in it can get a little crazy. If you are away for just a few days as I was, the cucumbers will get very large in a hurry. You can see some oversized cucumbers here in my latest harvest from two plants.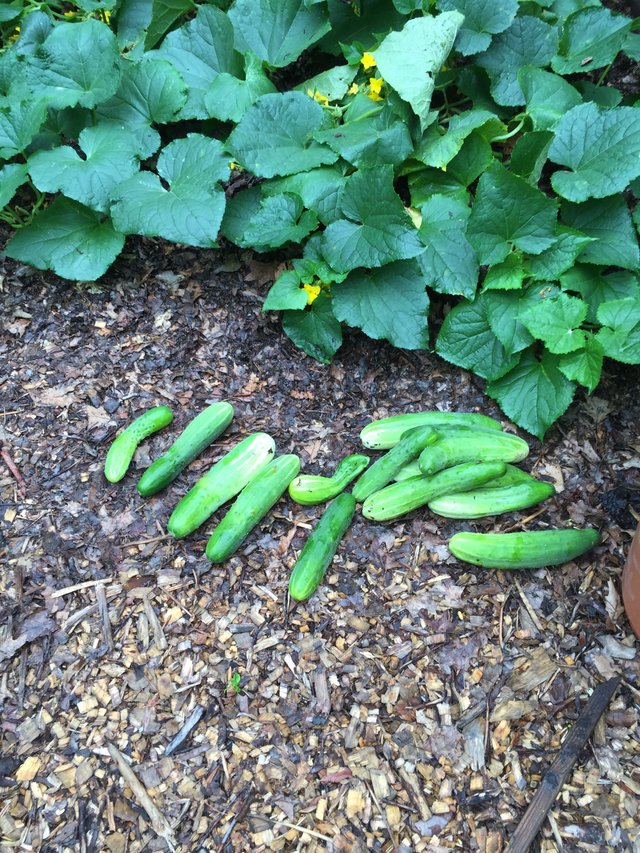 Cucumbers grow as a vine and conventional plants require either a good deal of space or a trellis to climb. I grow a bush variety that requires less space but still produces more than enough cucumbers. They won't grow much larger than this.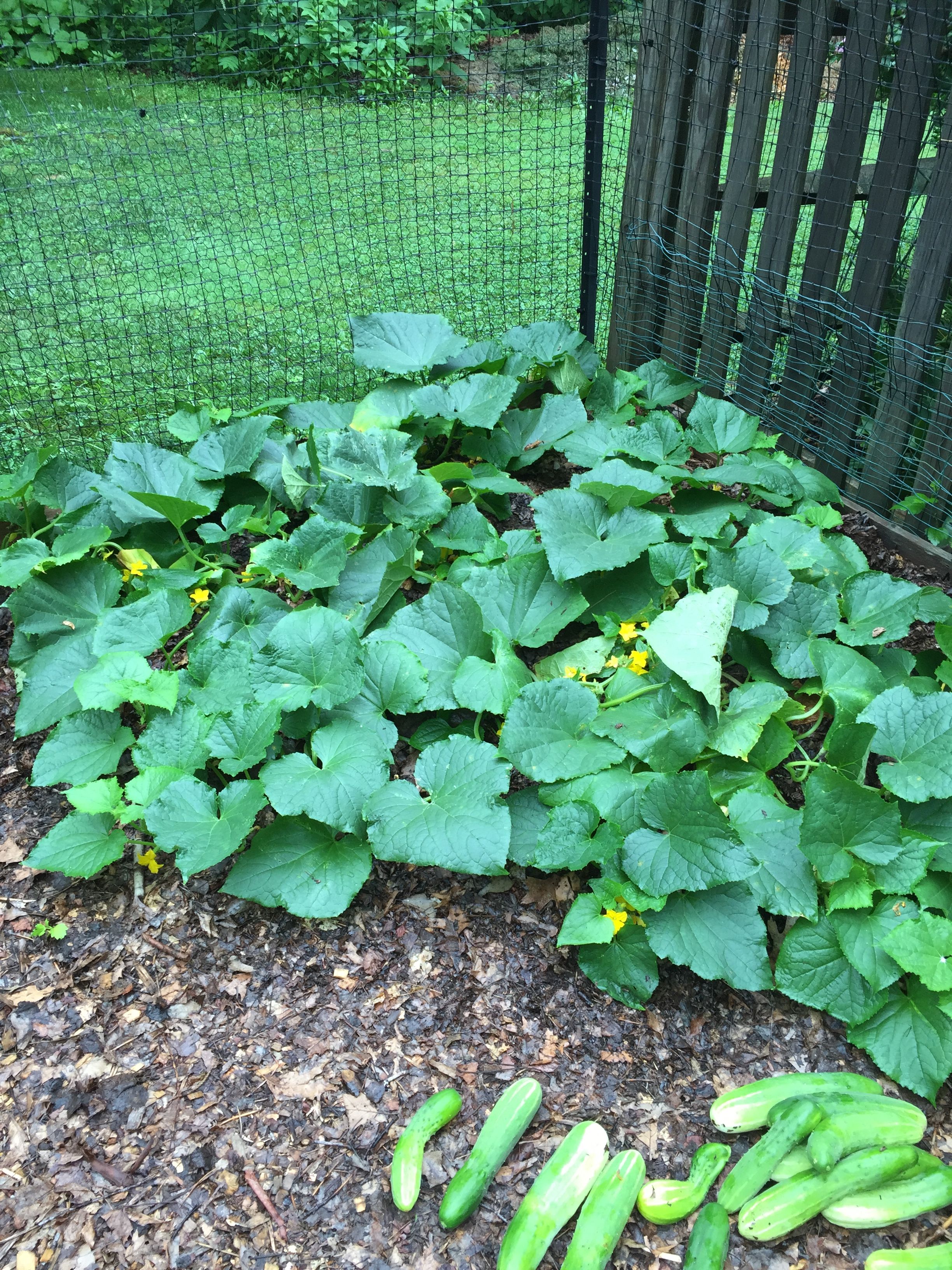 Cucumbers require a lot of water in order to produce well and should be watered daily if it's not raining. I do not use any fertilizer for them but work in organic matter before planting. I grow them in the corner of my garden and raise the bed up but do not put them in one of my larger boxes. I find it works better to just put them out of the way in a corner and let them do their thing.
I also think it works better for me to plant the seeds directly into the ground rather than attempting to start plants inside. I lost the plants that I started inside this year from root rot which set me back a couple weeks. This has happened to me prior years also. My strategy next year will be to plant some seeds every week starting in late April until I know the threat of frost is over and then keep the two largest healthiest plants. The last frost date for me is around May 15th.
This year I decided to start another plant in late June in an attempt to extend my harvest time into the fall. I did build a small box for this plant and planted it several feet away from my primary bed.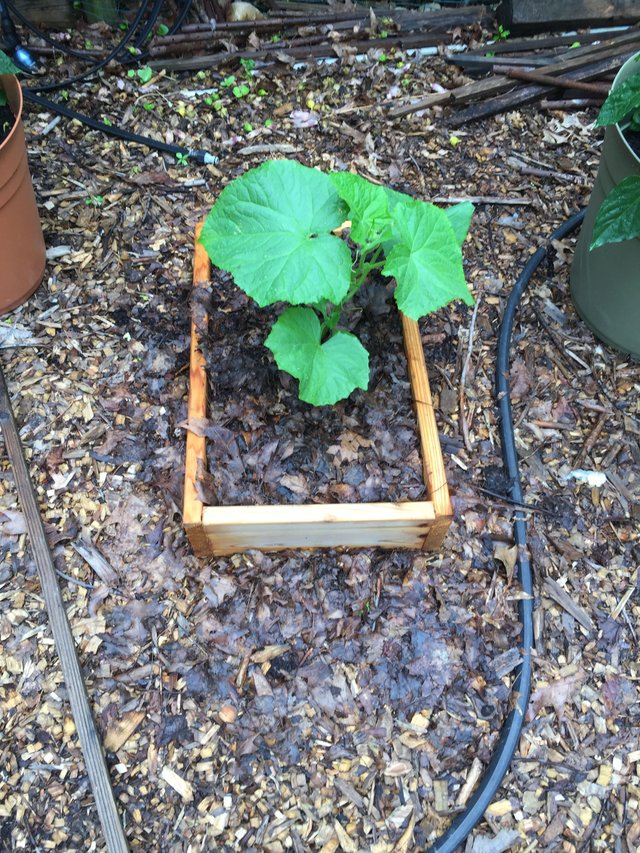 The box is not very big and the plant may become somewhat root bound but my objective is not to produce an extraordinary amount of cucumbers from this plant but rather to merely extend my season into September. If this plant doesn't do well I'll know the box needs to be bigger.
So my best word of advice with cucumbers is don't plant too many unless you are planning on selling them or making pickles. Thanks for reading and good luck with your cucs.