Our ninety day cucumber crop.
Variety : Beit Alpha, this is seedless.
Name : Proximus
Crop area : 4000 square feet
Harvest : 3414 pounds
Container : 6 liters
3 or 4 plants should be more than enough for a family.
A nethouse was made to prevent pollination, so that the cucumbers could be seedless.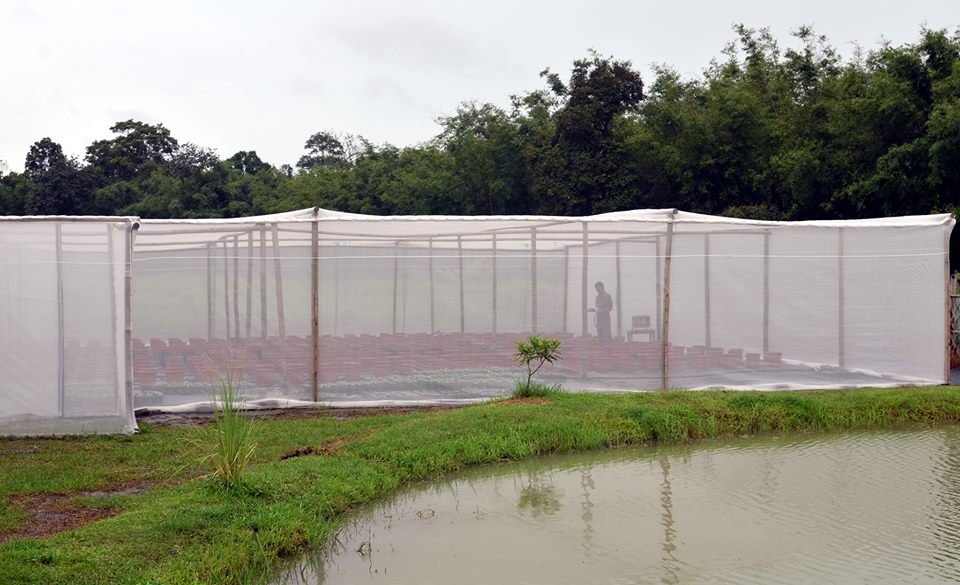 The seeds were first germinated in 4 inch pots. Germination was 95% plus.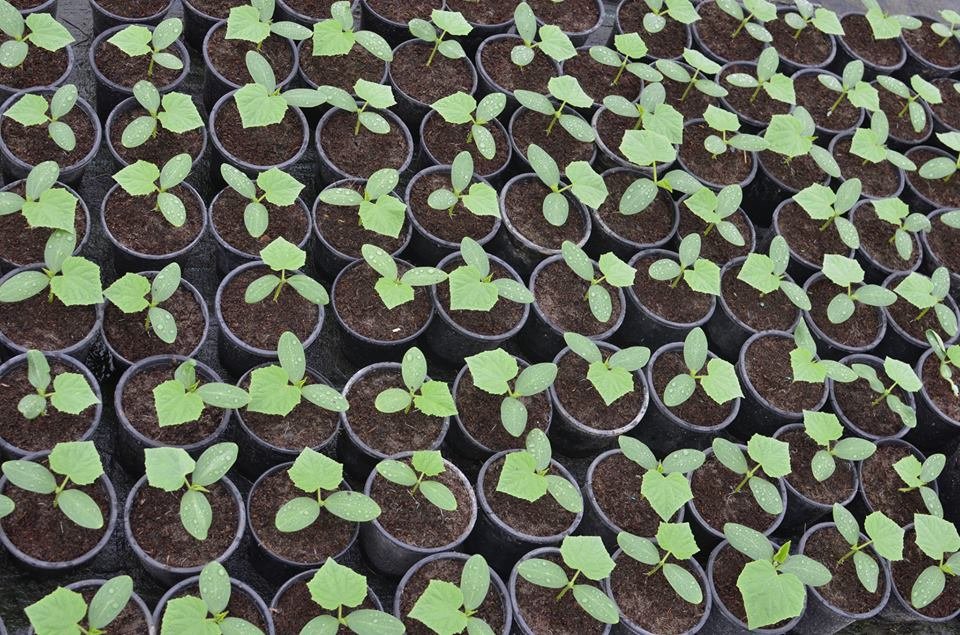 Transplanting was done on the 15th day.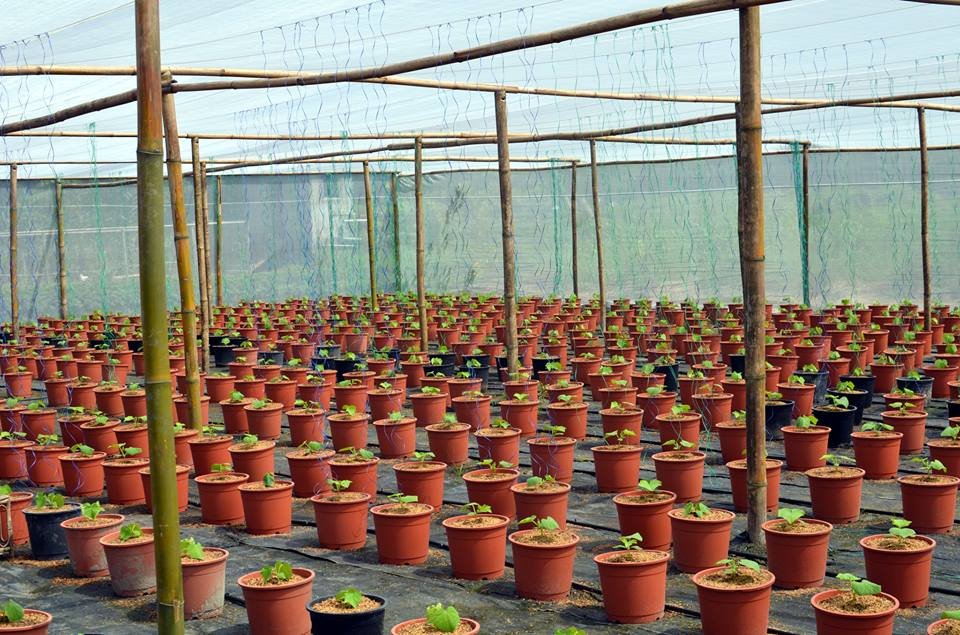 All flowers buds and lateral branches were pinched till the 6th node to promote vegetative growth. The slipper is for good luck.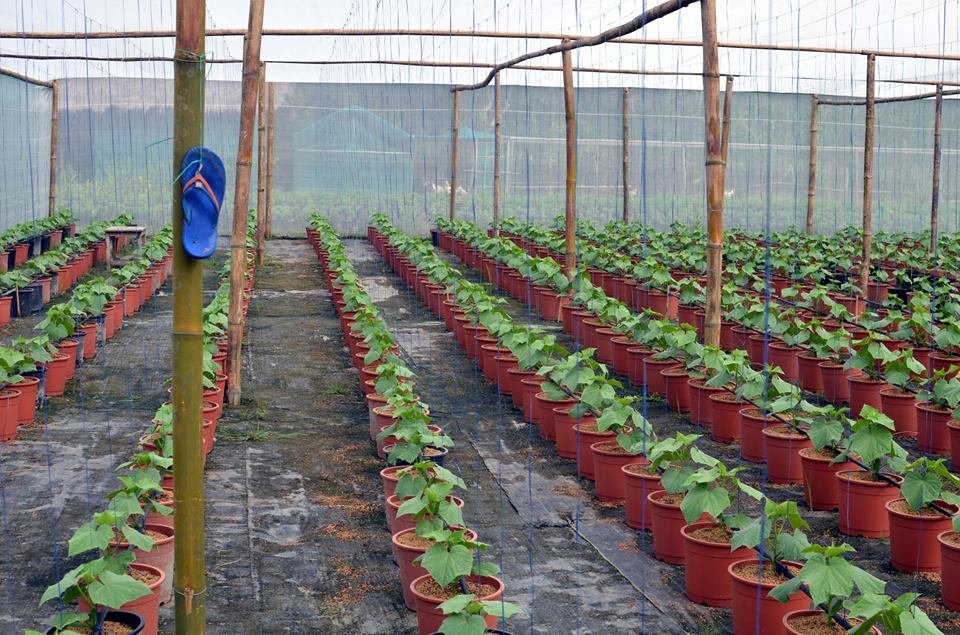 The lateral branches were pinched out so as to maintain a balance between vegetative growth and flowering. The vine was supported by a hanging twine.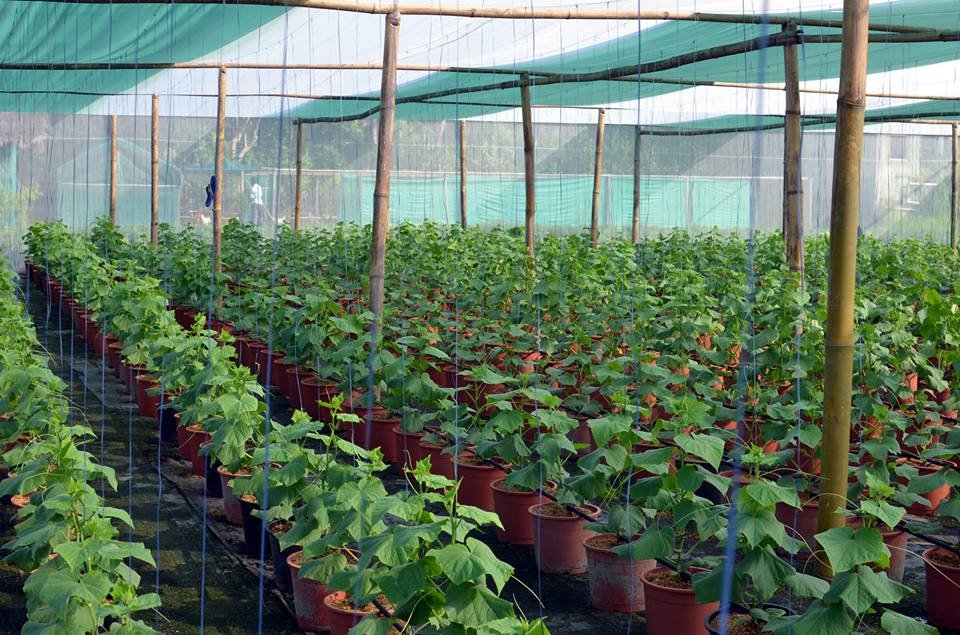 The growth is very fast.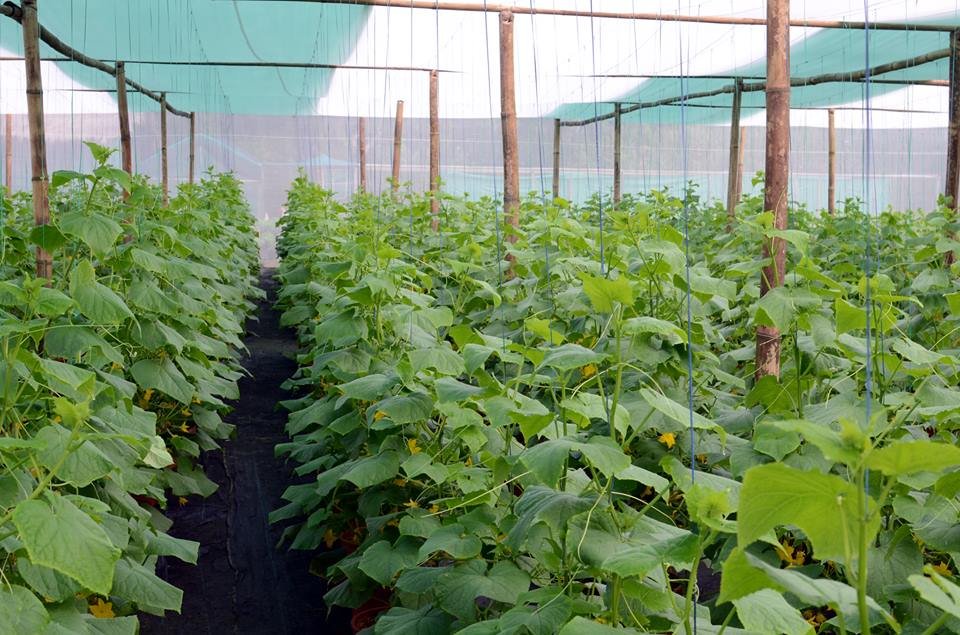 This is about 45 days from seeding.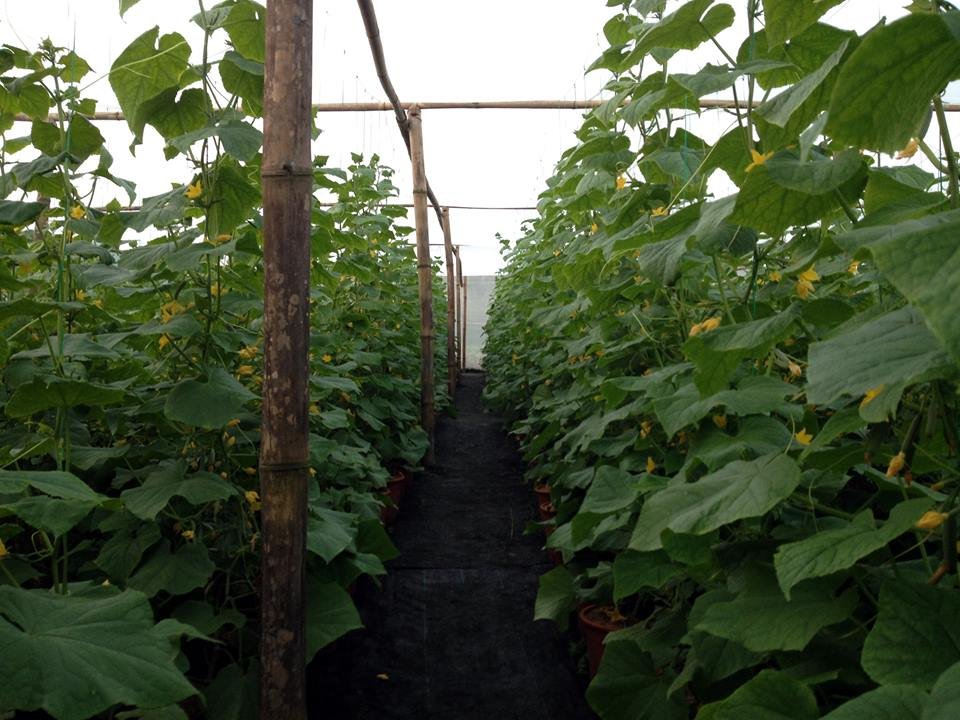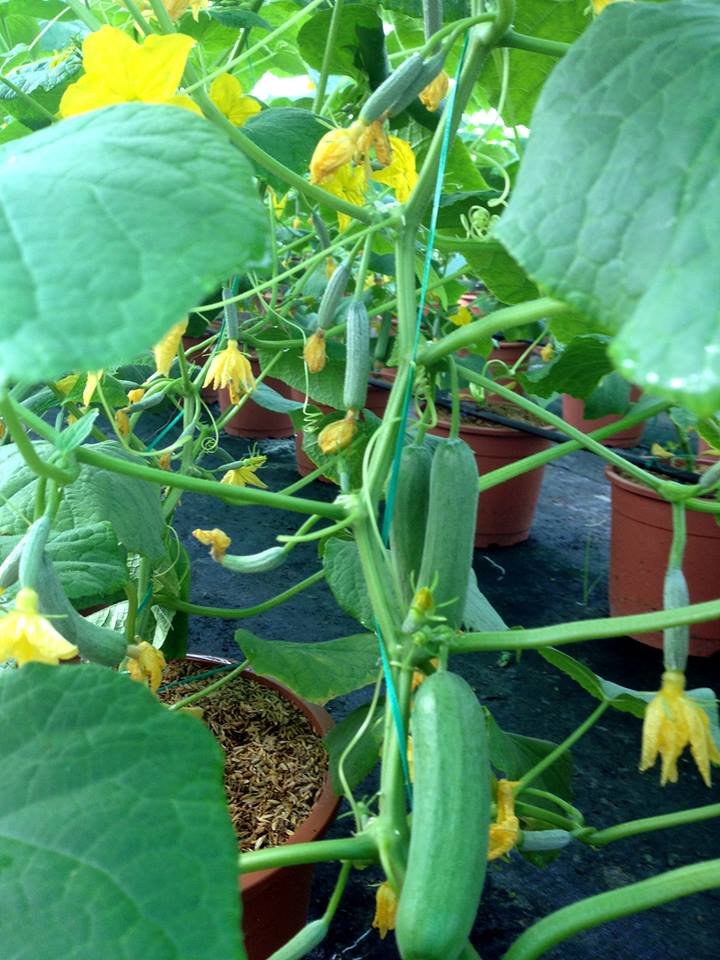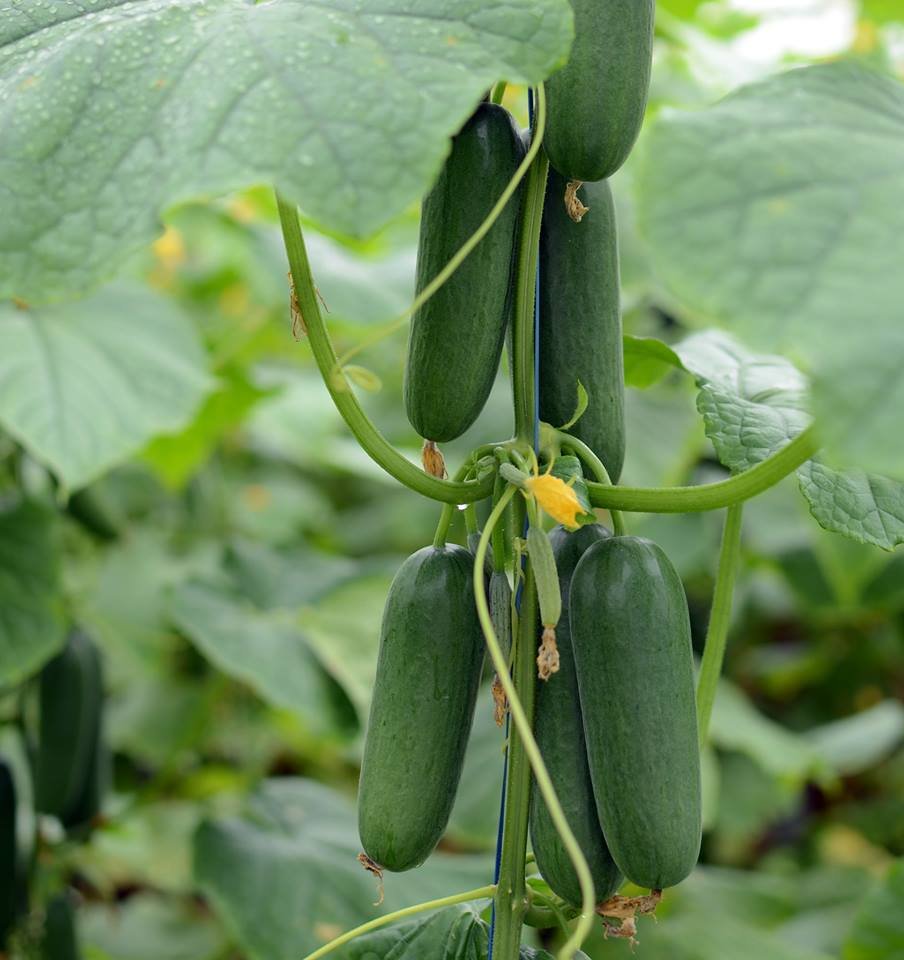 As harvesting progressed, we cut off the leaves from the bottom leaving the one below the developing fruits and the ones above.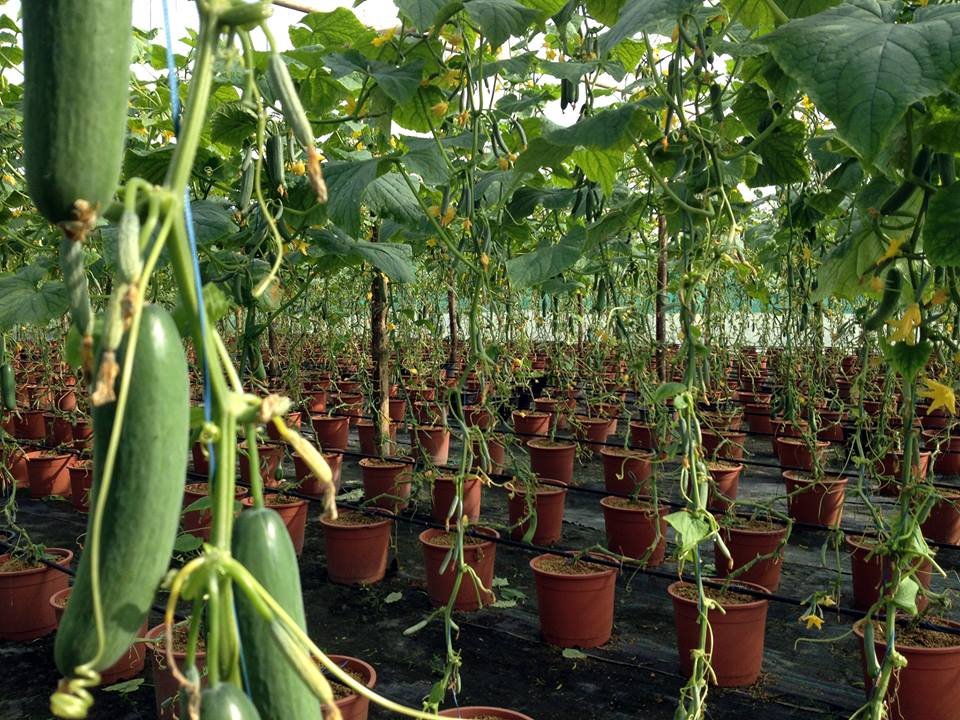 The crop ends in 90 days.