Tomato galore!
I'm still catching up on the photos I shot before we went on a holiday, but as time passes I am forgetting their stories. Memory is a weird thing. I'm certain there is a reason I took a specific photo yet I cannot remember why 😂
Anyway, as autumn approaches and our tomato plants start dying in the colder nights, let's remember what it was just a few months back!
That was our first diverse pick of tomatoes. Before that we had mainly super early variety to pick.
So here we have 6 cherry tomatoes varieties, Black Pineapple, Auriga, Marina and a heritage variety (the wrinkled one).
Expect a few more tomato photos before I call it the end of summer photos! Let's hope it won't take me until Christmas!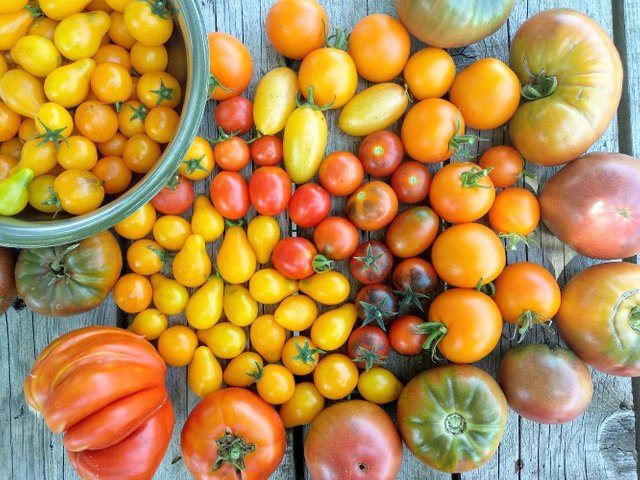 Posted using Partiko Android