Picking green beans!
So we started teaching the kids how to pick green beans! It's been a great success! They still lack the patience to pick a whole bed of beans but make it into a game, to discover where the pods are and to figure out which ones are ready and which are still young or too old.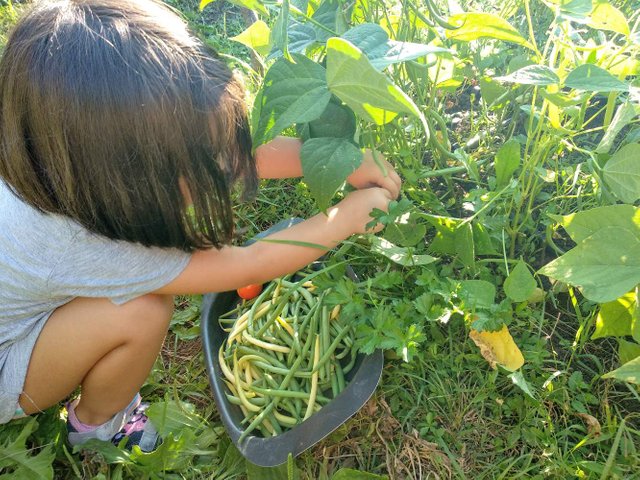 Baby girl is much more persistent as she strives for filling the tray we give her.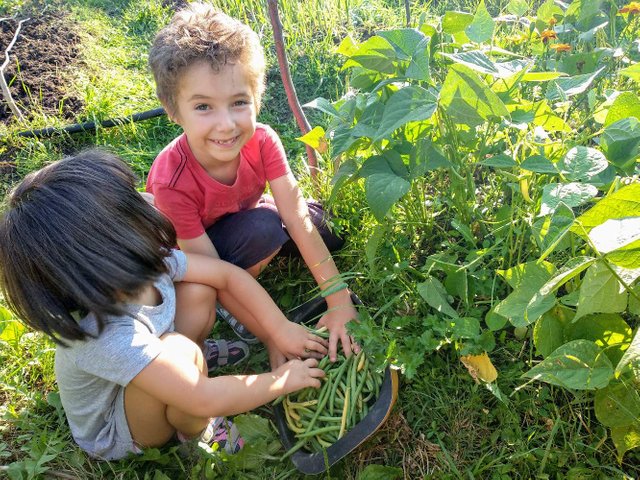 Our big boy prefers to pick single pods here a d there and run around the bed with "super speed" and toss the pods in the tray from a distance, much to his sister's dismay.
Between them they still managed to pick about a kilo of pods which is more than enough for a couple of dishes. Funny thing is they prefer to eat the beans fresh, green, not cooked and say that cooked is "not real"!
Posted using Partiko Android