Peppers and tomatoes in our summer garden
Ok so I've been building up the suspense 😂 with summer photos of the garden and soon will post the final few photos before I come to present day!
That will be a relief as I won't struggle with sorting what has been posted, what has not been posted and why!
First is one of the pepper beds. We run out of straw this spring and so we mulched with cut grass from the paths in the garden but that's not nearly enough, as it disappears very quickly.
Still we had a great year for peppers! Picked a few buckets full of green peppers which we roasted on the fire and then peel and serve with marinated chopped red onions, garlic and parsley. Of course all from the garden!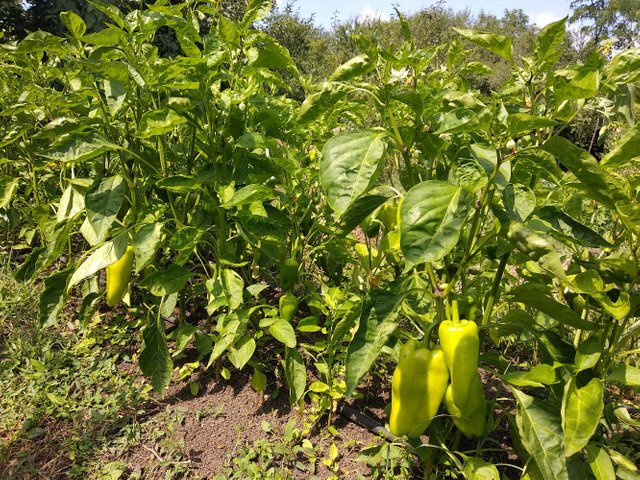 Next is one of the tomato beds, this one with salad varieties or as I learned the people of USA call them - beefsteak! Weird!
We have about 6 to 8 varieties in this bed. I promise I will post the varieties we grow before it's winter time! 😂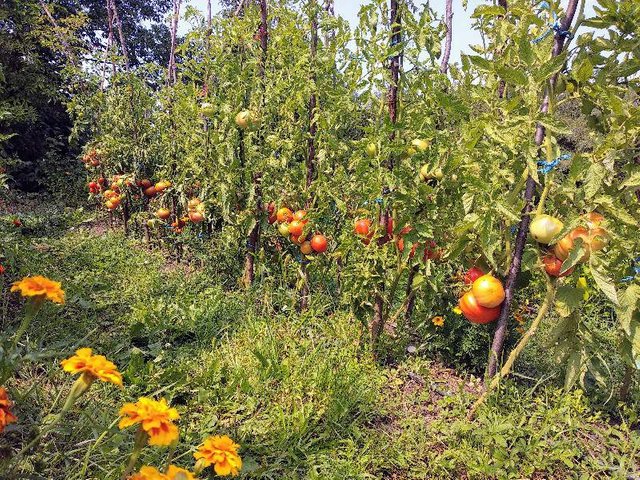 You can also see the tagetes flowers showing from the next bed. As well as our grassy paths, we love them even if they are a challenge with our type of garden right now...
Posted using Partiko Android