More summer harvesting!
Hello, I am continuing with my attempt to post photos I took a while back in the summer.
Today I found a nice photo of our regular harvest from the garden. As you can probably tell from the photo tomatoes are very important to us 😊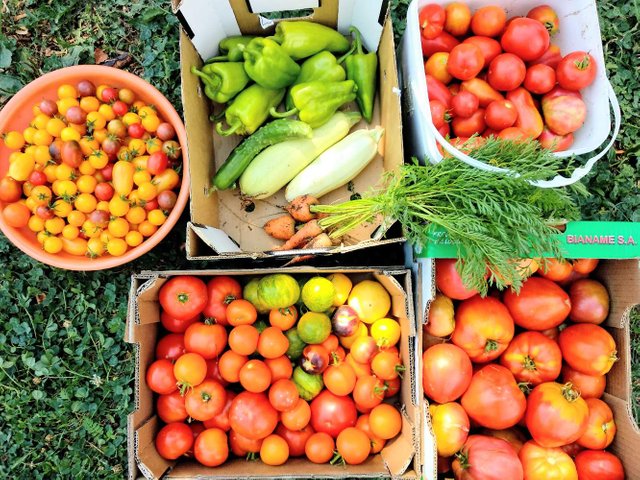 We also had great success this year with a "failed" carrot bed. Most of the seeds did not grow and that made the ones that did grow very far apart. As the variety is Chantaney, they are perfect for clay soils, they grow thick at the top, instead of tall and thin.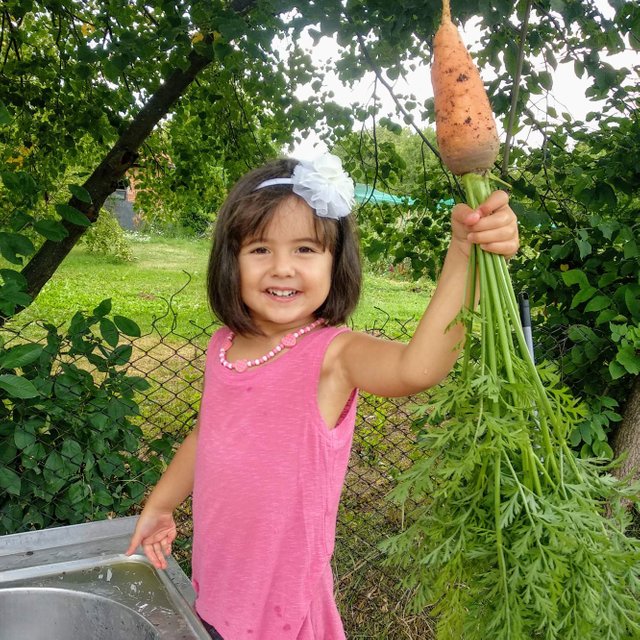 We only had about 20 similar carrots but they were more than 6 kilos! Oh and we had a good pepper year as well! Picked several buckets 30 liter each, full of green peppers!
Roasted green peppers is a very popular summer salad around here!
Posted using Partiko Android