Lonicera caerulea, known as honey berry or haskaps or Kamchatkas around here. A very fine berry plant that ripens very early in the season. The problem is it grows very very slowly and only for a short time in spring.
Probably it dislikes the heat and lower humidity in our summer. But most other plants grow rapidly in June and July, while the Kamchatkas just survive.
Because of that, hubby decided if we cannot have large bushes, then we must have plenty of bushes! So last year he started to try and root some cuttings but it did not work out.
Eventually he found out it's easier to root a living branch by partly burying it in the soil! This way we got 3 rooted branches, 10 cm each, with roots, last autumn. We cut them and planted them separately and now they overwintered and are starting to put out leaves!
This year another 4 branches are buried, so we hope in a few years to have a few dozen small bushes of Kamchatkas!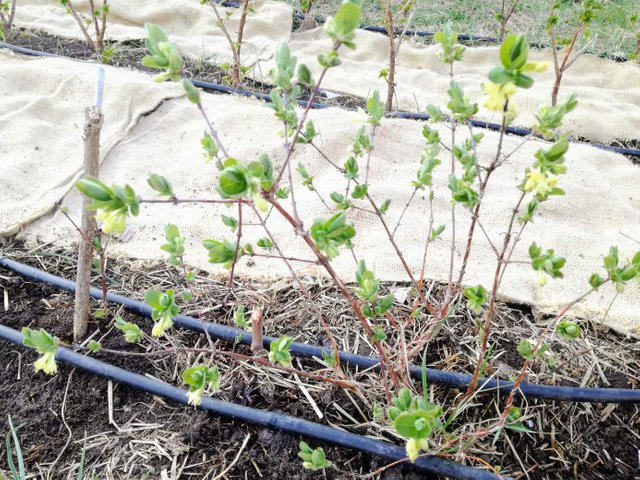 Posted using Partiko Android