Today, was supposed to be a day of rest, after working hard the last week I was meant to put things to one side and just take a little me time, instead I ended back in the garden.
Last year I built 2 planters out of pallet wood,it was a great project and to see them come together as they did brought me joy and excitement, but once they were finished I kind of lost sight of what I was going to put in them and moved to another project.
Today, I took the time to look through my plants that I have growing to see what would look best in these planters, I was going to go with marigolds but for some reason, none of my marigolds have germinated.
So I decided to do something different, I have gone with the same as last year which is petunias, with a middle plant to give it some hight, this plant is the cornflower.
It should grow to a good hight with purple flowers on the top.
I have 1000's of petunias and cornflowers growing at the moment so I took the biggest ones I could find and added them to my planters, now only time will tell to see if they can handle the last few weeks of the cold.
If they do it should be a beautiful array of flowers coming in to the summer months.
Here is some photos.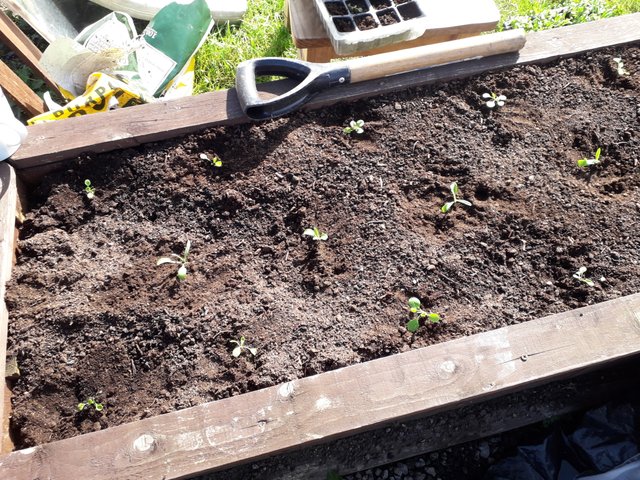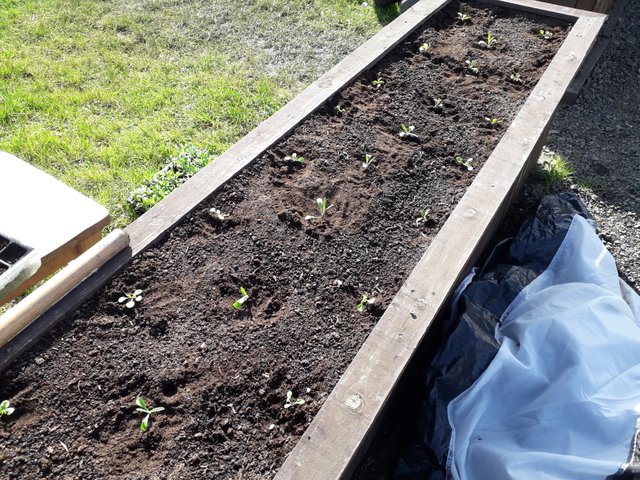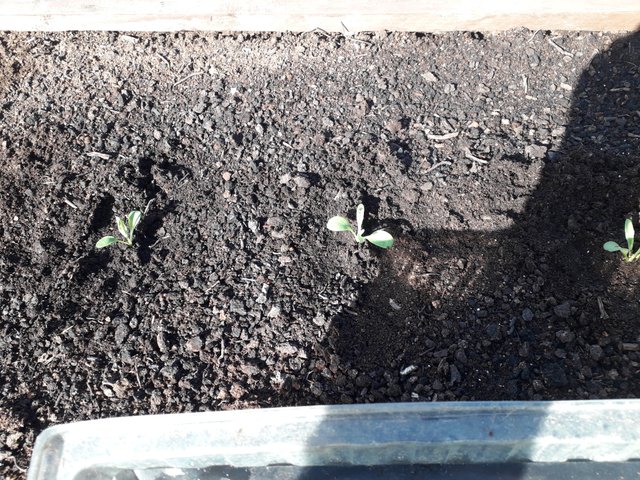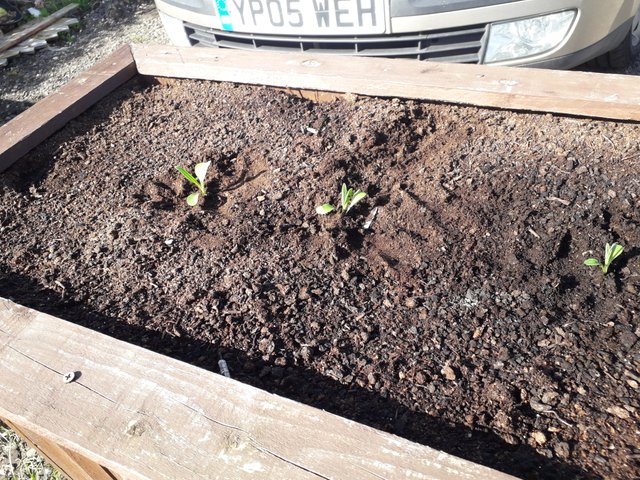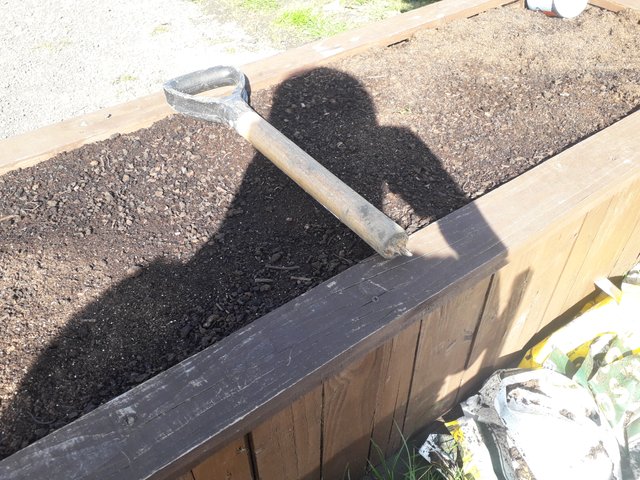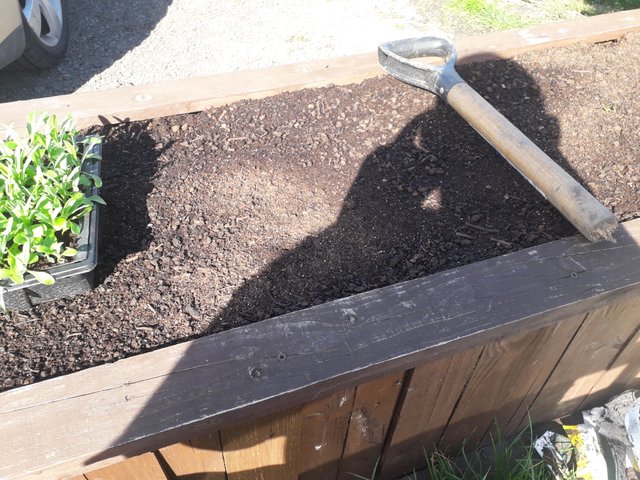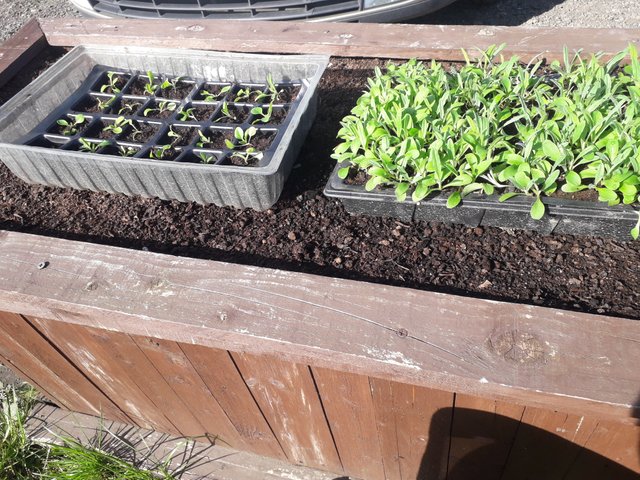 happy days guys