A truly amazing day Gardening.
Spring is in the air, can you smell it, I can. for me spring now smells like dirt, freshly cut grass and horse dung.
Today, I was a woke by my little boy, he jumped on me, gave me a big cuddle and told me that the sun is shining. Last night before I put him to bed I asked him what he wanted to do today.
His reply was one that as a dad I was so happy to hear. "Daddy I want to garden with you".
As a dad of three I have enjoyed many years playing with dolls, cars, make-up and even dress up. but finally one of my kids has followed in my footsteps, my little boy loves been out in the garden as much as I do, he even watches the same gardening programs as I do as well.
He jumped on me, "Daddy, its sunny out there, come on!"
How could any dad say no to that, I chucked on some clean clothes and made my way out to our little bit of land.
Now there is so much that has been happening over the last few weeks, we have been planting seeds left right and centre and today we have had to add an extra shelf into the greenhouse as we have run out of space for anything else.
My seeds arrived in the post, and like I said in my last post, I will share these with you a little later in this post.
I have been wanting to share with you the progress of my strawberry plants, and today I took some good photos, OMG, they are doing so well and I have a feeling that we will be getting a great harvest from these plants in no time at all.
I have started them a little earlier than you would do normally, strawberries like to grow before producing fruit and I have read in these book I have been reading all winter that you can get a crop from your strawberry plants if you start them early.
The goal for me was to make sure that we had a crop of strawberries this year so I started them as early as possible, they have been on my windowsill in my house for weeks now, and I have seen them sprout up from seeds to their first leaves to the leave they have now, these are called their true leaves, and the bigger the plant gets the two leaves they started with will die off.
It is just amazing to watch, and I have found my self checking on them everyday making sure the soil around them isn't too wet but enough so the plants can grow to be big and strong.
These are some pictures I have been taking over the last few weeks.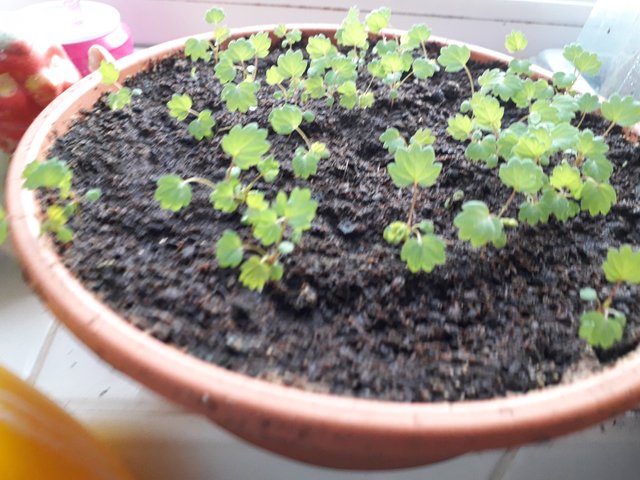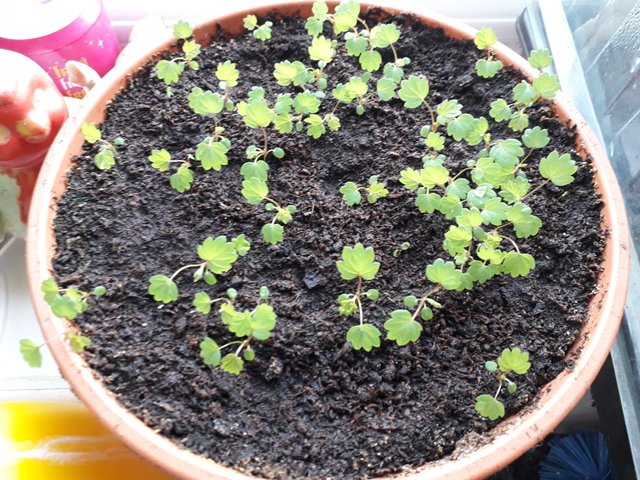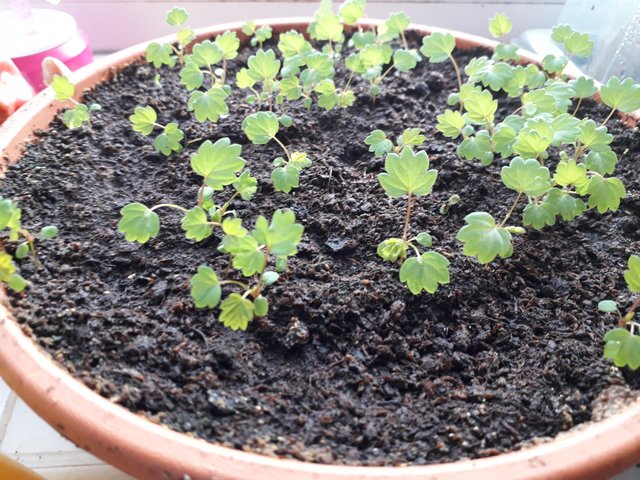 You can clearly see the difference between the start to how they are now, and they are in my eyes growing fast, These are my babies.
Last night was a frosty night, we saw a temp of -4 and I was concerned that this would have an effect on my plants in the green house.
As I can see the greenhouse from my house, I knew that the frost had hit it over night, the windows were covered in ice, and that is never a good sign.
One of the reasons I got the greenhouse was to protect my seedlings as they grow up, and with the research I have been doing a greenhouse can add an extra 3 to 4oc inside the greenhouse compared to the outside temp.
But still when we opened the greenhouse, some of the plants were looking a little sorry for themselves, they were drooping and some of the soil had frozen.
But as the morning warmed the greenhouse soon warmed too and I saw a temp of 18oc which is a nice temp for all the plants in the greenhouse.
I was happy that the plants started to pick up, I am hoping that this won't have an effect on the growth of the plants later in their lives.
I decided to take some photos of the plants growing in the greenhouse.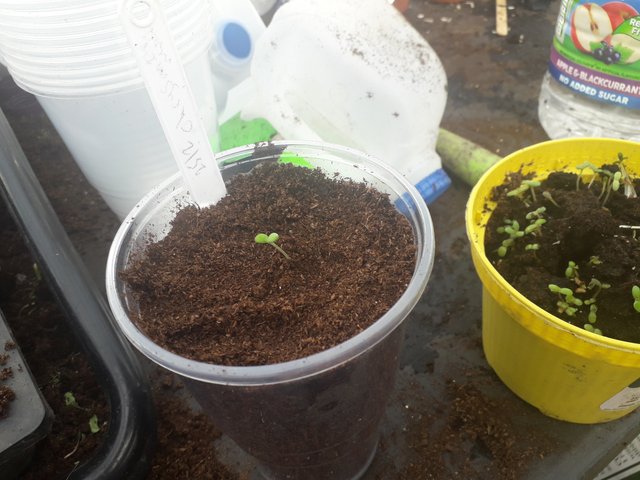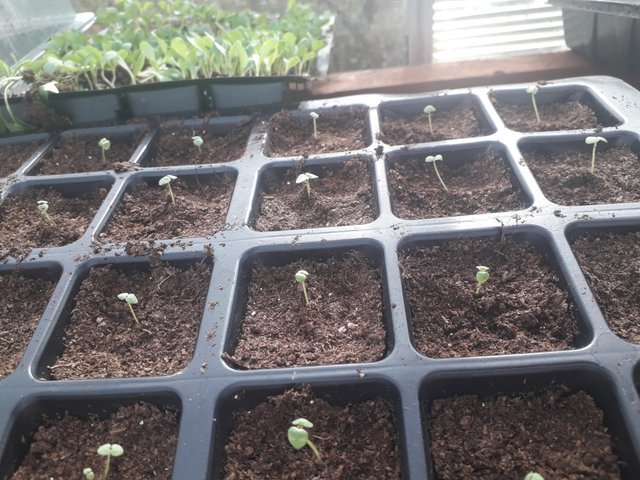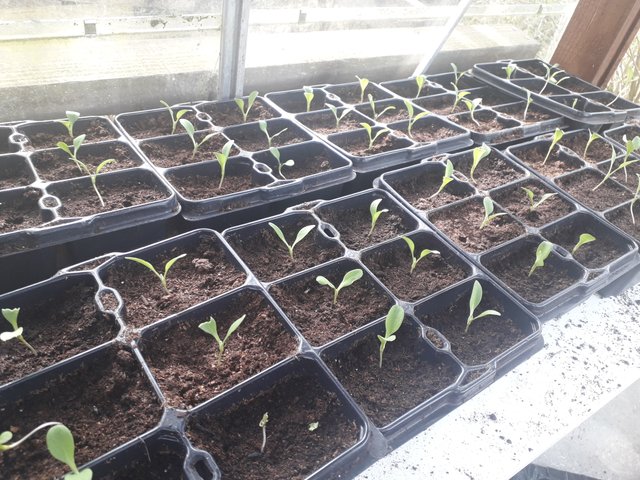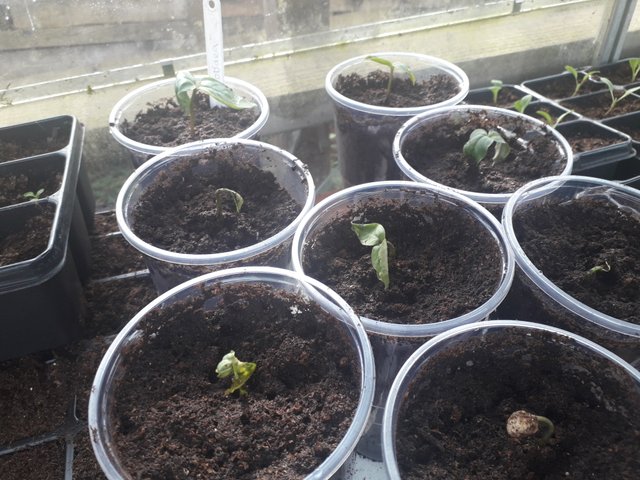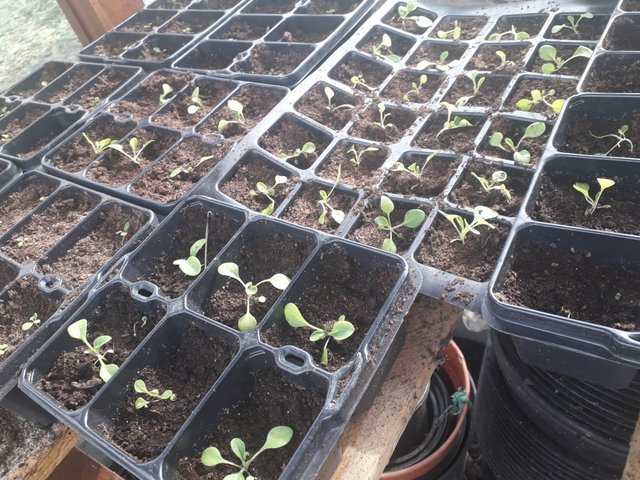 Some of them have had a really good start and have decided to grow quicker than i thought they would do.
My yarrow has decided to germinate, which to me is a great plant for our little friends. our cornflowers have also decided to grow to a point where I have moved some of them into the garden.
I also have chrysanthemums that have started to make a start, it is so exciting to see, my greenhouse is full of life, and I am loving every minute of it.
My little lad can't help but water everything from the plants to the glass that keeps the plants warm. the amount of water we go through keeping up with his watering habits is amazing, and we have to walk from the house to the garden every time we run out.
Like I promised here is a list of the plants that I have bought and have come in the post today.
Purple Oregano, The flowers on these plants/herbs are two kinds of purple, they look like they belong in a garden for butterflies and from what I have read these are a pollinator magnet.
White Swan Coneflower. These are a massive daisy like flower, white petals with a yellow centre, a true butterfly magnet.
Yellow Spotted Loosestrife. I don't know a lot about these but these are a long yellow flower that from what I have read have an attraction to bees so they have made it into my seeds for this year.
Cobaea (cup and saucer) plant, these are a climbing plant that I think will be going around the entrance to my garden and are a favourite of bees.
There is so much more that I want to get, I just hope that I have enough time to get them sowed and grown for this year.
fingers crossed.