Hello, steemians, and welcome to da garden, eh!
Today seemed like a good day to write my end of July garden report, so here it is.
The Emmer wheat is looking pretty good right now, the heads are starting to mature. This will be ready for harvest pretty soon.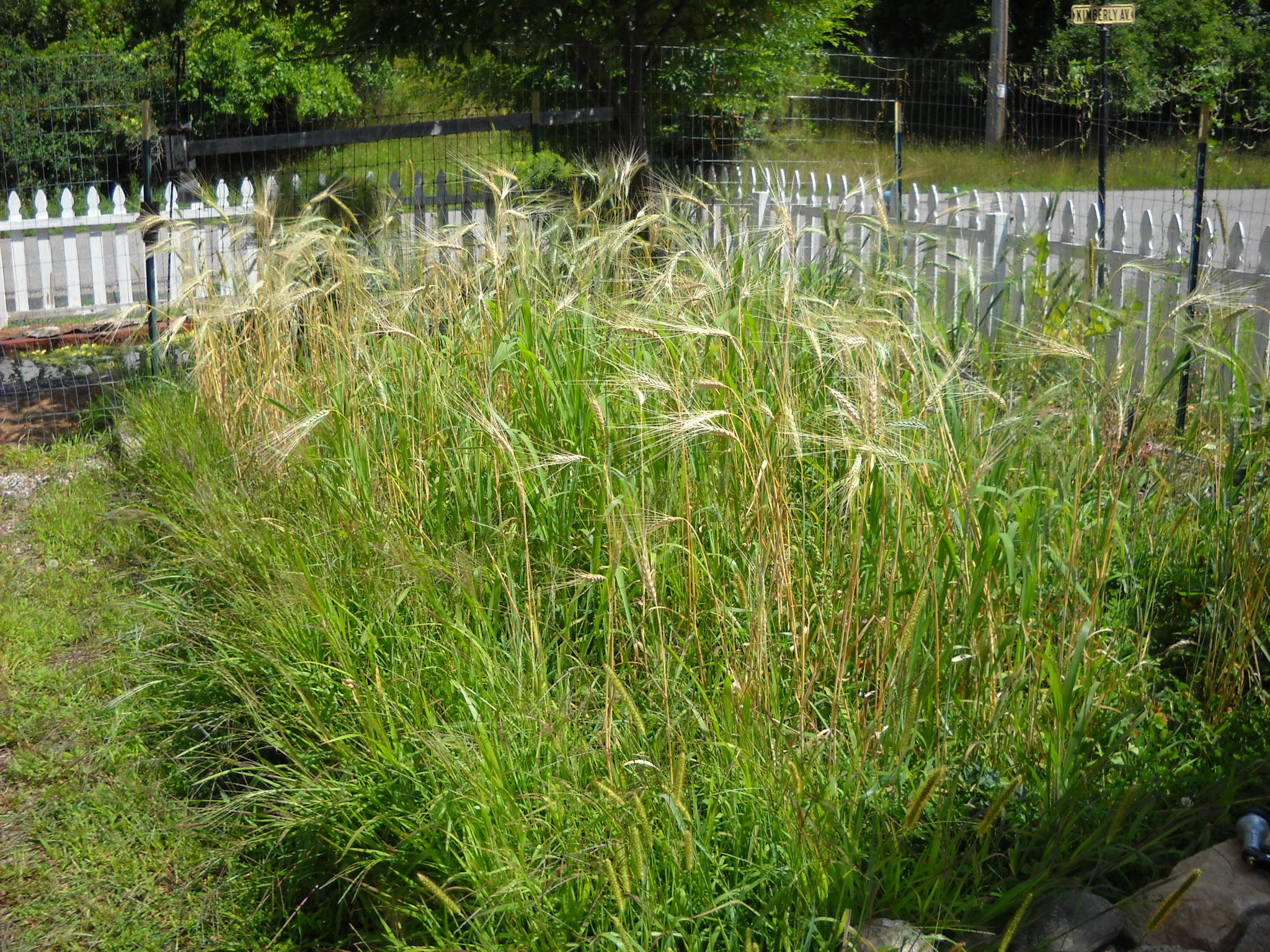 The red potato plants are starting to look like they're just about done growing. These are an early season red potato, so they don't usually continue to grow into the fall like the late season potatoes do. There is a Purple Peruvian fingerling potato plant in among the red potato plants. It's a volunteer plant from last year. It's the plant with the flowers on it. The Peruvian Purple seems to be a long season plant, in the past, they've continued to grow until a hard frost kills the plant. It's really hard to see in this picture due to the brightness of the light when I took the picture.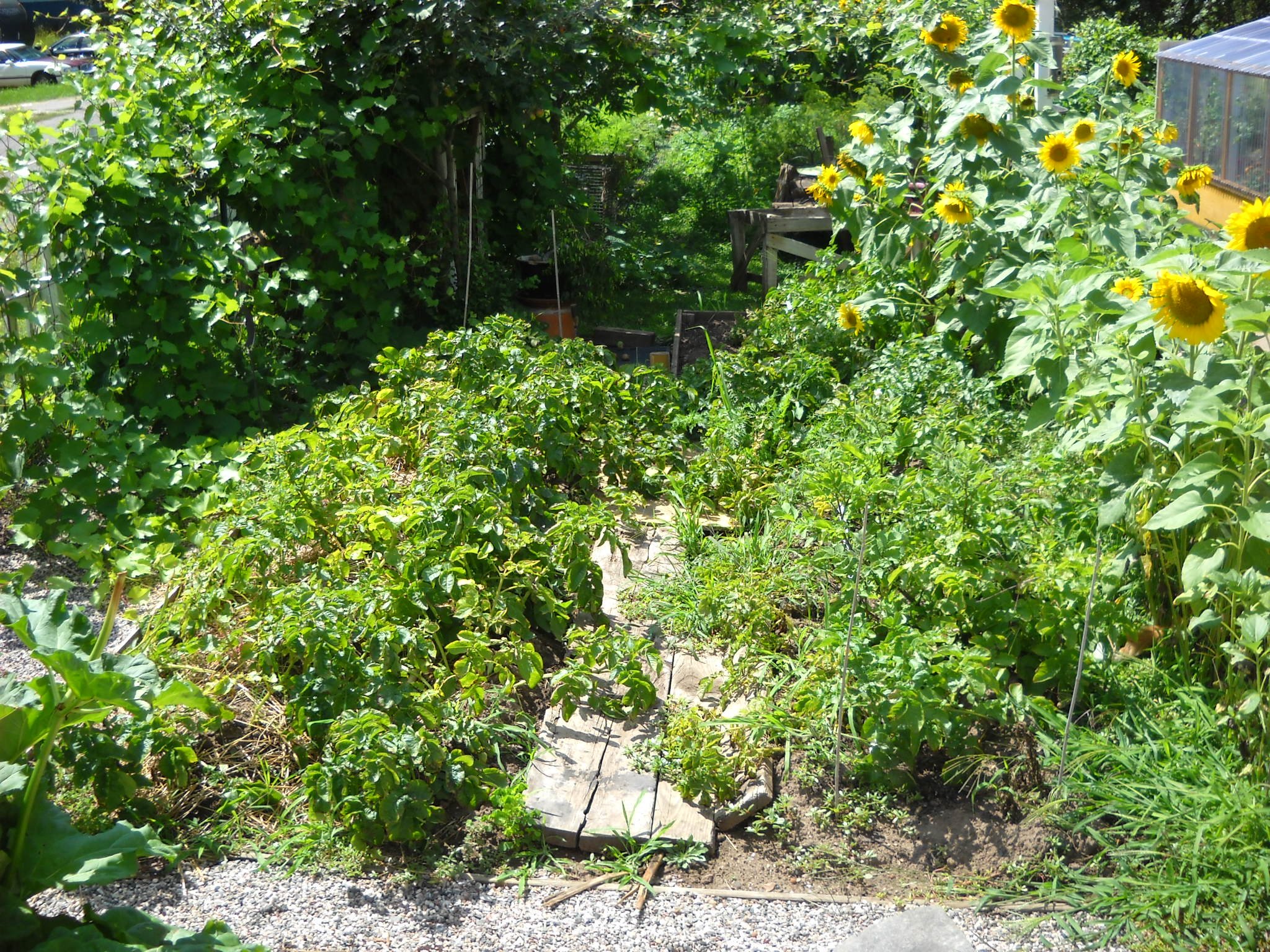 I have 2 Black Krimm tomato plants in the little raised bed in front of the house. These were planted a bit later than the other tomato plants, and when the deer got into the garden, she trimmed the plants back quite a bit, but they seem to be doing really well now.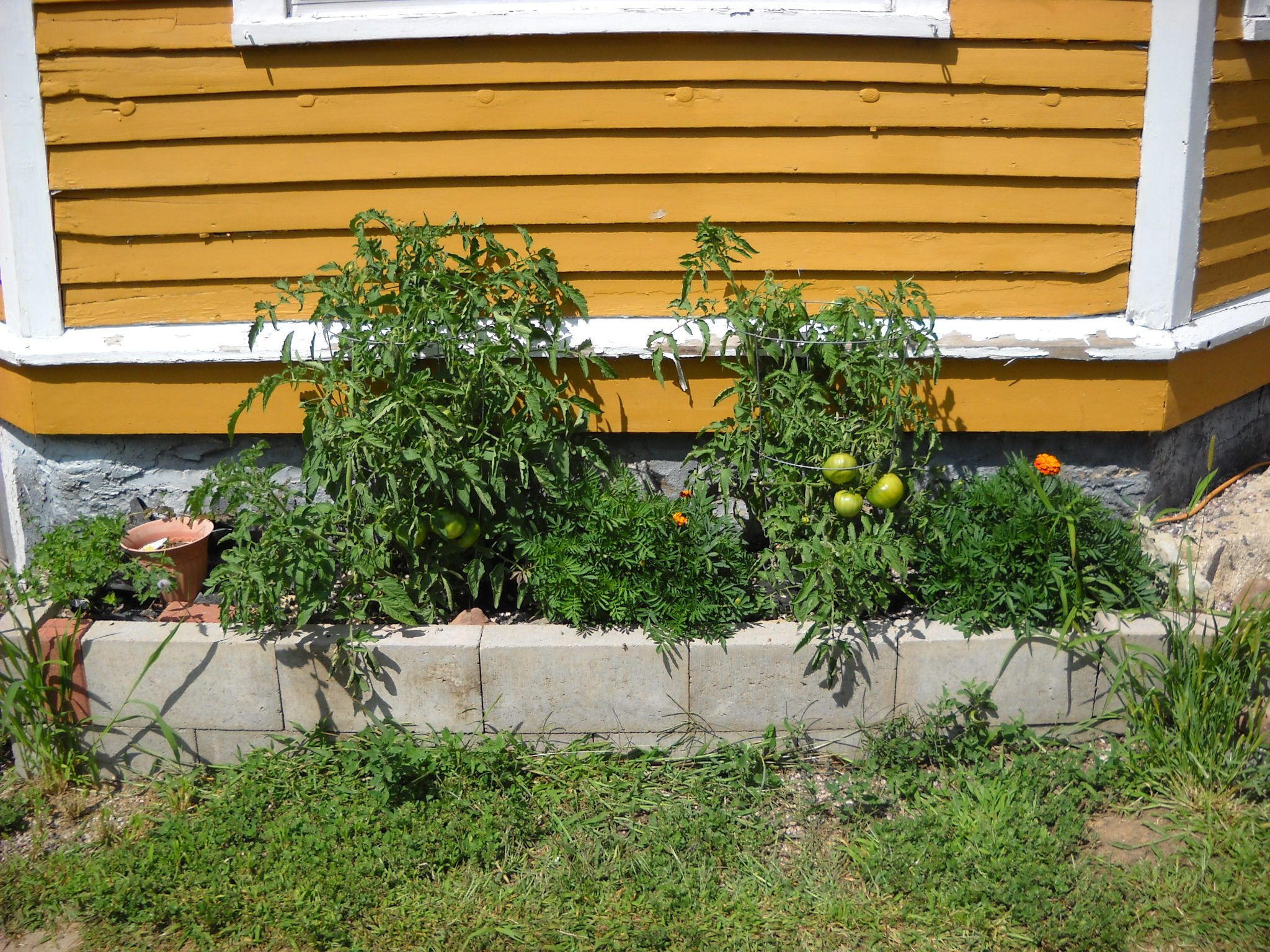 This is the yellow potato patch. I have 2 rows of Goldrush russet potatoes and 2 rows of Yukon Gold potatoes planted here. They all seem to be growing well. I had to replant some of the Yukon Gold seed potatoes because some of the first planting didn't come up.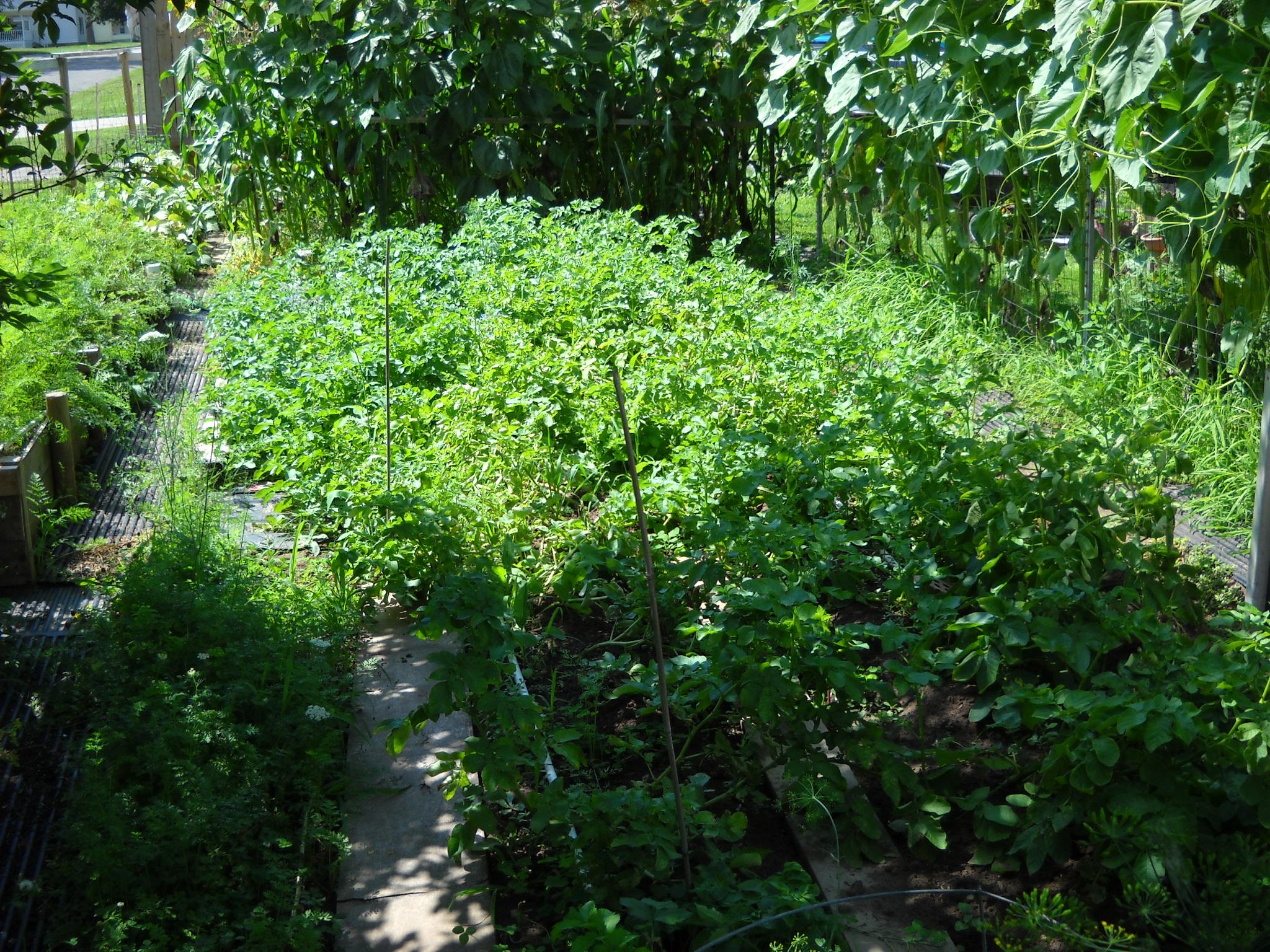 The carrots are really doing well this year.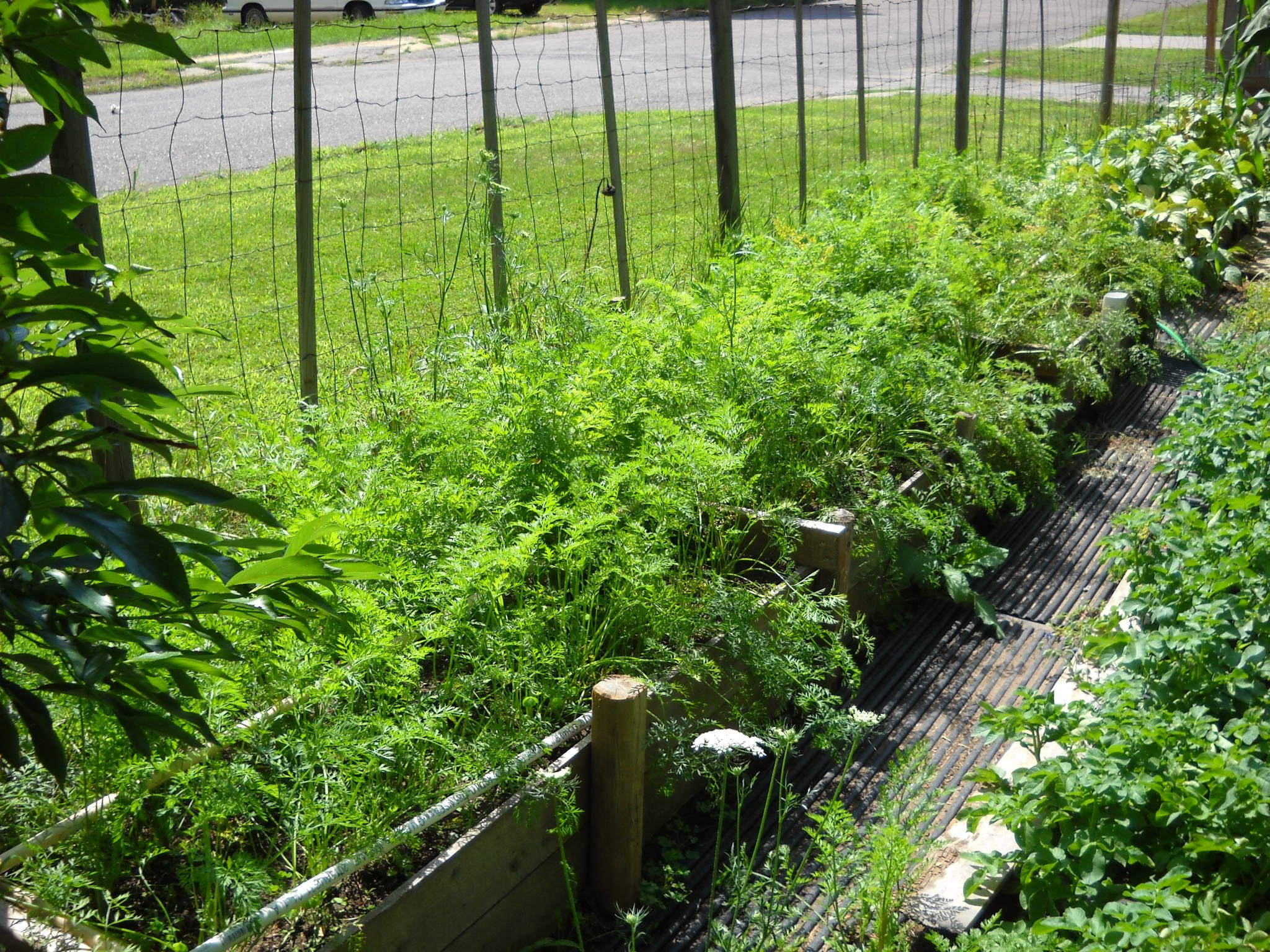 My poor green bean plants are producing pretty well, but they look like crap due to a bug infestation. I've had a lot of problems with that this year.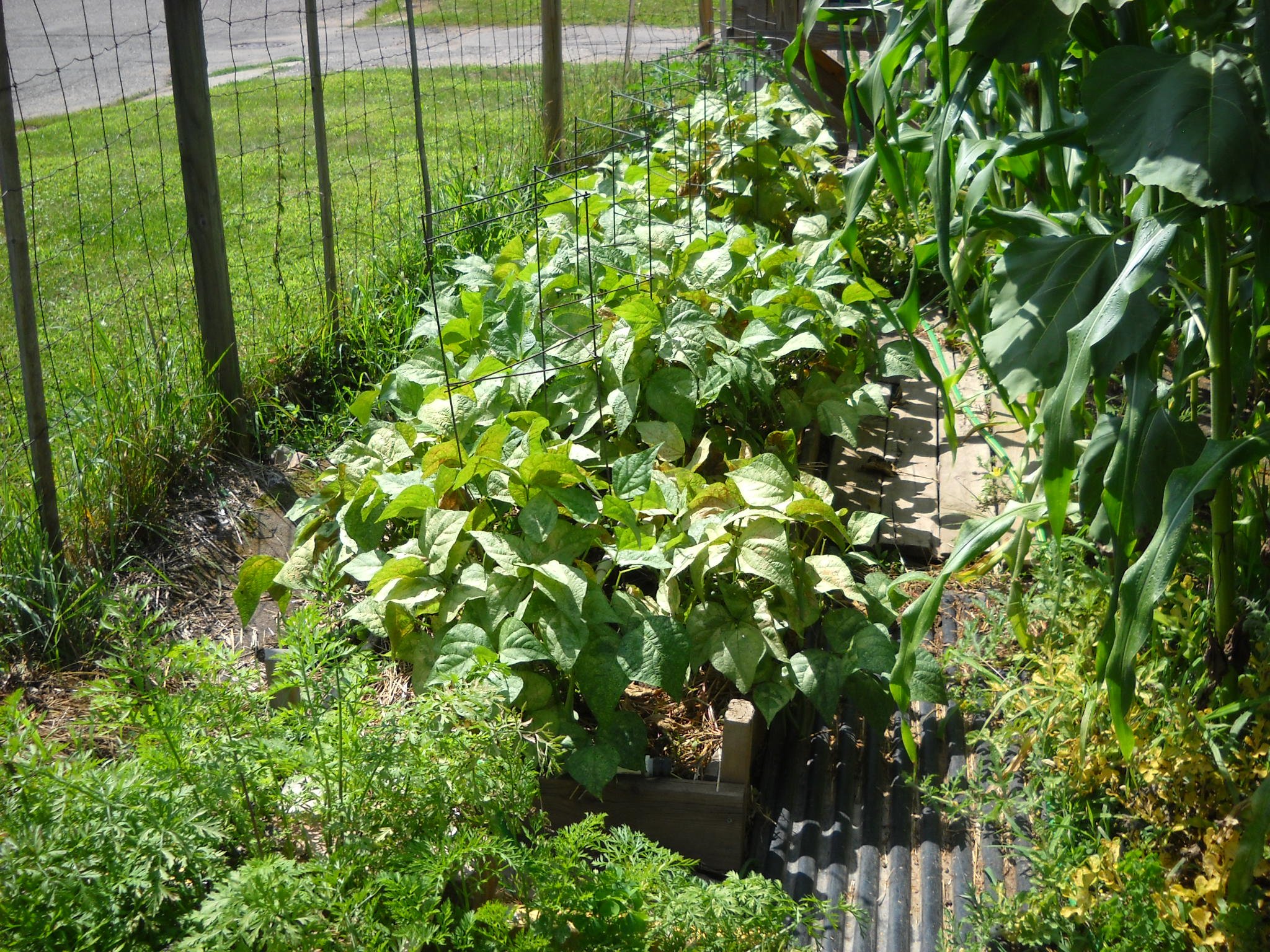 The mammoth striped sunflowers are doing really well. We weren't sure if they were going to get this big earlier in the month, but when the hot humid weather hit, they shot right up.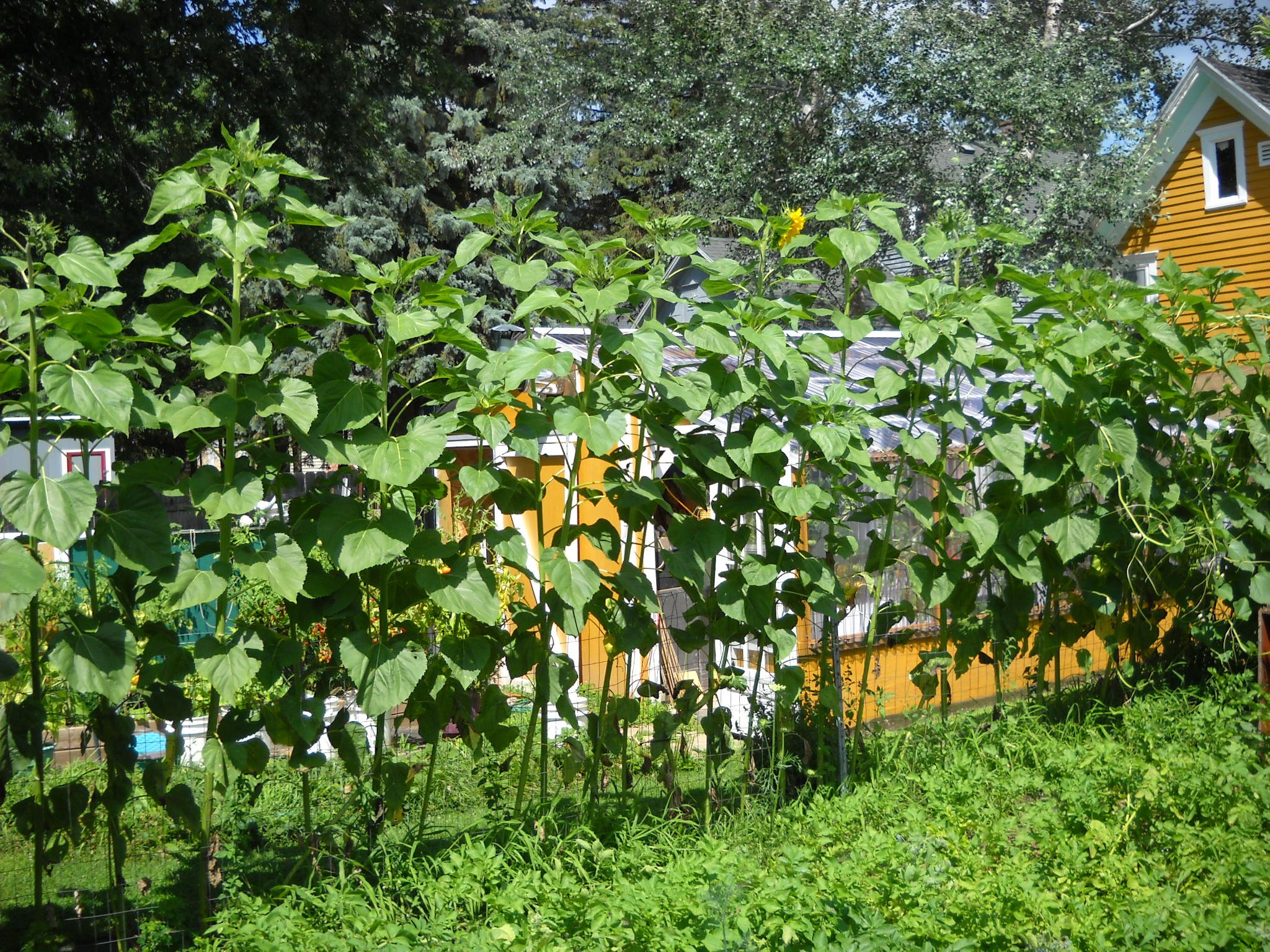 My poor sad watermelon plants...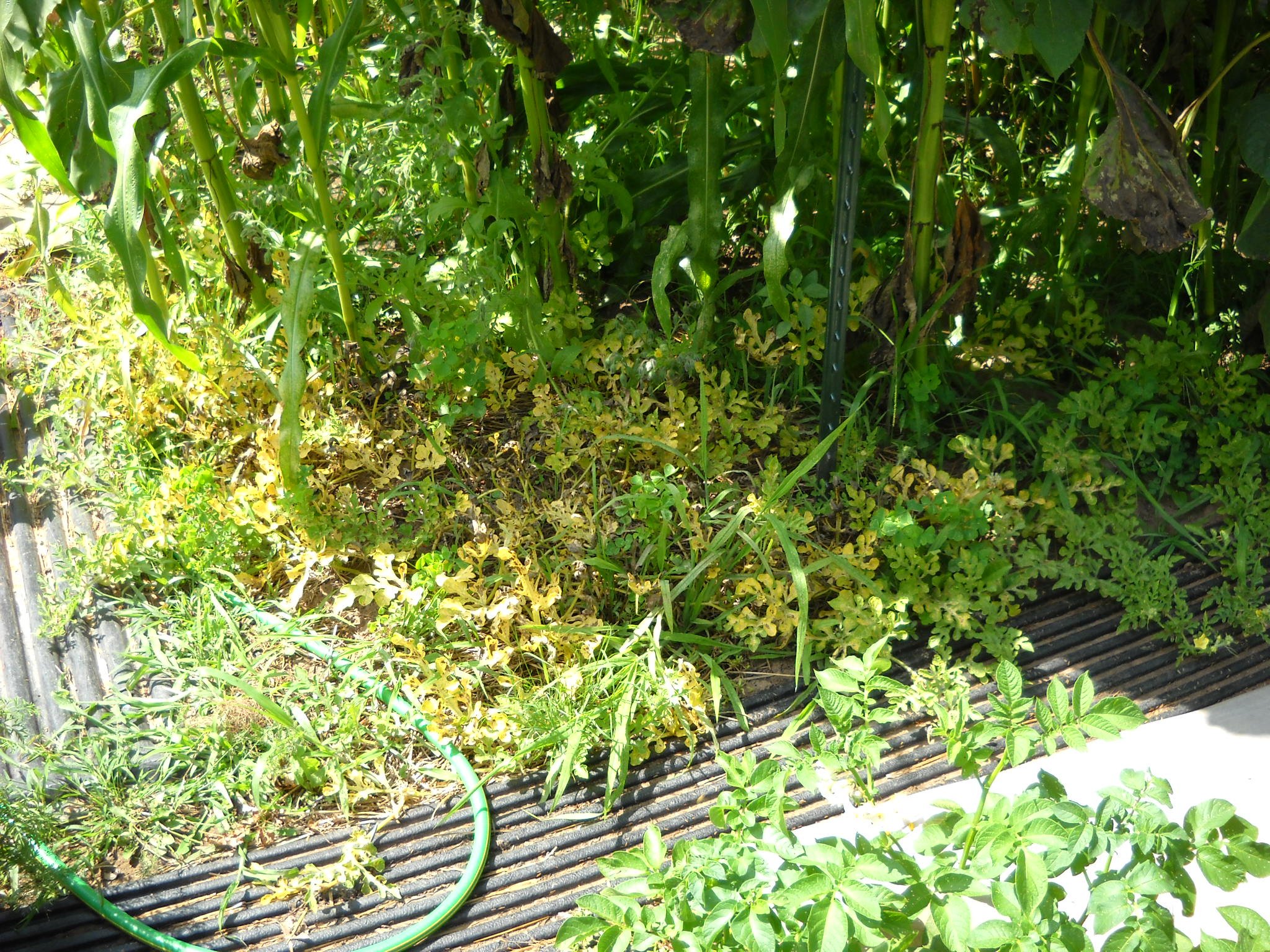 The yellow squash and zucchini plants are doing ok, but they're not producing much in the way of squash right now. Lots of little ones, but they don't seem to be growing.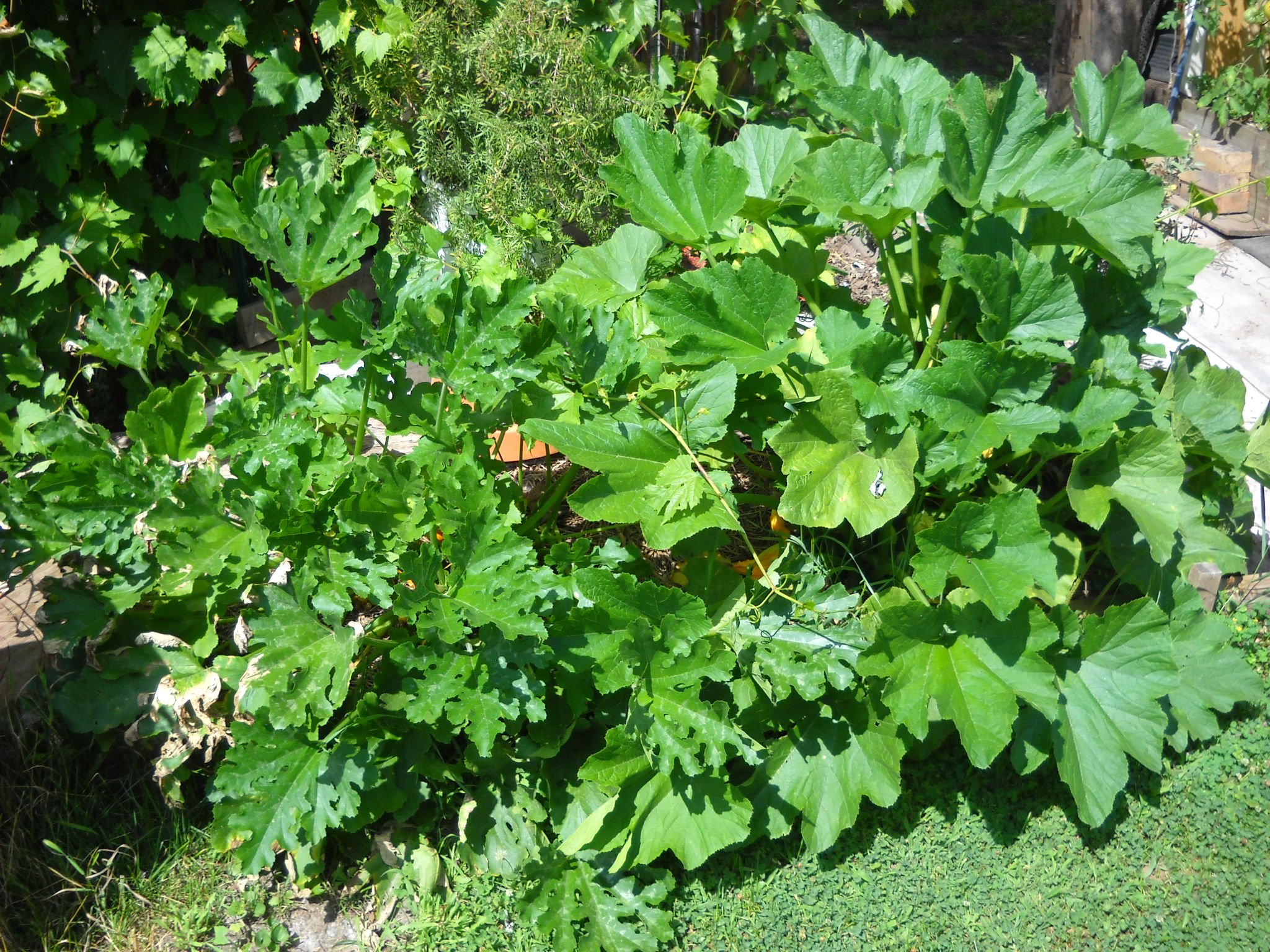 Tomato land.
The yellow beans in the containers in front of the tomato raised bed are still doing pretty good, but they're almost done producing now.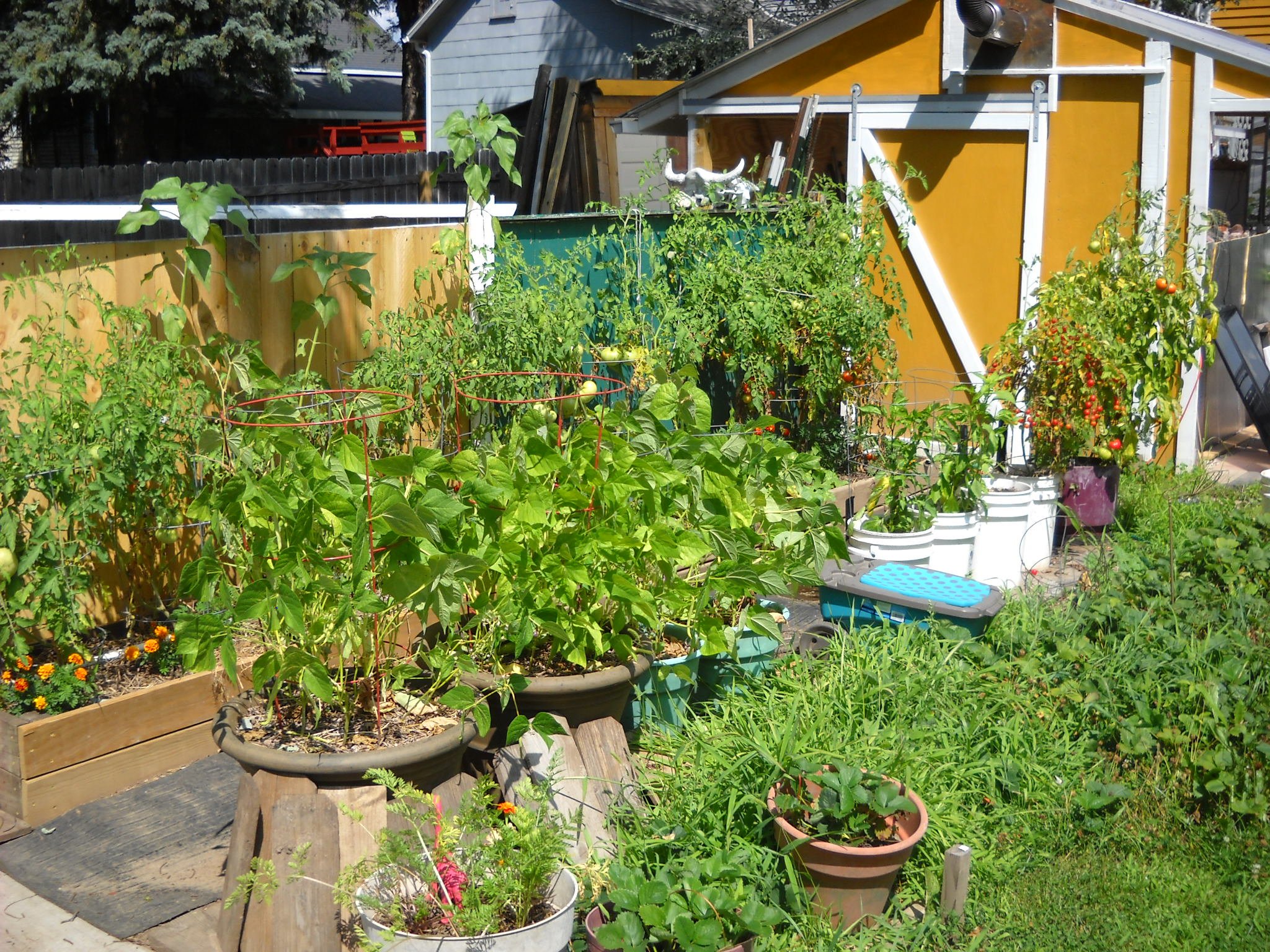 The tomato plants here are producing pretty well dispite being infested with white flies. I can't seem to get rid of them.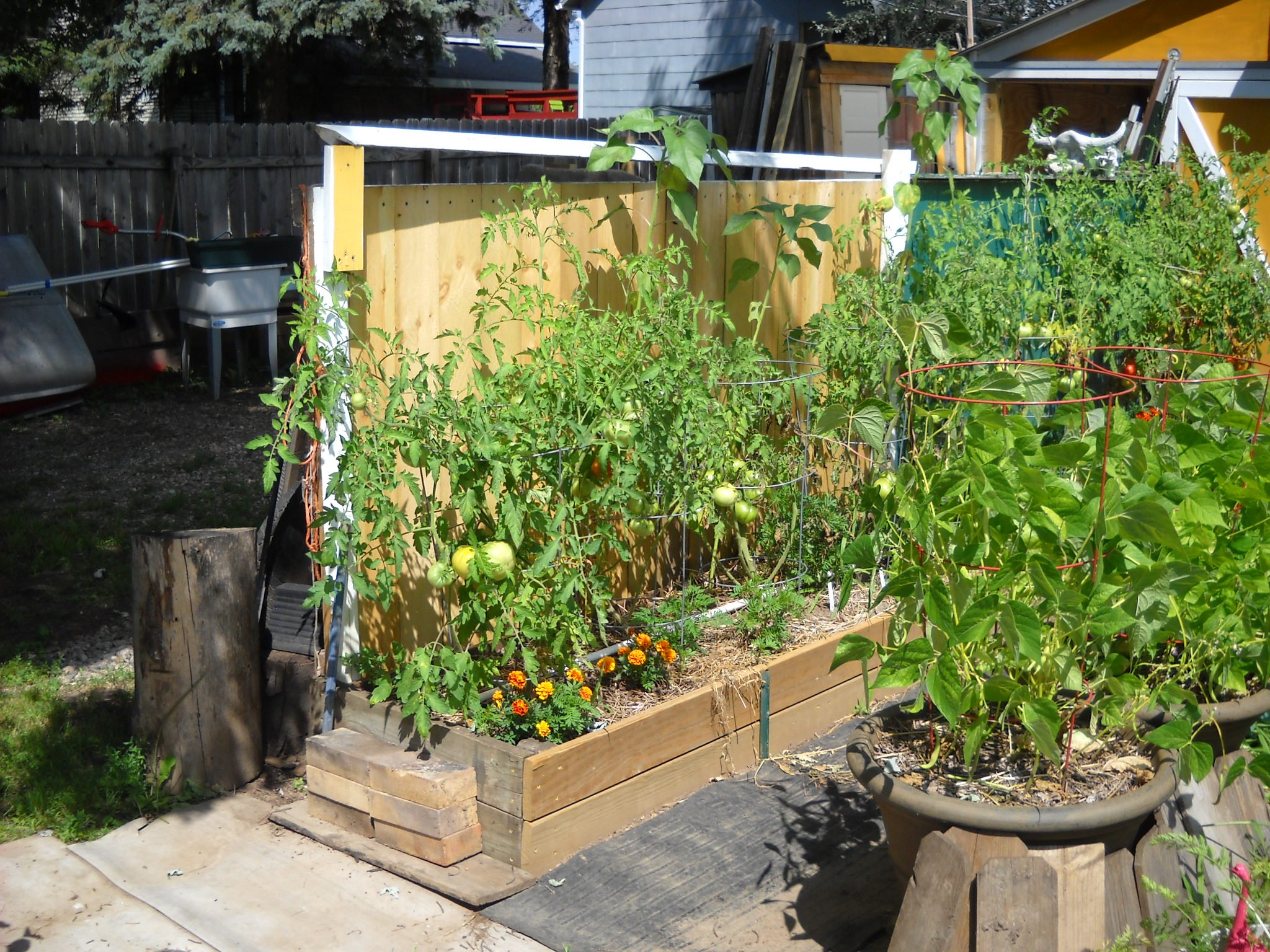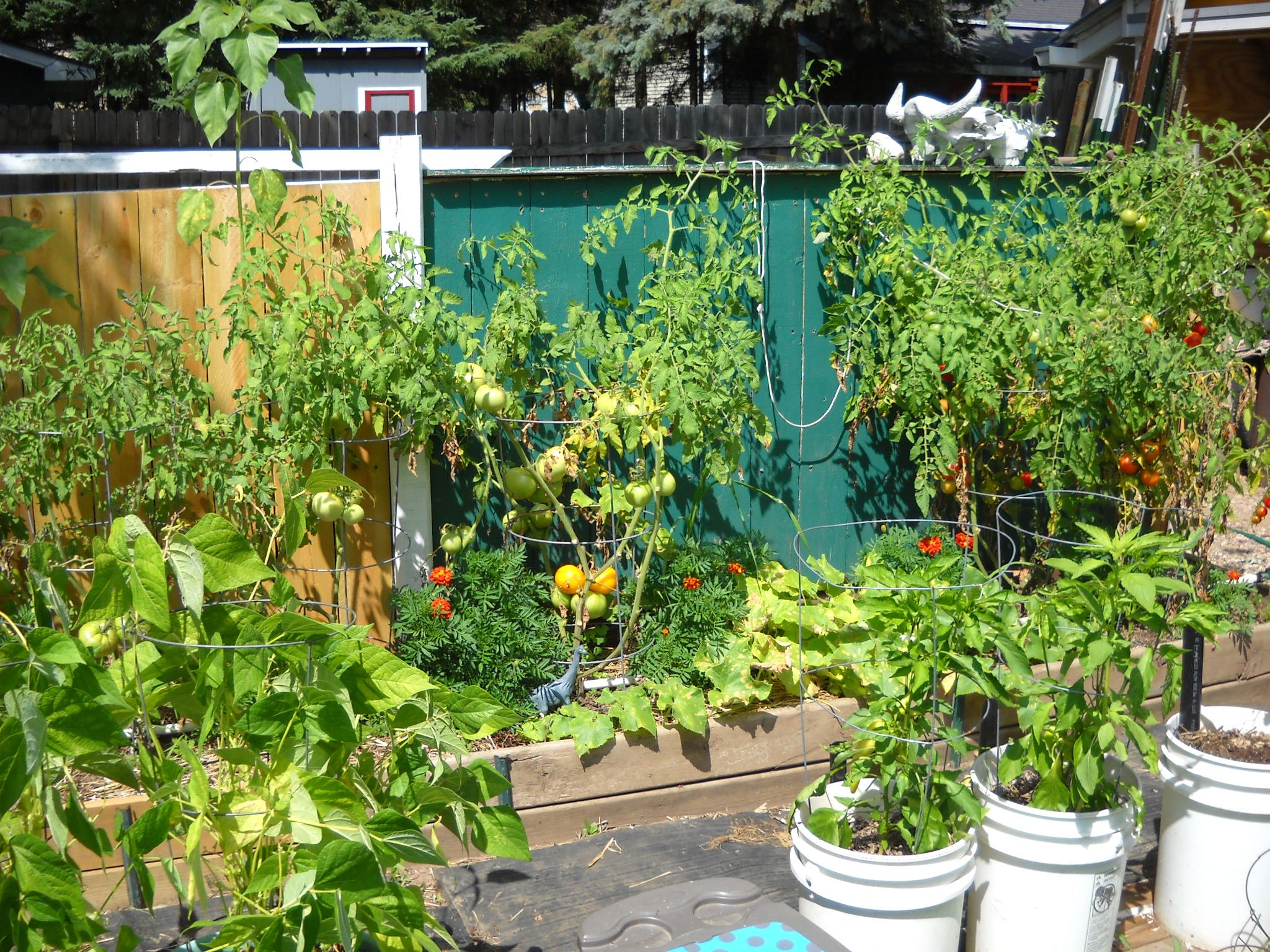 The tomato plants in the greenhouse are looking sad, but they have a fair amount of tomatoes on them. I trimmed a lot of the leaves off the plants in an attempt to get rid of some of the white flies. I also put out sticky traps for the white flies which are now pretty well covered with them.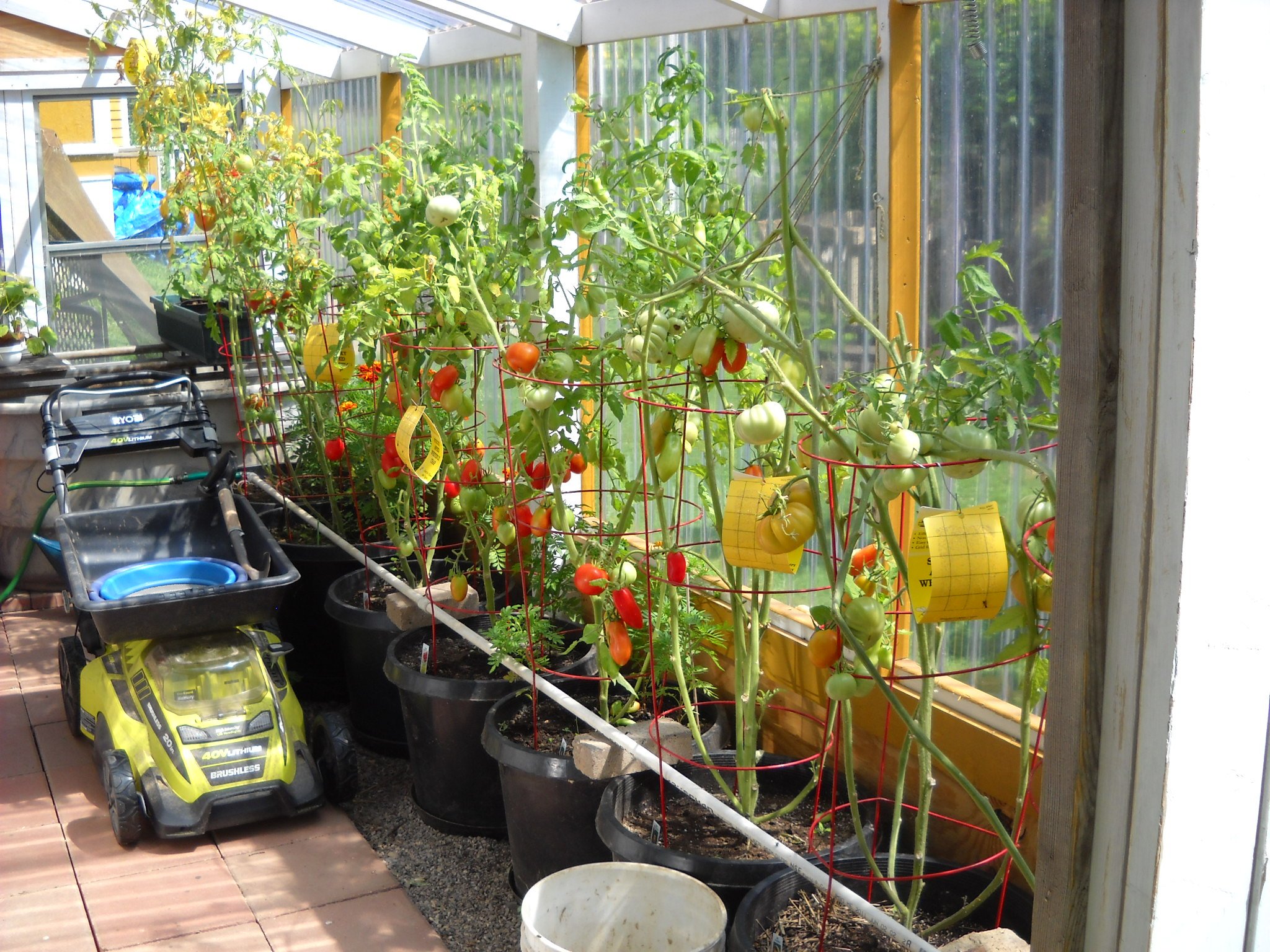 The Amish Paste tomato plants seem to be the worst affected by the white fly infestation, but they're still growing on the tops. I don't expect to get many more tomatoes from these plants, beyond what's already on them.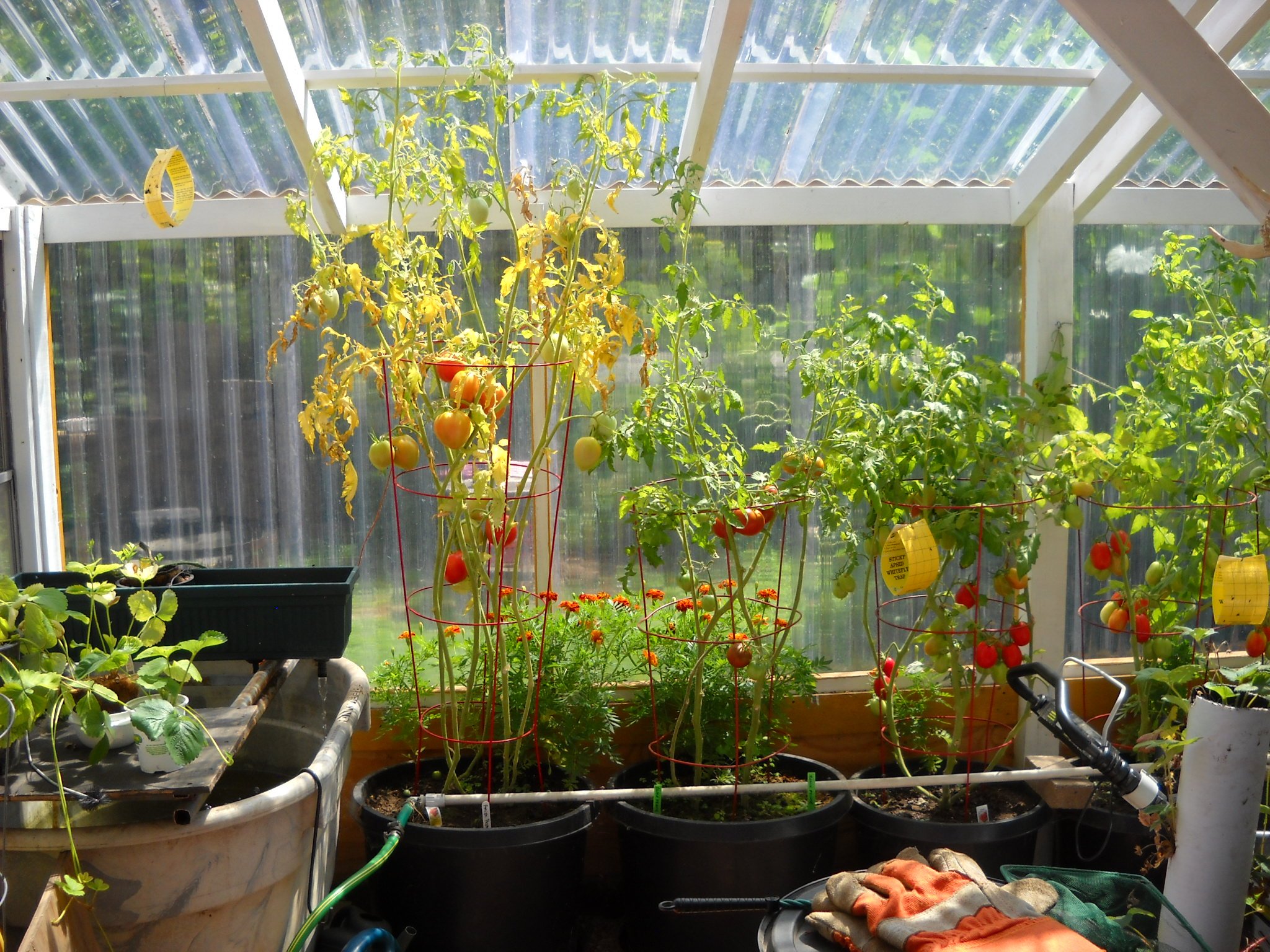 One more picture. The popcorn seems to be doing really well, it's developing ears now, hopefully they will be properly pollinated. You never know until harvest time.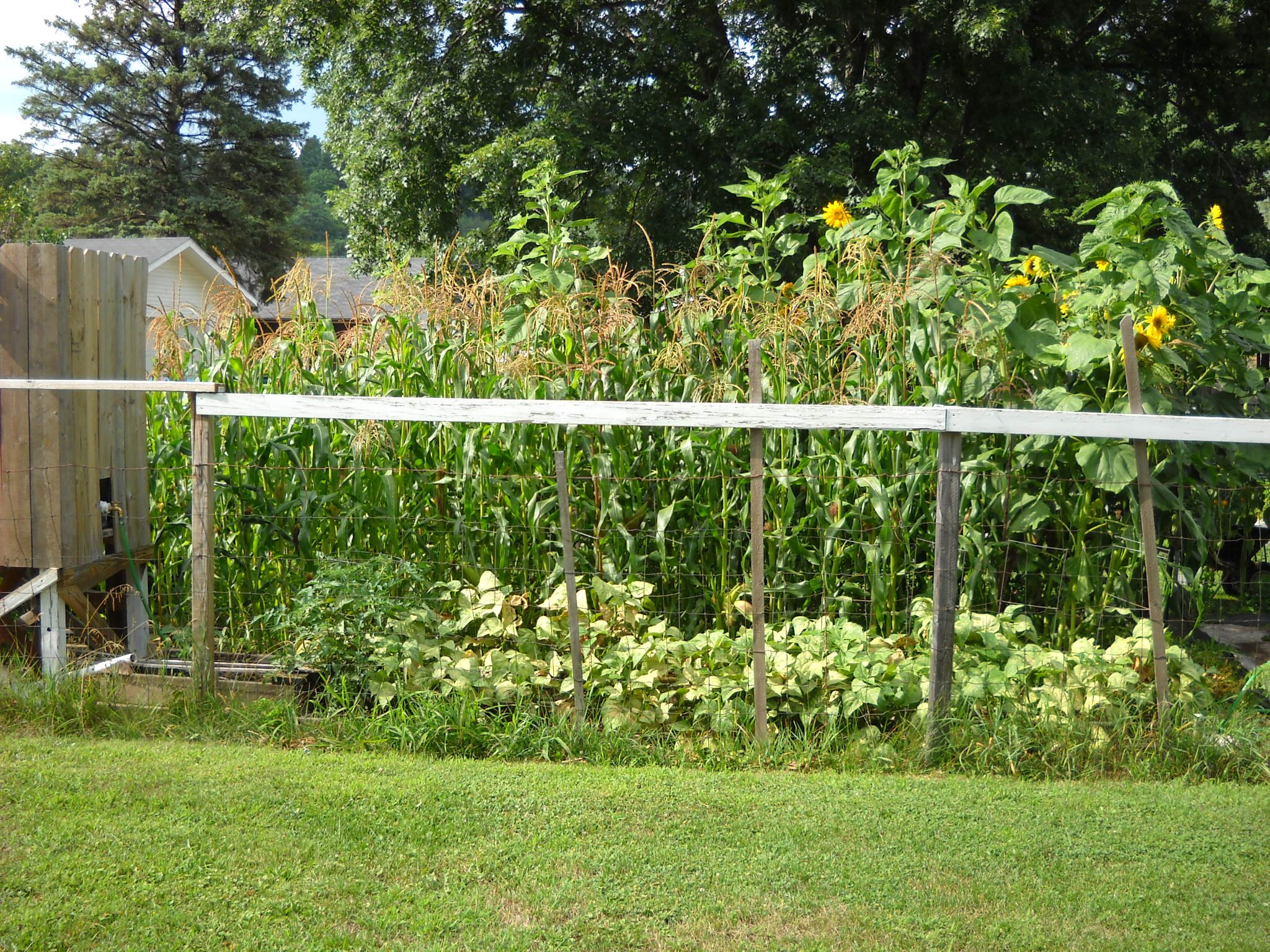 Well, that's it for my garden update, I hope you found it interesting!

Thanks for stopping by my page and checking out my post, eh!
As always, feel free to leave a comment or a question if you would like.
May the Steem Force be with you!