Hello, steemians, and welcome to my page, eh!
We ran out of potatoes a few days ago, so I decided that it was time to start digging the potatoes that I grew this summer. We wanted to have potatoes for supper, so I took the digging fork out to the plot where I grew the red potatoes and dug up a few hills to get enough potatoes for supper, and a few extras for next time.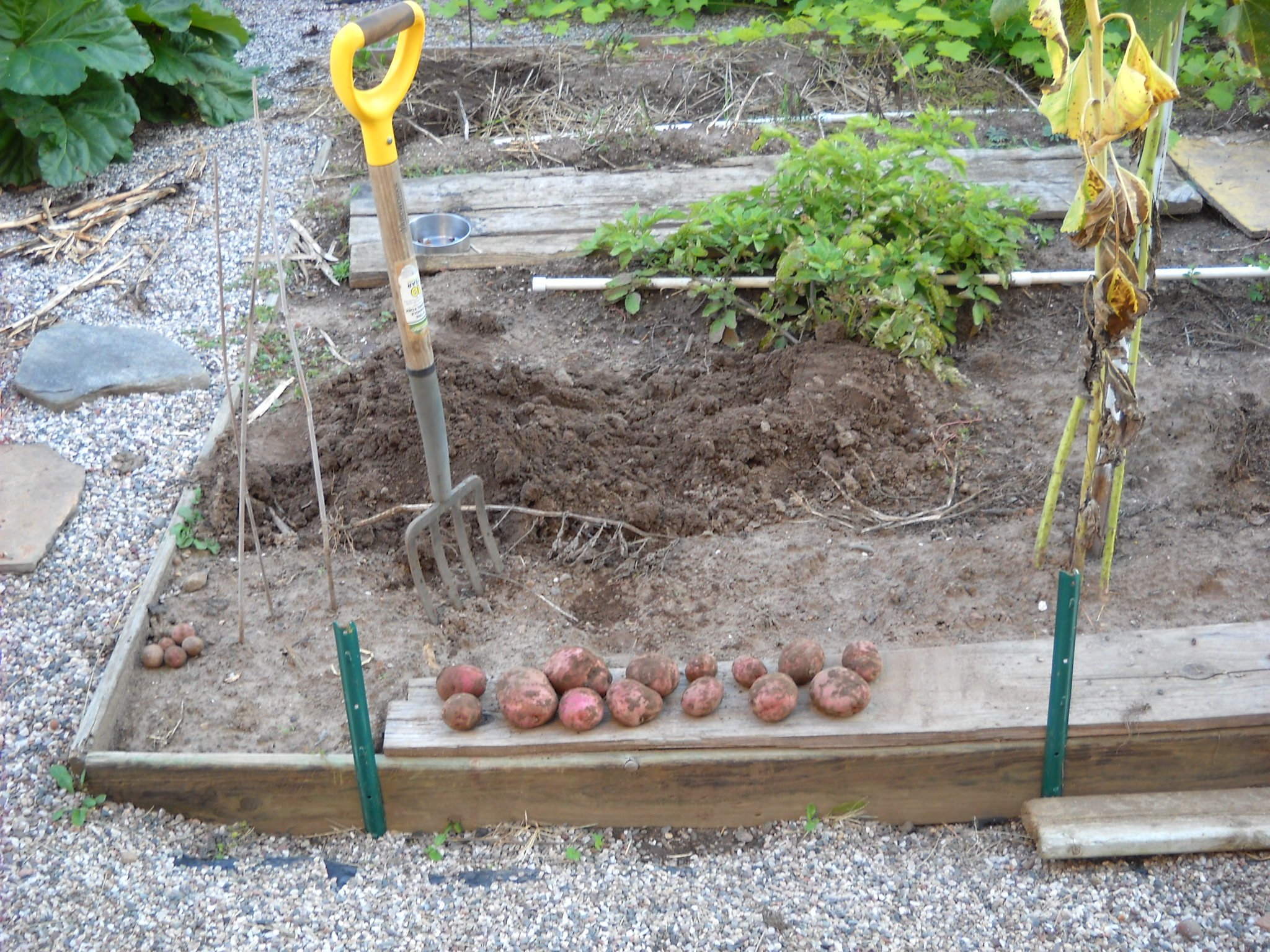 I dug up a couple of plants on the first row, and one plant on the far row, to see what size potatoes I would be getting. These potatoes were pretty nice for the early Red Norland potatoes. I'm pretty happy with the size of most of these. You always get a few small ones with the big ones, but at least most of them were pretty big.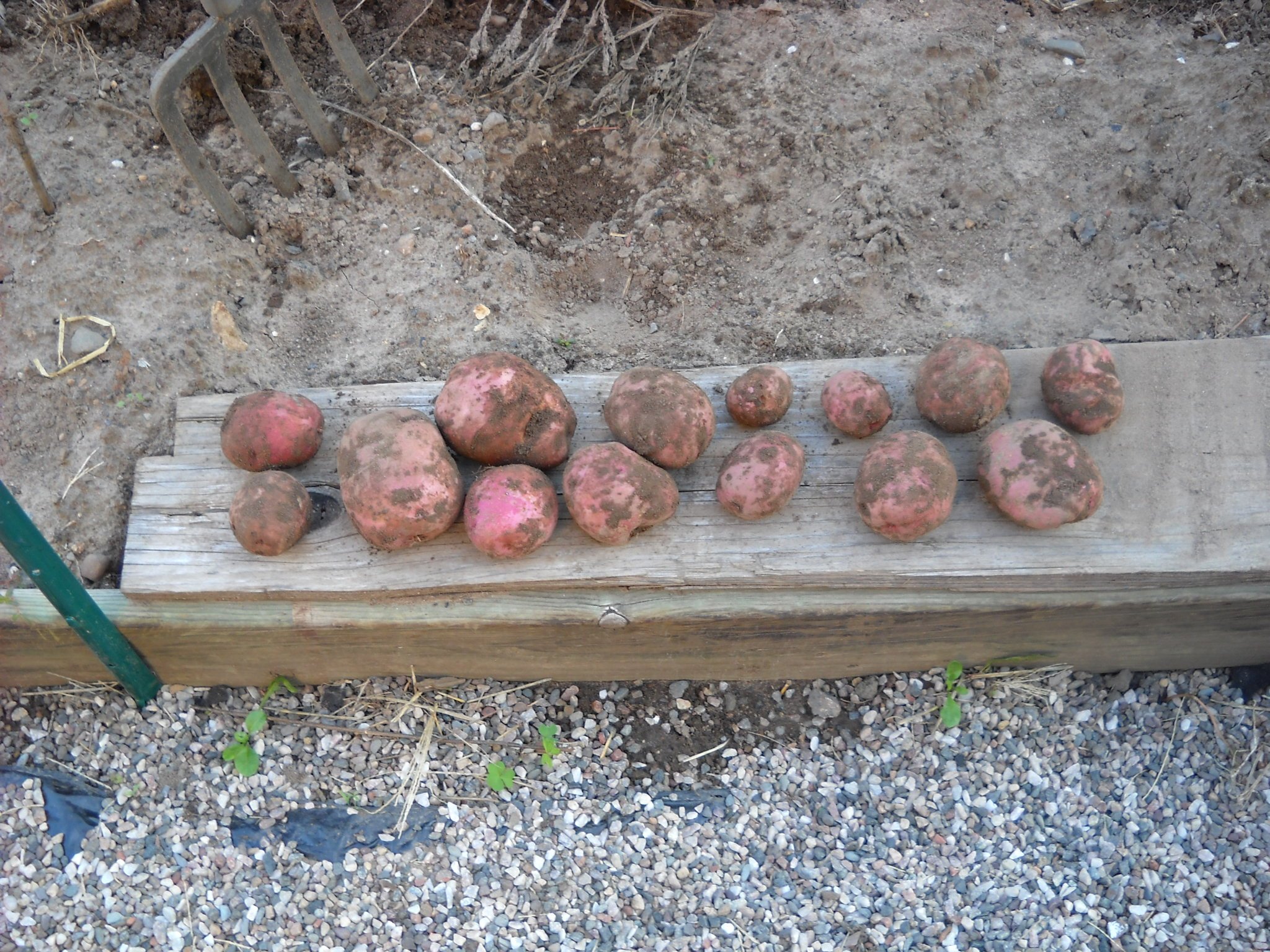 I usually wait until colder weather to dig the potatoes because in the past I haven't had the best place to store them. This year, I have a refrigerator in the basement, so I can put the potatoes in there and they'll keep a lot longer than they would just putting them in the basement. Red potatoes start getting soft and sprouty if you don't keep them in a cool enough place, and you need to keep them in the dark so they won't start turning green. The refrigerator solves both of those problems.
I'll start digging the rest of the red potatoes as soon as I get the necessary ambition to do so. I'll wait to dig up the yellow potatoes because they last longer in the ground, and because the plants are still alive right now. There's no point in digging potatoes as long as they can keep growing unless you want to start eating them.
Well, that's all I have for this post, I hope you enjoyed it!
Thanks for stopping by my page and checking out my post, eh!